The Banker Who Died
Matthew A. Carter
2019 Finalist
452 Pages
Check current price
Fiction - Crime
Reviewed by K.C. Finn for Readers' Favorite

The Banker Who Died is a work of thriller fiction for adults, penned by author Matthew A. Carter. Graphic, dynamic and filled with the high life and high crime, this stylish tale features bank employee Stanley McKnight as he is upgraded to a prestigious position at Laville & Cie. This exclusive Swiss bank has exclusive clients, and Stanley takes over the Russian clients after a previous employee dies in a car accident. But all is not as it seems, and Stanley finds himself in way over his head dealing with people who have become so rich that they think the law doesn't really apply to them anymore.

An unusual premise for a thriller novel, the world of Swiss banking, shady finances and dirty dealings makes for an interesting realm in which to set a tale of an everyman who gets in too deep. Stanley is a relatable character with plenty of naïve charm, whose hidden capabilities come through the more you read his tale of being thrown into the deep end. Suspicions around the bank and its clients come to light with some really well-paced plot timing by author Matthew A. Carter, and in true thriller style, the book does keep you wondering right up to the last few pages. I found the various villains and clients at the bank entertaining to encounter, and one of them genuinely terrifying by the novel's close. Overall, thriller fiction fans are sure to sink their teeth into The Banker Who Died.
The Advocate's Homicides
The Advocate Series Book 8
Teresa Burrell
2018 Gold Medal
330 Pages
Check current price
Fiction - Crime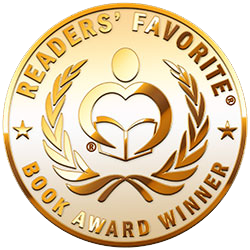 Reviewed by Viga Boland for Readers' Favorite

It's a real treat to find a legal mystery fiction that you can get into quickly and enjoy the unfolding plot without getting lost in a copious amount of lawyer jargon as happens to too many legal thrillers. Teresa Burrell, author of The Advocate's Homicide, is a lawyer, but her focus isn't on impressing readers with her knowledge: it's on telling an absorbing story based on a too common and very sad social issue: paedophilia. Burrell wants her readers to understand the devastating long term effects of sexual abuse, in this case on young boys. Can it lead them to abuse others? Can it even make them murder their abusers? And how does working with abused adolescents like those in The Advocate's Homicides affect the therapists and the children's lawyers. And could an abused child be convicted of murder even when the evidence doesn't really add up?

Readers will get thoroughly caught up in the plight of a drug addict's son whom lawyer Sabre O. Brown refuses to believe has murdered and partially buried his abuser. Like Sabre, we don't believe he's guilty. Then, when more bodies show up and their murders are similar to this one, Sabre and her associates decide there's a lot more to these homicides than abused children taking revenge. Readers will be kept guessing who the real perp is almost to the end as the team exhausts itself investigating every possible suspect and scenario. The strength of Teresa Burrell's writing lies in her marvellous use of dialogue to keep the story moving. When it comes to descriptions and facts, she keeps it short and on a need to know basis only. This makes reading The Advocate's Homicide so enjoyable and so quick, but never with a lack of believable characters who chatter amicably, tease each other and joke around, like real people do. The Advocate's Homicide is a wonderful blend of good and bad and will most likely have readers unfamiliar with Teresa Burrell looking at the other books in this series. I certainly intend to check them out.
The Brambles
Leah Erickson
2018 Silver Medal
Kindle Edition
Check current price
Fiction - Crime
Reviewed by Lit Amri for Readers' Favorite

Seventeen-year-old Elizabeth Gray was an enigma to everyone that knew her. When she was found dead, hanging from a tree, it shocked everyone. The case becomes more mysterious when the police find out that she had no birth records. Mack Mackenzie, Lillian Harris, and Vanessa Davis are Elizabeth's childhood playmates, who didn't keep in touch with each other as they have their own circles of friends. Yet, they were the ones closest to Elizabeth before, and she is reaching out to them once more from beyond the grave, asking for help. United once again, the teens investigate and find The Brambles, a derelict mansion owned by the hermit Mitch Cooper. The place has the answer they're looking for, but they are putting themselves at risk, especially when the place is run by a defrocked priest named John Leary.

The Brambles by Leah Erickson is a potent combination of mystery, crime, and the paranormal with a well thought out plot. As the story moves forward, Elizabeth's past is revealed bit by bit, providing answers but also leading to different kinds of questions. It heightens one's curiosity and the story is highly intriguing. The complex characters filled their roles perfectly with their facades, flaws, and secrets. I gravitated more towards the young protagonists. Mack, Lillian, and Vanessa-including the dead Elizabeth-have more maturity that they don't show to other people. At the same time, they are still unsure about themselves, about life, and struggle with their own personal and family issues. Investigating Elizabeth's death almost wrecks them but shapes them as individuals as well. Erickson's writing style has a subtle mythical flair that makes the narrative extremely engaging. Fast-paced and deftly written, The Brambles is a riveting read.
Mason's Missing
A Tuper Mystery Book 1
Teresa Burrell
2018 Bronze Medal
316 Pages
Check current price
Fiction - Crime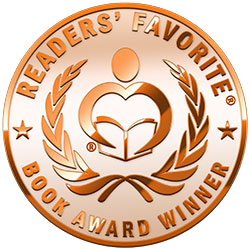 Reviewed by K.J. Simmill for Readers' Favorite

In Mason's Missing by Teresa Burrell, five-year-old Mason was last seen running towards a man the teacher assumed to be his father, and getting into a dark blue Toyota RAV4. Days pass and there is no sign of Mason or a ransom demand. Word of mouth reaches Mason's desperate mother, giving her cause to approach Tuper. He is thought to be the best, and she would do anything to enlist his services. But the stubborn and honourable Tuper is not in this line of work for the money; he has his own code, and he lives by it. Agreeing to take the case, despite his suspicions that everything is not as it seems, he stumbles across someone who can help him advance his investigation quicker. This new duo starts the hunt for Mason, uncovering strange circumstances and buried secrets as they progress. Mason is missing, but all is not as it first seems. Can they uncover the truth and find the boy before the unthinkable happens?

I found Teresa Burrell's writing style to be really easy going, so much so that I read the entire book in a single sitting. I was right there alongside Tuper and Lana as they tracked down leads and began to build the foundations of their new friendship. Red herrings, murder, mystery, mistakes, secrets, and peril; it doesn't get any better than this to make a good recipe for a mystery story, and Mason's Missing (A Tuper Mystery Book 1) has them all. You'll share the frustrations and victories of the characters as they delve deeper into the mystery and unravel the surprising truth about what actually happened. A really strong first book in a series, with just enough information about the lead characters so that they remain an intriguing mystery you want to learn more about.

Scene of the Crime
A Chip Palmer Forensic Mystery
Jennifer Chase
2018 Bronze Medal
249 Pages
Check current price
Fiction - Crime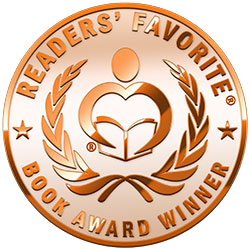 Reviewed by Romuald Dzemo for Readers' Favorite

Scene of the Crime: A Chip Palmer Forensic Mystery by Jennifer Chase is a tantalizing crime novel with sharp characters and a plot that will take readers on a dizzy ride. It's a story of murder enmeshed in mystery, with a community rocked by two murders while memories still linger of a serial killer that was on the loose six months ago. What readers have here are complex crimes orchestrated by a psychopath acting like a puppet master — the Slayer — who enjoys working in his playground, The Dark Net. Now Dr. Chip Palmer, a forensic expert, and DA Inspector Kate Rawlins are brought in to handle the case. With little evidence to work on, the investigative team feels frustrated and stuck. But things change when the case gets handed over to the FBI. The problem is that members of the team are in danger and it won't be long before the killer comes for them. Can they muster the necessary resources and solve the case before it becomes nastier than it already is?

This is a great story with a powerful plot. It isn't easy to find a serial killer operating from behind the computer screen. Jennifer Chase makes the story even more complex by creating crime scenes that leave neither evidence nor motive. The narrative is enriched by the attraction between Chip and Kate, and Chip's accident that has a surprising effect on his memory. The novel is well-researched and the author demonstrates a good understanding of forensics and working criminal cases. The writing is great and the character development is impeccable. I enjoyed the portrait of the Slayer, the monster in the story, and how the author explores his stream of idle thoughts as he contemplates his work from a safe distance. The author has the gift for suspense and she uses it brilliantly to keep the reader's attention on the story. Scene of the Crime: A Chip Palmer Forensic Mystery is a well-written and enormously satisfying read.

Garage Band
Nothing to do with Music. Everything to do with Getting Even
Adam Alexander
2018 Honorable Mention
392 Pages
Check current price
Fiction - Crime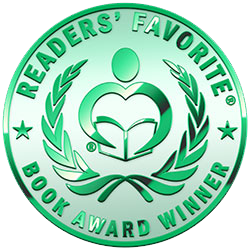 Reviewed by Viga Boland for Readers' Favorite

Ever met a creative genius? Read Garage Band and you'll meet two of them. The first is the author, Adam Rabinowitz; the second is his protagonist, Lanthus Trilby. And Lanthus is surrounded by a supporting cast of colourful characters, each of whom is a genius in his or her own field, whether it is hacking into complex security systems, or swinging from building to building as easily as Tarzan does from trees. This Garage Band does not create music. It creates mayhem for a massive corporation, security companies, police and computer experts. This Garage Band is a group of highly talented and skilled individuals brought together by Lanthus Trilby when he is suddenly let go after years of service as an actuary for an insurance company.

Tired of being dismissed by his boss and co-workers, along with his wife and children, as being competent but dull, "beige" as it were, Lanthus launches a scheme that proves how very much everyone has underestimated his genius. His plans to financially bring down his former employers by threatening to destroy an entire shopping center parking lot full of expensive cars are pure genius. Lanthus Trilby's plot is so convoluted that one readily grasps the concept that genius is very close to insanity. And as all hell breaks loose everywhere, readers are simultaneously holding their breaths and smiling as they turn the pages of a book written by a creative genius, Adam Rabinowitz.

Garage Band is an impressive bit of writing, near impossible to fault. Characters are realistic; dialogue flows naturally; the plot is complicated but logical, and the conclusion is utterly satisfying. Those who will enjoy this book are intelligent, clued into the ramifications, both good and bad, of modern technology, and love a well-thought out and executed plot. But these readers will also have a soft side that understands how losing a job after years of loyal service can unravel an employee. They will identify with family members losing touch with each other to the point that they don't even know each other.

In its own way, Garage Band is about music, the music of life, where harmony isn't possible unless all the players are in sync and in tune with each other. Lanthus Trilby makes sure his garage band knows their parts perfectly till the very last note is played. And Adam Rabinowitz deserves the applause readers will give Garage Band.
Honor Kills
An Angelina Bonaparte Mystery
Nanci Rathbun
2018 Honorable Mention
277 Pages
Check current price
Fiction - Crime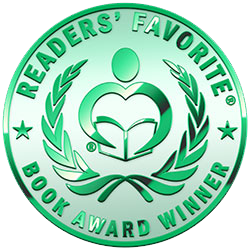 Reviewed by Grant Leishman for Readers' Favorite

Angelina Bonaparte (pronounced Bon-ar-par-tay) is a female private detective working out of Milwaukee. Six years ago Marcy Wagner hired Angie to find out what happened to her school teacher husband, who just disappeared from her life and that of their three children, cleaning out the bank accounts and vanishing. In Honor Kills, by Nanci Rathbun, we find Angie stumbling across a clue that leads her back onto the trail of this long time cold case, which Angie's professional sensibilities have never allowed her to let go. Hank Wagner was the one missing person case she had never solved, and she was determined to get to the bottom of this, even if it meant involvement with the Mafia and her father's acknowledged, but never discussed, ties to the mob. Angie, her new intern Bobbie, and friends embark on a dangerous journey to hunt down the elusive Mr Wagner.

This story, Honor Kills, by Nanci Rathbun is a continuation of a series centered on the cases of Angie Bonaparte. Although I have not read the previous stories, it is clear each case is a stand-alone read and, I have to say, I found Honor Kills an extremely satisfying read. It ticks all the boxes of a good detective mystery, and the lead character Angie is extremely easy to empathize with. It's not often you come across a middle-aged PI hero, who is also female. The plot was intricate and full of twists and turns as befits such a mystery story. I particularly enjoyed the supporting cast; her gay intern Bobbie and her tech genius Spider. The author had clearly done her research and the story line was both credible and enjoyable. The relationship between Angie and her father, the retired Mafia capo, was fascinating and confirmed the stereotype of two different Mafia bosses, one at home and one at work. Having read Honor Kills, I am motivated to read the other books in Rathbun's series, which is probably as high a praise as a reviewer can give an author.

The Glorious Beyond
Sandy Denise Adams
2018 Honorable Mention
136 Pages
Check current price
Fiction - Crime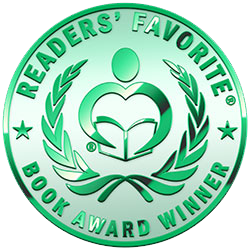 Reviewed by Jack Magnus for Readers' Favorite

The Glorious Beyond is a psychological murder mystery written by Sandy Denise Adams. In just three more days, Kevin and Kim would have been celebrating their tenth wedding anniversary. They were poised on the brink of a new adventure as well. They were moving to Boston and were in the process of selling their current home. Kim had gone for a girls' weekend with Sharon; one last hurrah for the two best friends before the relocation. While she was returning home, her thoughts invariably went back to Kevin and the argument they had had before she left. Kim wanted flowers and candy and the romance associated with anniversaries, but she did remember what her pastor's wife had said about how her husband's behavior was his own way of expressing his love. Kim couldn't wait to get into the house and apologize, but as she entered through the back way into the kitchen, she became alarmed by the foul odor emanating from within the house. Then, she saw him. His eyes were bulging out, and the bullet hole in his forehead had trails of dark blood leading from the wound down onto his cheeks. Kim's soul, her love, her life was dead. Just like that. It shouldn't happen to people who do the right things, she thought, but it had.

Sandy Denise Adams' psychological murder mystery novel, The Glorious Beyond, is a taut and suspenseful tale about a young woman's attempt to pick up the pieces of her shattered life and to gain some understanding as to why her husband had been murdered. Adams' plot is original and compelling, and one can't help but sympathize with Kim as she tries to cope with the fact that she, as the spouse, is automatically considered a person of interest in the case. The author gives the armchair sleuth plenty of clues and red herrings to consider as they mull over Kevin's murder and the circumstances surrounding it. The reader is also privy to some arresting moments as Kim and Sharon attend a three-month group session for trauma survivors. I was especially interested in seeing how Myron, the trauma group counselor, works with the participants and helps them to relive, and begin healing from, those often buried traumatic memories. The Glorious Beyond is most highly recommended.

Sold
Blair Denholm
2018 Finalist
324 Pages
Check current price
Fiction - Crime
Reviewed by Deborah Lloyd for Readers' Favorite

Gary Braswell does not know how to stop and he keeps getting deeper and deeper into trouble. Fueled by alcohol, Gary is a gambler, and he likes to bet on cricket matches in his home country, Australia. He owes the bookie, Jocko Mackenzie, $4000 and the deadline date is fast approaching. As a successful luxury car salesman at Southport Euro Motors, he finds a way to secure the funds from his boss, Max Buckley. The wealthy Russian couple, Ivan and Irina Romashkin, buy four expensive vehicles (one each for themselves and their two daughters). Gary and his wife, Maddie, have a loving relationship, but his drinking and gambling is causing great strain in the marriage. Although Gary pays off the debt, Jocko has a second stipulation – and this one is dangerous and illegal. How Gary tries to meet this obligation, while keeping Maddie and himself alive, is the main theme in the gripping novel, Sold, written by Blair Denholm.

This fictional work is fast-paced and full of exciting moments. The author introduces many characters throughout the story, and each one is easily imagined in the reader's mind. The reader is intrigued by Gary's addictions and how these quickly affect his decision-making. The power that the criminal elements, as well as the alcohol and gambling, have over Gary's thoughts and actions provide an interesting perspective. Author Blair Denholm engages the reader from the first page to the last in this captivating novel. This book is a definite page-turner, with many twists, turns, and surprises for the reader, including the ending.

Contact Author -