Body in the Woods
Carlos Jacobi Book 1
Dawn Brookes
2021 Gold Medal
627 Pages
Check current price
Fiction - Crime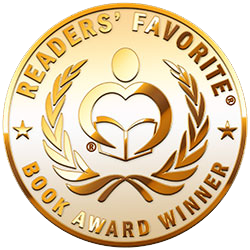 Reviewed by Christian Sia for Readers' Favorite

Body in the Woods is the first book in the Carlos Jacobi series by Dawn Brookes and a perfect read for fans of crime thrillers. It is supposed to be a quiet Christmas at his sister's place. At least, that is what private investigator Carlos Jacobi wanted, but everything changes when his ex-police dog discovers a body in the woods. The old man's widow hires Carlos to investigate in this seemingly peaceful town with dangerous secrets. As he begins his investigation, he runs into someone he hoped he would never see again, and their experience in Afghanistan, characteristic of bad blood, makes it hard for the two to work together. Someone wants him out of the investigation, but when his dog makes another discovery, the conflict escalates. Can Carlos get to the bottom of the mystery?

I love it when an author takes time to develop characters that have depth, and Dawn Brookes does just that. Carlos is not just a strong character with a military background. Exploring his experiences in Afghanistan and the animosity between him and a mate that he runs into adds a deeper layer to the plot, and while this detail builds suspense and deepens character, it helps in moving the plot forward. DCI Terry Masters is a well-written character as well as DS Fiona Cook and many others. The setting is detailed and I enjoyed how descriptive the author is when exploring the features of the natural environment in which the story takes place. Dawn Brookes not only poignantly captures a sense of mystery and raw emotions in a quiet small town, but creates such relatable characters that any reader will want to follow on their journey. Body in the Woods is a bold and haunting story of murder and suspense.
Pieces of Wood
Kenneth James Moore
2021 Silver Medal
562 Pages
Check current price
Fiction - Crime
Reviewed by Vincent Dublado for Readers' Favorite

Pieces of Wood by Kenneth James Moore is an intense historical fiction novel that focuses on a real horrifying event that many of us are unaware of. The story is set in 1978. FBI agent Michaelene Westgate and her partner, Steve Donaldson, have been assigned to investigate a series of killings in Chicago. As the death toll of female victims rises, they are about to receive a history lesson in connection to the killings. A former World War 2 veteran recounts how he became a living witness to the Japanese Imperial Army's orders to decimate the female population of their nation's enemies. This order didn't reach the United States as the war ended, but the motivation behind it is still in the hearts and minds of two loyal and fanatic followers of the Rising Sun. Westgate and Donaldson will soon learn that there is more than one killer, and they are trying to re-ignite an old battle plan.

In telling his story, Kenneth James Moore found a way to approach an untold vile scheme that could have been tragic and unimaginable—an idea that he has been able to convey by way of fiction. In this novel, he affirms that good men can triumph over evil. It is a statement that must be demonstrated in the series of grotesque killings or the intent in telling the message loses its meaning. The measure of Moore's resourcefulness and attention to facts is admirable. The novel is haunting and powerful. It is necessary to have obsessive villains in a history-based novel for the hero to put the pieces of the puzzle together. Pieces of Wood gives you an idea of how a diabolical scheme in World War 2 was supposed to operate by showing and not just telling readers. It brought me to tears. Genocide seems to be an evil that accompanies human history. Read this work for the simple reason that we all need a good sense of the past, and we must never ever forget.
The Big Tilt
Peter O'Keefe Book 2
Dan Flanigan
2021 Bronze Medal
308 Pages
Check current price
Fiction - Crime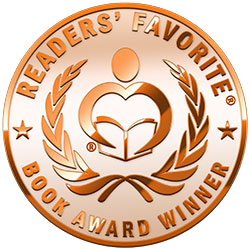 Reviewed by Anne-Marie Reynolds for Readers' Favorite

The Big Tilt by Dan Flanigan is the second book in the Peter O'Keefe series. Peter O'Keefe has had some close shaves in his life, not least the Vietnam War and a showdown with a crime boss called Mr. Canada in the Arizona desert. A year on from that, O'Keefe finds himself in deep trouble in his own hometown, when an old school crush is murdered. But something doesn't seem right. A friend of O'Keefe's, Mike Harrigan, is in serious trouble, accused of things he didn't do and O'Keefe now has a price on his head. Going deep into the criminal underworld, O'Keefe begins to uncover things that some people would prefer stayed hidden and his life is suddenly in the balance. Can he uncover the truth in time or will he become another statistic?

The Big Tilt (Peter O'Keefe Book 2) by Dan Flanigan is a thrilling read. I did find the beginning a little confusing but I suspect that's because I haven't read the first book – this is one of those series where the books need to be read in order. There is more than one story here, at least three different ones, but they are woven together with all becoming clear at the end. It is written well, very clear and easy-to-understand language (no jargon, which is a bonus), and a great plot, albeit a little complex at times. There is plenty of action and the author's legal background really shone through at times. A gripping tale, this has some great characters, believable, real people who grow throughout the story. With plenty of action, this is one story you won't want to put down.
Dormir
Michael Golvach
2021 Finalist
302 Pages
Check current price
Fiction - Crime
Reviewed by Lesley Jones for Readers' Favorite

In Dormir by Michael Golvach, a life of combat and brutality has left Private Investigator Payden Beck tired and embittered. He longs for a peaceful future away from law enforcement, so when Police Officer Bill Dooley asks for his help to locate his missing niece, Paydon turns him away. Shortly afterward, the thirteen-year-old niece, Chloe, appears at his door saying she will be dead if he turns her away. Payden discovers that Chloe is witness to the most horrific crime involving the Spanish Mafia, corrupt police officers, and members of her own family. He must bring them to justice before they find Chloe. Payden must use his years of expertise to track his enemies down but will it be enough? When a child's life is at risk, morality and legality sometimes have to be ignored. Meanwhile, the child's grandmother, who is a ghost from Paydon's past, appears which further complicates matters. How much is Payden willing to sacrifice to protect an innocent girl?

Dormir by Michael Golvach is a superb crime thriller that will have you hooked from the first scene. The action and suspense are continuous with amazing plot twists and turns. I found the areas of conflict throughout absolutely masterful; anything could happen and no character was safe. There are many strong sub-plots too that examine family dynamics and human behavior in general. Valerie was a fascinating character who battled between loyalty to her family and her own integrity. Chloe was my favorite character, she was strong, fearless, and very intelligent, willing to face her greatest fears to protect those she cared about. The psychological cat and mouse battles between Payden and his enemies were nail-biting. The dialogue, especially from Payden, was sharp and realistic. I adored the relationship between Payden and Chloe - it developed beautifully and the scene in the hospital was very emotional and hard to read. You will need plenty of tissues for the ending.
Flowers On Her Grave
Jennifer Chase
2020 Gold Medal
312 Pages
Check current price
Fiction - Crime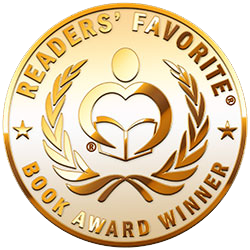 Reviewed by Lex Allen for Readers' Favorite

Following the tenth wedding anniversary of her aunt and uncle, Detective Katie Scott awakens to learn her aunt has been brutally murdered and her uncle, the Pine Valley Sheriff, is the only suspect. Because of her relationship with her uncle, Katie, the head of Pine Valley's Sheriff Department's Cold Case unit, is warned by the acting Sheriff to stay away from the murder investigation. Katie, an Afghanistan war veteran, highly talented detective, and all-round hard-headed woman, is not about to sit idly by while her uncle, the last member of her family, goes to prison for life... or worse. She figures out ways to investigate and comes up with some clues and evidence the assigned investigators missed. But the real coup comes when she digs through her cold cases.

It is rare when I read a book in only two sittings, but had I not fallen asleep on the couch at 4 a.m., I'd have finished Flowers on Her Grave in one sitting, making it one of a kind. Jennifer Chase is a writer extraordinaire. I can't think of a single part of the writing trade that she could improve on. Her characters are as real as my next-door neighbors, her ability to show rather than tell, exceptional. Chase sets scenes with zero fat; she writes them lean but has everything necessary to give the reader a visual perspective. Throughout the story, there are little details that wouldn't occur to most authors, but Chase gets them in there. One of these that comes to mind is her use of German language commands for her K9 German Shepard, Cisco. Flowers on Her Grave by Jennifer Chase is a fabulously written, exciting detective story that fans of any fiction genre will love. Character Katie Scott is amazing, and I am determined to go back and read books one and two in this series.
High Flying
Kaylin McFarren
2020 Finalist
277 Pages
Check current price
Fiction - Crime
Reviewed by K.C. Finn for Readers' Favorite

High Flying is a work of intriguing drama and time travel fiction penned by author Kaylin McFarren. In a story written for adults due to its explicit language and depictions of violence, we find ourselves following the trials of Skylar Haines, who can't seem to subdue the deep-rooted anxiety from her dark past. When she learns to be a stunt pilot, the danger and adrenaline take her out of herself and her worries, until a terrifying storm changes everything. With the help of a mysterious voice, Skylar weathers the storm, but finds herself in a time just before she was born, one week before her father was murdered. What follows is a gripping tale of choices, emotions and personal strife.

Mixing science fiction concepts with both mystery and suspense, Kaylin McFarren is an author whose work will span many different genres to entertain different reader types. Skylar's tale of personal woe and the desire to reinvent herself rings true with genuine emotional depth, which is given plenty of space to be explored when she visits her own pre-birth past. Here, the danger level spikes too, developing into a psychological mystery surrounding her father's death and what it means to trust and be loyal to people. The writing is solid and well paced for a suspenseful feel, whilst the plot has a fair few twists to keep the pages turning. Overall though, High Flying is most likely to entertain those seeking a deeply personal drama and a strong but damaged heroine whom you can root for to the bitter end.
Payback
Tales of Love, Hate and Revenge
Steve Bassett
2020 Silver Medal
333 Pages
Check current price
Fiction - Crime
Reviewed by Lesley Jones for Readers' Favorite

In Payback by Steve Bassett, in 1946, the right arm of a third victim is found in the Newark city dump. Lieutenant Nick Cisco and his partner Kevin McClosky discover all three victims were connected to an American-German Bund, with sympathies for the Nazi regime and Hitler. As they struggle to solve the murders, elsewhere in Newark they become entangled in a dark web of corruption, violence, and greed. A priest races to save an abused 6-year-old from the clutches of an abusive couple set on adopting her. The emotional and physical scars the child bears seem a worthy reason to save the child from her fate. An abusive husband, with connections to the Mob, faces the ultimate payback from his battered wife, Grace. As she plans her revenge, Grace will stop at nothing to make her husband pay, while at the same time enjoying her affair with a married cop. There is also racial hostility growing on the streets of Newark when a respected war veteran seeks revenge on a local racist. As the two experienced cops try to solve the murders before a fourth victim is found, will the streets of Newark find peace and harmony or are the divisions and hate buried too deep?

Payback by Steve Bassett is definitely not a book for bedtime reading. From the first chapter, the bar of tension and suspense was set very high and I was definitely not disappointed as the story progressed; it just got better and better for me. Each subplot is strong and interesting and these have been effortlessly entwined together. Every character is interesting, memorable, realistic and with a detailed backstory. I thought the way the backstories were subtly included in the dialogue and narrative told us so much about the characters and gave their actions believability. Although the book is written in a pulp fiction style and skips from one timeframe and story to another, and introduces new characters continually, there was no confusion with the plot. The themes of racism, religion, violence and child abuse were written extremely well and authentically. This is a stand-alone novel written by a remarkably talented author.
A Simple Lie
Mary Bush
2020 Bronze Medal
Kindle Edition
Check current price
Fiction - Crime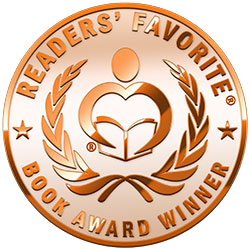 Reviewed by Karen Hesson for Readers' Favorite

A Simple Lie by Mary Bush is a fantastic thriller that kept me guessing and turning the pages until the very end. The main character, Valentina Knight, gets a job as a death scene investigator after she can no longer practice dentistry due to an "accident" with a former patient. The position comes with many challenges, and her qualifications are often called into question by herself and others. Val struggles to learn the ropes of her new job while also finding herself caught in the middle of a puzzling and dangerous case.

It's been a long time since I've read a murder mystery/thriller, but I've always enjoyed them. A Simple Lie did not disappoint! It jumped right into the action on the first page and continued moving at a fast pace to pull me through the story. I found myself following all of the twists and turns with fascination and wanting to know what happened next. The characters were well written, and each one was introduced at just the right time in the story. The descriptions were vivid — keep that in mind if you don't have the stomach for crime scene depictions. I found that all of the details and descriptions helped to make the story more real. Mary Bush managed to tie up the clues and loose ends nicely and create an ending that was both surprising and satisfying. A Simple Lie was a captivating and thrilling read, and I look forward to more from Mary Bush.
Toxic Blonde
A Johnny Delarosa Thriller (The Delarosa Series Book 2)
David Stever
2020 Honorable Mention
308 Pages
Check current price
Fiction - Crime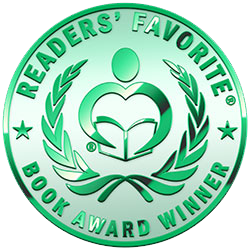 Reviewed by Viga Boland for Readers' Favorite

A funny thing happened when I picked up Toxic Blonde by David Stever to check it out. I began reading the opening chapter and couldn't put the book down! That was a problem for me, as I was in the middle of reading two other books. Suddenly those two books had to wait. I became totally immersed in Johnny Delarosa's latest assignment: to give his client proof that her scientist husband was having an affair with a sexy, beautiful blonde, Keira Kane. If Delarosa's client was right, that cheating husband stood to lose his wife, his estate, his career and his very promising future.

As the team struggles to obtain the needed compromising photos, strange events take place: Delarosa's client and her closest friend are kidnapped from a safe house. Bodies fall. A previously unseen side of the client's loving uncle emerges. And when Delarosa and company spot Keira bashing her male helpers in the parking lot of a sleazy motel, red flags are waving everywhere about Keira's identity and her real motives for getting it on with the scientist. Suddenly, the FBI gets involved too and Delarosa's investigation becomes infinitely more complicated. By the time it's all over, and Delarosa nearly loses his life, readers will find themselves breathless and closing this thriller with the satisfaction that comes from a great read.

In a tradition and style reminiscent of Sam Spade, Delarosa narrates his story in first person and the pace never stops. From his office in a restaurant/bar that he co-owns with another retired cop, Mike, between downing shots of bourbon, Delarosa sets his team to work on surveillance. But that Toxic Blonde, Keira, is elusive in more ways than one. David Stever has a real gift for clever plotting, colourful character creation, easy-flowing and realistic dialogue, and injections of comic relief while still keeping readers in a constant state of tension. I loved it. My type of book! Easy reading; memorable characters; fast movement. Highly recommended? You bet! And if I have any regrets about reading Toxic Blonde, it's that I now just have to go find a copy of Stever's first book, Auburn Ride. But I better finish those other two books first!
Game Piece
Alan Brenham
2019 Gold Medal
328 Pages
Check current price
Fiction - Crime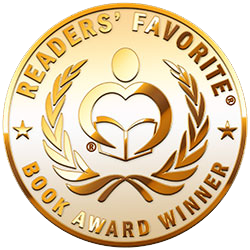 Reviewed by Sherri Fulmer Moorer for Readers' Favorite

Police Detective Barry Marshall can't seem to catch a break. He's worked two major cases and become a victim of identity theft when another case falls into his lap. The problem is that this time it's personal. The perpetrator is targeting individuals who have crossed paths with Barry in unfortunate ways, and taunts Barry with a call after each murder. A series of dead ends and an increasing body count put the pressure on him to solve the case. But when the killer crosses another line by setting Barry up professionally and personally, it's obvious that Barry's done something to set this psychopath off. Game Piece by Alan Brenham is a fast-paced thriller that takes readers on an exciting journey of murder, revenge, and the power of love to drive people mad.

I enjoyed Game Piece. It is an exceptionally well-written and exciting mystery novel with excellent, believable characters, a thrilling adventure, and action on every page. There are no "slow" scenes, and the story moves along at a great pace to keep readers engaged and guessing not who the killer is, but rather how he will continue to evade Barry Marshall. Barry is also a believable and interesting character, with all of the charms, faults, and quirks that make a character so real that you'll believe they could be a real friend, neighbor, colleague or, more importantly, a detective you don't want to cross paths with! Alan Brenham has crafted a wonderful, exciting mystery that will keep readers engaged to the last page and beyond. An excellent novel!
Contact Author -