Been Searching for You
Nicole Evelina
2016 Finalist
312 Pages
Check current price
Fiction - Chick Lit
Reviewed by Kerliza Foon for Readers' Favorite

Been Searching for You by Nicole Evelina is a realistic, enchanting love story that is inspiring. Annabeth is a hopeless romantic who has a yearly tradition of writing to her future love. Determined to change her single status, and with help from her friends, she tries out different events, hoping to meet Mr Right. But how will she know who is Mr. Right? Is he the one she meets from the dating website? Or is he an old friend she reconnects with? Take a leap and join Annabeth on her journey to find her soul mate.

I loved this book. Nicole Evelina's novel touched my heart and I couldn't put it down. The romance was especially sweet, but was tempered by the drama of what it really means to be in a relationship. The getting to know someone, the compromises, and the mixing of work and home. Each aspect was showcased and it only made the relationship that much more enjoyable. While there were some characters which I rooted for more than others, I enjoyed their multifaceted personalities, and when it came to the romantic gestures, I fell in love a little bit more. The plot was well written and not overtly sexual, and while chemistry is essential with your potential mate, so is the meeting of minds. Evelina blended both themes very well that showcased the characters' flaws and strengths very clearly. I recommend this book to all die-hard romantics and those who are looking for something new to try. A wonderful book to read and share with your friends.
Pam of Babylon
Suzanne Jenkins
2016 Honorable Mention
297 Pages
Check current price
Fiction - Chick Lit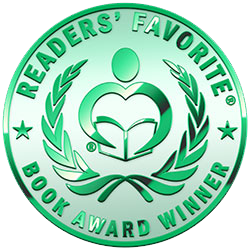 Reviewed by Tracy Slowiak for Readers' Favorite

In an extremely promising start to a series, Pam of Babylon, by author Suzanne Jenkins, the reader is introduced to quite an interesting scenario. When Pam's husband Jack dies suddenly from a massive heart attack, the secrets he's been keeping come to the surface. Finding that the husband she loved had not one, but two mistresses, comes as quite a shock and quite a blow. But in a story of healing, forgiveness and ultimately redemption, Pam comes to grip with the husband she thought she knew, the love she thought she had, and the reality of what had been kept hidden from her for so long.

I so enjoyed this book. Author Suzanne Jenkins has done a fantastic job at creating characters that the reader will truly relate to and care about. If that isn't a hallmark of a great author, I'm not sure what is. The storyline is easy to follow and well-paced. Pam of Babylon will keep you turning the pages from start to finish. In fact, the best piece of advice I have for any reader is to have enough time aside to read this entire book at once, because once you start it, you will not want to put it down. Any reader who enjoys chick lit, women's fiction, or just an enjoyable read will love this book. I recommend Pam of Babylon, and am very much looking forward to reading the next installment in author Suzanne Jenkins' series as soon as possible.
Speak Now
Or Forever Hold Your Peace
Becky Monson
2016 Bronze Medal
366 Pages
Check current price
Fiction - Chick Lit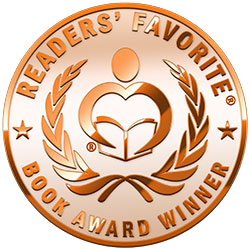 Reviewed by Gretchen Jawurek for Readers' Favorite

Bridgette, a small town girl from Connecticut, has just moved to New York to live with her Gram. Broken hearted and starting a new job, Bridgette thought she would not find love again after "the love of her life" left, but then she saw Adam in the local deli. It was love at first sight and so we become part of her quest to find the love of her life, stop a wedding, and make things right with her friends and her Gram. Bridgette bungles her way through love's trials, tribulations and victories with her best friends Ashley and Justin at her side. She finally comes to a decision about "the perfect love."

Have you ever read something that made you say to yourself, "Oh I can't believe she said that!" or "Oh I can't believe she did that!" That was my first response reading Becky Monson's book Speak Now or Forever Hold Your Peace. From the prologue to the very end, I had to keep reading to find out what would happen to Bridgette and her friends. I loved how Bridgette had her best friends Ashley and Justin, who stood by her no matter what wacky plan she came up with, and how they had their favorite diner that was their place where they would celebrate, encourage each other and prove that friendship can outlast "crazy love." Will she find the "perfect love" she dreams about or something better or something different all together? From the first words the author drew me in and I couldn't put the book down. I just had to find out what would happen to Bridgette and her best friends. The author makes you think about your ideas of love and finding the "perfect love."
Bon Bons to Yoga Pants
The Health and Happiness Society
Katie Cross
2016 Bronze Medal
254 Pages
Check current price
Fiction - Chick Lit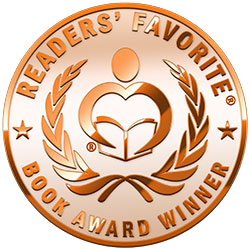 Reviewed by Samantha March for Readers' Favorite

Bon Bons to Yoga Pants by Katie Cross brings us book one in the Health & Happiness Society series, and it starts off following Lexie Greene. Lexie has always struggled with her weight, overeats to cope with stress in her life, and has become immune to hearing she has a pretty face and her mother's urges to lose weight. At twenty-two years old and on the cusp of meeting her online crush for the first time at her sister's upcoming nuptials, Lexie gets inspired to slim down, change her look, and be good enough to meet Bradley. She joins the Health & Happiness Society and finds encouragement to go to the gym and count her calories, but of course, it's never that easy. Lexie struggles to watch the pounds get lower on the scale, binge eats after a stressful day, and finds the gym to be humiliating. But she is determined to be good enough, pretty enough, and thin enough to meet Bradley, so she continues on her quest to becoming a better Lexie.

Bon Bons to Yoga Pants truly fascinated me because it was more than just reading a story; it was taking a journey – and a very personal one at that – with Lexie. Katie Cross did a fantastic job at taking me into Lexie's world, to understand that, when we first met our main character, she truly believed being beautiful translated to being thin. It was really quite moving to see her become more confident, not only as she lost weight, but as she understood there was so much more to being a beautiful person than just what pants size she wore. An added benefit in my opinion was the little health lessons I learned along the way about eating clean. I am very excited to read more from this series, and I highly recommend it.
The Reinvention of Mimi Finnegan
Whitney Dineen
2016 Silver Medal
324 Pages
Check current price
Fiction - Chick Lit
Reviewed by Jane Finch for Readers' Favorite

The Reinvention of Mimi Finnegan by Whitney Dineen is a delightful chick-lit story told in a funny and adorable way. Mimi reaches an early mid-life crisis that begins with the diagnosis of a bunion. Constantly comparing herself to her clever and successful siblings, Mimi has always struggled to find her own identity. The fact that she is single doesn't help her self-worth. Obsessed with her weight, her appearance, and her apparent failure to accomplish anything in life continues to drag Mimi down to the depths of despair. All that changes when she meets Elliot Fielding. She immediately jumps on the roller coaster of infatuation that quickly turns to true love, but - even now she has finally found someone she could share her life with - she discovers he is in a serious relationship with another.

The humour of this novel is its absolute charm. Captivating the reader from the start, the first person approach is spot on. The author, Whitney Dineen, must have a brilliant sense of humour herself which shines forth in her writing. I love the way even a visit to a burger bar can engender such hilarity. A really great read that I didn't want to put down. It made me chuckle throughout, even with the sad parts. I shall certainly seek out other work by this author. It's ideal for its genre, chick-lit, but would also work with comedy fiction. Watch out Bridget Jones, Mimi Finnegan is on your tail.
Baby Girl
Memory House Series, Book Four
Bette Lee Crosby
2016 Gold Medal
236 Pages
Check current price
Fiction - Chick Lit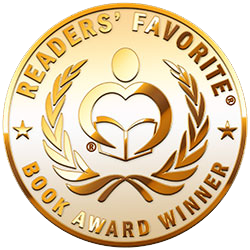 Reviewed by Michelle Randall for Readers' Favorite

Happily ever after is never as easy as the fairy tales make it out to be, and falling in love doesn't mean you have found your ending. Cheryl Ann wants her happily ever after, and she has a plan to get out of where she is, go to college and be somebody. Even the best laid plans don't go the way you want, and when Cheryl Ann's mother refuses to get on board with the dream, she must make some hard choices. When things are going well, an unexpected pregnancy forces her to make choices she never imagined, and those choices lead to twists in her path that she never saw coming. Baby Girl is the story of Cheryl Ann's life and triumphs. She has her pitfalls and bumps in the road, but she is determined to make something of herself, better than what she had growing up. Author Bette Lee Crosby weaves this story together in a manner that feels like a huge patchwork quilt. All the pieces and tears in Cheryl Ann's life come together to make something beautiful.

Baby Girl: Memory House Series, Book Four will have you crying along with Cheryl Ann as she makes hard choices, cheering as things go right, and wanting her to find that true love, once in a lifetime kind of love. Author Bette Lee Crosby treats each part of Cheryl Ann's story with respect and dignity, never making any choice or decision feel shameful, and building it into a heartfelt tale. There are social issues in this book, yet the author deals with them in Cheryl's mindset and they come across as genuine. Even though this is a story about Cheryl Ann, from her teens on up through life, I feel this book is a great read for all ages, including teenagers.
Twin Piques
Tracie Banister
2015 Finalist
462 Pages
Check current price
Fiction - Chick Lit
Reviewed by Cheryl Schopen for Readers' Favorite

In Twin Piques by Tracie Banister, identical twins, Sloane and Willa, couldn't be more different from each other. Sloane is the confident, practical one who is solely focused on her work as a forensic accountant. Willa is the quirky, free-spirited one who enjoys her job as a pet psychic. Not only does Sloane have to deal with high-profile cases and her sort-of-boss-with-benefits situation, but she also might have to finally admit her feelings for her long-time best friend, Gav. Willa, being the hopeless romantic that she is, falls head over heels for Brody, a rose expert, but he seems to be giving her mixed signals. Though obviously different, these twin sisters may need each other more than they realize.

This was such a fun, entertaining read. I absolutely loved the twin dynamic of this story. While they have such different personalities, they tend to rely on one another's strengths, which I really liked because it's such a realistic part of a relationship between sisters. Plus, their male counterparts were equally enjoyable in their own ways. They each complement the girls perfectly. In addition to the unforgettable, relatable characters, the plot was surprisingly unpredictable. There were a few twists and turns that had me practically dropping the book on the floor, along with my jaw. So, I give kudos to Tracie Banister for her superb storytelling skills and obvious talent for writing. I thoroughly enjoyed the book. It had me smiling from ear to ear the whole time. Twin Piques will definitely make you laugh, make you want to spend some quality time with your sister, and will even tug at your heart strings a little.
The Sort of Life of Julie Winterfeldt
Tracy A. Fischer
2015 Finalist
272 Pages
Check current price
Fiction - Chick Lit
Reviewed by Lisa McCombs for Readers' Favorite

Just when we think we've achieved the life of our dreams, the proverbial "you know what" tends to hit the proverbial fan. Julie Winterfeldt finds herself in the starring role of such a predicament when her marriage dissolves in unexpected turmoil, leaving her disillusioned, disappointed, disheartened, and totally humiliated. Without the unconditional support of her very financially privileged best friend, Julie cannot imagine suffering through life's new plan for her. Divorce is demeaning enough, but when a severe stomach virus turns into an unplanned pregnancy, unemployed and homeless Julie is forced into an equally privileged lifestyle as Kate's housemate. Kate's enthusiasm as Julie's caregiver and surrogate "aunt" to the new arrival illustrates a different side to their lifelong friendship. In an attempt to "pay her way", Julie dives into Kate's daily routine of volunteer work. While helping at a local children's shelter, Kate learns the true joy that mentoring young people can offer her own life. Not only does she break the cardinal rule, allowing her heart to open fully to the children in her charge, Julie also learns what her role as a mother is.

I love, love, love this story. The author's use of humor and sensitivity is the perfect combination for an entertaining read. I couldn't stop reading The Sort of Life of Julie Winterfeldt. Author Tracy A. Fischer designed the perfect feel good story that leaves this reader anxious to read more from her. The Sort of Life of Julie Winterfeldt falls so effortlessly into mainstream women's fiction that its success is inevitable. From the very first sentence, I realized that Julie Winterfeldt is every woman's friend.
Peace by Piece
Carol Fragale Brill
2015 Honorable Mention
368 Pages
Check current price
Fiction - Chick Lit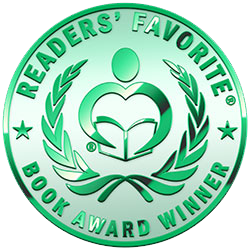 Reviewed by Natasha Jackson for Readers' Favorite

Maggie makes assumptions based on a glimpse of an interaction and changes the course of her life as well as her views on love and relationships. She abruptly leaves her first love, Thomas, behind and for the most part, gives up on love altogether. That is until years later, when she meets an adorable little girl with an off-center ponytail and the scent of Juicy Fruit gum named Izzie. It is just Izzie and her dad Donald, and little Izzie satisfies Maggie's need to be loved and wanted, even if it is in the unconditional way of young children. In Peace by Piece, Carole Fragale Brill paints a portrait of a very insecure woman in Maggie, who makes most of her choices based on fear, mostly a fear of being alone. Although there is absolutely no spark between Maggie and Donald, she marries him and devotes her life to raising Izzie who has become a daughter to her.

Incomplete is the best word to describe Maggie. She doesn't feel beautiful or loved or lovable. Struggling with eating disorders and a completely distorted self-image, she allows Donald to dictate that she put all of her dreams on hold to be a mother to Maggie without any children of her own. Carol Fragale Brill tells this story beautifully, weaving the past and the present together seamlessly so the reader gets the whole story rather than missing important bits. When Maggie finally decides that she matters to herself, if to no one else, she goes and accomplishes her goals and gets a second chance to feel loved again. The title is just one of the memorable phrases in Peace by Piece, but it is so apt for everything Maggie goes through and where she eventually ends up. This is a story about the characters and the author does a fantastic job of showing Maggie's growth and journey to learning to love herself.
Wantin
Truth Devour
2015 Honorable Mention
234 Pages
Check current price
Fiction - Chick Lit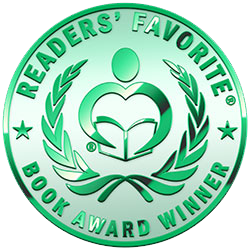 Reviewed by Jack Magnus for Readers' Favorite

Wantin is a new adult coming of age story written by Truth Devour. Talia's parents shared a passion for travel and adventure, and she didn't get to spend very much time with them as she was growing up. Her fondest memories are of her Haitian nanny, Marlee, and her early years on that island. Everything changes, however, when Talia turns six and her parents die. Although she desperately wants to stay with Marlee, her aunt and uncle have come from Australia to take her home with them. Her fears are allayed when her cousin, Brad, takes her outside to show her his favorite stream and introduces her to the platypus he befriended there. Brad becomes her best friend, and, as they grow up together, they share a growing affection that they realize cannot be since they are first cousins.

Truth Devour's new adult coming of age tale, Wantin, chronicles Talia's adventures as she explores the world around her and it's a marvelous world indeed. I loved the early scenes in Haiti and, like Talia, was a bit apprehensive when Ruth and Shane come to take her home with them. Her years with them are also beautifully chronicled, especially those parts of the story concerning her horses. Talia is an intriguing character who is intensely private and fears maintaining relationships or staying very long in one place ... and that's not such a bad thing. The reader gets to explore some fascinating locales and gather rich cultural experiences through Talia's eyes. Reading Wantin was both entertaining and enriching. I'm looking forward to reading Unrequited, the sequel to this book. Wantin is highly recommended.
Contact Author -