Turn the Paige
Love Hurts Volume 1
Roseanne Beck
2019 Silver Medal
280 Pages
Check current price
Fiction - Chick Lit
Reviewed by Divine Zape for Readers' Favorite

Turn the Paige by Roseanne Beck is an interesting first entry in the Love Hurts Series, a very engaging read filled with drama and hilarity. Meet Paige, a workaholic who spends the whole day in the office and, by the time she's done seeing her patients, wants only to get back to her condo. She has no plans to add any extracurricular activities in her down time, until she returns home to fulfill her Nana's last request and meets Nick Collins, someone from her past. It turns out Nick knows just how to awaken a fire she's kept hidden inside her. Does she have the strength to resist him or will she listen to the voice of her Nana and give love a chance — even create that time for extracurricular activities?

This is a sweet story with interesting characters. I loved the title as much as the characters. The story is told in the first person narrative and in a voice that is arresting. The point of view of the protagonist — Paige — comes out clearly and beautifully and I enjoyed how she appears as the epitome of the contemporary conundrum of all work and no play. The plot is well structured and I also enjoyed that the conflict is introduced right off the bat. Roseanne Beck is a skilled writer and she knows how to explore the hearts of her characters.

There is some part of Paige in all of us, the part that hides behind what we do. She may love her work, but her job seems to be a front, a means of refusing to become like others. But then Nick appears and he seems to understand the vulnerabilities in Paige's protective walls. The writing is strong, the voice is warm, and the characters are so real it feels like they live next door to the reader. Turn the Paige is a warm and entertaining love story filled with drama.
Relatively Sane
Relativity Series Book 2
Whitney Dineen
2019 Silver Medal
354 Pages
Check current price
Fiction - Chick Lit
Reviewed by Jack Magnus for Readers' Favorite

Relatively Sane: Relativity Series, Book 2 is a contemporary humorous women's fiction novel written by Whitney Dineen. While this is the second book in Dineen's series, she provides sufficient background information for it to be enjoyed as a standalone novel. Cat Masterton grew up wishing she had a normal life, complete with normal parents -- preferably well-to-do ones who rode in a Lincoln Town Car. But no, she lived in a ramshackle farmhouse with a dad who had a penchant for mounted animal heads and preserved mice, and wore his kilt to her school functions with depressing regularity.

Cat had left her Illinois roots and fled to the glitter and urbanity of Manhattan's canyons as a new adult, but found herself suddenly inexplicably, back at home and with her high school sweetheart once again. And, she was actually getting ready to buy that old farmhouse from her parents. They would be moving to a smaller place in town, which suited Cat quite well, if only she could get them to take all their belongings with them, including the pet cemetery of preserved animals she was stunned to hear were silently moldering away up in the attic. Nan would be staying with Cat in the farmhouse. Cat figured Nan would be moving down into the lower floor digs Cat was currently inhabiting. But one never knew what Nan had in mind, and basically anything she did have in mind was more than likely to happen.

Having read the first book in Whitney Dineen's hilarious Relativity Series, Relatively Normal, I was looking forward to reading this second offering in the series, Relatively Sane. My expectations for more fun times with Cat Masterton and her quirky family were not at all disappointed. Dineen hits the ground running with this follow-up book. Watching the family as they work through the housing transfers, and seeing how Nan's suggestion that Cat contact a TV renovation show yields some surprising results, is grand entertainment. The author's plot is satisfyingly rich and sumptuous, and her characters just keep getting more complex and fun to be around. Being a part of the Masterton clan, albeit vicariously, is just one of the reasons this well-written and enjoyable book should be on everyone's reading list. Relatively Sane: Relativity Series, Book 2 is most highly recommended.
A Year of Extraordinary Moments
Bette Lee Crosby
2019 Gold Medal
318 Pages
Check current price
Fiction - Chick Lit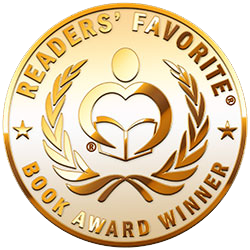 Reviewed by Romuald Dzemo for Readers' Favorite

A Year of Extraordinary Moments by Bette Lee Crosby is a beautiful tale of romance and difficult choices. All that matters to Tracy Briggs now is taking care of her son with a hearing problem and guiding him to talk while taking care of her family's magazine business. A new romance is beginning to bloom with her son's teacher and Tracy is sure her life is getting back on the right track. Then her son's father resurfaces and wants a second chance, and he won't take no for an answer. Torn between her past and a future she can't tell, Tracy has to make a choice and this becomes even more complicated when an elderly woman comes into the equation.

In the tradition of Nicholas Sparks, this author weaves a tale that explores the choices of the heart. I enjoyed the complexity in the relationships between the characters. It is no wonder that character is one of Bette Lee Crosby's fortes. For instance, the protagonist has had many hurdles to overcome in the past and she has two challenging things to handle - a child with a hearing impediment and a business to run - and coupled with these is her need for love. The relationships are complex and that is why the art of making a choice becomes the focus of the conflict. A Year of Extraordinary Moments is ingeniously plotted and cleverly written, with enough suspense and emotional intensity to leave the reader with only one option: keep turning the pages.
Grannie Panties Are UnderRated
Gayle Erickson
2018 Finalist
336 Pages
Check current price
Fiction - Chick Lit
Reviewed by Deborah Lloyd for Readers' Favorite

This captivating novel, Grannie Panties Are UnderRated by Gayle Erickson, begins with the prologue taking place in Tokyo in 1994. The main character, 24-year-old Elle, has been living in Tokyo for two years. She has a boyfriend, Tak, and she knows she is in big trouble. Move forward to 2017, describing 47-year-old Elle's life as the perfect suburban housewife. She is married to Winston Ford Martin III, a very successful and wealthy businessman, and they have two adolescent children, Brynnie and Four. Elle spends her time living the upper-class lifestyle, managing the housekeeper and her large house, and keeping up appearances with the other mothers whose children attend the exclusive Country Day School.

There are many flashback chapters, describing Elle's life in Tokyo, from her arrival in 1992 through 1994. From meeting her best friend, Mitch, at Tokyo's Narita airport in August 1992, to her work teaching English to Japanese students, to her next job in a nightclub, to her involvement with the hot and shady Tak, her life in Japan took some unexpected turns. She never shared most of these experiences with her husband or her children, but focused on creating a new life.

One of the most interesting aspects of this novel is the rich character development of Elle over the decades of her life. By going back and forth between different time periods, the reader understands the motivations and emotions of this fascinating character. Author Gayle Erickson is a wonderful storyteller as she weaves in various scenes and intriguing characters over the years in Grannie Panties Are UnderRated. This is a real page-turner, and the ending is fantastic!

One Last First Date
A romantic comedy of love, friendship and cake (Cozy Cottage Café Book 1)
Kate O'Keeffe
2018 Finalist
258 Pages
Check current price
Fiction - Chick Lit
Reviewed by Lesley Jones for Readers' Favorite

In One Last First Date by Kate O'Keeffe, Cassie Dunhill's love life is going nowhere. She has been single for too long and decides it is time to meet The One. She and her friends, Marissa and Paige, make a pact with one another that the next man they date will be the one they marry. The One Last First Date plan is set in motion and Cassie sets her sights on Parker, a successful and handsome young doctor who ticks every box. Cassie is on a mission to make Parker fall in love with her and pop the question. Everything seems to be going to plan until the wind blows in Will Jordan, a smooth-talking, charismatic Adonis. He takes the promotion she was promised and insists on calling her Dunny. Cassie doesn't need the complication of being attracted to Will and she certainly doesn't need Parker's perfect ex-girlfriend to make a reappearance.

One Last First Date by Kate O'Keeffe is a hysterically funny and well-written romance story. Cassie is a great protagonist, relatable and realistic; I have friends exactly like her. The love/hate relationship between Will and Cassie is funny and heartwarming. Will is the type of character you always want around to lift your spirits; his insults and nicknames for everyone made me gasp. The chemistry is built gradually and the way Will speaks to Cassie in a cheeky, self-assured manner made me laugh out loud. Every character's dialogue is unique and shows off their personalities perfectly. The conflict throughout the story kept me engrossed. You really want Cassie to choose the path of excitement and passion and not a steady, boring future with Parker. The question of who Cassie is going to choose kept my attention right up until the end. This is a brilliantly written comedy romance and I am looking forward to reading the next book in the series.
Desperately Ever After
Book One
Laura Kenyon
2018 Finalist
296 Pages
Check current price
Fiction - Chick Lit
Reviewed by Samantha March for Readers' Favorite

LOL! I really don't know how else to start off this review, because what a fun and humorous concept for a novel. Laura Kenyon brings us Desperately Ever After, which is book one in the Desperately Ever After Trilogy. Our main characters are Belle, Cinderella, Rapunzel, Snow White, Dawn and Penelopea – yes, our beloved Disney princesses. But this is the real world for the princesses – albeit some magical aspects, of course – but the ladies deal with turning thirty, cheating husbands, and the quest to find true love. And let's not forget those pesky mothers-in-law either! It's life after happily ever after…

I loved the concept for Desperately Ever After. I'm such a fan of Disney princesses – Belle and Jasmine being my top two, personally – so this was such a hoot to read. Of course, I would have hoped the ladies had better luck than the majority of the characters in here, but I guess that's reality, huh? The story lines were serious yet humorous, magical yet real, and overall I had a pretty fun time reading book one. I will say that sometimes I actually got the characters mixed up – Penelopea and Rapunzel in particular – because there is definitely is a lot happening and all at once. The middle slowed down just slightly for me, but I was happy to see the ending pick it back up again and hold my interest. This is the first book in a trilogy and I would definitely read the other two as well!

Remember When
Lindsay Detwiler
2018 Honorable Mention
252 Pages
Check current price
Fiction - Chick Lit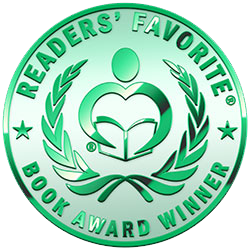 Reviewed by Trudi LoPreto for Readers' Favorite

As Jess and Todd are returning home, they are on a dark and untraveled road. It is a cold, snowy, icy night; the car tumbles down a cliff and becomes wedged between two trees. The rest of the story is spent in the freezing car with them. Together they talk about how they met, fell in love, lived their lives so far, and their dreams and hopes for the future. Todd's leg is hurt and he is in great pain. Jess must be the one to leave the car and try to find a way to survive. As the days pass, their spirits fall and they lovingly say their goodbyes to each other, knowing they have little time and hope of lasting another day. As each moment passes and they get closer and closer to their deaths, all they have left and could hope for was the miracle of being rescued.

Remember When by Lindsay Detwiler is like no book I have read before. It pulled at every single emotion possible. I felt as though I was in the back seat and even though I was in a 95 degree heat wave, I was cold and scared. I could not help but think 'what if' my husband and I were in the car; what would our memories be; what would we be saying to each other after over 40 years of marriage? Lindsay Detwiler is a brilliant author who has written a book that cannot help but speak to each and every reader. This is a must-read that will have you crying, laughing and unable to stop reading.
The Magic of Cape Disappointment
A Novel
Julie Manthey
2018 Honorable Mention
289 Pages
Check current price
Fiction - Chick Lit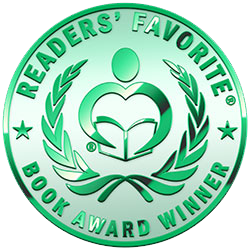 Reviewed by Jack Magnus for Readers' Favorite

The Magic of Cape Disappointment is a contemporary fiction novel written by Julie Manthey. Kay Baker had escaped Cape Disappointment and the expectations that her family lineage had placed upon her. Yes, she was the great-great-great-granddaughter of Kehlok, the daughter of adventurer Meriwether Lewis and Tamahna, a local native medicine woman. Kay had gone to medical school as her mother had wished, even as she co-majored in art, her true love and passion, and she had finished med school before abandoning that professional goal and turning to art full-time. She loved living in Manhattan and was thrilled to have her own studio there. It was a far cry from the small town life of Ilwaco, Washington where she grew up. When she got a call informing her that her parents had both died in a car crash, however, she dropped everything and rushed home to be there. She would be the only support for her Gran, who was ninety-seven and apt to forget where she was in time, until her brother Lou came to help. Kay's mom's last request to her was that she would not put Gran in a nursing home, and Kay was determined to abide by that. Suddenly, New York and her life as she knew it was in the past, and she was back in Ilwaco.

Julie Manthey's contemporary fiction novel, The Magic of Cape Disappointment, is an intriguing and powerful blend of modern-day life, history and mysticism. I loved learning more about the Cascadia range and Cape Disappointment, and found the author's treatment of the Clatsup history and legends to be fascinating. Manthey also addresses an issue of concern about elderly care, especially for those with Alzheimer's or other dementia issues, and the resulting stresses that fall upon the relative who somehow finds themselves in the role of caretaker. I could feel for Kay as she loses everything she had built up for her own life's goals, even as I loved the synchronicity that had her literally visualizing her future path while still in Manhattan. Manthey's characters are marvelous; her story rocks on so many levels, and her writing is fluid and a joy to read. The Magic of Cape Disappointment is most highly recommended.

The Royal Treatment
A Crown Jewels Romantic Comedy, Book 1
Melanie Summers, MJ Summers
2018 Bronze Medal
286 Pages
Check current price
Fiction - Chick Lit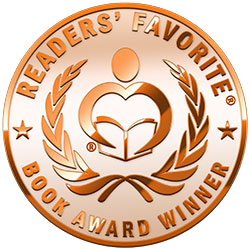 Reviewed by Grant Leishman for Readers' Favorite

A fun frolic down Fantasy Lane is the best way I think I could possibly describe The Royal Treatment by Melanie Summers. This is an out and out funny, chick-lit read with no pretensions of being anything else. Tessa Sharpe, a twenty-eight-year-old former journalist, has adopted the role of Royal Watchdog for the Kingdom of Avonia. Her blogs on the Royal Family and their excesses are grist to the mill of the group of Avonian citizens who consider the royals to be an outdated and unnecessary institution in the twenty-first century. Facing a potential referendum to strip the royals of their powers, Crown Prince Arthur invites Tessa to spend two months at the palace, to live with the royals and to see what it is they really do to help the people of Avonia. What follows is a hilarious romp filled with palace intrigue and, of course, the never-ending question (will they do it?).

I have read so many books over the years that focus on the very worst of the human condition, so it is wonderful, from time to time, to come across a story so frivolous and so much fun as The Royal Treatment. There are few books that can make me chuckle, let alone belly laugh, and yet Summers managed to draw that out of me in this fun tale. It is genuinely funny and yet still has something important to say, on a higher level. Obviously Avonia is a mythical kingdom, but the comparisons can well be made to other European countries still supporting a monarchy, even if that monarchy is merely ceremonial. Many of the issues faced by the Avonian monarchy, and indeed the perception of that monarchy to the citizens, can draw a direct parallel to other monarchies, such as the British. I really enjoyed this book and congratulate Summers on a fine effort. The Royal Treatment is a wonderful distraction from a world where there is much too much angst and seriousness.

Seeds of Intention
Andrea Thome
2018 Silver Medal
312 Pages
Check current price
Fiction - Chick Lit
Reviewed by Divine Zape for Readers' Favorite

Seeds of Intention by Andrea Thome is a well-crafted contemporary romance with great characters and a beautiful setting. After his boss and owner of one of the famous resorts in the country suffers a stroke, Garrett Oliver finds himself being groomed to become the master gardener. Things just seem to fall into place for him and taking his long-distance relationship with his college sweetheart to the next level seems possible now. Heartbroken, Willow Armstrong has just returned to Knoxville to take care of her ailing father when she lands the job at the resort. She would be Garrett's boss. These two souls are bound together by their work, but as they work together an undeniable attraction begins to develop between them. The reader watches them as the intensity in their attraction for each other grows. The question is: can Garrett forget the love of his life for his boss?

Realistic and intelligently plotted, Seeds of Intention takes the reader on a ride into the inner workings of the hearts of the characters. The setting is colorful, captured in vivid prose and powerful descriptions, from the interior décor of the resort to the surrounding beauty of the Smoky Mountains. Readers will marvel at the natural beauty of Walland, Tennessee, and at the images the author offers them. The narrative voice is strong and it grabs the reader's interest from the very beginning. Andrea Thome has a great gift for character and even though I never read the first book in the series, it wasn't hard for me to connect with the characters and to feel like part of their world. Great pacing, compelling characters, and masterly handling of themes!

Contact Author -