World of Ryyah
Birth of the Half Elves
H. L. Watson
2012 Bronze Medal
192 Pages
Check current price
Fiction - Audiobook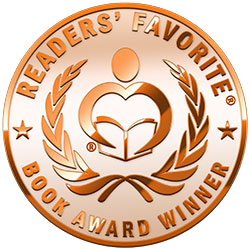 Reviewed by Author Anna del C. Dye. for Readers' Favorite

This high fantasy tale is creative. Though elves are in it, it isn't a copy of "Lord of the Rings" by any means. It is a fresh point of view about a race that is a favorite of many. This fantasy will take the reader to a new land where they will find battles, loyalty, traditions, and love.

Donovan is 12 years old when he and his best friend Akenji witness a slaver kill all the small children and men in his village. Their captors take him and all the young men in the area to be sold as slaves. They pass through a forest guarded by the wood elves. The elves kill the slavers and the elfin captain, a she-elf, and decide to keep them and help them through the horror they had witnessed. The High Lord of the Wood Elves hates humans and begrudgingly lets her train them in an outpost between human and elves lands.

When Donovan is a young man, Princess Brandela goes to choose her handmaidens in preparation for her upcoming marriage. Instead she is taken by a huge group of slavers. After they free all the slaves except Brandela, for reasons of his own, Donovan goes after the slavers and finds the princess. He has set a daunting task before him, a task that may take his young life.

This short story or novelette will be well received by all those who love elves, and young adults in general. It has a sex scene without going into great details. I found the scene very well done and congratulate the author for being tasteful. This is a fun book that really sparkles.
Trance Warriors
The Siege of Scarn
Robert C Auty
2011 Silver Medal
Audio Book
Check current price
Fiction - Audiobook
Reviewed by Anne Boling for Readers' Favorite

The Siege of Scarn is book one in the Trance Warriors series written by Robert C. Auty. This book has it all: thrills, adventure, action and entertainment. The lead character was Connor, an assassin who killed the wrong man. The evil Queen was furious; however, our hero managed to escape. Along his journey he met a dwarf, Cheryl, and Janice; they assisted him in his battle against evil demons. Connor struggled to develop his Trance Warrior powers; the fate of the world was in his hands. The evil is growing stronger and only Connor can stop him. Connor goes into a trance-like state when he is fighting. He ages while in the trance, and when he comes out of it, he is exhausted. While he's in the trance-like state he is powerful. He must battle the evil twin.

Auty skillfully developed the characters in The Siege of Scarn. He gave them depth and dimensions. Auty has developed an unusual warrior, one that readers will love. His companions add great dimension to this tale. I did not want this audio book to end. I can hardly wait to listen to the next book in this series. The plot is well done with enough twists to keep this reader eagerly turning the pages. Auty is a fantastic writer. His words paint a vivid picture. From the moment I began listening to this book I was enthralled. I hope this book is made into a movie; I will be the first one in line at our local box office!
Alysa of the Fields
Book One in the Tellings of Xunar-Kun
Tina Field Howe
2010 Gold Medal
320 Pages
Check current price
Fiction - Audiobook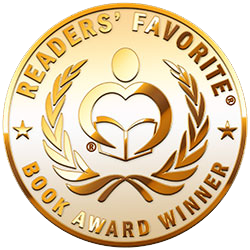 Reviewed by Anne Boiling for Readers' Favorite

This book begins with a description of the Cataclysm. Planet Xunar-kun was hit by meteor. The planet was devastated by the catastrophe. The next scene shifts to the death of Father Gordon the leader of the tribe. Father Gordon's last words were instructions to teach the generations the things he had written. Three thousand cycles later the tribe is still living by his words.

We shift to the next scene where a slender girl, Alysa sits next to a stream crying. The girl has a new baby sister. She is angry that she will have to share with her new sister. Her clan was called the Field Folk. A young man from a tribe called the Trailman approached her. She knew she was not supposed to speak to a Trailman. Her tribe considered them savages.

The next scene returns us to the stream. Once again Alysa is crying. Her father has died of a mishap. Alysa had planned to join Orion and his tribe but now felt she needed to stay and help her mother.

Alysa's father was a trader. Her clan needed another to take his place. A female had never served as a trader but Alysa volunteered. The matter was taken before the council and it was agreed she could serve as a trader to the Trailmen.

Alysa is a strong, brave character. She was willing to step out of the role tradition was forcing her into. There is a strong message in this tale for everyone including children. We should never force a stereotype on a person. Sometimes rules are to be broken. Tradition can be restricting. I quickly became caught up in Alysa's tale. I found myself cheering her on. The different voices added much to the story. The narrator was very good. This story is strong in family and friends. It encourages adolescents to dream big, to take chances.
Contact Author -