Asylum II
13 More Tales of Terror
Matt Drabble
2016 Silver Medal
442 Pages
Check current price
Fiction - Anthology
Reviewed by K.C. Finn for Readers' Favorite

Asylum II - 13 More Tales of Terror is a short story collection by Matt Drabble centered on the horror genre. A perfect read for Halloween, the collection comprises a follow up to the original award winning Asylum anthology. Connecting all the stories is the backdrop of Blackwater Heights, the private hospital that was prevalent in the first Asylum collection. There is still darkness to be found at Blackwater, and its residents are ready to divulge more of their tales. Alongside them, two doctors in alleged positions of power over their patients are ready to take charge of the goings on, but will the chilling truths about their charges (and in some cases, themselves) send them running for the hills?

Matt Drabble has created a short story collection with a unique consistency to it, weaving the tales in and out of Blackwater Heights so that there is also an underlying narrative to the hospital itself. I particularly enjoyed the hard-nosed character of Hilary Meeker, determined and serious as she enters this world of mania and psychosis. As thrilling as the short stories were, sometimes I found myself even more excited to see what effect they were having on those back at Blackwater. My personal favourite from the tales was Fancy Dress, a cruel and twisting narrative with old country supernatural themes, but every story had its own unique merits. Overall, I'd recommend Asylum II - 13 More Tales of Terror to all fans of the horror genre as a riveting and unmissable anthology.
Sewing Can Be Dangerous and Other Small Threads
S. R. Mallery
2016 Gold Medal
Kindle Edition
Check current price
Fiction - Anthology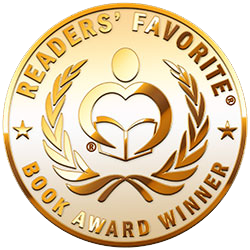 Reviewed by Emily-Jane Hills Orford for Readers' Favorite

Other than needle-pricked fingers and scissor cuts, it's hard to imagine the fine art of sewing as being a dangerous occupation. Then again, millions of young people continue to slave away in sweatshops all over the world; so a story like the one about an early twentieth century Russian immigrant's near death experience in a similar sweatshop in New York may be historical in its significance, but also very timely in its contemporary relevance.

S.R. Mallery has written a series of short stories centering on the theme of sewing in Sewing Can Be Dangerous and Other Small Threads. Many of these stories discuss the art of quilting. There's the story of the cursed Drunkyard Quilt that takes the reader back in time to the Salem Witch Hunt trials. And there's the story of the Underground Railroad, where slave women quilted their escape route and shared safe passage routes with others by using secret symbols in their quilts. Another story relates the secret work of sympathetic Germans who helped numerous Jews escape from Germany by hiding forged passports in a quilt. There is also a story of a young seamstress whose secret message in an embroidered cushion saved the life of King Richard I.

The stories collected are written with past and present significance. The stories were not selected at random, but rather for their relevance to both history, society (past and present), and spirituality and mysticism. There are a lot of stories to be found in the creative art of the needle. This is a fascinating collection of anecdotes and historical snippets focusing on the timely art of sewing.
After Darkness Falls
Volume one
Matt Drabble
2015 Finalist
221 Pages
Check current price
Fiction - Anthology
Reviewed by Lee Ashford for Readers' Favorite

After Darkness Falls: Volume 1 by Matt Drabble is yet another fine collection of bizarre and spine-tingling short horror stories. This is at least the third short story collection of Matt's that I have read, and his talent and genius for composing good, solid horror stories has not waned in the least. After Darkness Falls contains ten more new compositions guaranteed to keep you awake at night, while fully entertaining you during daylight hours. These ten stories run the gamut from angry, somewhat psychotic fathers who feel it is their right and obligation to beat wife and children into submission, to an incredibly bizarre, ethereal encounter with a clown. In this collection, virtually all the monsters are human beings. I think we all know by now that humans make the scariest monsters. Anybody who doesn't feel that way yet, most probably will after reading this book.

After Darkness Falls: Volume 1 strongly suggests there will be an After Darkness Falls: Volume 2 in the not-too-distant future. Frankly, I don't have a clue how Matt Drabble developed such a magnificent imagination, but I am certainly glad that he did. Matt's horror tales have a certain undefinable "something" that just makes them stand out in any crowd of horror tales. I read a lot of short horror stories; they are my hands-down favorite genre. In most collections, there will be one or two lame stories, and a bunch of fairly good ones. In Matt's short horror collections, there are no lame stories, and all very good ones. All you horror fans out there, particularly short story horror fans, must read Matt Drabble's work. After Darkness Falls: Volume 1 is as good a book as any to start with. Be advised, though, that Matt Drabble can be addictive.
Prism
Roland Allnach
2015 Honorable Mention
282 Pages
Check current price
Fiction - Anthology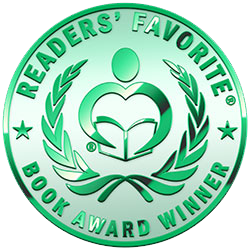 Reviewed by Ioana Marza for Readers' Favorite

Prism is a collection of short stories that span multiple locations, times and worlds. Roland Allnach has a great talent for creating worlds, building an atmosphere and painting for the reader a believable setting for each story. His power of description is considerable. The style of writing is diverse and changes from one story to another. "Titalis" is akin to a Greek tragedy, "Of Typhon and Aerina" is all in epic verse, while several of the stories belong to the science fiction and paranormal genres. Some of the writing styles are easier to read than others, but the stories are all very well written. When he is not constructing tragedies that feel as genuine as something taken out of mythology, Allnach is writing stories in an almost ambiguous way which makes them interesting and mysterious without becoming confusing.

A glass prism separates white light into a spectrum of colours, and this is an apt title for Roland Allnach's book. The most simple or even trivial activity such as a child's fear of darkness or a bored pupil's imagination running wild while at school becomes a big adventure when seen through his prism. The theme of war is most recurrent, specifically the human traits (whether good or bad) that drive people to war. Honour, love, deceit, hunger for power - they are all seen through the Prism of Allnach's imagination. The whole collection of stories is interesting and intriguing and sometimes even moving. There is a dark element in most of them. I definitely enjoyed it and would strongly recommend it.
I Truly Lament
Working Through the Holocaust
Mathias B. Freese
2015 Bronze Medal
252 Pages
Check current price
Fiction - Anthology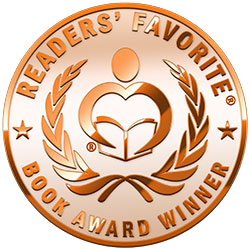 Reviewed by Heather Osborne for Readers' Favorite

I Truly Lament: Working Through the Holocaust by Mathias B. Freese is a unique compilation of short stories, taking the reader on a psychological journey through the emotions elicited by the Holocaust. Beginning with a man calling out to a golem, a Jewish monster from folklore, for assistance in escaping his tormentors, the stories provide a different perspective on the Holocaust. There are ones told from the perspective of prisoners in the concentration camps to a mock radio interview with Hitler's lover, Eva Braun. The author offers the perspective of a Holocaust revisionist, someone who does not believe the Holocaust happened the way it is described, in the form of a letter. The collection concludes with the golem questioning his reason for existence.

I have read many books about the Holocaust as I find the subject very interesting from a psychological standpoint. I have to say though, that Mr. Freese has placed an entirely new twist on the subject. I will admit to being perplexed at first, having expected something a bit different. As the collection unfolded, I was drawn into the raw emotion. I particularly enjoyed the story, "Cantor Matyas Balogh." Matyas found love so late in life, only to have it ripped from him. Freese does not just tell a tale, he creates a basis for reflection. I believe that he is completely correct when he states that someone can never truly understand the Holocaust. We can write about it, but the lasting impact on the people that survived can never be put into words. I Truly Lament is a remarkable collection that will leave the reader speechless.
Flash 40
Life's Moments
Janelle Jalbert
2015 Silver Medal
195 Pages
Check current price
Fiction - Anthology
Reviewed by Lit Amri for Readers' Favorite

Flash 40: Life's Moments by Janelle Jalbert is an interesting collection of flash fiction pieces divided into several perspectives; beginnings, middles, endings and beyond. All realistic defining moments of people's lives are instilled in the stories. The collection starts off with "Awkward," which is an adult read but not offensive by any means. "Rabbit" made me chuckle. An innocent woman who just wants to get her coffee at the next stop turns the tables on a state trooper.

"The Ends Justify the Means" is a story about a teacher, Ms. Milton, who seems to have the whole school against her. It interestingly lends a valuable insight into the life of teachers, and it made me wonder whether some of the 'bad' teachers that I encountered during my life as a student were greatly misunderstood. Another favorite of mine is "Ageless Character," a poignant story about a 14-year-old boy and his crush.

The characters come alive very easily. Some of them straightforwardly remind me of people that I know. That said, a few stories end abruptly and would leave some readers struggling as to what the stories are all about. Then again, all the stories are equally enjoyable. Simply put, Flash 40 is a fascinating collection of realistic tales. The diversity of the premise, plot and characters makes for a very satisfying read. Jalbert aptly weaves in the different elements to give readers the sense of bonding with the stories. Her writing skill is simply wonderful and I definitely look forward to reading more of her work.
Spilt Milk: A Collection of Stories
D.K. Cassidy
2015 Gold Medal
120 Pages
Check current price
Fiction - Anthology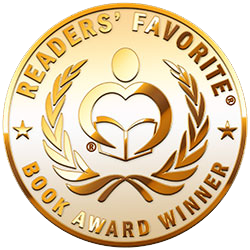 Reviewed by Heather Osborne for Readers' Favorite

Spilt Milk: A Collection of Stories by D.K. Cassidy is a dark compilation of twisted tales. Several of the stories focus around George, an obese collector of things, and Caleb, a young man who has an almost psychopathic streak. As the collection begins, we see stories that explain what happened during the childhoods of these two men. Subsequent stories provide insight into their lives as they grow up. Intermixed into these bizarre tales are stories ranging from one about Cinderella's stepmother and her morbid obsession with mutilating her daughters for monetary gain to one about Naiad, a girl who was shot and became paralyzed. In some of the other stories, George and Caleb make subtle appearances as background characters.

Miss Cassidy is truly talented in her ability to weave together such interesting tales. Apprehensive after the first story, my heart went out to George, his only friends being action figures due to an oppressive mother during his childhood. "Super Friends" had to be my favorite story out of the entire book, bringing me to tears. George relied on the only people that would not judge him for his weight. He buried his sorrows and loneliness in the only comfort he knew: food. The collection was put together in such a way that each new story provided a piece of a developing puzzle. I would love to know what happened to George and Caleb. Spilt Milk: A Collection of Stories is not for someone looking for a feel-good book, but for someone not afraid to explore new literary boundaries. Absolutely excellent!
Undefeated
Undefeated Series Books 1-4: Volume 2
Charity Parkerson
2014 Silver Medal
258 Pages
Check current price
Fiction - Anthology
Reviewed by Lorena Sanqui for Readers' Favorite

Undefeated by Charity Parkerson is an anthology of four short stories starring four alpha males all involved, one way or another, in the Smith Brothers Fight Club. The first story is of Bryant, half owner of the club. Someone has been stealing from the club and Bryant doesn't want to go the police so he went to the private detective next door, Parker. Book two is about Ace and Lucy. Lucy signed up for the self-defense class in the club and Ace is helping her out, but not just with the self-defense. Walt, the other half owner of the club, is the main character of the third story. When he came back damaged from the war, he tried to let go of Alyssa. Years later, he's still the one not able to let her go, so when he sees her again he will try anything to get her back. The last story is about Paul. Paul and Jack met because of an unfortunate accident, but they won't let it stop them from pursuing a relationship.

Undefeated is very sweet, and despite being short it is still romantic. And because the stories are short, the problems were resolved immediately, which I liked very much. I did not have to wait long to get to the ending. The endings are also something I liked best about this book, and I was very satisfied with them. It is set in a fight club, but there is little violence, which is nice. The characters are cute and fascinating. The men are a little broken and the women are strong-willed. The characters complemented each other, making perfect pairings. My favorite story is the one with Ace and Lucy; they have interesting back stories and they were funny characters. Recommended to all romance readers.
Asylum
13 Tales of Terror
Matt Drabble
2014 Gold Medal
260 Pages
Check current price
Fiction - Anthology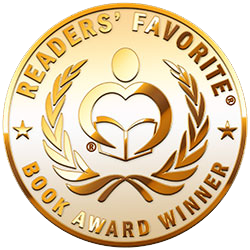 Reviewed by Lee Ashford for Readers' Favorite

Asylum – 13 Tales of Terror, by Matt Drabble, comprises 13 tales of terror inside a tale of terror. Asylum is a very interesting concept. Matt Drabble starts his story by introducing Martin Parcell, the new assistant janitor at Blackwater Heights, a spooky looking old private mental health clinic. Martin was reporting for his first shift – a night shift, of course – on his first job since he was seriously injured in an automobile accident 14 months earlier. Just driving up the desolate, lonely road to Blackwater Heights was creeping him out, as he reflected over the circumstances which had derailed his intended journalism career. He had to keep reminding himself to press down on the accelerator, because subconsciously his foot kept easing up, hoping to delay his arrival at the old, brooding structure. Eventually, though, he found himself inside the building, in the company of Jimmy, the other janitor. Jimmy was a real talker. He liked to talk about the various "residents" of the clinic. He told Martin there were 13 residents, and each one had his own story. Martin thought to himself, maybe there's a book in this job after all. He asked Jimmy to tell him the stories, so Jimmy took him to each room, one at a time, and told the story of the poor demented soul inside. Martin took careful notes.

Matt Drabble is a master storyteller himself. Each of the 13 Tales of Terror is one of the stories from the 13 residents, all tied together with a brief bit of dialogue between the two janitors. Some of the short stories are very creepy; all of them are very good. And, of course, what's a spooky story without a surprise ending? Matt is faithful to that tenet, too, as is any good horror writer. Asylum – 13 Tales of Terror is an exceptionally captivating book. If you enjoy having the spit scared out of you, you will definitely like this book. I highly recommend it for all fans of the horror genre.
Vignettes & Postcards
Writings From the Evening Writing Workshop at Shakespeare and Company Bookstore, Paris
Editors: Erin Byrne and Anna Pook
2013 Silver Medal
348 Pages
Check current price
Fiction - Anthology
Reviewed by Jackie O'Neal for Readers' Favorite

"Vignettes & Postcards" edited by Erin Byrne and Anna Pook contains a collection of humorous, lyrical, and philosophical short stories that I found utterly engaging. The editors demonstrate keen literary instincts in anthologizing these fine pieces of short fiction. Anna Pook has led writer's workshops for several years from an upstairs room at the Paris bookstore Shakespeare and Company and Erin Byrne is occasional guest instructor. These stories come out of Erin's workshop, Leaping Into the Void. The stories selected represent the work of the formidable workshop participants. Readers like me who have visited Paris will find themselves filled with nostalgia by the sights and sounds of Paris so imaginatively realized, especially in stories such as Claire Fallou's work. Kate Bujanovic's character, Anna, so full of complexity, seemed to woo me into the story as she reveals her disappointment over love and how she finds solace in a soulful Paris bookshop (redolent of Shakespeare and Company) that appears to be brimming with the life she desperately seeks. I appreciated the finely etched details and the way the author created a vivid setting.

The editors enhanced the text by including original photographs that serve as illustrations for some of the stories and thoughtful epigraphs. All the authors displayed a rare literary sensibility coupled with excellent craft that make the stories worth reading over and over again. Each time I found something fresh and enlightening. Once I started reading the collection of stories by a diverse group of authors, I found it hard to put it down. It is surprising how close the editors appear to be to the project as if it were a labor of love.
Contact Author -