Oddities & Entities 2
Vessels
Roland Allnach
2017 Honorable Mention
254 Pages
Check current price
Fiction - Anthology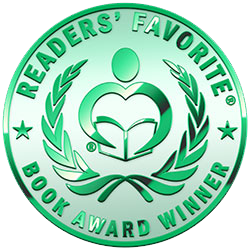 Reviewed by Benjamin Ookami for Readers' Favorite

Whether it is the many years that Roland Allnach has spent working hospital night shifts or just an overly imaginative mind capable of shaping one of a kind horrors, the reason why he has won so many literary awards screams out in every dose of flat out weirdness that can be found in Oddities & Entities 2: Vessels. In the short story Defaeco, a man who goes by the alias of John uses the services of a woman named Eve to, shall we say, go on a journey. For fans of dystopian fiction, the short story Parts with Hearts forces a father and son to make tough decisions for the benefit of the military. Six short stories, one poem, one novelette, and one novella are the pieces of this collection.

This is one journey into the weird I'll never forget. Our bodies are things that we will only escape through death. We die and we leave our vessels. For the characters in some of these stories, escaping their vessels are not that simple and I don't exactly know how to put into words the weirdness of some of the creatures I've read about throughout the course of this book. I've never encountered Allnach's oddities anywhere else. The novella Overlay revolves around two shape shifters, but the oddness and horror of it all comes with Allnach's own unique twists. His originality coupled with his well developed characters and amazing story telling capabilities fuse together to become an unforgettable book in the horror genre.
Dark & Twisty
A Twisted Anthology
Rachel McGrath
2017 Bronze Medal
102 Pages
Check current price
Fiction - Anthology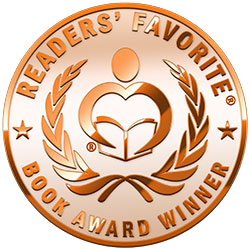 Reviewed by Hilary Hawkes for Readers' Favorite

Rachel McGrath's Dark & Twisty: A Twisted Anthology is a collection of sixteen short stories. Each story relates to the theme chosen for its title - for example, Torment, Obsession, Hunted, Fear, Retribution. The stories deal with relationships, human emotions, and situations people may encounter in life. They all have rather clever surprise twists of an ending, and are not what the reader initially thinks they are about. A murder is about to be committed, a man is about to jump to his death, a plane is about to crash...or is something else really going on?

Rachel McGrath is a good short story teller and her collection makes delightful light reading. I love the brilliant endings in each one. The author builds tension and apprehension at the start of the stories, leaving the reader in expectation of a traumatic conclusion. The stories are then cleverly twisted around into alternative and equally satisfying conclusions. This makes each story in the Dark & Twisty collection wonderfully unpredictable.

My two favorites are Obsession and Malice - both great examples of this author's ability to keep the reader hooked to the very end. I liked the assortment of characters and the chosen themes, and the fact that while the stories are entertaining, many do touch on some of life's more serious situations. The author has written the book to raise funds for a charity she supports: Worldwide Cancer Research. This little book is ideal for that purpose, as well as being a worthy addition to any short story lover's collection.
12 Random Words / 12 Palabras al Azar
A Bilingual Collection
Fabiana Elisa Martinez
2017 Silver Medal
172 Pages
Check current price
Fiction - Anthology
Reviewed by Rachel McGrath for Readers' Favorite

Fabiana Elisa Martinez's 12 Random Words/12 Palabras al Azar: A Bilingual Collection is a wonderful collection of short stories. The author cleverly takes twelve random words and, from this, she builds a story around them. It is the concept of this book that appealed to me initially, but upon finishing the collection, it is the writing that completely drew me in. Every story is built with very strong characters, descriptive surroundings, and a storyline that is unique and appealing. Very quickly, I found comfort and poise in the author's style of writing, the way she brings you into the stories and keeps you turning pages with every twist of the plot. The author also writes all the stories in both English and Spanish so the collection will certainly engage and reach a much broader audience.

What I enjoyed most about 12 Random Words/12 Palabras al Azar: A Bilingual Collection is that it can be read in one sitting, or you can pick it up and read a story, and put it down. The stories each have their own uniqueness, and some I found that I was tagging as a favourite. The complex human emotions and the intrigue of each story will keep readers wanting to turn to the next story, and wanting more. Fabiana Elisa Martinez has a gift for storytelling, and I highly recommend this interesting and unique collection of short stories that are structured in a bilingual format to give this book a unique edge.

The Road Less Taken
A Collection of Unusual Short Stories (Book 1)
Theodore Jerome Cohen
2017 Silver Medal
105 Pages
Check current price
Fiction - Anthology
Reviewed by Joel R. Dennstedt for Readers' Favorite

I had the great privilege to review Theodore Jerome Cohen's Book 2 of The Road Less Taken, and I mentioned there the primary descriptive word for his great skill at short story writing: Gripping. Actually, I may have said: Utterly Gripping. Having the honor then to read Book 1 of this duo, I noticed something quite subtle about Dr. Cohen's skills, which are nothing short of wonderful. The subtlety lies in his ability to create a fascinating story within the folds of what appears to be another mundane story about everyday life, but which turns out to be just as fascinating as the first. Maybe more so, in a very … subtle … way.

Take the second story in The Road Less Taken, for example. Requiem for Solly begins with two elderly people, a husband and his lifetime love and wife, as it turns out, having themselves a normal if surprisingly affectionate chat about his retirement. This leads to a fascinating remembrance about playing the violin to please his father. But what I noticed halfway through this tale was how perfectly Theodore Cohen was telling the story of the husband and the wife, simply through the image of him engaged in reminiscing - including a little banter between the two - with a thoroughly curious and devoted woman egging him on with such genuine interest after all these years. My point is this: the reader becomes just as engaged by the couple's life story as revealed subtly through their smallest words and gestures as one does by the more dramatic story told by the husband. That, my friends, is writing skill in a nutshell.

Time is for Dragonflies and Angels
J.M. Erickson
2017 Gold Medal
242 Pages
Check current price
Fiction - Anthology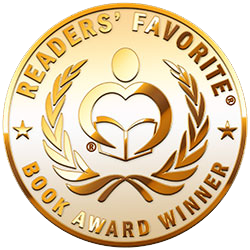 Reviewed by Divine Zape for Readers' Favorite

Time is for Dragonflies and Angels by J.M. Erickson is a beautiful offering for fans of sci-fi and fantasy who are also into short stories and novellas. The collection features powerful themes, including parallel universes, man's struggle to come to grips with his human predicament, racial discrimination, and many more. This collection has a lot to offer readers with diverse tastes. Those who enjoy dystopian themes will feel very comfortable with Rogue Event, featuring the game that many people are familiar with, the struggle for control where a select group wants to control the workings of the lives of others. Read about a widower and an autistic young man in a one-of-a-kind adventure to find meaning in Recount Our Dreams. The Gray is a moving tale that features the mechanics of bias, of racism, and beautifully portrays how a group can elect itself as the judge of others based on what makes them look different. And there is more!

J.M. Erickson shows great mastery in the art of the short story and scores great success when it comes to purposeful writing, for besides the entertainment the stories offer, there are lessons and values that can benefit readers enormously. The writing is beautiful and engaging, and the stories are fast-paced. These stories are well structured to keep the reader's interest constant, exciting and arousing the desire to know what happens next. The characters are well developed and some will linger in the minds of readers for a long time after they have finished reading. Time is for Dragonflies and Angels is a gorgeous collection that I'd gladly recommend to anyone who loves short stories.
SoWest
So Deadly
Sisters in Crime Desert Sleuths Chapter Authors
2016 Finalist
278 Pages
Check current price
Fiction - Anthology
Reviewed by Divine Zape for Readers' Favorite

SoWest: So Deadly is the sixth short story anthology from the Crime Desert Sleuths, a sizzling collection of stories that are a sumptuous treat for fans of crime stories and mystery. In this collection readers are introduced to diversity and the very beauty of the art of the short story. Some of the stories, like The Short Happy Life of Francine M by Katherine Atwell Herbert, are brutally real and executed to a satisfying end. Then there is The Dancer on the Mesa by Mary Ball, which comes across as an exotic treat. Readers get a mix of everything in this collection, from gruesome crimes and stabbings-in-the-back, to intrigue, to biting suspense, and everything in between. Most of the characters are compelling and susceptible to keep the reader interested in the stories. The variations in setting add color to the exciting stories.

SoWest: So Deadly showcases some of the best talent in the short story category. This collection was a treasure for me and it will be very entertaining for any reader who wants a quick, breezy read. I found myself reading a story from the collection while on the bus, going to work, or while waiting between one activity and the next big thing. If you're looking for a gripping story or quick entertainment, then you have many options to choose from with this collection. The writing is impeccable and well-edited. You are immersed in a world with a lot of surprises, well thought out plots, and great conflict. I won't hesitate in recommending this priceless collection. It is enjoyable, exciting, and satisfying.
Back to Forest High
Bob Boone
2016 Honorable Mention
171 Pages
Check current price
Fiction - Anthology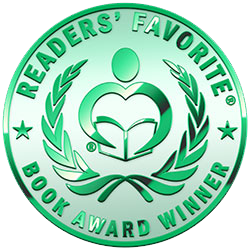 Reviewed by Jessyca Garcia for Readers' Favorite

Back to Forest High by Bob Boone is made up of eleven short stories. All the stories are somehow related to school, whether it takes place in a school, is about a teacher, or about school days long ago. Each story is unique and entertaining.

I enjoyed all the stories in Back to Forest High. However, some of the stories made a stronger impression on me than others. The story "Ruben's Career Move" was one of them. I liked this one because it shows you really never know what someone is thinking. Now I will definitely rethink how I think I see people. The story "Air and Space" reminded me of something my dad always said: "Do as I say, not as I do." Sadly, this story also reminded me of some of the parents of the kids that attend my daughter's school. Parents need to remember to lead by example.

I have to be honest with the story "Isn't that Abbie Hoffman Over There?" I have never heard of Abbie Hoffman before so I had to look him up. So in other words, Boone taught me something. Once a teacher, always a teacher. "The Caddy" was by far my favorite story in this book. The ending left me in shock. In fact, I had to reread the story to make sure I did not miss anything.

These are just a few of the stories in Back to Forest High. The others that I did not mention are also worth reading. Overall, I really liked the stories. It is nice to see things from a teacher's perspective once in a while.
Flight of Destiny
Francis H Powell
2016 Honorable Mention
360 Pages
Check current price
Fiction - Anthology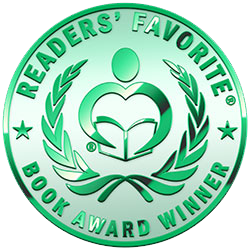 Reviewed by Michelle Stanley for Readers' Favorite

Flight of Destiny is an anthology of short stories by Francis H. Powell. This collection features many characters who find themselves in unforeseen situations that often test their sanity. "Only a mother could love a child like this," and she does display her true affections in Bug-eyes. In Seed, Captain Spender's wife will do anything to have a child. Louisa's indiscretions come to light in Mutant. Little Mite is an attention seeking girl whose pranks leave lasting impressions. See the villagers' reactions when hideous Gomford weds beautiful Clarissa. Mercedes' memories of her late husband will haunt her forever in Black Widow. Bitch is the story of a mobster who cajoles a coward to put his beloved mangy mutt into a dog fight to spite him.

Francis H. Powell has written an exceptional collection of stories bordering on the dark side. Each tale is not only original but pensive too, as the thought that ran through my mind while reading was "Treat others as you would like to be treated." It would be hard to select a specific one to consider my favourite since I found delight in reading all of them. Francis H. Powell's writing is strong, bold, and he does not lack creativity. He is inventive and weaves his stories so well that I looked forward to his endings. These always had great twists that showed a biting sense of humour. Flight of Destiny is an anthology worth having when you need varied stories to give enjoyment while relaxing.
Epic Sloth
Tales of the Long Crawl
Philip Gaber
2016 Bronze Medal
176 Pages
Check current price
Fiction - Anthology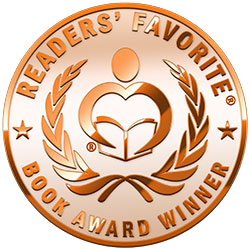 Reviewed by Rich Follett for Readers' Favorite

Philip Gaber is a writer's writer. There is an impossibly effortless quality to his narrative in Epic Sloth: Tales from the Long Crawl which captures his New York City environs and subjects with an HD clarity normally reserved for IMAX theaters. Read one sentence - any sentence - and you will be instantly transported to a Sisyphean world so gritty and utterly real that you can taste the sweat and frustration of its myriad denizens, each trying to eke out survival and meaning in the shadow of vague oblivion. The overall effect is simultaneously mesmerizing and infuriating, with the inevitable result that putting this quirky, nihilistic book down is simply not an option.

Epic Sloth: Tales from the Long Crawl owns a reader in ways that evoke images of car wrecks and rubbernecking. It is a gloriously dystopian vision of a world that exists in spite of itself. Philip Gaber writes to survive against inconceivable odds and, to our perpetual astonishment, endures, even triumphs: from the epilogue of "Crises of Faith": "That's why we have an ego, to remind ourselves that we are not nothing."

Philip Gaber's Epic Sloth: Tales from the Long Crawl is one of the most deliriously compelling collections of vignettes, poems, and quasi flash-fiction snippets of genetically engineered memoir currently available to discerning readers; astonishingly insightful and heartwarmingly acerbic work as wise as it is self-deprecating. We find ourselves cheering for Gaber almost against our will - if the world truly is as he paints it, there is no reason to go on, and yet we must go on because hope arrives anew with every wry, jaded simile. We cannot cheer for ourselves without cheering for Gaber, too, because his courage and candor shame us out of any defensible complacency. Epic Sloth: Tales from the Long Crawl is the literary equivalent of an oxygen bar. Breathe deeply.
Bonds of Love & Blood
Marylee MacDonald
2016 Silver Medal
244 Pages
Check current price
Fiction - Anthology
Reviewed by Tracy A. Fischer for Readers' Favorite

Wow! Just...wow! I just finished reading the absolutely wonderful collection of short stories by author Marylee MacDonald, Bonds of Love & Blood, and I simply cannot get over how fantastic this book was! Anyone who knows me knows that I love short stories in general. Being able to pick up a book and read a complete story as I'm riding the bus to work or sitting in a waiting room for an appointment is simply a delight. But when I started reading Bonds of Love & Blood, I found a completely different experience. I simply could not put this down. I read story after story; once one was done, I simply could not wait to see what author Marylee MacDonald had in store for her readers next.

From the story of a mother and daughter struggling to love an alcoholic husband and father, to the man who feels disfigured by the birthmark on his face but finds, on a trip to Thailand, what just might lead to his happiness, to the story of tough workplace situations, the stories may seem disparate, but are all linked by the common themes of love and loss. Author Marylee MacDonald has done an absolutely masterful job of presenting her readers with short stories so beautifully written that the characters will stay in your mind long after the story, and indeed the book, is done. If that isn't a hallmark of an amazing writer, I don't know what is. Any reader who loves works of short fiction, or just great fiction in general, will love Bonds of Love & Blood. I highly recommend this book, and will certainly be watching carefully for the next work released by author Mary MacDonald. If it's anything like this one, it will absolutely be worth the read!
Contact Author -