Recommend this book:
Vignettes & Postcards
Writings From the Evening Writing Workshop at Shakespeare and Company Bookstore, Paris
Editors: Erin Byrne and Anna Pook
2013 Silver Medal
348 Pages
Check current price
Fiction - Anthology
Reviewed By Jackie O'Neal for Readers' Favorite

"Vignettes & Postcards" edited by Erin Byrne and Anna Pook contains a collection of humorous, lyrical, and philosophical short stories that I found utterly engaging. The editors demonstrate keen literary instincts in anthologizing these fine pieces of short fiction. Anna Pook has led writer's workshops for several years from an upstairs room at the Paris bookstore Shakespeare and Company and Erin Byrne is occasional guest instructor. These stories come out of Erin's workshop, Leaping Into the Void. The stories selected represent the work of the formidable workshop participants. Readers like me who have visited Paris will find themselves filled with nostalgia by the sights and sounds of Paris so imaginatively realized, especially in stories such as Claire Fallou's work. Kate Bujanovic's character, Anna, so full of complexity, seemed to woo me into the story as she reveals her disappointment over love and how she finds solace in a soulful Paris bookshop (redolent of Shakespeare and Company) that appears to be brimming with the life she desperately seeks. I appreciated the finely etched details and the way the author created a vivid setting.

The editors enhanced the text by including original photographs that serve as illustrations for some of the stories and thoughtful epigraphs. All the authors displayed a rare literary sensibility coupled with excellent craft that make the stories worth reading over and over again. Each time I found something fresh and enlightening. Once I started reading the collection of stories by a diverse group of authors, I found it hard to put it down. It is surprising how close the editors appear to be to the project as if it were a labor of love.
Recommend this book:
The Speed of Dark
Clayton Clifford Bye (Editor)
2013 Bronze Medal
336 Pages
Check current price
Fiction - Anthology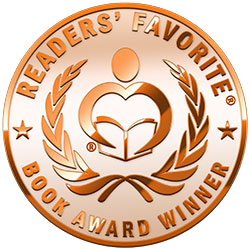 Reviewed By Lee Ashford for Readers' Favorite

"The Speed of Dark" is a horror anthology of short stories written by an assortment of authors, and published by Chase Enterprises Publishing. Editor Clayton Clifford Bye states in his Introduction that "horror" means many things to different people. It can mean an intense feeling of fear or shock or disgust. It can mean terror, dread and fright. He quotes Lovecraft as defining horror as a profound sense of dread. He quotes Stephen King as identifying three levels of "scary": terror, horror, and revulsion. In "The Speed of Dark" the editors were going for a different level of horror: they hand-picked 27 authors to craft "disturbing" horror stories. They succeeded admirably. Don't expect to sleep well after reading this book. Some of these stories will stay with you for a long, long time, continuing to disturb you long after you have read them.

Many of the tales in this collection are superbly written. They also happen to be very disturbing. One can be forgiven for wondering about the mental state of some of these authors. But for a fan of horror, there is much to revel in within the pages of this compilation. I believe that every word used above to describe "horror" represents an emotion you will feel during the course of reading this book. Some of the stories have unexpected endings, which create the horror you will feel. Others start out with disturbing circumstances, and maintain that sensation of uncomfortable dread throughout. The editors at Chase Enterprises Publishing have tapped some brilliantly twisted minds to contribute to their anthology. In their effort to produce "disturbing" horror stories they have succeeded far beyond what I expected, even in spite of the introductory warning. Horror fans take note: "The Speed of Dark" is a book you must add to your library. Now.
Contact Author -