Woman
A Collection of Short Stories
V.P. Evans
2019 Honorable Mention
68 Pages
Check current price
Fiction - Anthology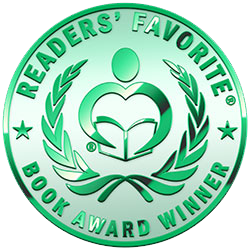 Reviewed by Lorraine Cobcroft for Readers' Favorite

Five stories. Five amazing and enlightening stories about various means of suppression of women. These stories are told in the first person by women who have been forced into marriage as children, raped, or had their bodies mutilated by procedures that are customary in some cultures. Sad stories, beautifully told. The first letter of a relevant quotation at the start of each story spells the word 'woman'. V.P. Evans says he had doubts, "as an unknown writer" about his ability to "slip into the diversity and complexity of a woman's world". He need not have feared. This is an author with an impressive depth of perception and great empathy. He clearly researched his topics thoroughly. His descriptions were original and vivid. Some of the prose was magnificently poetic, and a joy to read over and over, just for the music the words made.

The stunning cover design warns you: this is not light reading. The stories will most likely make you angry. The writing is evocative. The author compels you to walk for a while in the shoes of someone who suffered due to unspeakable wrongs, and you feel the pain. But if you appreciate writers who take you into other worlds and make you truly experience and understand the life challenges faced by others... if you appreciate writers whose writing 'nudges the world a little', driving reflection and possibly - hopefully - motivating some readers, somewhere, to take action to make the world a better place - this is a must-read.

The preface ends with the words: "Millions of voices sunk behind closed doors, far away or next-doors. But still, in a whirl of violation of their rights, every single one of those women shares a common feature: a heart with boundless strength. This book belongs to them." V.P. Evans has given abused women a voice - a voice that can be heard clearly and that speaks right from the depths of their hearts. That's a remarkable feat for a male writer. It's a short read: less than 60 pages. But I'll read it again, and maybe again. And I'll certainly look for more of V.P. Evans' writings. I love his work! This was just magnificent writing, and the professional formatting and cover design more than did it justice.
Duck and Cover
Eleven Short Stories
Rich Elliott
2019 Bronze Medal
167 Pages
Check current price
Fiction - Anthology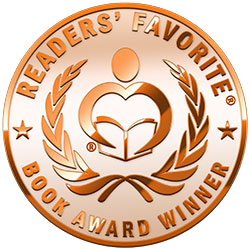 Reviewed by Trudi LoPreto for Readers' Favorite

I just had a delightful trip down Memory Lane as I read the eleven stories of Duck and Cover by Rich Elliott. I did not grow up in the small town of Milford, Illinois, but in the larger and more citified Bronx, New York; this did not in any way detract from any of the enjoyment though. I could relate to so many of the stories and each one brought a smile to my face. I too had a wonderful English teacher who made learning fun and encouraged each of us to do the best we could. While I was a die-hard New York Yankee fan, I could feel the excitement and the desire for that one special White Sox baseball card. And, of course, who could ever forget the first time we heard the Beatles and instantly fell in love with their long hair and new sounds. Curling up under our little wooden desks was always scary but exciting too. There is so much in each of these stories, making them a special time.

Duck and Cover is a lighthearted look at childhood during those wonderful 1950s and '60s that will never come again. Author Rich Elliott is an excellent storyteller with a flair for the good old days. I do not think it will matter where you lived, how you grew up, or even how old or young you are - Duck and Cover is a book about growing from childhood into adulthood; with good, bad, scary, funny, happy and sad events. Readers of all ages should read Duck and Cover.
Bulwark
A Bulwark Anthology
Brit Lunden
2019 Silver Medal
146 Pages
Check current price
Fiction - Anthology
Reviewed by Jack Magnus for Readers' Favorite

Sheriff Clay Finnes wasn't sure what was happening in the normally sleepy community of Bulwark, Georgia. Outside of town, a foul-smelling green lake had appeared seemingly overnight and covered the road near J.B. Stratton's cabin. Travelers in a Ford Fusion had attempted to drive through it, and the car now sat stuck in the green water's deepest area. The husband and his wife were currently sheltering in J.B.'s cabin. He had received a nasty and copiously bleeding head wound, but the sheriff was somewhat more concerned at the appearance of the man's wife. Her face was blanched and contorted by fear. She was able to calm down enough to inform Clay that they were from Atlanta. Then she gazed at a photograph on the mantel and stated that the woman in the picture was the witch who stole her children. J.B. didn't know what to say to that. She had pointed to a picture of his wife, and she had been dead for five years now.

Brit Lunden's dark paranormal fantasy novel, Bulwark: A Bulwark Anthology, is a taut and suspenseful story that combines elements of the horror, fantasy, and fairy tale genres. Lunden's characters are well defined and credible, and the tension that plays out between Clay, his estranged wife, and the sultry and aggressive reporter, Dayna, adds dimension to the underlying story. I loved learning the history behind the mysterious Linden Lane house and the Bavmorda family. Lunden's plot is suitably twisty and dark, and her story is very well told indeed. Bulwark: A Bulwark Anthology is most highly recommended.
Spider Season
Billy Hanson
2019 Gold Medal
293 Pages
Check current price
Fiction - Anthology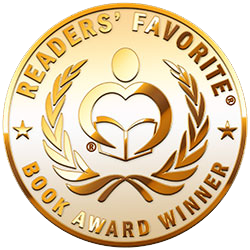 Reviewed by Asher Syed for Readers' Favorite

Spider Season by Billy Hanson is a compilation of short stories and (surprise!) three screenplays. Hanson delivers each piece accompanied by a cover-style illustration and, with the screenplays, a personal note on how they came about. Ten tales of horror in total, all narrated independently and uniquely with strong and authentic voices, spirited along by extraordinarily well-developed characters that flesh out these short stories with a verve that some full-length novels don't capture as well. From the fantasy realm of Nylah's Magic to the board rooms and trains of modern-day Paris in Paris with the Lights Turned Low, Hanson unveils a short story series that is as thrilling as it is engrossing.

Spider Season is absolutely exceptional. I've been on a bit of a short story kick but have mostly avoided the horror genre, thankful, however, that I picked up this collection by Billy Hanson. The first thing that is evident when beginning to read is that Hanson is experienced in the craft of (short) storytelling. Light Sleeper and, especially, The Clearing are excellent heart-leaping points into the compilation, and it only gets even better from there. Foreboding and a heightened blood pressure build at a rapid but skillfully steadied rate, until the moment any number of antagonists—physical, spiritual, psychological, or all three—get their jump in. I feel like Hanson has so perfected his art that, honestly, I'm not certain my health could manage tales that were longer. One can only hold their breath in fear for so long... Highly recommended.
Going Gone
Abraham Lopez
2018 Bronze Medal
201 Pages
Check current price
Fiction - Anthology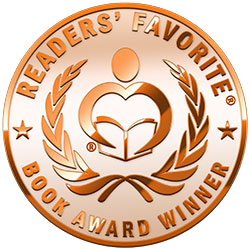 Reviewed by Romuald Dzemo for Readers' Favorite

Going Gone by Abraham Lopez is a unique novel, a single story with deep layers. A tragedy strikes, the assassination of one man in the Middle East, and the lives of different people go spiraling out of control. Readers encounter a CIA agent, the military, and a host of other characters, including seemingly ordinary people, as they struggle to reconnect the dots and get an understanding of events in a world spiraling out of control. But who is behind the assassination? The killing of Saiid will rouse the most powerful and resourceful anti-Western groups in the Persian Gulf region. And who is responsible for this tragedy? Can the retired CIA director, now living with a terminal condition, fathom it out?

Abraham Lopez has a style that is unique and the narrative features very insightful and compelling passages, great political, cultural, and social commentaries that readers will find interesting. The story is intelligently plotted and purpose-driven, showing readers how one reckless act of murder can affect the world and international politics. The author has a great sense of setting and the international setting of this novel comes out brilliantly, with strong cultural and political elements seamlessly woven into the fabric of the tale.

Characters are well handled and readers will enjoy following some of them, each crafted with a solid background and relationships that allow readers to see them in their society and clearly in the story. The theme of terrorism and espionage is well developed alongside murder, which is at the center of the narrative. There are exciting dialogues sprinkled throughout the book and they are so intelligently crafted. One of the insightful moments I have pondered on is: '"How do you catch a jewel thief?" a mentor of his had once asked him. Before he could attempt a guess, the mentor had answered with a smirk, "You hire a better jewel thief."' If you're looking for crime with compelling characters and a twist, then Going Gone will offer a lot of entertainment. Abraham Lopez has a gift for character and plot.

Dolph the Unicorn Killer & Other Stories
Martin Lastrapes
2018 Honorable Mention
290 Pages
Check current price
Fiction - Anthology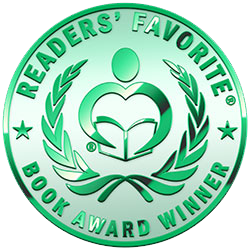 Reviewed by Justine Reyes for Readers' Favorite

It is not often that I stumble upon a book with a title such as Dolph the Unicorn Killer & Other Stories. It isn't often that the covers of such books feature a man built like a bull, holding the freshly severed head of a unicorn in one hand and a sword in the other. It definitely stood out and immediately piqued my curiosity. Because why on earth would anybody kill unicorns? Martin Lastrapes, the author of this comical anthology, will bluntly lay it down for you. Of course, Dolph the Unicorn Killer isn't the only story in this book and, despite being in the title, it is one of the last chapters. Dolph the Unicorn Killer & Other Stories can be interpreted as both a satire and a bit of an homage to Sin City and supernatural fiction anthologies. Yet be warned, there are vampires, profanity, and a whole lot of laughter.

I don't think I've ever read anything like Dolph the Unicorn Killer& Other Stories in this sub genre of science fiction and fantasy, at least nothing as profoundly imaginative. Lastrapes does not let the conventional boundaries of fiction writing tie him down. The development of each story is thoughtful and humorous. The plots are ingenious. Figuratively speaking, Lastrapes is a madman with a pen. His word usage is tastefully vulgar and necessary, and although the violence and profanity may deter some people from reading, they will only end up sorely regretting not taking a glimpse at the whimsical tales within the pages of this book.

Once Upon A Kiss
17 Romantic Faerie Tales (Once Upon Series Book 2)
Jenna Elizabeth Johnson, Anthea Sharp, et al.
2018 Finalist
Kindle Edition
Check current price
Fiction - Anthology
Reviewed by Lit Amri for Readers' Favorite

Authors Jenna Elizabeth Johnson, Anthea Sharp, Alexia Purdy, Yasmine Galenorn, and many more contributed their skills in Once Upon A Kiss: 17 Romantic Faerie Tales (Once Upon Series, Book 2). The anthology starts with The Glass Mountain by Alethea Kontis, a retelling of the Brothers Grimm's Old Rinkrank. This is followed by The Bakers Grimm by Hailey Edwards, a fittingly 'sweet' and funny story about two rival bakery shops which I truly enjoyed. To me, it is more like an original story than a tale inspired by a classic. Kate Danley spins her own version of the classic Greek myth in Galatea and Pygmalion. The title reflects the reverse roles in the story, where Galatea is the sculptor who fell in love with a statue that she had carved.

Cinderella, Beauty and the Beast, Alice in Wonderland, The Little Mermaid, The Frog Prince-there's something for everyone in Once Upon A Kiss. The different spins by different authors let readers see the classic tales from another writer's imaginative perspective. I also enjoyed the author's notes at the end of each chapter. Some restated the tales with unexpected brazen wit-such as Debra Dunbar's Rumpelimpskin-which is also my favorite. On the other hand, certain modernized versions and their plot twists might not be some readers' cup of tea. Still, I find them quite refreshing, and there's a good balance between the originals and the revised versions. Overall, this is an enjoyable read and a solid sequel for the series.
A Stitch in Time
Six Thought-provoking Stories About Time & Reality
Senan Gil Senan
2018 Finalist
206 Pages
Check current price
Fiction - Anthology
Reviewed by Sarah Stuart for Readers' Favorite

A Stitch in Time: Six Thought-provoking Stories About Time & Reality comprises tales of various lengths and styles, but always capturing moments in time that are special to one or more people. Or perhaps not capturing it, for is your "now" mine? The first story, Clocks Slay Time, can be read straight through or in chapter number order, and the story is different; it is a matter of perception. Who knows what mysteries the others hold? Romance, horror, computer manipulation, sci-fi, and an Ireland divided: thought-provoking stories indeed come from the mind of Senan Gil Senan, beautifully and vividly written, but are you ready for a roller coaster ride through a miscellany of emotions? Will you accept the challenge, and end up utterly confused or possibly wiser?

A Stitch in Time: Six Thought-provoking Stories About Time & Reality by Senan Gil Senan captivated me completely. Every story is different in length and subject, but the concept is always the same: time. There is even an element of comedy, for who could resist Cynthia Parkes, a lonely widow who makes sure her home is spotless before she turns on her laptop, just in case anyone is looking? Her worry is the camera! My favourite is Timeless; the description of an eight-year-old boy's experience of an explosion during the Irish troubles in Belfast, and its lasting effects, is a heart-breaker. For me, it encompasses everything Senan Gil Senan has expressed throughout, and he does it in the shortest story of all. A Stitch in Time is a marvellous book from a very talented author.

A Second Less Capable Head and Other Rogue Stories
James Hanna
2018 Gold Medal
259 Pages
Check current price
Fiction - Anthology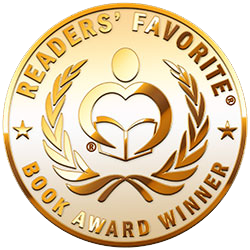 Reviewed by Viga Boland for Readers' Favorite

When you read a review that describes a book as "riveting" and/or "one that you can't put it down", you think of books like thrillers or mystery fiction. You don't think of books like A Second Less Capable Head and Other Rogue Stories by James Hanna. But this is a collection that you will indeed find you can't stop reading because you can't wait to find out what will happen in the end. And the ending in just about every story will surprise you. So come to this collection with an open mind that expects the unexpected, and you will not be disappointed.

That second less capable head in the title belongs, in the first story, to Virgil and it's growing at a rapid rate out of his neck…and the necks of hundreds of others across the US. Virgil wants it cut out, but according to the law, that would be murder. His girlfriend, who thinks the head is cute, names the second head Alf, but as soon as Virgil learns that he can now legally get the head removed and used by someone who needs a better head than they have, he goes for the operation. The only question left for the reader at the end of this story is which head is indeed the less capable! Bizarre? Yes. Humorous? To a degree. The same words might be used to describe the second story, about the tiny and beautiful human Thumbelinas that families can adopt. When you adopt one, as Henry Hokum does at his young daughter's request, weeny Clarissa moves into their living room where she resides in her own fully-equipped doll house. What the reader sees via Henry Hokum through Clarissa is a side of themselves which many men ignore.

What? You'd be forgiven if you think right now that these stories sound ridiculous and ask is there any point to them other than to amuse? You bet there is and that's why you have to read every story in this collection. After the first few unusual stories, which are not supernatural but beyond the natural, we enter the real world that James Hanna has encountered in his years as a probation officer: it's an ugly, often heart-breaking world of criminals, stalkers, schizophrenics, prostitutes and murderers. By the time you finish reading each story, you truly begin to feel like you have suddenly grown a second, more capable head, a head more capable of understanding what makes bad people bad. You will find yourself questioning just how evil is Ryan O'Shaughnessy who has murdered over 40 people: he believes he's doing a good thing for society, ridding it of the real vermin. Oddly enough, you might find yourself inclined to agree with him.

Many of the stories will touch your heart. They go deep, way deeper than simple, sad love stories. Many grab you as no thriller can. Others, like the one about the woman who finds love online with a husband whose farm grows plants beyond imagination, have political and cultural implications. Still others take you across the lonely, dry lands of Australia, or down the alleyways of the Kings Cross section of Sydney, as famous for its prostitutes, trans and gay population as for its delicious Aussie meat pies. This collection will make you sit back as both a reader, and a writer, if you are one, and wonder about the endless limits of a writer's imagination. The world in this collection is often bizarre, but so realistic that it's frightening!
The Road Less Taken
A Collection of Unusual Short Stories (Book 2)
Theodore Jerome Cohen
2017 Finalist
151 Pages
Check current price
Fiction - Anthology
Reviewed by Joel R. Dennstedt for Readers' Favorite

One perfect word quickly comes to mind when trying to distill the effect of Theodore Jerome Cohen's collection of short (truly short) stories in The Road Less Taken. The word is: Gripping. And I do not use that word lightly. I mean, utterly, sometimes devastatingly, gripping. Almost in the literal sense that these narratives – some more like vignettes - reach out to grasp your attention and your mind and threaten to pull your body deep inside their imaginative but all too physical reality. The brief nature of each story works to its advantage, as if one is given a tantalizing but gripping – there's that inevitable adjective again – glimpse into a moment so intense and so fraught with consequence and pregnant with meaning, usually historical, one wants (but also fears) to hang around just to see the future outcome.

In The Road Less Taken, Theodore Jerome Cohen gives fair warning that truth and fiction are woven together closely, too closely for one to pick apart. Although this in large part explains the potency of these momentary glimpses into the past, it is Dr. Cohen's impeccable writing skills that give to them such a ... you know the word by now ... quality. One might be sharing an old friend's revelation of meeting secretly at night, on a ship, with the three allied leaders of WWII where the presumably well-known friend startlingly turns out to offer the sole solution to the travesties caused by German U-boats, or one might be witnessing purely through a diary's late-to-come translation the dissolution of a young girl's mind. The feeling throughout this profound book is one of extremely personal secrets, with major historical importance much too long withheld, suddenly exposed. Reading Dr. Cohen's stories is a heady experience. And utterly, you know, gripping.
Contact Author -