Valley of the Dogs
Dark Stories
James Musgrave
2021 Silver Medal
147 Pages
Check current price
Fiction - Anthology
Reviewed by Joel R. Dennstedt for Readers' Favorite

"This framework of bone protruded against his olive complexion like a demon attempting to escape its elastic cage." This impeccably written simile demonstrates the incredible level of creative intelligence and literary skill one finds in the superb collection of short stories authored by James Musgrave in Valley of the Dogs. Intelligence and skill permeate and inform each story, imbuing all with the kind of refreshing energy and interest necessary to qualify this achievement as a true renovation and celebration of an otherwise (somewhat) moribund genre of fiction. The golden era of short story writing often seems lost in a past made hazy by the high-tech sponsored emasculation of attention spans and the elevation of hyper-short, sparsely limpid flash fiction into a respectable replacement for adulation. Musgrave shows this new emperor is also without clothes. Rejoice.

Valley of the Dogs by James Musgrave does not resurrect those golden days of short story writing, but it certainly reinstates the field's dignity and stature, even while adhering to a more concisely told tale – an understandable concession to the modern mind. What these stories lack in unduly protracted exposition is more than compensated for by their acute perfection of voice and quality of expression. Repetitively, each story reeks of editorial precision and literary skill. They are remarkable, really. Franz Kafka and George Gershwin collaborate on Broadway – with inevitably Kafkaesque results. Insanity explored from the inside makes sanity look crazy. Suicide prevention works both ways. Plots like these, so novel as to seem utterly unique, make Valley of the Dogs a collection to be savored, saved, and saluted.
Backstories
The stand-out most original book of the year
Simon van der Velde
2021 Gold Medal
120 Pages
Check current price
Fiction - Anthology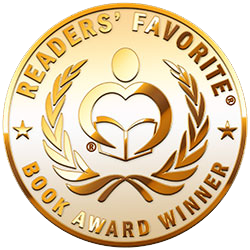 Reviewed by Astrid Iustulin for Readers' Favorite

As much as I consider myself an avid reader, there are still books that can surprise me with something new. Backstories by Simon van der Velde is one of those books. A collection of short stories set in the Sixties and Seventies between the United States and the United Kingdom, Backstories gives us accounts of abuse and violence against members of ethnic or sexual minorities. The stories do not present fictional or unknown characters but real people, although their identities are not revealed. The episodes date back to an era in which these people were not yet famous. It is through reading the stories that we can find clues to identify them. Therefore, it is up to the curious reader to find out who they are. With these intriguing elements, Backstories is a book that deserves to be read.

When a book manages to combine several elements successfully, the result is always amazing. This is the case in Backstories. Simon van der Velde has the ability to combine social issues with the mystery about the identity of the protagonists, something that cannot but fascinate readers. I particularly enjoyed the detective work I had to do, but, of course, the strong point of Backstories is how it deals with social issues. Guessing who is who is useful for keeping readers' attention alive, but is especially valuable for delivering the message of the stories. Backstories is truly a one-of-a-kind book, and I look forward to a new collection by van der Velde with its original and engaging features.
A Dash of Romance
Romantic Encounters: An Anthology (Book 1)
Paullett Golden
2021 Gold Medal
337 Pages
Check current price
Fiction - Anthology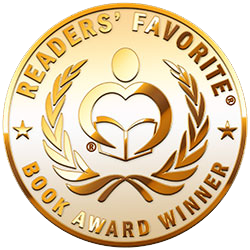 Reviewed by Peggy Jo Wipf for Readers' Favorite

A Dash of Romance draws the reader into the lives of Percival Randall and Abigail Walsley as they attempt to untangle the lie that binds them. This is the first book in the Romantic Encounters series by Paullette Golden. Abby knows better, but she spoke a little lie to get out of a horrible marriage proposal. Only this lie bound her to Percival, unbeknownst to either of them. They hope to get out of this engagement with the least amount of damage to their characters. Percival hopes to win the hand of a lady in high society within the time span his father set for him. Abby wishes to continue her writing and charity work, while a husband would only complicate things. Can they end this without getting too entangled?
 
What I immediately noticed about A Dash of Romance by Paullette Golden is that she is several levels above your average author. Her writing depicts a plot that keeps the reader in suspense about how the characters can free themselves of an engagement without tarnishing their names. The storyline runs smoothly while it throws in flash fiction to show the reader a fictional view of what Abby perceives as a hero. The wit and humor between Abby and Percy is refreshing, causing the reader to laugh with them. I love the story within the story, and the advice column was clever. Overall, Paullette Golden guides her characters through intricate circumstances and mistaken identity. She constructed an engaging romance that holds your attention in their conflict.
Death Do Us Part
J. L. Salter and Charles A. Salter
2020 Finalist
186 Pages
Check current price
Fiction - Anthology
Reviewed by K.C. Finn for Readers' Favorite

Death Do Us Part is a short story collection filled with mystery and suspense, which was penned by author duo J. L. Salter and Charles A. Salter. Comprising ten stories in total, the collection hinges on themes of action, tension and mysteries to be solved, and is accessible for all readers due to some very mild and non-graphic adult references. The stories vary in their individual content, for psychologically mind-bending tales of identity during the Vietnam War through to violent political coups, science-fiction themed rescue missions and bang up to date technological murder mysteries. What results is a highly accomplished collection that was a pleasure to read from start to end.

Author duo J. L. Salter and Charles A. Salter have accomplished a truly striking collection here with not a single dud amongst the ten fantastic tales which are on offer. My particular favorite was That ASMR Girl, a relatively short tale compared to some of the others, but conceptually brilliant and told with a narrative mastery that smacks of the likes of Raymond Carver. There is a talent for getting the humanity out of these characters, even in the short form, so that we as readers become immediately invested in the new people we are introduced to, just before the heat is cranked up on them. Structurally speaking, the stories are well-timed and well-paced to deliver a quality punch with a fully satisfying conclusion as well. Overall, Death Do Us Part is a bold collection of truly original stories, told by a pair of excellent writers.
Shackles and More Gripping Tales
James Hanna
2020 Honorable Mention
190 Pages
Check current price
Fiction - Anthology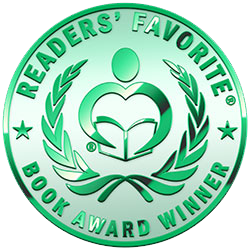 Reviewed by Romuald Dzemo for Readers' Favorite

I learned about James Henna when I first read his hilarious novel, Call Me Pomeroy, and have been on the lookout for anything he writes because of the humor in his writing and the exceptional characters. Shackles and More Gripping Tales is a collection of his short stories and they are some of the finest I have read. Character-driven and infused with the author's signature for humor and tight prose, they present well-developed and gorgeous characters and put them into real-life situations.

James Henna is brilliant when it comes to creating tension. Each story starts with a strong premise, which introduces the tension and it builds up pretty quickly. The reader gets quite a lot in a few paragraphs and it is interesting to notice the seamless blend between the different elements; action that is written into the descriptions of characters, the colorful settings, and the strong plot elements. The humor, of course, is one of the strongest elements of this collection. The sense of desperation and despair opens the book when the protagonist considers her ingratitude: "Weren't the two daughters God gave us enough? He lived almost a year after Doctor Diver diagnosed his brain tumor—wasn't that enough? Why must we set our hearts on things that must be limited? The Lord gives, the Lord takes—we should let it go at that." Shackles and More Gripping Tales is a delectable read, stories that bring laughter and that force the reader to think about the crudity of the human condition. Great characters, gorgeous writing, and unique plot points.
Body Language
Short Stories
Marylee MacDonald
2020 Bronze Medal
Kindle Edition
Check current price
Fiction - Anthology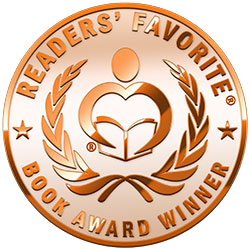 Reviewed by Ruffina Oserio for Readers' Favorite

Body Language: Short Stories by Marylee MacDonald is a collection of satisfying short stories, each leaving the reader feeling as though they have just consumed a well-baked cookie. The stories are gorgeous and depict a wide range of characters as they follow their natural instincts. These are stories to be read with the heart and not the mind. The collection starts with the story of John and Sally. John has fancied Sally since they were young, but circumstances never allowed him to marry her. Both grew up and married. Then suddenly, Sally shows up at John's place and makes an unusual request. The characters and the stories in this collection include a bartender struggling to keep sober, a composer dealing with loss, and many others.

The beauty in these stories is in the language, the humorous descriptions, and the realism that runs through each of them. They are short and loaded with those elements that entice the reader. The narrative voice is strong, absorbing, and the author's handling of points of view is just superb. The humor fills every page, and most often, it is as situational as it is verbal. Like the terrific descriptions such as John capturing the sensation he had when he first saw Sally: "Seeing her all-American good looks, my knees began to cave." It is a feeling that is so akin to our experience of love at first sight that every reader can relate to it. Marylee MacDonald is one of those authors who have mastered the art of the short story and who understand the elements that create excitement when readers pick up such stories. There is a world to explore in those stories, humanity to touch in each of them, and an emotional ride that fills the reader with a rare sense of familiar experience.
The Devil and Dayna Dalton
A Bulwark Anthology (Book 9)
Brit Lunden
2020 Silver Medal
128 Pages
Check current price
Fiction - Anthology
Reviewed by Grant Leishman for Readers' Favorite

The Devil and Dayna Dalton: A Bulwark Anthology (Book 9) is a short novella from the pen of author Brit Lunden. Dayna Dalton is known as what we might colloquially call "trailer trash". She grew up in Bulwark, Georgia and like her mother had gained an unfair (in her case) reputation as the town slut. From an early age, Dayna had designs on the gorgeous Clay Finnes but all through high school, Clay seemed impervious to her charms, placing her fairly and squarely in the "friend zone" or the "sister zone". Unable to achieve her ambitions of a life with Clay, Dayna managed to escape the incestuous small-town atmosphere of Bulwark and attend Georgetown University on a full scholarship where she studied journalism. Just as Dayna's career was beginning to take off, she loyally returned to Bulwark to take care of her mother who suffered a cancer scare. Now a reporter on the local Bulwark newspaper, she is still drawn to Clay Finnes, now the town's sheriff but also now married, with a child. Realizing she can never have Clay, Dayna runs through a coterie of men, never quite finding the love and care she craves, until strange things begin to happen in Bulwark.

I'm not a big fan of novellas, as I like the characters to develop and grow over the length of a novel. However, for The Devil and Dayna Dalton, I'm prepared to make an exception. Author Brit Lunden has given us a complex character in Dayna Dalton who, having run the gamut of the worst in relationships, is ready, willing and able to give herself utterly and totally to the man who steals her heart… and what a man he is! The paranormal feel to the novella coupled with the author's vivid and breathtaking descriptions of the people and the environment of Bulwark was a true bonus to this story. The story flows and, yes, I was a little annoyed when it ended so quickly but Lunden has given me a thirst and desire to read more of her work and indeed more about this fascinating female lead she has created. I loved the way she so accurately portrayed the dynamic between the public and private persona of Dayna Dalton. Written off virtually from the day she was born, Dayna has the spirit and the intelligence to rise above people's perceptions of who she is and, most importantly, not care what people think of her. This is a thoroughly enjoyable read and one I can highly recommend, especially if you love strong, female leads as I do and the paranormal touch doesn't hurt at all.
Scattered Moments in Time
A Collection of Short Stories & More
Samantha A. Cole
2020 Gold Medal
166 Pages
Check current price
Fiction - Anthology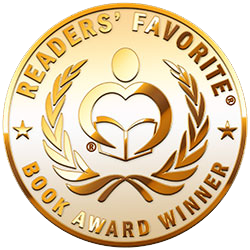 Reviewed by Michael Gardner for Readers' Favorite

Samantha A. Cole is a writer after my own heart. Scattered Moments In Time brings together a collection of short stories and novellas that can only be described as diverse in subject, but all arguably fit within the scope of contemporary fiction. They shift from heart-warming to heartbreaking in a few pages, from uplifting to soulful in the next. The title sums up the collection well as each story gives us a poignant snapshot of different moments in time at different stages of life from many different points of view... young, old, even that of a dog. It's particularly refreshing to read a collection that isn't bound together by a 'theme' other than that the stories are all written by the same author. It gives each story much greater authenticity, a feeling that they're written from the heart rather than written to fit a brief.

Overall, I wouldn't say Scattered Moments In Time has a weak link, which can be the case in collections with such diversity. I suspect every reader will pick their favorite stories though. For me, I particularly enjoyed The Lost Man which gives us a stream of consciousness story with barely any dialogue that is engaging from the first word to the last. Likewise, I Am, the only verse in the collection, proves you don't need a lot of words to tell a powerful story, even in generalized terms. If you haven't read anything by Samantha A. Cole, this collection is the ideal introduction to her scope and style. It's a polished, smooth, and satisfying read.
Illustrated Short Fiction of William H. Coles: 2000-2016
William H. Coles
2019 Gold Medal
410 Pages
Check current price
Fiction - Anthology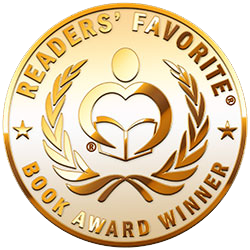 Reviewed by Viga Boland for Readers' Favorite

"Everybody has a story" is a well-worn phrase. But how many of us, as we go about our busy lives, ever stop to think about the home life of that disabled boy carrying out groceries or rounding up the emptied shopping carts around the parking lot? Or what would we find if we could read the mind and heart of that circus side-show attraction, the tiny female dwarf in the cute polka-dot dress? Or how does the trucker, who kindly stops to help a near lifeless girl on the highway, feel when his good Samaritan gesture turns his life upside-down? These are just a handful of many everyday people whose stories would never be told if it wasn't for writers like William H. Coles.

The Illustrated Short Fiction of William H. Coles: 2000-2016 is a magnificent collection of 31 short stories of varying lengths, two graphic novels, and one of his most popular novellas, Sister Carrie. And as we move from one story to another, the lives, hearts and souls of ordinary people like us are told in Coles' straightforward, uncluttered style, where what people say and do to each other is more gripping and unforgettable than the most intricate plots ever written. What's it like to be raised Amish and then dare to fall in love with someone outside the community? What's it like to have to deliver a eulogy for those you can barely tolerate when their families are grieving the loss of their loved one? And who will give a stillborn child, seen as and thought of as a "thing," some kind of burial? Stories such as these will keep us glued to The Illustrated Short Fiction of William H. Coles: 2000-2016.

"Award-winning short stories of characters facing moral decisions that stretch their lives to mirror who they are and what they might become" is how this book has been described on Coles' website, "Story in Literary Fiction." That sums The Illustrated Short Fiction of William H. Coles: 2000-2016 perfectly. As a reader, Coles' collection has reminded me of why and how literary fiction differs from popular fiction. It's a reminder of why, as students in the sixties, we studied writers like Charles Dickens, Gustave Flaubert and Emily Bronte: plot mattered but character mattered more. But on a personal note, as a writer, for me The Illustrated Short Fiction of William H. Coles: 2000-2016 has opened a whole new world of possibilities. I can no longer look at the drunk passed out in a doorway downtown, or listen to the irritated voice of a customer service advisor, or watch a now disfigured young woman with the voice of an angel on America's Got Talent who was one of only two who survived a horrific plane crash without wanting to know their story. Better yet, I am inspired to write such stories one day, and can only hope to do so as beautifully as William H. Coles has written these. I have read many books on how to write, but I've learned much more about writing by reading The Illustrated Short Fiction of William H. Coles: 2000-2016. Thank you, William H. Coles, for your inspiring and motivating stories that have touched this writer/reviewer so deeply.

Crueler and More Unusual
Four More Short Stories of Judicial Horror
Erik Dean
2019 Finalist
348 Pages
Check current price
Fiction - Anthology
Reviewed by Tracy Young for Readers' Favorite

Crueler and More Unusual by Erik Dean is an anthology of stories about the judicial system and how it may develop in the future. Dummy is a chilling tale of how, despite the barrage of information available, there are still people who think it is okay to drink and drive. Robert Holman is such a person and he has consistently offended and chose to ignore the warnings. Many people believe that the punishment should fit the crime. Dummy is a tale of what happens when that belief is adhered to. Early Release is the story of a young man who has been caught up in the justice system but is given the chance to gain his freedom with the Early Release program. His victim's family have a limited amount of time to exact their punishment, but Kelvin receives help from a most unlikely source.

Public Pool is a story about the crime of passion and greed. Business partners who have overcome many obstacles to make their business successful are halted by a final twist in their relationship. This classic tale is cleverly told with a jaw-dropping finale! Broken Justice is a chilling look into what could happen if the courts were dehumanized. All manners of crimes are dealt with by technology, and justice is meted out swiftly and brutally. What happens though when Mother Nature has taken center stage and threatens to disrupt the system? Can justice compete with Nature or will it be found wanting?

I loved this book! Erik Dean is a storyteller of the highest caliber and I was gripped by Crueler and More Unusual. His vision of a judicial system of the future is especially terrifying as it is so plausible. The subject of capital punishment is a contentious one, whatever your beliefs, and the subject is handled perfectly. I cannot wait to check out Erik Dean's other titles and will highly recommend this book to friends. This is a great read and would look amazing on screen! Watch out for those twists; they will leave you open mouthed!
Contact Author -