Recommend this book:
Marie's 9 Lives
Shana Gammon
2013 Silver Medal
84 Pages
Check current price
Fiction - Animals
Reviewed by Mamta Madhavan for Readers' Favorite

"Marie's 9 Lives" is a series of short stories about Marie, the cat. Marie was different from the usual cats. She was forgetful, a glutton and a disaster. Marie was cute and cuddly. The story begins with Marie and her home which is inside a cardboard box lined with a soft flannel in a corner of Mrs. Woodward's kitchen. Her days are spent playing with her brother and receiving kitten baths from her mother. Marie had this uncanny knack of getting into trouble. Whether it was batting at cow tails when Mrs. Woodward milked or smashing flowers in Mrs. Woodward's Iris Garden, Marie's behavior was worsening day by day. The book is a collection of stories about Marie, the cat who finally finds a place of her liking where she would love to spend the rest of her life. The stories deal with the different people she meets in her life, how each one is different from the other and how they influence her.

Every character in the book is etched clearly and they all remain in your mind even after the book is kept down. I think it is a delightful read for any child who is introduced into reading. The language is simple and the stories are short and interesting. Children before they reach the teenage prefer books with illustrations and animals and this book is just that. Marie still carries on with her adventure of going from place to place and meeting new people. Will she ever settle down in a place where she likes or would she be still searching for new places?
Recommend this book:
Becoming Shamus
Elizabeth Curtisse
2013 Gold Medal
371 Pages
Check current price
Fiction - Animals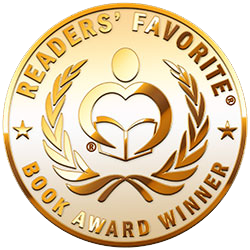 Reviewed by Alice DiNizo for Readers' Favorite

Shamus the black Labrador retriever welcomes new puppy Shelby home from the animal shelter. Shamus has been lonely without Lela, the elderly black dog, who greeted him when he was adopted five years before. Shamus has lived happily with his family. Lela helped Shamus adjust to living with his family and encouraged him to be patient with the family's cat Emi, also rescued from a shelter. Shamus met the neighbor's Irish Setter, Ronan, who became a lifetime friend and Miss Bridgette, a golden retriever mix who lives with a neighborhood family. And over the years, Shamus and Lela formed a close bond as they watch the family live their everyday lives, but Lela began to age before Shamus' eyes.

"Becoming Shamus" by Elizabeth Curtisse is a delightful story about Shamus the black lab and the family he lives with and loves. Shamus, Lela, Emi and Ronan are wonderful animal characters who behave and think/speak as animals would in a family setting. Gwen and Raj fight and make up and live through job changes and a parade of nannies at home while loving their children and their pets. It was fun watching Haley and Logan growing up through Shamus' watchful eyes. Good animal stories bring out the best in readers as they bring on tears of sorrow and joy. "Becoming Shamus" is one of them. It is a story that belongs on reading lists everywhere. If "Marley and Me" is a favorite, then "Becoming Shamus" belongs right next to it.
Contact Author -