Seven Days to Goodbye
A Trina Ryan Novel
Sheri S. Levy
2017 Gold Medal
Kindle Edition
Check current price
Fiction - Animals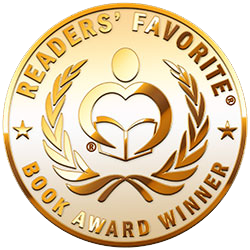 Reviewed by Chris Fischer for Readers' Favorite

In a story that is in turns heartbreaking and heartwarming, Seven Days to Goodbye, the first book in a planned series by debut author Sheri S. Levy, readers will find themselves completely immersed in a book that is hard to put down. Follow protagonist Trina, a wonderful girl, who has gone through the difficult experience of losing her beloved dog. To combat that feeling, she decides to raise service dogs; she'll never have to lose a dog to death again, and she'll get to have new puppies all the time. But when the last week comes before she has to release her first service dog, Sydney, she realizes that her plan is not working the way she envisioned. Trina's best friend, Sarah, has also been going through major changes, and that doesn't make the situation any easier. Will Trina's heart be broken again? You'll need to read the book to find out.

I very much enjoyed Seven Days to Goodbye. Author Sheri S. Levy has done a fantastic job in writing a book with a great deal of appeal, especially for a person who loves dogs and has had a profound relationship with an animal. The author's ability to create characters that her readers will connect with, relate to, and truly care about is exemplary, and certainly a hallmark of a very skilled author. I highly recommend Seven Days to Goodbye to any young adult reader who loves an emotional story or who loves dogs and animals. I am also looking forward to reading more from the very promising author, Sheri S. Levy. I certainly hope that she's hard at work on the second installment of this series as I write!
Taking the Lead
Adventures of a Hollywood Dog Walker, L.A. Lights Book 1
Di Jones
2016 Finalist
360 Pages
Check current price
Fiction - Animals
Reviewed by Rabia Tanveer for Readers' Favorite

Taking The Lead: Adventures of a Hollywood Dog Walker by Di Jones is the novel of every dog lovers dream, especially people like me who love dogs and just can't have them. This novel is an absolute gem. What should I talk about first? The dogs, or the characters, or the chapter names? Oh, the chapter names. Di Jones must be the master of pun and irony. I am officially in love with the way she writes and the only other person I have said this about is J.K Rowling!

The story is about Tessa, a girl with dreams of making it big in Hollywood. But things are not that easy. Times get tough and she is desperate to make ends meet. Her life takes a turn for the better when she gets a job as a dog walker. She finally has a chance to make something out of her life and dreams, and if she plays her cards right, she might even get a hunky man out of it.

Let me start with the dogs; they are full of character. Twinkletoes is awesome. That Great Dane is a dream pet. And all the other dogs mixed with Twinkletoes gives you the right kind of humor and mischief that just makes your heart melt and have you grinning like a fool. I loved, loved, and loved reading this novel and I cannot wait for more from Tessa and her dream of making it big in the Hollywood. I hope I don't have to wait long for a sequel.
The Eleventh Ring
Bartholomew the Adventurer Trilogy, Book 1
Tom Hoffman
2016 Honorable Mention
322 Pages
Check current price
Fiction - Animals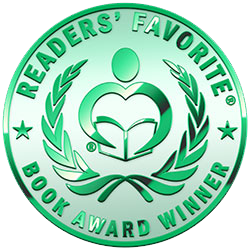 Reviewed by Jack Magnus for Readers' Favorite

The Eleventh Ring: Bartholomew the Adventurer, Book One is an epic fantasy written by Tom Hoffman. Bartholomew Rabbit had a strange dream about a mysterious figure wearing a green cloak. The stranger's paw emitted a blue glow that wrapped around the sleeping rabbit, and he said that Bartholomew spoke with her in his dreams, though he retained no memories of that. And then the figure released a pink cloud that moved towards him and said, "You must find it. It is yours and you must find it." When Bartholomew woke up, he and his servant Parfello searched high and low for that something from his dream. Bartholomew had no idea what he was searching for; there was only that compulsion to search for it. Parfello suggested that Bartholomew travel to the Cavern of Silence, a magical place where answers could be found -- if the questioner was willing for wait for a response. Bartholomew was intrigued by the concept of adventuring to the Cavern and, armed with a sturdy canvas pack, set off on his quest.

Tom Hoffman's epic fantasy, The Eleventh Ring: Bartholomew the Adventurer, Book One, features a most remarkable and introspective rabbit whose journey to the Cavern of Silence is just the beginning of a grand and sometimes terrifying adventure. Hoffman's tale is compelling and thoughtfully plotted. His characters are animals, which I had thought might be a distraction, but they quickly became much more than furry woodland creatures. Along the way, Bartholomew encounters Oliver T. Rabbit, a scientist and inventor, whose gifts with machinery infuse a marvelous steampunk atmosphere to the tale. I had a grand time reading The Eleventh Ring. The visionary questing Bartholomew undertakes brought to mind the classic fantasy tales of George MacDonald, Hope Mirrlees and Lord Dunsany, with more than just a touch of Jules Verne added in. The Eleventh Ring: Bartholomew the Adventurer, Book One is most highly recommended.
Rooster
A Field Trial Fable
Edward Pontacoloni
2016 Bronze Medal
148 Pages
Check current price
Fiction - Animals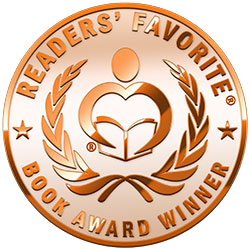 Reviewed by Romuald Dzemo for Readers' Favorite

A story about sporting dogs and bird-dogs in field trials may sound like a tale for kids, but when it is told by a master storyteller like Edward Pontacoloni, it becomes more than interesting. Rooster: A Field Trial Fable by Edward Pontacoloni features a wide collection of compelling characters, all coming together for the national championships. On one hand is the group of Tom, Mike, and Rooster, and on the other is the dare-devil Red Eyes, a dog that can play pretty rough and that won't let anyone get ahead of him. Red Eyes has been trained by rough and unforgiving men like Tall Charlie and Buck Arness, and it can be said "like owner like dog" of this team. With this cast of characters a story unfolds that will become a roller coaster ride of excitement and entertainment for the reader.

Pontacoloni knows how to seduce readers and he does so without warning. The writing is polished and it reads sweetly. The descriptions are terrific, vivid, and captivating. For instance: "Of the pups, the black-eared one fell to Tom to handle, likely because the others felt that the pup held no promise; it was unruly, its tail curved and angled at eleven o'clock, but it was a strong and vigorous dog, full with the desire of a desperately hungry forager. " (p. 6). It will be hard to read Rooster without falling in love with the lyrical style. The author writes beautifully and with confidence. Some of the descriptions are terrific, but even when detailed, it never feels boring. The author's voice comes across in a unique, clear and powerful way.

It takes an intelligent mind to conceive a gripping tale, but it takes genius to make it interesting, and Pontacoloni has got both. His work is hilarious, engaging, and absolutely entertaining, plus the author has got this unique way of saying things that will leave a smile on the faces of readers as they turn the pages. The story is well thought-out and, at every turn, the reader looks forward in anticipation to what happens next. Rooster offers many inspiring and invaluable lessons on friendship and courage.
The Story of Jack
The Pit Bull Who Became a Hero
Pam Daoust
2016 Silver Medal
138 Pages
Check current price
Fiction - Animals
Reviewed by Jack Magnus for Readers' Favorite

The Story of Jack: The Pit Bull Who Became a Hero is a contemporary fiction novel written by Pam Daoust. Jack was getting panicky the last few days he had been in the Animal Shelter. He was there with his mother after they had been found freezing to death out in the street by a little boy and his mother. They couldn't keep the two dogs, but rather than let them die in the cold, brought them to the Shelter. Jack was tiny then and still nursing, so the two were able to stay together until Jack was weaned. His mother had been abused by people, and she was terrified of even the nice ones and deemed unadoptable, so she took the trip Down the Hall that all the animals there dreaded. No one ever came back from Down the Hall, and the last view Jack had of his mom was her trying to get back to him. His own time at the Shelter was quickly running out. No matter how well he behaved or tried to interact with the people who came to find a pet, no one wanted him because they called him a pit bull and a dangerous breed -- that is, until Ally came to the shelter and took him home with her.

Pam Daoust's contemporary fiction novel, The Story of Jack: The Pit Bull Who Became a Hero, is a heartwarming and inspirational tale that casts light on the plight of those dogs whose square or blocky faces cause them to be labelled as pit bulls or dangerous dogs. Daoust's Jack is a compelling narrator who shows the reader what it feels like from his point of view. Jack's life is dedicated to the people he loves, and he finds the concept that he is somehow a bad dog because of his lineage to be quite incomprehensible. The author's story reminded me of recent news headlines where hero dogs have ended up in foster homes or worse due to city ordinances blocking their breeds. I was very impressed with The Story of Jack. It's a beautifully written story that addresses a very important social issue that everyone, whether or not they have an animal companion of their own, needs to be more informed about, and it does so beautifully. The Story of Jack: The Pit Bull Who Became a Hero is highly recommended.
Antiques and Avarice
White Mountains Romantic Mysteries Book 1
Jane Firebaugh
2016 Gold Medal
284 Pages
Check current price
Fiction - Animals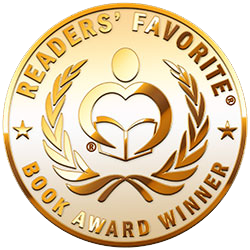 Reviewed by Rosie Malezer for Readers' Favorite

Antiques and Avarice is the first book in the White Mountains Romantic Mysteries series written by Jane Firebaugh. Olivia McKenna searches a second hand store, feeling blessed to be the only customer scouring the shelves for antiques which her customers have requested. At the cash register, Olivia is unable to get the cashier's attention and quickly discovers the store owner, Lewis Ketterer, murdered in the back room. Olivia is listed as a suspect due to the fact that she'd been the one to call 911, was able to point out the murder weapon at the scene, and was in the store at the time of the murder. But the chief investigator, Josh Abrams, knows that something doesn't fit and believes Olivia to be innocent, while wondering why she keeps obsessing over a cat. When he realizes the link between the cat and the dead body before him, his protective instincts kick in. Olivia finds herself thinking about Josh as more than a detective, not realizing that the attraction is mutual. When Olivia becomes the repeated target of a stranger, Josh breaks his own rules and gets personally involved, determined to do whatever it takes to keep Olivia safe at all costs.

Jane Firebaugh pulls out all the stops to deliver the most explosively powerful romance novel I have read in a long time. Amidst all of the crime, suspense and drama, Olivia's love of animals shines through, and when she sees how much of a soft spot Josh has for them too, the dam wall of their attraction shatters, allowing the romance to flow so beautifully. I enjoy stories that feature animals in such a positive atmosphere, and the lengths that a police officer will go to in order to protect the woman that he loves warmed my heart. Antiques and Avarice is a real winner in my book, and I recommend it to readers who enjoy a whole lot of animal antics, police drama, murder-mystery, and action entwined in an epic romance which sizzles with every turn of the page.
A Dewdrop Away
C.A. Allen
2015 Finalist
312 Pages
Check current price
Fiction - Animals
Reviewed by K.C. Finn for Readers' Favorite

A Dewdrop Away is a woodland fantasy novel by C.A. Allen which is suitable for all ages. Following in the great tradition of classics like Watership Down and The Wind In The Willows, Allen's novel centres primarily on a society of squirrels living on the island of Arborand. Its main characters are spread across various locations in this lavish woodland world, which is also filled with strange prophecies, wicked overlords and dictators, legends and, of course, magic. Their initial stories of oppression, fear and anger towards their society begin to intermingle as the novel progresses, culminating in a joining of forces against some of the most evil creatures to ever be put on the page.

Well written and well thought out in terms of plot, A Dewdrop Away constantly struck me as 'Lord of the Rings with squirrels' whilst I was reading it. There is something truly epic and fantastical about the journey that Rupert, Mae and Theo take, but also a great realism to the political and social problems which they face. I was particularly impressed with the tension and occasional moments of horror that C.A. Allen was able to create without resorting to gratuitous description on the page, thereby enabling all types of readers to enjoy the novel. I think it is possible that readers may take one look at this story and brush it off as a children's novel, but believe me, there's a lot more than meets the eye to this in-depth look at oppression, freedom and destiny. An excellent read.
An Animal Life
A Chance to Cut Series, Book 2
Howard Nelson Krum
2015 Bronze Medal
310 Pages
Check current price
Fiction - Animals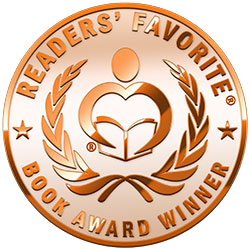 Reviewed by Cheryl E. Rodriguez for Readers' Favorite

An Animal Life: A Chance to Cut by Howard Krum is an animal lover's dream book. Mike London is a true romantic and sincere animal lover. In his final year of veterinary school, Mike struggles through the day to day grind required for graduation. Being a Senior has its advantages, like doing countless shifts at the school's emergency service (ES), guiding first year students, rescuing aquatic wildlife in the midst of a terrible winter storm, and facing off the faculty in the annual hockey game. After making a critical mistake, Mike finds himself crumbling under the pressure and scrutiny of a relentless faculty doctor – "Special K." Special K's infamous words: "a chance to cut is a chance to heal" simultaneously motivate and haunt Mike. With the help of his crew of friends and some crucial "resourcin," Mike overcomes some devastating odds. Regaining his confidence, Mike London finds his "place" as a soon-to-be veterinarian.

Howard Krum and his co-authors log the antics and the responsibilities of veterinarian school students in An Animal Life: A Chance to Cut. The narrative is written in three parts, chronicling a day to day timeline. However, at the beginning of each part, the author uses the flashback technique, revealing vital information regarding the main character's childhood. These flashes into the past are critical in the overall understanding of the protagonist. The characters are driven, resourceful and passionate. Making them whimsical and overtly eccentric, Krum gives many of them witty and hilarious nicknames, revealing tremendous insight into their personalities. The narrative is intelligently written, using vet school terminology. But, it is much more than alphabet soup dialogues. It is full of comic relief offsetting critical events, which takes the reader from tears to laughter. At times the descriptions are delightful and poetically beautiful. Through all of the fun and heartache, ups and downs of vet school, one theme flows carefully throughout: Love is the answer to the brokenness inside.
Ralph Ribbit's Wacky Week Off
Louise T. Constantinople
2015 Silver Medal
178 Pages
Check current price
Fiction - Animals
Reviewed by Isabelle Reding for Readers' Favorite

Ralph Ribbit's Wacky Week Off by Louise T. Constantinople starts out with Ralph, the main character, learning that his job will be on hold for a while. Because of this, Ralph Ribbit has the week off! Assuming he'll be able to relax for the week, he is taken aback when he realizes that will just not be the case. His wife, Ramona, becomes sick with the flu, and as a kind gesture Ralph steps in and takes over her duties while he has time off. Throughout the week, things are hectic and busy, as most families' lives are. Ralph runs into a series of issues: his son Reggie ordering too many pizzas for dinner, being surprised with career night by his son, his kids bringing the wrong bags for lunch to school, burning the soup he was making for Ramona, accidentally covering the deck with black paint, and more! In addition, at the end of the week is his daughter Roxie's birthday, which they are preparing for all the while. Overall, Ralph's week is filled with quite a few surprises, so much so it quite literally knocked him out!

I give this story five stars for many reasons, but first and foremost, for the impeccable grammar. It was exceptionally easy to read and I wasn't stopping to mentally fix anything grammatically, which is usually what happens! The second thing I loved was the great message it had for a kid's book. I also really appreciated the illustrations; they were incredibly cute and I honestly wish there were more, even though I know it's meant for older kids. That said, the way the writer writes paints a picture by itself; whenever a new character was introduced, she seemed to paint them like an expert. The final way I was impressed by the book was apparent to me very early in reading it — there is some pretty genius wordplay, which I thought really spiced up the overall story.

The only two complaints I have about this book are pretty minimal: I was expecting Ralph's week off to be huge adventures at every turn, but for the most part the issues weren't exceptionally big. In addition, the family members forgive each other after five seconds of being mad, and it almost never works like that. However, I believe this fantastic book deserves a fantastic rating, five out of five stars. Well done, Ms. Constantinople, I can't wait to see what you come up with next!
Henry and Tom
Michael Atkins
2015 Gold Medal
182 Pages
Check current price
Fiction - Animals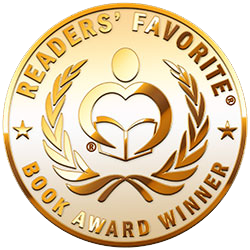 Reviewed by Jack Magnus for Readers' Favorite

Henry and Tom is an action and adventure novel written by Michael Atkins. A San Diego native, Tom Campbell grew up loving the ocean and sailing, and he dreamed of becoming an oceanographer like Jacques Cousteau. He studied marine biology in college but soon found that the Cousteau Foundation wasn't hiring. He realized he'd need a different route to make marine science and exploration his life. He worked his way up from an entry-level job at the Scripps Institute of Oceanography to being their Director of Public Relations. On his usual morning run on the sandy shores of Pacific Beach, Tom saw a young sperm whale calf stranded on the sand. His tail was torn, and the circling Great White sharks in the water explained the young whale's actions. Tom waited with the 18-foot-long youngster and spoke to him while the Cetacean experts were on their way. The whale seemed to click in response to what Tom said, and Tom decided that the whale needed a name, so he called him Henry. Henry was distressed when help arrived and Tom was leaving, so Tom stayed until the exhausted whale was safely in the water hours later.

I just finished reading Henry and Tom, Michael Atkin's action and adventure novel, and my mind is still visiting the waves and the sandy shores of Pacific Beach in San Diego. I love the area and spend as much time as I can in the water, so this book was of particular interest to me. I sat down and was spellbound by what I read. Tom and Henry is beautifully written and filled with powerful and moving images of the great whales, the Pacific Ocean and the marvels to be found therein. Tom's story is also grand and inspirational as the man rediscovers the dreams he had put on hold for far too long and sets out on his great adventure. Reading Henry and Tom was an exhilarating and profound experience for me, and I am so very impressed by the story Michael Atkins brought to life. Henry and Tom is the best thing I've read in an awfully long time, and it's most highly recommended.
Contact Author -