Sea of Crises
Marty Steere
2012 Finalist
Kindle Edition
Check current price
Fiction - Adventure
Reviewed by Anne Boling for Readers' Favorite

Our story begins with action and suspense. Nate Cartwright receives a mysterious phone call from Peter, his brother. Peter thought he was being followed and that it had something to do with his project. The project was connected to Apollo 18 whose commander was their father, Bob Cartwright. It was obvious someone did not want anyone to dig deeper into the Apollo disaster. What did all of this have to do with the subcommittee on strategic forces? What really happened to the Apollo 18 crew? Why did Commander Bob Cartwright utter the words "That shouldn't be there?" How can a person not get caught up in this book? I have always been fascinated with the space program. In reality Mission Apollo 18 was canceled but what if it really did take place? What if the mission landed on the moon but the crew was never heard from again? What if there was a cover up?

Author Marty Steere is brilliant! His plot is plausible, the characters are realistic, and the writing is superb. My intention is not to give away too much of the plot in my summary. I want the readers to pick up their own copy of this book. Once they begin reading, like me, they will not want to put this book down. I was not familiar with Marty Steere and had no idea what to expect from his book. He impressed me. Steere manages to keep the characters fresh and the suspense building, leading to a crescendo ending.
Kaiser Brightman 082314
Michael Springer
2012 Silver Medal
168 Pages
Check current price
Fiction - Adventure
Reviewed by Anne Boling for Readers' Favorite

The setting for "Kaiser Brightman 082314" by Michael Springer is New Bonn, Minnesota in 1944. German prisoners were detained across the river at Muskrat Island. They worked in the local cannery that was short of labor. Three twelve year old boys spent the summer watching the camp. At first it was a game to Frank and Jack. They pretended they were Marine Raiders and plotted how to do a reconnaissance of the German Camp. Soon another young man joined them. Skeeter was their age in years but older in other ways. He hated the Germans and plotted to kill them. The three young men found a matchbook cover with Kaiser Brightman 082314 written on it, intercepted strange radio messages and witnessed a murder.

While there is a definite air of mystery in this book, it is so much more. Kaiser Brightman 082314 is a coming of age book, three boys maturing over the summer, working together to solve a mystery. Skeeter is a troubled youth who tends to bully others especially Jack. This tale draws the youths together who form an incredible bond. Jack and Frank come to understand Skeeter in a manner that no one else had ever cared enough to do. I was vaguely reminded of the movie "Stand By Me."

Springer's plot and characters are believable. I was so caught up in this tale that I actually did a search to see if New Bonn, MN, really existed. I also started researching whether German prisoners were detained in Kentucky. I found out that two assisted my grandfather in law on his farm. Springer has created a tale that transported me to the past, made me think and made me curious. This book is appropriate for a wide range of age from 10 year olds on up. The style is easy to read. I could easily see this used in a class as a low reader/high interest book. Well done Mr. Springer!
Duckegg
& Persons of Interest
NovaMelia
2012 Bronze Medal
330 Pages
Check current price
Fiction - Adventure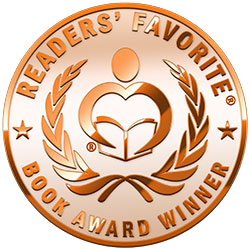 Reviewed by Karen Pirnot for Readers' Favorite

Nova Melia has created a fascinating cast of characters in her adventure novel entitled "Duckegg". The lead character is a confused teen who lacks direction and role models. He, his younger brother Billy, and sister Lucy live in poverty in a small New England town, which also appears to lack motivation and direction.

The plot thickens when a local school teacher begins to suspect foul play when a local company is suspected of cruelty to animals during research experimentation. As the plot develops, there is considerable conflict between good and evil, bullies and the bullied, and the intellectual and the not-so-smart citizens of the town.

Primarily, the story concerns a coming of age theme in which young Duckegg begins to think beyond the confines of his own mind to a broader social interest. He develops a friendship with the protester teacher and he learns far more about life itself than he ever expected to gain from his hit-and-miss educational experience.

The characters are fascinating and the reader will find ample opportunity to identify and sympathize with more than one of the well-developed personalities. This is a good read for anyone wanting to challenge defined personality boundaries.
The Boy From Granite Falls
Brenda Ballard
2011 Silver Medal
48 Pages
Check current price
Fiction - Adventure
Reviewed by Joy Hannabass for Readers' Favorite

Throughout his teenage years, Native American Fred was one of those guys who was always playing pranks on his friends and classmates. In their little town of Granite Falls, everyone knew everyone else and of course their business, too. Jobs were in the logging industry, silver mining or farming so there was not a lot of money, yet they seemed to make it just fine. Join the author as she tells of the adventures that have been passed down through the years about her ancestor, Fred Ballard.

"The Boy From Granite Falls" is a heartwarming flashback of the life of Fred Ballard and an insight into the life of family living in the mountains. This book has a wonderful, well written plot with adventure and humor that keeps your interest until the very end. The characters were fun and enjoyable. You will enjoy the trip back to life in the 1930's. I recommend this book to anyone wanting a nice light humorous read.
If I Should Die
Tom Edwards
2011 Honorable Mention
284 Pages
Check current price
Fiction - Adventure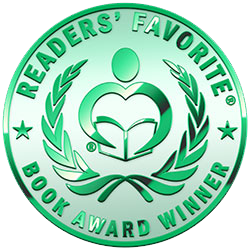 Reviewed by Paul Johnson for Readers' Favorite

If I Should Die is the story of war torn Africa when nations were determined to throw off the last vestiges of colonial rule for self-determination. It is a story of violence set against the breathtaking beauty of the fictitious nation of Nyanga. Students of history will know the real country and remember the terrible misery imposed on its population when savagery and extreme viciousness was so often inflicted upon scores of peaceful farmers and farm workers.

This is not a story just about blacks against whites, since both were killed with equal cruelty. It is more of resistance to change on one side, and the righting of past wrongs on the other. This is a story of a war men fight, knowing in the end they cannot win, but they fight anyway, because it's their job.

As the fight unfolds, it becomes personal for two combatants, the best each side has to offer, and even more so when Sergeant Wilson is severely wounded and taken away for interrogation. Desperate efforts to rescue the Sergeant are made, as a band of comrades attempt from one side, and his fiancé tries another way. But, will they be successful?

Set in a time of terrible strife, the author has put together a very thorough, but intense look at Africa and its struggles. The characterization is first rate as both sides are shown as history reports them to have been. The plot is set as a work of fiction, but the author has indicated it is partially based on a true story. I have no reason to doubt this. Some readers may find the graphic violence and excessive brutality to be excessive; however, as history tells, that was the way it really happened. Very nicely done.
Red Smoke Rising
Rick Anthony
2011 Gold Medal
200 Pages
Check current price
Fiction - Adventure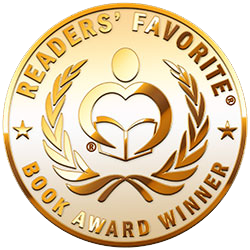 Reviewed by Anne Boiling for Readers' Favorite

Red Smoke Rising is an action packed science fiction adventure. Rick Anthony has created a world filled with violence, trolls, zombies, ogres, dragons, shape shifters, enhanced humans and power hungry leaders. Many years ago the Myrmidon Empire invaded Muoro, Frimuor and Wild Lands to control Ku, a drug that allows the user great powers. The citizens of the occupied lands were enslaved and tortured.

An Underground movement is preparing to fight back. They have stolen the drug, learned how to use it and are training for battle. Most shape shifters have a Master, Mia is the exception. Mia is her own master, she can transform into a tiger, horse and eventually another very special beast. She is a young woman with compassion, intelligence and resilience. Along with Kale, Sheri, and Grere, she fights for her freedom and for her life.

Red Smoke Rising begins with an action packed theme that immediately captured my attention. I literally could not put this book down and read all 320 pages in one day. The plot is intense. The characters are wonderfully written. Mia is the lead character which I've already described. She played well with Kale. I could picture Kale in my mind. His strength of character was incredible. I have to mention Mir. She was very dislikable. She took pleasure in torture, pain and blood. Adon showed a bit of redemption toward the end. Rick Anthony is a master at characterization. He even fully developed the secondary characters. He skillfully used words to create a tapestry upon which the scenes played out. My one criticism and it is minor, is the cover. I do not think it fit well with this book. It is too suggestive. This book needs a cover that screams power, battle, shape shifter, etc. But a suggestively posed and dressed woman could give the reader the wrong idea. In no way does it fit with the plot. Red Smoke Rising is science fiction at its finest. Rick Anthony is now at the top of my list of new authors to watch.
Contact Author -