White Slave
A Novel
Wayne Gilbertson
2017 Honorable Mention
224 Pages
Check current price
Fiction - Adventure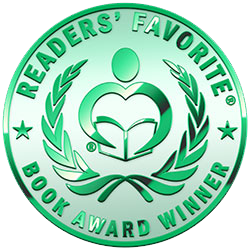 Reviewed by Sefina Hawke for Readers' Favorite

White Slave (A Novel) by Wayne Gilbertson is an action adventure story that would appeal to a diverse audience of mature young adults and adults who enjoy action stories that take place in Africa and who do not mind the topic of the sex slave trade. In East Africa, law enforcement has become very focused on protecting wild animals from the threat that poachers pose towards their decreasing numbers. Yet, this focus has left young women with less protection and the poachers have moved to take advantage of this oversight through kidnapping and selling beautiful young Caucasian women. Eli Walking Bear is an ex-bounty hunter who is hired by the family of one of the kidnapped young women to find her and bring her home. Is Eli Walking Bear able to do the job or will he fall off the wagon and leave a young woman a victim of the sex trade?

White Slave by Wayne Gilbertson has a cover that hints at the topic of sexual slavery without being perverse. I was initially concerned that I would find the sex trade aspect of the book to be too off putting to truly allow me to enjoy the story. That was not the case here. Wayne Gilbertson managed to show aspects of the sex trade without focusing too much on the graphic sexual aspects of it. I really liked how this book did not just have a male protagonist; instead, Jena and Zuleika end up working with Eli Walking Bear. I enjoyed the inclusion of the female characters as it showed that not all women are victims and not all victims have to stay victims. Overall, I truly enjoyed this book as there was not a single dull moment and the story line moved at a fast pace.



Once-Other
Lawrence M. Nysschens
2017 Finalist
714 Pages
Check current price
Fiction - Adventure
Reviewed by Arya Fomonyuy for Readers' Favorite

Once-Other by Lawrence M. Nysschens is a compelling blend of fantasy and sci-fi with a lot of symbolism, a story that vividly depicts the author's creativity and ingenuity, from the quirky names of places and characters, to the unique voice, to the plot and setting. Set against the backdrop of a barren desert, the story features Once-Other, a citizen of Here-Born and a soldier, a man who is relentlessly tortured in many ways by his ex-wife. Besides the physical torments he must endure, he suffers the loss of the one thing he loves the most. He must look deeper inside himself to find the skills required to free himself and his people, but he must first overcome his fear.

I loved the concept behind this story, the symbolism, the powerful themes that come across neatly through the writing — freedom, love, personal growth, the power of the mind and romance. The writing is excellent and the author composes his sentences in a way that forces the reader to keep on reading. The pacing felt slow at the beginning, but increased fairly quickly. Once-Other is a multifaceted character that many readers can connect with. The conflict is built around his relationship with his ex-wife, which could be read in a very symbolic light. Lawrence M. Nysschens paints an interesting setting with great descriptive prose. For anyone who has been through a desert, this book comes with the many lessons that it communicates, and one of the things I loved about the desert in this book is that it isn't a place of death, but of growth, of self-discovery. This is a story with relevant lessons and a lot of entertainment for readers.

Good Money Gone
Richard Kilborn,Mario Acevedo
2016 Honorable Mention
240 Pages
Check current price
Fiction - Adventure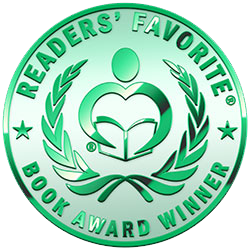 Reviewed by Anne-Marie Reynolds for Readers' Favorite

Good Money Gone by Richard Kilborn and Mario Acevedo is an adventurous tale of greed and loss. Steven Mackay wants to start a new life, a life of easy money and fast ambitions. He heads to Panama where he is drawn into working for an investment fund – a fund that he is about to find out isn't quite what it seems. With money pouring into his account in a seemingly never-ending flow, Mackay is happy that he has made the right choice. Until it all goes wrong. Suddenly he discovers that he is a very small fish in a vast Ponzi scheme, a conspiracy that has far-reaching effects for everyone involved, especially the clients. For Mackay, the race is on. He has to save his own skin as well as that of his clients before the whole thing comes tumbling to the ground, crushed by greed and investigations into the scheme. It doesn't take him long to realize that what he thought was a good thing was, in actual fact, nothing more than Good Money Gone.

Good Money Gone by Richard Kilborn and Mario Acevedo is a romping good read. It has everything you could possibly want in a great read – action, greed, sex, money, and fun. This is a very cleverly written story, with a fantastic plot line and characters that were clearly written to suit the story. The development of both the characters and the story is good, leaving you in no doubt as to what is happening and who is doing what to whom. The book takes readers on a tour of the shady world of finance, of how innocent people are drawn in and conned of their hard earned money. It is an eye-opener, a story that has more than an ounce of truth to it, and has been well researched. It would make a great film and I guarantee that anyone who picks this book up will not put it down until the last page is turned.
Four Ways to Pharaoh Khufu
Alexander Marmer
2016 Honorable Mention
384 Pages
Check current price
Fiction - Adventure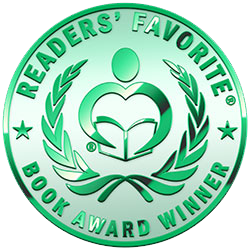 Reviewed by Tracy Slowiak for Readers' Favorite

In a fantastic new book by debut author Alexander Marmer, Four Ways to Pharaoh Khufu is a tale that readers will find exciting, adventurous and an absolute page turner! Follow the story of Michael Doyle and a group of explorers intent on uncovering the secrets of the Great Pyramid of Giza, secrets that have been held for more than 4500 years. A terrible tragedy occurs that seems to connect to the Great Pyramid, and the explorers are chased by the descendants of a group of elite warriors, determined to keep the secrets of the pyramid just that - secret. Will one of the biggest secrets in all of human history finally be revealed? You'll have to read the book to find out.

I so enjoyed Four Ways to Pharaoh Khufu. Author Alexander Marmer has done an absolutely fantastic job in creating a story that is a real roller coaster and will have his readers obsessively turning the pages from the very first words. He has created characters that his readers will enjoy and connect with, and his ability to describe surroundings will make one think that they have simply slipped through the pages and into Egypt alongside the characters. If those traits aren't the hallmark of a great author, I'm not sure what is. Any reader who enjoys a mystery, an adventurous and thrilling story, or just a great work of fiction in general would love Four Ways to Pharaoh Khufu. I highly recommend this book, and look forward to reading more from the very talented and highly promising new author, Alexander Marmer, in the near future!
Fast Track To Glory
Tomasz Chrusciel
2016 Finalist
372 Pages
Check current price
Fiction - Adventure
Reviewed by Marta Tandori for Readers' Favorite

Fast Track to Glory by Tomasz Chrusciel is a tautly woven thriller somewhat reminiscent of Dan Brown's The Da Vinci Code. Very few people have the privilege of being called upon to offer their professional expertise and when Nina Monte, Professor of History of Religions at the Department of Historical and Geographic Sciences and the Ancient World at the University of Padua, is called upon to do so by the Ministry, she feels hard-pressed to refuse. Nina is tasked with a top secret mission; verifying the authenticity of an ancient artifact currently located inside an old sunken galley lying at the bottom of Lake Garda. Sweetening the Ministry's request is the promise of a large 'gift' to her university as well as a personal reward to her. Heading up the underwater recovery of the artifact is Lammert van der Venn, a wealthy collector and his crew. However, once Nina arrives at Lake Garda and before she even meets van der Venn, she runs into a distraught local hotelier, Alessandro Pini, who wants a meeting with the wealthy collector in order to question him regarding the death of his chef and beloved friend. Apparently, van der Venn had been the last man to see his chef alive. Before Nina or Alessandro fully understand what has happened, they are both on the run, leaving Italy behind as they head for India, relentlessly pursued by a ruthless madman who will stop at nothing until he gets what he wants.

Substitute Brown's suave symbologist, Robert Langdon, with Chrusciel's gutsy Nina Monte, and you've got a fully-formed protagonist who can kick ass with the best of her male counterparts. Like Langdon, Monte knows her stuff and isn't the type to roll over in the face of adversity – and the adversity comes fast and furious. Monte's brain is tempered nicely at the beginning by her vulnerability that arises from her seeming inability to find the perfect mate. Hotelier Alessandro Pini provides a good foil for the more dedicated and mature Monte. He is a little brash, a little immature, but in some respects has more self-confidence than the more reticent Nina - yet there's no denying the chemistry between the two which is important as the story progresses. And what a story it is! There's history, religion, plenty of action, and rich descriptions of foreign places which keep the readers' imaginations fertile and their interests engaged throughout.

While Chrusciel's prose is taut and succinct, there's a bounty of adjectives which lend themselves to heightening an already top-notch story worthy of an Indiana Jones adventure. Exotic sights, sounds and smells are described in sufficient detail such that they're almost tangible, transporting readers to a special place where each new page heightens both the expectation and the odyssey. Whether you buy into the artifact or the meaning behind it is immaterial. Fast Track to Glory is a fast track to the afterglow that is sure to come from such a great read!
The Prodigal Son
The Graham Saga Book 3
Anna Belfrage
2016 Bronze Medal
Kindle Edition
Check current price
Fiction - Adventure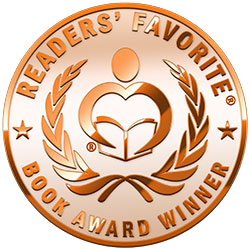 Reviewed by C.J. Anaya for Readers' Favorite

The Prodigal Son by Anna Belfrage is an intense and highly satisfying addition to The Graham Saga, and one that I was able to follow easily despite the fact that it had been some time since I'd read the previous installments. Belfrage does a commendable job of capturing the religious and political strife felt among the Scots due to persecution of the Presbyterian Sects and any members of that particular faith who continued to aid the ministers or failed to denounce their beliefs. She takes this historical turmoil and infuses it into Matthew and Alex's story in a way that had me crying, laughing, and essentially thanking my lucky stars that I hadn't been born in that era of history. Yet at the same time I couldn't help but feel incredibly proud of Matthew's fierce determination to hold to his beliefs while protecting his family and children in the process.

The author presented a truly compelling conflict for Matthew in the form of his loyalty to his faith and his loyalty to his family. His continued persistence in helping outlawed men of his church such as Sandy Peden caused quite a bit of persecution to fall upon him and his loved ones while taking a toll on his marriage. This conflict brought out the very best and the very worst in both him and Alex, and as a result I got to know them even better than I had before, causing me to marvel once again at the complex and truly amazing characters Belfrage has created. His counterpart, Alex, is also no stranger to conflict, but the issue for her is her loyalty to her family while attempting to support her husband in a faith she doesn't share and, based on her upbringing, can't quite come to terms with. The choice between faith and family is easy for her, but her love for her husband adds to the conflict.

The obstacles and problems pummel them one right after the other, and I'm reminded of an old lesson my creative writing instructor used to teach: "Beat up your characters, make them work for what they want, make it so dire, so desperate, and so dangerous that your audience holds its breath throughout the entire story, praying for the end result to be one resounding triumph." I can safely say that Anna Belfrage managed to do just that. I highly recommend this book and this entire series to all fans of historical sagas. It will make you value and appreciate the sacrifices and struggles so many of our ancestors experienced in pursuit of a land where freedom of religion might be realized.
Escape from Netherworld
David Kuklis
2016 Bronze Medal
320 Pages
Check current price
Fiction - Adventure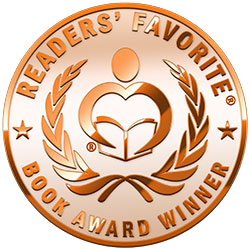 Reviewed by K.C. Finn for Readers' Favorite

Escape from Netherworld is an epic fantasy work by author David Kuklis. The action centers on seven friends who enjoy a Dungeons and Dragons style role play game. Leading the pack are brothers Joe and Dave, who set off in full costume to conduct their latest game in a cave, where Dave has a romantic surprise in store for his best girl Kerri after the game. But the end of the game never arrives, as strange and supernatural circumstances transform the seven players, hurtling them into the very world they have always imagined entering. Here they become the characters for real and encounter all the wonders and dangers of epic fantasy game play for themselves.

Fans of RPG table games are sure to be sucked into the vivid description, technical details and plentiful in-references of Escape from Netherworld. There's more than a hint of autobiographical influence from author David Kuklis who has clearly based plenty of the action on his own experiences, but I particularly enjoyed his balance of action, romance, humour and rather high-concept fantasy as the novel rolled along. It is also interesting to see the inner workings of the minds of RPG fans, in this case how the characters are actually tempted to stay in the fantasy realm rather than return to real life. Overall, I'd say that young adult and college age readers are sure to enjoy the twists and turns of the story, and older fans of D&D and similar games will likewise find Escape from Netherworld a compelling read.
Revenge and Retribution
The Graham Saga Book 6
Anna Belfrage
2016 Silver Medal
390 Pages
Check current price
Fiction - Adventure
Reviewed by Romuald Dzemo for Readers' Favorite

Revenge and Retribution by Anna Belfrage is the sixth book in The Graham Saga, a cleverly executed story of Alexandra Lind and her husband in her journey back to a turbulent period in history. Back in 1684, Alex and her husband are hemmed in with life-threatening challenges from all sides. She is accused of witchcraft and the worst form of punishment may await her; she loses her son to an unforgiving adversary; and Philip Burley, an arch enemy of hers desires nothing but to lay his cruel hands on her. With the support of Graham, her 17th century Scottish husband, she manages to overcome unimaginable and life-threatening moments of trial, but will she survive the next blow? This is a tale of loss, intense suffering, love and redemption, but it is also a story about settling scores.

A story well embellished with historical elements and a creative imagination, Revenge and Retribution will be a sweet delight for fans of a variety of genres. The plot is cleverly knitted together, the conflict multilayered and intense, the action furiously fast, leaving readers to follow their heroes with throbbing hearts. Belfrage has the uncanny gift of seamlessly weaving together so much information into one little book and still keeping it focused and highly entertaining. The author has a gift of plot and characterization, gorgeous writing that is as poetic as it is expressive, and it is interesting to see how she combines her prose with the rare gift of plot-driven dialogue to lead the pace in this spellbinding work. The characters are so compelling and well-sculpted that they will leave no reader indifferent.
Impact
Fuzed Trilogy Volume 1
David E Stevens
2016 Gold Medal
379 Pages
Check current price
Fiction - Adventure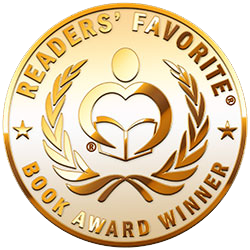 Reviewed by Chris Fischer for Readers' Favorite

In a highly unique and interesting novel by debut author David E. Stevens, Impact, the first volume of the Fuzed Trilogy, readers will be treated to an entertaining and thought provoking read. Follow the story of our protagonist, Josh, as he contemplates his new life. He was given a second chance at life after he was fatally injured in a horrific accident. Brought back from death with a mission to save the world, Josh's life will never be the same. Everyone he knew and loved believes he is dead; he has a new look and identity, and oh, yes, he has two years how to figure out how to save the world from impending disaster. Will Josh be successful? You'll need to read the book to find out!

I very much enjoyed Impact. Author David E. Stevens obviously has an inventive mind, and this shines forth in this book. He's done a fantastic job in writing an exciting and surprising story line, as well as characters that his readers will certainly connect with and care about. Impact will grab readers from the very first page, and will keep them reading obsessively until the very end, it is just that good. Any reader that loves a book with action, adventure, mystery, a work of science fiction, or just a great read that will make them think "what if?" should definitely read Impact. I highly recommend this book, and will be keeping my eye out for the next installments of this very promising series by author David E. Stevens.
Louisiana Man
Lloyd Antypowich
2015 Finalist
184 Pages
Check current price
Fiction - Adventure
Reviewed by Jack Magnus for Readers' Favorite

Louisiana Man is a historical western novel written by Lloyd Antypowich. Tom Menzer left his family's farm in Louisiana when he was nineteen years old. He wanted to be a cowboy and decided to head to Texas, a part of the country known for cowboys and large ranches. His skills with horses soon attracted the attention of the boss at the Bar X Ranch. His name was Ross O'Riley, and he quickly became attached to the young man and treated him as a son. Ross helped Tom set up his first homestead, with the aid of Mex and Patchy, Tom's friends who also worked at the Bar X. Tom learned about Indians and the stresses between them and the encroaching settlers from Ross. Ross counseled that respect would go a long way with the tribes, and Tom took that wisdom to heart and would rely upon it his whole life. Tom ended up leaving Texas after a wealthy rancher's sons assaulted Tom, Mex and Patchy, leaving one son wounded and the other dead. Jones, the aggrieved father, would be hounding Tom wherever he went in his quest for vengeance.

Lloyd Antypowich's historical western novel, Louisiana Man, brings the west to life with a focus on the impact of the western expansion on the American Indian tribes and their way of life. Tom Menzer's life and successes are intimately wound up with the Indians he encounters, and his diplomatic skills and caring nature make him a credible and attractive character. I especially enjoyed Tom's work with the wild horses he finds and works with in the open lands. The author sets his story in a succession of locations, which gave me a grand perspective to compare and contrast life in Texas, North Dakota and Alberta during the latter part of the nineteenth century. His coverage of the plight of the American Indian is comprehensive and compassionately related. Louisiana Man is a rich and evocative work whose main character is resilient, resourceful and kind. It's highly recommended.
Contact Author -