Realm
Alexandrea Weis
2019 Honorable Mention
399 Pages
Check current price
Fiction - Adventure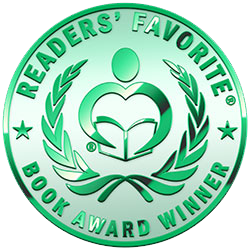 Reviewed by Faridah Nassozi for Readers' Favorite

In Realm by Alexandrea Weis, Roxana's world is turned upside-down overnight when the king chooses her to be his wife, plucking her from her father's doting arms into a world where she would never be fully accepted as fit to be the king's wife. Eventually, Roxana and the king cement their places in each other's hearts but even this will be tested as the king fulfills his obligations to other royal families. They will be betrayed, tried, and suffer great losses but as long as they still have each other, everything will be all right. However, what will she do when tragedy strikes again, leaving her with a future king to protect in a world where she cannot trust anyone?

Realm by Alexandrea Weis is, by far, one of the most memorable historical novels I have ever read and Roxana's story will stay with me for a very long time. It combines romance, drama, war, and an unforgettable pivotal character to bring to life a tale unlike any other. I especially loved how well-rounded and balanced Roxana's character is. She is strong and yet vulnerable, and she is wiser than most but does not have all the answers and still has many lessons to learn. She feels truly human and very easily relatable even though her story is set in a different place and time. Realm is a very emotionally charged story with several moments that will either have you in awe, make you smile, fill you with empathy or have you in tears. Have some tissues with you; you will need it.
The Lost Ones
Nothing is How it Seems
Carl Lakeland
2019 Bronze Medal
194 Pages
Check current price
Fiction - Adventure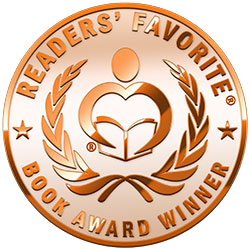 Reviewed by K.C. Finn for Readers' Favorite

The Lost Ones is a work of thriller fiction penned by author Carl Lakeland. Taking adventure fiction into a thrilling supernatural new setting, dystopia looms on planet Earth after the devastation of the Fall Wars. Richard Gabriel is our hero, a man stranded with his family on the USS John Steinbeck and desperate to escape the South Pole before they all freeze to death in the darkness. Richard's plan is to head for Australia, but the post-war world he discovers reveals a terrifying new future for humanity. It's a race to survive as these lost souls struggle to find safety and hope in the future.

I thoroughly enjoyed every page of this excellent adventure novel. Author Carl Lakeland combines believable heroics with supernatural flair and a stylish dystopian world worthy of any Mad Max or Hunger Games fan's attention. The style is very much for adult readers, though not extreme in its graphics, and the world in which Richard and his family try to survive is realistically grim. The full gamut of human emotion runs through the novel with well paced peaks and troughs that lull readers one moment, then shock them again the next. Like the heroes themselves, you'll hardly have a moment to breathe before the next terror is upon you, which makes for an excellent, exciting page turner from beginning to end. Overall, I would certainly recommend The Lost Ones to all dystopian thriller fans, as well as those who love disaster fiction and action novels with heartfelt characters.
Heir of Ra
Maciek Sasinowski
2019 Silver Medal
310 Pages
Check current price
Fiction - Adventure
Reviewed by Jack Magnus for Readers' Favorite

Heir of Ra is a young adult action and adventure/historical fantasy novel written by Maciek Sasinowski. Alyssa was enjoying a moderately challenging climb in Peru and was at 358 meters of elevation when she got the call she had been waiting for. Her dad's appeal to the Egyptian Council of Antiquities had finally, and surprisingly, been granted. Alyssa immediately began figuring out how she could leave the Peruvian dig site and most efficiently get to Egypt when her dad blindsided her with the news that they were only giving him one day to search the site. He knew it was disappointing, but he wanted Alyssa to stay in Peru and continue supervising the site there. But he failed to reckon with the determination of his sixteen-year-old daughter. Even being high up on a cliff face wouldn't deter her from getting to Egypt and going in with him.

Maciek Sasinowski's historical fantasy/science fiction novel for young adults, Heir of Ra, is a fast-paced and enthralling book that incorporates elements of time travel as Alyssa fights to unravel the mystery of the illness that has left her father at death's door. Sasinowski's plot is a marvelous one that recreates Egyptian mythology and refashions it in a thought-provoking and ingenious manner. I loved the high-tech elements of this story, and found the characters to be credible and well-defined, particularly Alyssa, who is a resourceful, strong and independent young woman. This well-written and engaging story is geared toward a young adult audience, but anyone who enjoys archaeological quest novels will have a grand time reading it as well. Heir of Ra is most highly recommended.
Amie Cut for Life
Lucinda E Clarke
2019 Gold Medal
336 Pages
Check current price
Fiction - Adventure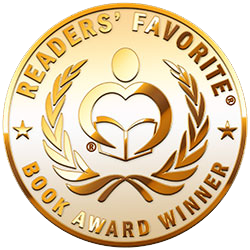 Reviewed by Sarah Stuart for Readers' Favorite

In Amie: Cut for Life by Lucinda E Clarke, Amie is a trained-to-kill spy working undercover for the British Government, but not willingly. The first dramatic scene shows that; her parents spot their "tragically dead" daughter by chance. Amie has orders for a mission to look, listen, and report back, with the bonus that her lover, Simon, is to join her and a group of aid workers in Gaborone. No problem, right? The aid workers act suspiciously, Simon fails to arrive, her communication system with London is sabotaged, and Amie is assaulted and locked in an isolated hut. She is released by four young girls who desperately need her help to avoid tribal mutilation, and to escape sex-traffickers. Can Amie trust charismatic Frenchman, Jean-Pierre Maurin, who claims they are "on the same side"? Will Amie survive?

Amie: Cut for Life is a fast-paced thriller that shows the reader the real Africa, its dangers from the heat, fire, floods, and the wildlife, and its breath-taking beauty. The story held me captivated, and misled me time after time from the first page to the last. The characters are well-drawn, and I loved Maisie, Winnie and Fazia, and especially Linda, the gutsy East End kid. More importantly, Lucinda E Clarke's Amie: Cut for Life is a shocking revelation of the mutilation inflicted on female African children, a tribal practice designed to benefit men. Worse, it is going on in Britain today: one illegal operation an hour. Does it happen in America? Underground, almost certainly. Read this book for them, and talk about it.

Billy Gogan, American
A Novel
Roger Higgins
2018 Finalist
416 Pages
Check current price
Fiction - Adventure
Reviewed by Asher Syed for Readers' Favorite

Billy Gogan, American by Roger Higgins is the fictional tale of a young man's transition from a life in Ireland to his settlement in the United States. It begins with Gogan's Irish backstory at the onset of the country's potato famine, where Billy is prompted to leave under multifarious circumstances. The passage is brutal but he survives (whereas his companion Father O'Muirhily does not) with the friendship of Maire and Fiona. All three make it to New York but only Billy emerges unscathed in New York's Five Points, where Maire and Fiona have seemingly vanished into thin, polluted air. A search ensues and continues as Billy settles in, learns the ropes, finds love, and grows as he crosses paths with some of the Five Points' and Higgins' most fascinating, duplicitous characters. Maire and Fiona resurface, but the brutality of mid-19th century New York and the seemingly omniscient "man in black" continue to haunt Billy and those he loves at nearly every turn.

Billy Gogan, American is a truly ambitious undertaking by Roger Higgins. At times reading as closely to a memoir as it does to a work of fiction, Higgins brings a cast of characters and settings to life with an authenticity that is every history lover's dream. The undertaking could not have been easy, with dialogue that is accented with the same purity imparted in Higgins' detailed scenes. Billy's story is layered and interesting even when the writing (on occasion, but it's rare) lapses into substance over style. This is not a light read but it most certainly is a worthy one, and I'm comfortable recommending it to those who love a good adventure with a deserving protagonist, as well as to readers who get excited over meticulous detail and classic storytelling.
Remedy (The Forgotten Legacies Series Book 3)
K.J. Simmill
2018 Honorable Mention
533 Pages
Check current price
Fiction - Adventure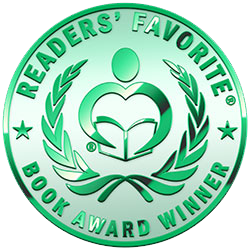 Reviewed by Romuald Dzemo for Readers' Favorite

Remedy is the third book in The Forgotten Legacies Series by K.J. Simmill, an epic tale that plunges the reader into a world of magic with hints of mythology. This is a story that follows the quest of an adventurer into the sealed and forgotten realm, into The Depths of Acheron. But he can't get what he wants from this world without giving to the banished what they claim to be rightfully theirs. The reader is introduced to a cast of powerful characters, a world on the brink of perdition, and one who wants to manipulate the powers that be to make the future his own.

I loved the level of conflict in this novel and its originality. The author creates worlds that are in conflict with each other and concepts that will excite the minds of readers. As one reads on, there is that tingling feeling that something huge could happen at any moment, and a lot of things do happen, dramatic and breathtaking. The conflict is monumental and it drives the plot, making it move forward from unexpected angles. It takes a lot of skill to write about an imaginary setting and make it feel like some place readers are familiar with, and K.J. Simmill seems to have this skill. The writing is beautiful, punctuated by compelling dialogues, streams of consciousness that explore the internal conflict in characters, and vivid descriptions of the setting, scenes, and characters. Remedy is an entertaining story with a spell that will continue to haunt readers after they are done reading.

There is Always a Tomorrow
The Graham Saga Book 9
Anna Belfrage
2018 Bronze Medal
365 Pages
Check current price
Fiction - Adventure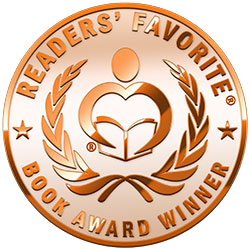 Reviewed by Grant Leishman for Readers' Favorite

Alex Graham may have ended up in 17th century Maryland by a quirk of time, but she has made her home there with her husband Matthew, their ten children and innumerable grandchildren. There is Always a Tomorrow by Anna Belfrage is the ninth book in The Graham Saga, which follows Alex after her journey back through time and her life in the 1600s. The Grahams farm an area in Maryland, which was once a Catholic stronghold, but has now been taken over by the puritanical Presbyterians who are rabidly anti Papist. Against this backdrop we also travel to England, where two of the Graham children are living and being looked after by Matthew's brother. We also follow Samuel, another Graham child who has been adopted by the local Indian tribe. The Grahams close friend, a Catholic priest, Carlos Munoz, has been betrayed to the authorities by one of their own sons and the hunt is on to catch and deal with the one-legged priest.

Although There is Always a Tomorrow is the ninth book in this series, there is no need to have read the earlier books to enjoy this one. It stands alone as a self-contained story. I found Anna Belfrage's characters to be well created and to each have a respective place within the story. My only problem was the sheer number of characters, with the children, grandchildren and sundry relatives often making me pause and ask, "Now who is that?" Without being an expert on the period under writing, I felt the setting was authentic and the research done by the author comprehensive in understanding the locale, the feeling of the population and the general ambiance of 17th century Colonial America. I haven't read any of Belfrage's work before, but this was easy to read and exciting enough to keep me fully engaged throughout. I have little doubt I will read more of this author in the future.

The Secret of the Lost Pharaoh
Matthew Connor Adventure series Book 2
Carolyn Arnold
2018 Bronze Medal
324 Pages
Check current price
Fiction - Adventure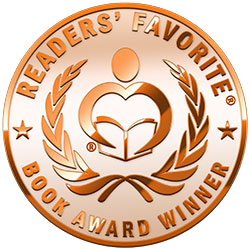 Reviewed by Eeva Lancaster for Readers' Favorite

In Carolyn Arnold's The Secret of the Lost Pharaoh, Matthew Connor is once again called upon to unearth a legend. A map possibly pointing the way to the mythical Emerald Tablets is discovered by a colleague in Egypt, along with the tomb of an unknown pharaoh, and Matthew is being invited to the dig site. He has been fascinated with the Emerald Tablets for years, and the opportunity is too good to resist. He convinces his friends, Cal and Robyn, to leave their current commitments and go with him on another adventure. The archaeologists are aware of the danger in case the Emerald Tablets are found. Soon enough, they find themselves in sticky situations, not knowing who to trust. With the promise of ultimate knowledge and unspeakable wealth, everyone wants to get their hands on the tablets. It's just a matter of who's going to find it first. Matthew is determined to be that person. But first, they must survive.

This is one of the most entertaining archaeological thrillers I've had the pleasure of reading. Right from the start, it gripped me and forced me to turn the pages as the author laid out the plot. I love ancient legends and Egyptology, and these are some of the things that prompted me to read this book. I'm glad I did. For four days I looked forward to the end of the day so I could go back and join the characters as they uncovered one clue after another, bringing them closer to the identity of the pharaoh and the Emerald Tablets. The background given on the various Egyptian legends and customs mentioned in the book satisfied the geek in me. The author made it real in my mind and strengthened my resolve to visit this country one day and see the historical sites myself. The Secret of the Lost Pharaoh is a polished, well-written, stand-alone novel that Indiana Jones fans will love. Carolyn Arnold has written a real page-turner, rich in history without being overly detailed, with a smattering of romance and suspense that will engage the reader from start to finish. The ending was bittersweet. Now, I'm off to read more of Matthew Connnor's adventures. I'm glad to give this book 5 well-deserved stars.
Under the Approaching Dark
Anna Belfrage
2018 Silver Medal
432 Pages
Check current price
Fiction - Adventure
Reviewed by Divine Zape for Readers' Favorite

Under the Approaching Dark by Anna Belfrage is a spellbinding fiction story with powerful historical references, set in the turbulent England of the 1300s. The death of Hugh Despenser and the rise to power of King Edward III could have made Adam de Guirande hopeful that the country would soon gain stability. He couldn't be more wrong! The young king has no experience and is manipulated by Queen Isabella, his mother, and her lover, Roger Mortimer. A darkness hovers over the land; there is a lot of intrigue, stabbings in the back, and imminent upheaval. It is in this context that the author explores the role of an unlikely hero, a man who has to balance his loyalties to serve his king, his wife, and his country.

I got hooked on Anna Belfrage's writing when I read the first book in the King's Greatest Enemy series, In the Shadow of the Storm, which features Adam de Guirande and explores the themes of rebellion and loyalty. In the third entry in the series, the author raises the stakes and explores the depths of the protagonist's pain on new and refreshing levels. I enjoyed the excellent prose and the diction which reflects the culture and language of the time. The intrigue, the powerful conflict — both internal and external — as well as the quick pace of the plot and the depth of character development are aspects of the story that readers will adore. Under the Approaching Dark is for readers who love historical novels that are laced with intrigue and conflict, with compelling characters and a sophisticated plot. Anna Belfrage never disappoints.

Amie and The Child of Africa
Lucinda E Clarke
2018 Gold Medal
304 Pages
Check current price
Fiction - Adventure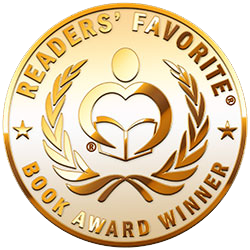 Reviewed by Eric Smith for Readers' Favorite

Amie and The Child of Africa by Lucinda E Clarke is an adventure story set in the heart of Africa. This is the second book in the Amie series. Amie had just gotten married and was living comfortably near London when her husband, Jonathon, announced the news that his work was moving them to Africa. Amie was just settling into the new ways of Togodo when civil war broke out, further complicating the way of life in Africa. With politics and the war ongoing all around her, Amie sets off to find the child she was fostering before war erupted. But she's up against a terrorist organization that has ties to many different nations. Amie doesn't know whom she can trust. She faces many dangers, from the African wildlife to men of different political affiliations who would kill her in a heartbeat if she messed up their political plans.

I enjoyed the historical content within Amie and The Child of Africa. The setting is very well researched and Lucinda E Clarke obviously knows this area well. Her knowledge makes this a very enjoyable and fascinating read. I learned a lot about this culture and I was fascinated by the explanations Clarke had for things I had never even stopped to consider. The setting was beautifully described and really made this a wonderful read. I also enjoyed the politics and the danger that surrounded this area and Amie's quest. I liked that heightened level of danger and felt it made the adventure part of the story that much more exciting.
Contact Author -