Dark Mind
Jennifer Chase
2012 Bronze Medal
Kindle Edition
Check current price
Fiction - Action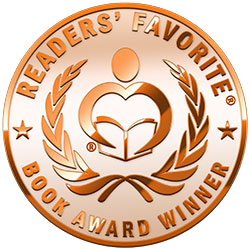 Reviewed By Rita Vetsch for Readers' Favorite

"Dark Mind", an Emily Stone Novel is a mystery-thriller story written by Jennifer Chase. Emily Stone and Rick Lopez are police detectives madly in love and on vacation in Hawaii when they stumble upon a sex ring operation and learn that Cassie Thompson, a 9 year old girl, has been abducted and is being held by her grizzly captors. Emily and Rick must use their intuition and keen detective skills to locate Cassie and save her before she becomes enslaved in a child sex ring. In Kauai, a ritualistic murderer, Keo, abducts young women and drugs them to begin his sadistic sacrifice to the gods. The thrill of the chase keeps him focused with an increasing hunger for his next kill. With a monster stalking the island, and the body count rising, Emily and Rick cut their vacation short and turn their attention to hunt serial killers, pedophiles and child abductors.

Jennifer Chase does not disappoint in this remarkable mystery murder novel. The plot is well thought out and the chapters flow nicely from one subject to the next. The descriptive words and the use of imagery immerses the reader directly into the story among serial killers and evil perpetrators. The tension build-up blew me away as I could not put down this novel because I was so entwined in the mystery and suspense. I felt as if I was right by Emily and Rick's sides as they put the puzzle pieces together in tracking down a sadistic serial killer. This book had me on the edge of my seat in fear and contains many twists and turns that I had not seen coming. I absolutely love a great mystery murder novel and could easily see this novel turned into a television series or motion picture movie. I highly recommend this book for all avid mystery readers and am greatly looking forward to the next novel written by Jennifer Chase.
Duckegg
& Persons of Interest
NovaMelia
2011 Bronze Medal
Kindle Edition
Check current price
Fiction - Action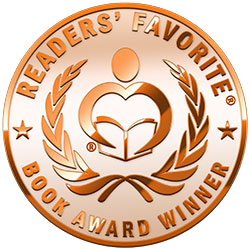 Reviewed By Karen Pirnot for Readers' Favorite

Nova Melia has created a fascinating cast of characters in her adventure novel entitled "Duckegg". The lead character is a confused teen who lacks direction and role models. He, his younger brother Billy, and sister Lucy live in poverty in a small New England town, which also appears to lack motivation and direction.

The plot thickens when a local school teacher begins to suspect foul play when a local company is suspected of cruelty to animals during research experimentation. As the plot develops, there is considerable conflict between good and evil, bullies and the bullied, and the intellectual and the not-so-smart citizens of the town.

Primarily, the story concerns a coming of age theme in which young Duckegg begins to think beyond the confines of his own mind to a broader social interest. He develops a friendship with the protester teacher and he learns far more about life itself than he ever expected to gain from his hit-and-miss educational experience.

The characters are fascinating and the reader will find ample opportunity to identify and sympathize with more than one of the well-developed personalities. This is a good read for anyone wanting to challenge defined personality boundaries.
No Greater Freedom
Tom Edwards
2011 Silver Medal
Kindle Edition
Check current price
Fiction - Action
Reviewed By Brenda Ballard for Readers' Favorite

No Greater Freedom is a page turning thriller set in Africa. From South Africa to Kenya, unscrupulous characters involved in gun running and animal poaching are intertwined and cross paths with the good guys who are investigating their goings on via land and water. Add unexpected romance to the pot, and you have drama and suspense. The author draws the reader into each plot line and incorporates the plight of the African dealing with government corruption, their hopes and dreams, the lows that people will stoop to in the name of money and power, and the highs of being in love.

Tom Edwards is a very talented wordsmith. No Greater Freedom is captivating; you will not be able to put it down as there is just no stopping point until the last word on the last page. Mr. Edwards writes of the lengths people go to for money and power, the sacrifices they will make in the name of love and the people of a land that has a history of war and famine. This story is believable and easy to fall into. The description of the landscapes, the scenes and characters are so vivid and real that the reader will find themselves easily able to visualize each page's words right down to the clink of a beer glass being set upon the ship's bar or the thud of the body as it finds its final fate...
Local Tribes
Thomas Hansen Hickenbottom
2011 Gold Medal
Kindle Edition
Check current price
Fiction - Action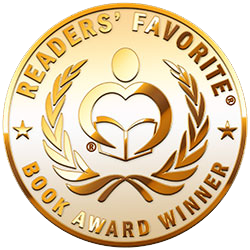 Reviewed By Dr. Karen Hutchins Pirnot for Readers' Favorite

Local Tribes by Thomas Hansen Hichenbottom has a surfer on the cover, and this might discourage some potential readers from opening the cover. That would be a mistake. As the story begins, Santa Cruz native, Marco D'Giorgio, finds himself graduated from high school without any direction and somewhat lost because of the recent death of his father. His parents had a poor marriage, and Marco's mother took to alcohol to assuage her restless feelings. As if that were not enough, Marco then receives a draft notice. It is 1966 and the Viet Nam war is unpopular and a source of negative feelings in the community at large. Marco's father was a Navy veteran, and although Marco values the contributions of his father and other such veterans, he has fears of mutilation and death which are incomprehensible to someone his age.

Marco has just split with his girlfriend, someone who would generally be in a position to offer comfort and support. He turns to his buddy Jeremy and other surfer friends who feel unappreciated by the traditional "jocks" in the area. While there to help Marco emotionally, the friends can do little to assist Marco with his dilemma concerning the draft. He has already missed his draft physical, and now the Feds are after him. Marco is helped by his Uncle Joe and a mysterious person who brings him food and comforting messages while he attempts to hide from the Feds. When Jeremy and Marco then find themselves alone and afraid, they are both confronted with their worst fears.

This is a hard-hitting, often bitter and wild coming-of-age book in which a confused, angry and tortured youth must make decisions and bear the consequences of those decisions. At first, I found myself being angry at Marco's immaturity and indecision, and then, because of the lovely scripting and character development by the author, I found myself relating to the Marco character and wanting to help facilitate his growth to adulthood. This is seemingly a story about a surfer, and yet, it is far more than that. In the end, it is a story about chance, circumstance, emotional development and having to answer to the realities of life.
Lebensborn
Jo Ann Bender
2011 Gold Medal
Kindle Edition
Check current price
Fiction - Action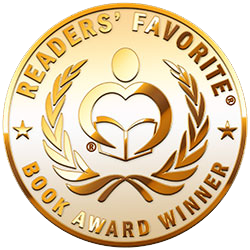 Reviewed By Samantha F. for Readers' Favorite

This book was really two parts of the same whole: first, the Nazi occupation of a small French village; second, the program where high ranking German men procreate and the facility in which "fit" women give birth to the "master race." This book largely follows the life of a young French girl, a resistance fighter who winds up carrying the child of the German soldier who occupies her village and her home. The story is amazing, unique, and well told. The perspectives are fresh and multiple. I was inspired to read more about lesser-known German WW2 programs.

I have many good things to say about this book; in fact, I have nothing negative to say. I would recommend this book to others and have already loaned it out. There was enough drama, fear, realism, fact, and humanity to make this a book that you HAD to finish and couldn't put down. And if you are at all interested in WW2 or history, this is a fun and interesting read. It is very well researched and thoroughly enjoyable.

The conclusion was also a nice wrap up of events and life stories, all characters that we had known and wondered about. It was sad, but fitting; the memorial was touching and did make this reader tear up.
The Sylvan Horn
Book One of The Sylvan Chord
Robert Redinger
2010 Gold Medal
Kindle Edition
Check current price
Fiction - Action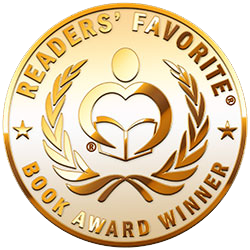 Reviewed By Lit Amri for Readers' Favorite

The elves were once exceptional beings; their very existence brought indescribable joy and beauty to the world. However, men in the east use sorcery from carved Runes and unleash terrible forces that are slowly destroying the earth and the once immortal elves. Efkin, a young elf lord, embarks on a quest to find a horn with the power to break the Runes before his kind and all hope disappear for good. The Sylvan Horn is the first installment of The Sylvan Chord series by Robert Redinger.

To start with, a praise to Carol Phillips for the beautiful cover art. It certainly captures the story and the ethos of what a good, classic fantasy cover should look like. The Sylvan Horn's world-building encompasses familiar ground. Even so, it has all the necessary elements that fantasy enthusiasts always enjoy: ethereal beings, sorcery, sword clashing actions, heroes, and most important of all, a noble quest to save the world. It even has light humor, which I think is a bonus. Author Robert Redinger is highly adroit with his prose which propels a well-thought plot. The protagonist, Efkin, is given more than enough room to grow throughout the story, adding vital depth to his character.

Efkin has his group of friends who are equally fascinating. I find the Elders and the druid intriguing as well, which leads to the only issue; I desire more elaboration for some characters and some aspects of the story from this highly accomplished fantasy novel. Nevertheless, I believe Mr. Redinger saves them up for Book Two, and I absolutely look forward to it.
A Savage Retribution
Greg Norgaard
2010 Silver Medal
Kindle Edition
Check current price
Fiction - Action
Reviewed By Anne Boiling for Readers' Favorite

In "A Savage Retribution", Frank Savage accidentally shot an innocent man. He was tracking a notorious villain. Unbeknownst to Frank, the man had taken a hostage. Blaming himself for the death of an innocent man, Frank turns in his gun. When he meets a young couple running for their lives, he comes to their defense.

"A Savage Retribution" is the story of corrupt law in the old west. This is not a John Wayne type western, but it is excellent reading. I consider this an action adventure. Intrigue, corruption, romance, villains, and gun fire fill the pages of this novel. This book may create a whole new crop of western fans.
Mexican Madness
Andrew J. Rafkin
2009 Gold Medal
Kindle Edition
Check current price
Fiction - Action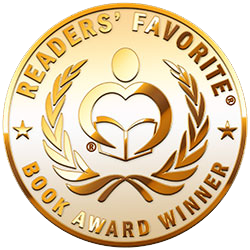 Reviewed By Anne Boiling for Readers' Favorite

Weapons of Mass Destruction and Diabolical Plots Abound!

Mexican Madness is just that... Madness in a world held together by a very light-weight fishing line. It all starts with an innocent tuna fishing trip with good friends. The tuna are plentiful and hefty; then one of the guys catches the ' big one". The catch is so amazing that O.R.C.A., a world-wide agency contracted to combat drug trafficking and Eco-terrorism, becomes involved, at the request of the President.

The story explodes when O.R.C.A. uncovers the plot behind the 'big one' caught on that fateful day, along with the involvement of the Russian Mafia, the Chinese Triad, Mexican despots, and South American drug cartels. Enmeshed in all this is a very slick substance we call oil, also known as "Black Gold".

O.R.C.A.`s directors, particularly Reef, Nici, and Alexis, are tenacious bloodhounds that let nothing ,short of a bullet, stop them from unraveling this jigsaw puzzle. This is truly a story, within a story, within a story with so many twists and turns. From time to time the trail becomes quite faint but the TEAM never falters.

In the end, justice prevails, all plots are unmasked, the good guys win and the bad guys pay big time for their diabolical schemes and their threats to use weapons of mass destruction. I won`t give the plot away but i will say this much, with two questions. What is the worst thing you can think of? My thought was the end of the world. How about you? Now, what is the second worst thing you can think of? My thought was..., no, I can`t mention that.

This is Andrew Rafkin`s third Madness novel. I have had the honor to read and review all three. I hope there will be many more in the future. He has the uncanny ability to engage the reader in a complex, heart-stopping, action-packed novel that would make a fantastic first-rate flick.

The O.R.C.A. team, he has fleshed out here, are all very caring and dedicated to a fault. Even though some of the members become romantically involved, this never inhibits their mission. The team concept is very strong here, as well as, super vital.

Andy Rafkin`s writing style is unique and his word usage is, perhaps, slightly above that of the average reader ,but the words do flow smoothly, making the convoluted story-line easier to follow than I originally thought it would be. Mr. Rafkin pays a lot of attention to details and that`s what makes his novels stand out. I tend to be the same way; i don`t want to miss anything. I couldn`t even find one misspelled word, and that`s very unusual. I want to thank him (and his editor) for doing a super job. I am definitely looking forward to his next 'Madness' novel and I highly recommend Mexican Madness to any action aficionado.
Mediterranean Madness
Andrew J. Rafkin
2009 Silver Medal
Kindle Edition
Check current price
Fiction - Action
Reviewed By Anne Boling for Readers' Favorite

Andrew J. Rafkin follows his 5-star novel Creating Madness with an epic read Mediterranean Madness. His latest book continues the story of O.R.C.A. Retired Navy Seal, Commander Reef Johansen, and former Greek Secret Service agent Alexis Mikos work together to keep the United States coast safe from terrorism and drug trafficking. Their nemesis, the Hon brothers, and Jafar Assad are once again a threat to the safety of the citizens of the planet Earth. Their game is biological and nuclear warfare.

Rafkin's book is not a fast read. The reader will want to savor each morsel of this techno-thriller. This fast-paced novel is written in an extremely intelligent voice. Rafkin had me convinced this could happen. I certainly hope we have something similar to O.R.C.A. in place. Rafkin keeps his characters real and his scenarios believable. He sticks with realism rather than take his books into the superhero realm. I'm a great fan of Cussler and Clancy. He takes the best of each and combines it to give readers just what they want. Intrigue, action, adventure, and technology combined to make this one of the best books of 2009.
Creating Madness
Andrew Rafkin
2009 Bronze Medal
Kindle Edition
Check current price
Fiction - Action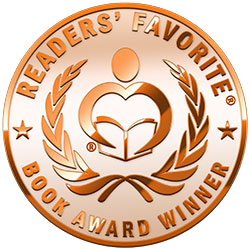 Reviewed By Anne Boling for Readers' Favorite

After a dirty bomb was detonated in the harbor of Galveston, Texas, Andre Petrov forms a team of elite specialist to protect the United States coast. The Oceans Reconnaissance Commission and Associates, O.R.C.A, team includes Commander "Reef" Johansson and Alexis Mikos. North Korean, Kim Su Hong, has a insane plan to extract vengeance on the United States. O.R.C.A faces a continuing challenge when Hong teams up with Muslim extremes.

Creating Madness by Andrew Rafkin has a nonstop action-filled plot. I have long been a fan of adventure books. Where Clive Cussler's, Dirk Pit is over-the-top, the lead character, Andre Petrov, is realistic. I usually prefer the characters to be over-the-top but was not disappointed in Petrov. Rafkin combines technology with likable characters and a plot ripped from the headlines. Fans of Cussler and Clancy will want to add Andrew Rafkin to their list of must-read authors.
Contact Author -