All the Evils
Stefan Vucak
2013 Silver Medal
313 Pages
Check current price
Fiction - Action
Working as a researcher in the Vatican's Secret Archives, Father Garbaldi stumbles across a first century papyrus that shatters his faith and undermines the authority of the Church. If revealed, the papyrus could send waves of unrest throughout the world. Before reporting his find, Garbaldi decides to see an old seminary friend in Boston to have the tractate independently authenticated. The Vatican secret service, The Entity, is made aware of the papyrus and sends an assassin to eliminate Garbaldi and his friend to prevent disclosure. It is up to the FBI now to track down the assassin and grapple with the faceless men behind The Entity. A shocking thriller that will make you question your beliefs.
Methuselah's Pillar
W. G. Griffiths
2012 Gold Medal
416 Pages
Check current price
Fiction - Action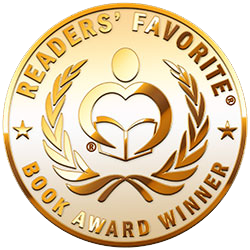 WINNER Indie Book Awards Best Spiritual Fiction
WINNER at The Hollywood Book Festival
WINNER-Gold Reader's Favorite Best Fiction-Action
Runner Up Best E Book Los Angeles Book Festival
Runner Up Best E Book DIY Book Festival Winner
Honorable Mention Paris Book Festival
Honorable Mention New York Book Festival Best E Book
Finalist- USA News Best Book Award Best Multicultural Fiction

From the cradle of civilization, to technology beyond control, Methuselah's Pillar takes readers on an urgent race across time and faith, where myth and science wrestle for truth. Prehistoric legends are resurrected into the modern world of greed, espionage and bio warfare.
The Gauntlet Runner
A Tale from the French and Indian War
S. Thomas Bailey
2012 Honorable Mention
220 Pages
Check current price
Fiction - Action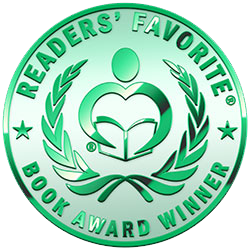 Private Jacob Murray, a twenty-six-year-old Pennsylvanian volunteer in the ranks of George Washington's Virginia Provincial Militia, is scouting the dense, almost impassable Ohio Valley wilderness in May 1754. Together with his twin brother, Israel, and two Mingo warriors, Jacob searches for a party of French troops encroaching on British soil. Back at home, Murray's wife, Maggie, and their four children carve out a meager existence until a group of French and Huron war parties raid their small farm. Taken captive, they are unsure if they will live to see their husband and father again. With word spreading that French-backed Huron raiding parties are decimating the Pennsylvania countryside and taking white captives, young Major Washington, Murray, and a French officer bent on revenge are destined to cross paths. As three hostile powers continue to vie for control of the coveted Ohio Valley, a war soon begins that will engulf them all. The Gauntlet Runner tells a tale of fractured lives, broken treaties, and the stark realities of the struggles faced by early American settlers as they risk their lives to cultivate the young, formidable nation.
Promised Valley War
Ron Fritsch
2012 Silver Medal
262 Pages
Check current price
Fiction - Action
Promised Valley War is the second book in Ron Fritsch's four-novel Promised Valley series set in prehistoric times. Blue Sky, the farmer's son who led the rebellion in the first book, and Wandering Star, the young hunter who became his lover, realize they and their peoples will suffer for the high treason they knowingly commit every moment they spend together, "consorting with the enemy." They, along with the others among their peoples most curious about their "eternal" enemies and most willing to treat them as their equals, nevertheless set the stage for what they've feared more than anything else: another horrifying war. Reader Views: "It is the story's prehistoric setting that provides the basis for the intellectual question which binds the Promised Valley books together: 'Could civilization and history, with their countless heaven-sanctioned wars and genocides, have begun differently?' With that as his touchstone, Fritsch thoughtfully and compassionately offers answers through the story and its characters. In writing this multi-faceted novel, Fritsch masterfully layers and blends several literary devices—intellectual twists and turns, enigma, allegory and parable—to create a story rendered in both intricate detail and simple wisdom. Even through the vivid telling of epic war and death, Fritsch employs both fantasy and genuineness to connect with and uplift the reader. While Promised Valley War is an adventurous tale on its surface, it is not what it seems to be; it is much more. For me it was a book of revelations. For anyone who has never lost their child's heart and imagination, Promised Valley War will compel them to consider all that the book has to say to them. That's what unforgettable books do." Kirkus Indie Reviews: "The author's well-rendered descriptions of the creeping onslaught of war and winter give the reader a visceral feel for the endangered paradise that can occur despite the best intentions of the best people, and readers will be surprised by the twists he gives his tale. Alongside the careful plotting and natural-sounding dialogue, there's a refreshing amount of deeper resonances in the Promised Valley series, a steady undercurrent of commentary of the present day. The treatment of the young hero Blue Sky's attraction to other men, for instance, is straightforward but nonconfrontational, and characters at several points grapple with their society's primitive theology. 'Could gods who were good-hearted allow humans to go to war with one another?' the narrative at one point asks. '[I]f they, like humans, had no choice in the matter, why did humans call them gods?'" Feathered Quill Book Reviews: "Promised Valley War is an imaginative and well-crafted piece of fiction. The plot features plenty of action and unexpected twists and turns. The balance of suspenseful battles, sweeping scenery, and interpersonal drama would undoubtedly be a satisfying mix on the big screen. Are you listening, Hollywood?" The US Review of Books: "With lyrical description, historical era awareness and an understanding of human motivation, Fritsch brings to life a prehistoric world. Written with tenderness and vivid detail, this prehistoric Romeo and Juliet tale adds complexity and variety to the bard's tale as well as to the author's first novel in the series, Promised Valley Rebellion." Promised Valley War was the first-place winner in the Gay/Lesbian Fiction category of the 2011 Reader Views Awards competition, the winner of the bronze medal in the Literary Fiction category of the 2011 eLit Book Awards competition, the winner of a finalist medal in Gay/Lesbian/Bisexual/Transgender Fiction category of the 2012 Next Generation Indie Book Awards competition, the winner of the silver medal in the Action Fiction category of the 2012 Readers Favorite Awards competition, and a finalist in the Gay and Lesbian and Transgender Fiction category of the 2012 National Indie Excellence Awards competition.
Dark Mind
Jennifer Chase
2012 Bronze Medal
316 Pages
Check current price
Fiction - Action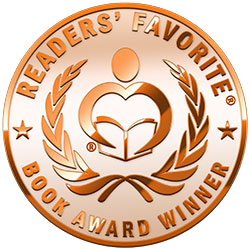 All of the EMILY STONE THRILLERS are Stand-Alone Books:

2012 ACTION Award Winner from The International Book Awards Readers' Favorite
2012 Best Indie E-book Semi-Finalist for MYSTERY/THRILLER from The Kindle Book Review

A Serial Killer Plagues an Island Paradise

Vigilante detective Emily Stone continues her covert pursuits to find serial killers and child abductors, all under the radar while shadowing police investigations.

Emily searches for an abducted nine-year-old girl taken by ruthless and enterprising slave brokers. Following the clues from California to the garden island of Kauai, she begins to piece together the evidence and ventures deep into the jungle.

It doesn't take long before Emily is thrown into the middle of murder, mayhem, and conspiracy. Locals aren't talking as a serial killer now stalks the island, taking women in a brutal frenzy of ancient superstitions and folklore. Local cops are unprepared for what lies ahead. In a race against the clock, Emily and her team must identify the killer before time runs out.

REVIEWS:

"An intriguing alpha-female heroine... impressive action scenes and taut suspense." - Kirkus Reviews

"Author Jennifer Chase takes the reader into the world of black magic, sorcery, child porn, murder and the Dark Mind of a serial killer with an ending you just won't see coming with a final twist that let's you know that there is much more in store for Emily and Rick. Where the next case leads them only author Jennifer Chase knows and we all hope to find out soon." -Fran Lewis, Book Pleasures

"Okay, think HAWAII FIVE-O meets CRIMINAL MINDS, meets CSI. Sort of. Only much, much better because this author captivates and charms the reader with her many impressive writing skills—particularly for setting the scenes. And even as she engages the reader with vividly descriptive sights, smells and feel of the enchanting island of Kauai in Hawaii, she ratchets up terror, tension and suspense. Immediately, she hooked me by placing me into the tense atmosphere of an interrogation room—engaging all my senses with great sensory images. And then she follows up with a horrific captive scenario, some nasty crime scenes, nail-biting confrontations and plenty of well-researched police procedural action plus a corker of a plot that kept me guessing; just what I love in a crime fiction thriller. And the short chapters keep things hopping. I like that, too. I was definitely captured and seduced by the prose—very well done, and with thorough research into Hawaiian culture." -Highly Recommended by reviewer: Jan Evan Whitford, Allbooks Reviews


Praise for the EMILY STONE THRILLER SERIES:

"A top notch mystery-thriller of a read."
-Midwest Book Reviews

"The tension, twists, and turns are perfect!"
-G.A. Bixler, IP Book Reviewer

"A deftly crafted piece of writing!"
-Simon Barrett, Blogger News Network

"Chase is at the top of my author list!"
-Readers Favorite

"Comparable to the likes of Lawrence Sanders' Deadly Sins Series."
-Bengal Book Reviews

"A fascinating story of serial murderers, pedophiles, and the one amazing woman who is able to bring them all to justice."
-Sarah Moore, Writers in the Sky
Duckegg
& Persons of Interest
NovaMelia
2011 Bronze Medal
330 Pages
Check current price
Fiction - Action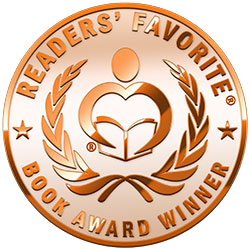 A Small Town Goes Mad

A large pharmaceutical company begins operations in a small outlying community in New England. Interdependence, intrinsic distrust, confused rumors and local ethics all become part of the mix. A local school teacher leads a group of concerned citizens who are suspicious about the research being conducted by the company. Honesty and morality and a menagerie of animals become part of the debate.

There are the weak and the strong and sometimes there is bullying in the Company and among townspeople. In all of this Duckegg moves between his sense of not belonging to his often dysfunctional family and the pride of being a hero. He is honest with himself but sometimes blatantly dishonest with others. He suffers the sorrow of loss and the shame of unintentional harm done by him.

The balancing act between the Company and the Town's people, the personal conflicts and the clashing of personalities, the bullies and the bullied, the clever and the not so smart; the conniving and the innocent, ultimately culminates in a town gone mad, at least for a day.
No Greater Freedom
Tom Edwards
2011 Silver Medal
292 Pages
Check current price
Fiction - Action
The setting for No Greater Freedom encompasses South Africa and those East African countries as far up as Kenya. Some of the action takes place in the Comores and the Maldive Islands and parts of Asia. Police investigations are initiated after the discovery that weapons are being stockpiled in various townships in and around Natal. It is suspected that moves are afoot in the Zulu nation to separate from the Republic and create a separate homeland. The savage killing of a police investigator in the Cape Town dock area throws suspicion on an ancient tramping passenger ship, the SS Galatea. Steve Konig, a detective inspector, joins the ship hoping to find evidence that would prove that the ship was being used to deliver the weapons from somewhere further north. Unknown to Steve, another detective, Francis Mackenzie, a very black African, has initiated his own investigation into a poaching racket operating in the game reserve near the Serengeti Plain to the south of Kenya - the two investigations are destined to merge. The story involves Pat Ellis, a minister in the government department of Internal Security, who operates a wide network of corruption. A man with appalling sexual appetites who terrorises his female servants; his beautiful secretary, Julie, who in all innocence becomes involved in his evil plans, and Jake and his crew on the yacht Arcturus who smuggle drugs from Malaysia and Columbia and deliver them to Pat's network operating in the African townships. It involves the crew of the yacht Epicure, Eric, Jason, Beppy and Jane who are lured on board Arcturus, where the men are murdered and the women raped and abused in the foulest manner; and of Jane, who escapes and exacts her vengeance. This is a story in which a beautiful woman gives her life to save the man she loves. It is a story of Zulu aspirations; corruption in high places; cruelty and perversion. It reaches into the depths of depravity and soars into the heights of love and sacrifice. It is a story of Africa. Tom Edwards was born in Hampshire, England, where he spent his early years. After completing his education he served for six years in the Fleet Air Arm branch of the Royal Navy. Leaving the service he made his living for several years as an artist before moving to Southern Africa, where he worked as a free-lance news reporter for various newspapers and then as an engineer on various mines in South Africa, Zambia and Namibia, finally settling in what was then Rhodesia. During the Rhodesian conflict he joined the reserve branch of the security forces where he served on border patrol and in the Marine Division. It was there that he acquired much of the material for his first book 'If I Should Die'. The war being lost, depending on which side you were on, he and a friend bought a thirty-foot boat in England and sailed around the world for four years; a trip bedevilled by pirates and hurricanes. They were finally shipwrecked off the coast of New Zealand and had to work there for a year to repair the boat. They carried on to Australia where Tom's partner left him to return home. Tom continued on his own to South Africa and eventually back to Australia where he became an Australian citizen. His latest adventure was to walk from John O'Groats, in the north of Scotland to Land's End in the south of England, a distance of 1440km, which took him forty-six days to complete. Tom has now retired to Lake Macquarie where he enjoys writing, painting and walking. His first two books, "If I Should Die" and "No Greater Freedom" were written under the pseudonym of Tom Hampshire in the hope of preserving his anonymity, however at the insistence of his family his later books, including a factual account of his circumnavigation in a thirty foot boat were under his correct name.
Local Tribes
Thomas Hansen Hickenbottom
2011 Gold Medal
236 Pages
Check current price
Fiction - Action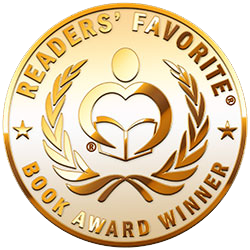 In the fall of 1966, nineteen year old Marco D'Giorgio has some tough choices to make with the issuance of his Notice to Report for Active Duty (draft notice) from the US Army. The recent death of his father, a colorful commercial fisherman and date rape of his girlfriend add deep angst to his already intense reality. Will he flee and run or obey his order to serve? Local Tribes is a tour de force, gripping and intense drama of a young man's search for his ultimate truths in a hostile world not of his choosing. The introduction into the story by characters from the margins of society add a bizarre texture to the already twisted reality Marco must navigate. The realization and coming to grips with hidden family secrets haunt Marco up into the stories surprizing conclusion. Written with fast-paced action scenes and vivid descriptions of the Santa Cruz coastal environs, Local Tribes gathers steam like a huge wave about to break on an unknown beach of intense emotions and uncertainty.
Lebensborn
Jo Ann Bender
2011 Gold Medal
364 Pages
Check current price
Fiction - Action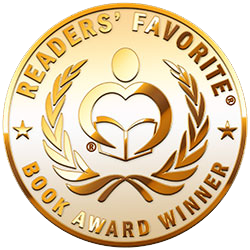 In the summer of l941, an elite SS force under the command of the charming but cruel Major Reinhardt Hurst takes over a small French village. Antoinette Gauthier, her family, friends, members of the Resistance, and even their pets, find life difficult under the exacting SS rules. For Antoinette, it means being a servant for Major Hurst and his officers as they take up residence in her home. She succumbs to his advances to learn their secrets for the Resistance, only to have Hurst later discard her. Then, finding herself pregnant, she is sent by Hurst to a Lebensborn home, where the residents believe she is a spy and treat her shabbily. At the SS Party House next door, she works in the kitchen and later discovers a wounded British pilot hiding in the woods behind the home. The tension builds as Antoinette is commanded to join one of the Nazis' wild parties. She agrees in the hope it can help her to rescue the pilot and, together, they can escape. Publisher's Web site: http://www.strategicpublishinggroup.com/title/Lebensborn.html
The Sylvan Horn
Book One of The Sylvan Chord
Robert Redinger
2010 Gold Medal
220 Pages
Check current price
Fiction - Action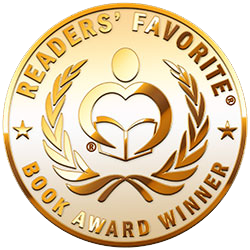 Before the days of men, there were elves. In a time they were great and powerful, the first dwellers, the brightest ray of dawn upon the earth. They brought light and music to the world and every breeze that stirs and wave that crashes still echoes with the wonder of the fair folk. But a foulness is brewing in the east, where men deal in sorcery. They summon dire forces, unleashing a terrible power into the world. And the elves, once immortal, now fade from the earth. But knowing that all sorcery comes from Runes that were carved ages ago, Efkin, a young elf lord, races to find and destroy the hidden Runes before all is lost. He sets out to recover the horn of his ancestors that long ago summoned the forces that shaped the world. Only the horn has the power to break the Runes. He journeys into the east, but comes too close to the heart of sorcery and does not dare blow the horn. If he is tainted by the poison of the Runes the horn will sound a ruinous note that could spell the end of the earth.
Contact Author -