Dawn of Affliction
America's Last Days (Last Dawn Trilogy Book 1)
D.I. Telbat
2019 Gold Medal
369 Pages
Check current price
Christian - Thriller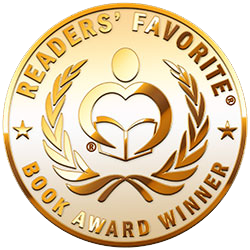 Reviewed By Maureen Dangarembizi for Readers' Favorite

Dawn of Affliction is the first book in the Last Dawn Trilogy by D. I. Telbat. It's been two decades since Pan-Day and the collapse of the United States. Following the death of his father, Levi Caspertein takes himself and what's left of his family on a journey across the country from San Diego to New York. Levi's father was a member of COIL, a Christian military group that has a secret cache of lethal weapons that the Pacific States military wants. With the Brogdons following them from behind and unknown dangers ahead, Levi is hard pressed to keep everyone safe. Facing cold-hearted killers is made much more difficult when your faith demands mercy. Will Levi be able to maintain his Christian values as the danger around him mounts?

I don't know where to begin in my praise for this amazing series opener. Dawn of Affliction will astound you and leave a warm feeling in your heart in scene after scene. There's a lot of fiction out there claiming to be Christian but this book by D. I. Telbat is the real deal. In this tale of trials, forgiveness, and hope, the characters are challenged to the maximum to prove their faith. Levi is like so many biblical heroes in his journey. He's a Moses leading his people out of Egypt. A David sparing King Saul's life in spite of the danger. Jonah trusting God's will even when it seemed out of place. The author truly gives us a story full of life lessons for any believer today. I can't wait to read Dawn of Oppression coming out in the fall of 2019. My favorite Levi Caspertein quote is: 'You're better off in God's hands than mine."
The Touch
A Supernatural Story - Part I
Robert Flynn III
2019 Silver Medal
388 Pages
Check current price
Christian - Thriller
Reviewed By K.C. Finn for Readers' Favorite

The Touch: A Supernatural Story - Part I is a work of complex and contemporary fantasy fiction penned by author Robert Flynn III, which takes on the themes of angels and demons alongside good and evil. Written in the style of many modern fantasy thrillers that consider the nature of man and the powers of the supernatural, our hero here is Gabriel, a supposedly autistic boy who hears a powerful voice in his head. The 'touch' of the title comes when Gabriel discovers he can transfer power to others, and slowly he comes to bond with Joshua Fellows, who also lives at this orphanage. The two boys begin a journey to bring good to the world, but the presence of the voice is a mystery that they might turn out unwilling to solve.

Author Robert Flynn III writes beautifully and atmospherically to bring each scene of this work to life, from Gabriel's early life and visitations of the voice right into the work that he and Joshua try to bring to the world. There is an expansive cast of characters to experience as the novel moves forward, and several plot strands which are reeled out but not fully reeled back in. Since this is only Part I of the tale, an incomplete plot suggests that those threads will return in a later book. These will hopefully encompass a fascinating overall thread of the pull of the supernatural and the very nature of good and evil. I would definitely recommend The Touch with the hope that there is more beautiful writing and a concrete plot resolution to come in future.
Virtuality
Harry Wegley
2019 Bronze Medal
269 Pages
Check current price
Christian - Thriller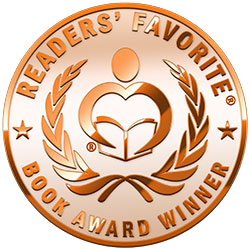 Reviewed By Romuald Dzemo for Readers' Favorite

Virtuality by Harry Wegley is a compelling thriller with strong technological themes and an interesting romance to spice it up. Vince van Gordon has just inherited a controlling interest in the high-tech company called Virtuality. Once a struggling author, he has a new responsibility. His dying brother has cautioned that he shouldn't sell his share of the business, advising him to seek the help of Jessica Jamison, the beautiful and intelligent woman that Vince left behind seven years ago. Virtuality has created a mysterious product that the US Army classifies as Top Secret and if it falls into the wrong hands, a lot could be at stake. But is Vince ready to travel to Seattle to face the girl he once hurt deeply? And when someone tries to kill Vince and Jess, they must not only find out who it is, but stay alive to protect a secret that can ruin millions of lives.

Harry Wegley's novel had me gripped from the very beginning. The narrative is emotionally intense, and this is obvious even from the first page, with well-crafted scenes and dialogues that allow characters to evolve through the story. The conflict is strong and it affects characters in interesting ways. Vince needs a woman he once abandoned to protect a company. Jess has a very strong personality, coming across as focused and driven. I enjoyed the way her background is explored. Putting the two characters together is ideal to add a level of complexity to the plot and keep the tension high. The novel is well written, with timely paragraph breaks, a lot of drama, and the kind of suspense that makes the reading experience an enjoyable one.
The Quest to Overthrow Heaven
Bolko Zimmer
2019 Honorable Mention
162 Pages
Check current price
Christian - Thriller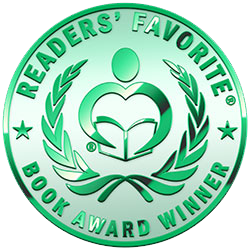 Reviewed By Christian Sia for Readers' Favorite

Based on the popular Christian myth of the fallen angels, The Quest to Overthrow Heaven by Bolko Zimmer is an inspirational Christian story that transports readers to the very beginning of time. The world is inhabited by heavenly beings — seraphim, cherubim, and a multitude of angels. Compelled by an insatiable quest for power and vanity, the cherub prince, Lucifer, conspires with a third of the angels to overthrow the Supreme Spirit. These fallen angels will be a source of terror and unimaginable evil that will befall humankind. When Michael and many other angels are sent to watch over humanity, they are met with war from the prince of darkness and many of them die because they were never armed in the first place. Follow Michael and the few survivors as they escape, aided by the Supreme Spirit, and witness the final battle to determine the rightful ruler of heaven.

Bolko Zimmer succeeds in giving life to the myth that has been at the heart of Christian teachings, exploring the primordial battle between good and evil with brilliance and a lot of creativity and genius. The spiritual atmosphere of the novel is strong and readers are, indeed, transported to a spiritual realm to witness the birth of evil and the triumph of good. The writing in The Quest to Overthrow Heaven is beautiful and loaded with vivid descriptions. The exquisite character of the setting, the gorgeous writing, the three-dimensional nature of the characters, and the phenomenal conflict are elements of Bolko Zimmer's book that I enjoyed. The themes of creation, loyalty, the battle between good versus evil, and power are beautifully explored in this narrative. The story also has powerful lessons for readers and one of the central lessons is that truth and good always triumph over evil.

The Nephilim Virus
John T. Prather
2018 Gold Medal
384 Pages
Check current price
Christian - Thriller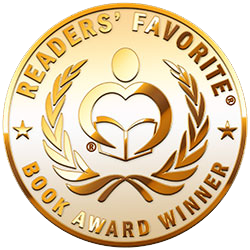 Reviewed By Kimberlee J Benart for Readers' Favorite

If you like science fiction with non-stop heart-pounding action and suspense, The Nephilim Virus is for you. In this debut Christian thriller by John T. Prather, a small number of uninfected humans fight for their survival in a nightmarish post-apocalyptic world. Nick Reece wakes from a three-year coma to find that America, and the world, is no longer what it was. A blood-borne virus from biblical times has killed millions of people and turned some infected humans into superhuman, highly intelligent, vampire-like Nephilim, who want to rule a new empire; or the subhuman Anakim, who eat humans and apparently can't be killed. Nick quickly joins forces with other courageous survivors and a talented dog, determined to take back their world if he can survive all the attempts to kill him. But the Nephilim have their own evil plans for Nick.

I really enjoyed reading The Nephilim Virus. Prather has created an exciting and engaging story that you won't want to put down until you reach the last page. The narrative is descriptive and flowing. The characters are well-developed and add to the suspense. The medical jargon is minimal. There is a romantic element in Nick's attraction to Dr. Faith Richards, a brilliant hematologist who is searching for a cure. Prather switches points of view between Nick and Faith, adding plot and psychological suspense to the mix. Courage in the face of overwhelming danger is the common theme. "Evil has never been limitless," Faith tells Nick. "The world has always been given great men and women with the power to fight back." Highly recommended.


The Patmos Enigma
Quest of The Wandering Jew
Ken Fry
2018 Silver Medal
415 Pages
Check current price
Christian - Thriller
Reviewed By Grant Leishman for Readers' Favorite

Two thousand years ago, as Jesus was making his weary journey to Calvary, he was cursed at and spat on by a shopkeeper. That man, who became known as the Wandering Jew, was cursed to walk the earth as an immortal for all times until the Second Coming of Christ, suffering all the pain and ravages of humanity but unable to receive the soothing balm of death. Two secret organisations, the Keepers and the Guardians, are vying for control of the legendary seven seals of John of Patmos, as revealed in the Book of Revelation. Caught in the middle of this millennial struggle for power is a group of Jewish archaeologists who have found six of the seven seals and now search for the seventh, which the Wandering Jew believes will signal the end of time, the return of Jesus Christ and, of course, his release from this hell on earth. Fry's book whips us, at breakneck pace, from Jerusalem to Tel Aviv and to Rome as the eternal struggle for the minds and souls of the faithful battle around the participants.

When it comes to biblical mysteries and conspiracies, author Ken Fry is one of my favourites in the genre. The Patmos Enigma: Quest of The Wandering Jew is an enthralling tale of mysticism, deception, murder and greed that will grab you from the very first page. You will not be satisfied until you finish the book with a groan of satisfaction and some sadness at having to leave behind the characters the author has created. Fry has a unique talent to take the reader there, to believe the unbelievable, and to invest heavily in the characters he creates and portrays. If you love conspiracy theories, if you're a Dan Brown fan, (Fry is better), or if you simply love a rollicking, racing, twisting, mystery story, The Patmos Enigma is a winner for you. This is a superb story, beautifully told by an ultra-talented storyteller. I cannot recommend this book highly enough and have no hesitation in awarding it five stars plus from this reviewer.
Arklight
Operation Nightfall
J M Myrick
2018 Bronze Medal
277 Pages
Check current price
Christian - Thriller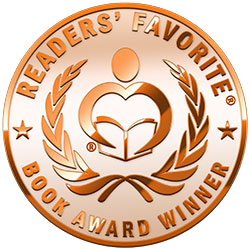 Reviewed By Ruffina Oserio for Readers' Favorite

Arklight: Operation Nightfall by JM Myrick is a compelling story involving covert military missions, WWII, time travel, God, and strong religious themes. The Arklight's Spear Team is a powerful unit in the US military, a group of well-trained professional soldiers who only respond to the executive branch of the government. No one knows how it came to be. Now, this unit is on a secret mission to root out one of the world's most wanted terrorists, seventy-three years after WWII. But Captain John Steadman and his team find themselves transported to 1943 where they witness a Nazi conspiracy. But what is most shocking is the discovery of a powerful artifact, a weapon linked to Christ — Titulus Crucis. Instead of hunting a terrorist, this team becomes embroiled with a power that alters Hitler's plans and the course of history.

The author infuses a strong spiritual atmosphere into the narrative and makes readers feel as though they were experiencing the power of God, personally and physically. The writing is polished and it flows with unusual fluidity. JM Myrick has the gift of plotting and I enjoyed the intricacies in plot development, the surprises, and the sudden turns the reader experiences in the ride. The story is crafted to read like a thriller. The themes of war, terrorism, political machinations, and religion are crafted skillfully into the narrative. But it is the way that the author gets readers to experience an encounter with God that caught my attention. Arklight: Operation Nightfall is as inspiring as it is entertaining; a brilliant story.

The Shepherd's Calculus
C.S. Farrelly
2018 Honorable Mention
272 Pages
Check current price
Christian - Thriller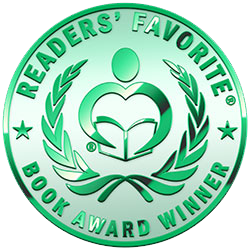 Reviewed By Lex Allen for Readers' Favorite

The Shepherd's Calculus by C.S. Farrelly reveals the machinations of incumbent Arthur Wyncott's campaign office that's losing their grip on the religious voter base, and those of Owen Feeney, head of the US Conference of Catholic Bishops, as he contends with a sex abuse scandal that could cost the Church over a billion dollars in lawsuit payments to the victims. Both appear on the verge of losing until Feeney, an ally of Wyncott's, devises a plan that could see them both through. Ally Larkin is a brilliant young woman new to the campaign trail on Wyncott's behalf. While learning the ropes, she stumbles across several shocking indices that cause her to question her principles. Peter Merrick, a journalist, is asked to write a eulogy for Jesuit priest James Ingram. When his research reveals letters that hint of abuse, and clues to a huge cover-up, he becomes embroiled in a search for the truth that could destroy his faith and love for his long-time friend and mentor.

C.S. Farrelly has written a timely expose of the inner workings of a U.S. major political election, brilliantly intertwined with a sexual abuse scandal within the Catholic Church. Through protagonists Ally and Peter, Farrelly reveals the inner workings of powerful men whose obsessive faith and ambition overcome all sense of ethics and morality. The Shepherd's Calculus is a character-driven mystery thriller that delivers a great reading experience and a realistic view of the inner workings of institutions of government and religion that control the lives of billions of people. Fans of political intrigue, religious mystery and novels that display the best and the worst of humanity, justice and faith will love The Shepherd's Calculus.

Two Images of God
Quest
Brian P Sheets
2018 Finalist
316 Pages
Check current price
Christian - Thriller
Reviewed By Arya Fomonyuy for Readers' Favorite

I started the series Two Images of God by Brian P Sheets with the second book. And, thrilled by the depth of the story, I decided to pick up the first to read as well. Quest is the introduction to the series, and it is a stunning introduction. I read it straight through the night, intrigued by the author's skill and mastery of the conflict that has been at the center of violence across different times and places in human history.

This book looks at the root cause of religious conflict, which, unfortunately permeates different areas of life in communities and in nations. Readers meet a group of very interesting characters, most of them learned professionals who desire only one thing — to focus their energies in building a better world, characterized by religious tolerance and values of dialogue. They are about to make history and present a different image of God than what we know today. But this group is suddenly challenged by terrorist groups that see them as a threat to their fundamental beliefs.

This book features a great conflict, handled by a skilled writer and a great storyteller, and I marvelled at the author's narrative skills. One of the things that kept me reading is the author's boldness in creating a style of his own and moving from the conventions that seem to govern mainstream thrillers. At times, one gets the feeling that the writing is more of telling than showing, but the author's gift for descriptive prose is impeccable and irresistible, and the social and cultural commentaries enrich the story and make it a deeply satisfying read. Two Images of God: Quest is fast-paced, sometimes troubling, and filled with moments that force the reader to ask the question: Do we really have to fight each other in the name of God?

Voice in the Wilderness
Against All Enemies Volume 1
H. L. Wegley
2017 Gold Medal
395 Pages
Check current price
Christian - Thriller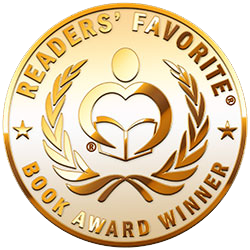 Reviewed By Christian Sia for Readers' Favorite

Voice in the Wilderness by H.L. Wegley is the opening book in the Against All Enemies series, a thriller with great spiritual and political undertones, and a stunning indictment of a system that fosters dictatorship and a mindless form of capitalism. The US is heading towards martial law and the future looks very bleak and grim. But one person, KC Banning, a network specialist, discovers President Hannan's tyrannical bent. Now she knows too much and is branded a terrorist. She has only one person to run to; Brock Daniels, a childhood sweetheart turned writer and reputable blogger. Those who still remain loyal to the constitution read Brock's blog and find some iota of hope to hold onto, but for how long? Soon Brock and Banning will be running for their lives as Hannan's men come for them.

H.L. Wegley creates a story that will have readers spellbound and utterly captivated. The plot is appealing and it features compelling characters. Readers will love to follow the story about the relationship between Daniels and Banning, a relationship that is held in place by a very fragile thread. I enjoyed how the two characters evolved. It is surprising to read a thriller that seems to speak about the current US political situation with such brilliance. I couldn't help but think about the current US President leading the nation towards the worst form of dictatorship as I read on. The conflict is huge and it propels the story swiftly forward. Voice in the Wilderness features a great plot, awesome characters, and a political setting that reflects the drama the world is witnessing in US politics today. It's a prophetic work.

Contact Author -