Dawn of Affliction
America's Last Days (Last Dawn Trilogy Book 1)
D.I. Telbat
2019 Gold Medal
369 Pages
Check current price
Christian - Thriller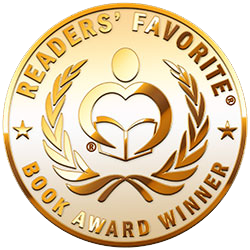 Dawn of Affliction is the 2019 GOLD MEDAL WINNER in Christian Thriller Category of the Readers' Favorite Book Awards.

DAWN OF AFFLICTION by D.I. TELBAT is Book One of the LAST DAWN TRILOGY, a Christian Post-apocalyptic, End Times Novel.

Twenty years have passed since the Meridia Virus ravaged America. Cities have burned and civilization has crumbled. One hundred million have died, leaving behind a suspicious, selfish populace in small settlements across the scarred landscape.

But out of the charred ruins of San Diego, Levi Caspertein emerges. For twenty years, he's grown up in the shadow of his heroic father, Titus. Now, Levi must respond on his own to a disturbing communication he receives from New York. An old friend, Jenna Dowler, is in trouble.

With bold faith, Levi sets off on foot to the east, crossing desert wasteland into the Plains Zone where travelers are sooner shot than welcomed. Behind him, a rogue military general—who wants COIL's stockpiled weaponry—is chasing him. But Levi won't be hindered unnecessarily from his trek east, even with his mother and cousin in tow, and he stands courageously for Jesus Christ.

At every town and resupply stop, Levi is thrust into fresh misery, violence, and strife. Each person who joins him is put at risk, but every enemy who stands against him must look down his barrel of determination to care first for the afflicted. He is a Caspertein. He is a Christian. And America desperately needs a symbol of hope—a new dawn—in her smoking ruin.

The needs are intense and God's people are ready, but evil has never been more brutal . . .

Read Dawn of Affliction, a 123,000-word novel, which follows the COIL and STEADFAST timeline. (You may want to first read The STEADFAST Series, in which the setting is similar in America's Last Days after the pandemic, though there is no character connection between the two series.) Bonuses included: an author note, three FREE maps, a glossary, a character sketch, and a teaser for Book Two of the series, Dawn of Oppression.

In America's Last Days, only the steadfast will survive!
The Touch
A Supernatural Story - Part I
Robert Flynn III
2019 Silver Medal
388 Pages
Check current price
Christian - Thriller
Readers' Favorite is proud to announce that "The Touch" by Robert Flynn III won the Silver Medal in the Christian - Thriller category.
You can learn more about Robert Flynn III and "The Touch" at readersfavorite.com/book-review/the-touch where you can read reviews and the author's biography, as well as connect with the author directly or through their website and social media pages.
The old beast is up to something out of character here.

Gabriel appears autistic because he hears a voice. The voice is real, but it
is a supernatural presence. This voice gives him a power that he can transfer
by touch. Gabriel does not trust this presence, though he finds that the
wonder of what he is experiencing is far too great for him to resist.

Gabriel's "autism" is really a defense against the weight of the power that
has engulfed his heart, mind and soul, from the very beginning. He has no
memory of his parents and in actuality, the voice, which causes him so much
distress, is the only reality he has ever known. Living in an orphanage in
Austin, Texas, all of his life, the voice has shown him more attention and
love than any other person.

He befriends one other special young person in that orphanage, Joshua Fellows.
Joshua also has experienced little love in his short life. The bond between
these two young boys is the beginning of an amazing journey.

Together, they find the strength to take the gift, and to use it for good. They will ultimately discover that the presence is not at all who they expected.

I will humbly submit that this book is written in the spirit of Dean Koontz's works and also Stephen King's works. I am searching for that spirit and voice in this novel! More to come!
Virtuality
Harry Wegley
2019 Bronze Medal
269 Pages
Check current price
Christian - Thriller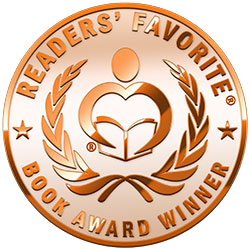 Bronze Medal Winner Readers' Favorites 2019 What would you do with innovative technology that could make you the next Bill Gates but could unravel the fabric of civilized society? "Don't sell Virtuality. Jess can help." His brother Paul's dying words to Vince van Gordon, a struggling author who can't write happy endings, inherits controlling interest in Virtuality, a growing high-tech company with a mysterious product the US Army classified Top Secret. Paul's last words force Vince to return home to Seattle to run Virtuality and face the girl he walked away from seven years ago. Can Vince, once again, endure being eclipsed by Paul's larger-than-life shadow, a shadow that cost him the woman he loves? 
Jessica (Jess) Jamison is a genius, a beautiful, highly introverted, young woman who can count her friends on her thumbs. Seven years ago, Vince left, shattering her heart. Now Jess has a Computer Science degree and still prays her childhood soulmate will come home. If he's willing to reconcile their relationship, Jess can help Vince take the reins of Virtuality. But why is someone trying to kill Vince and her? And could Professor Scoggins be right--that, in the wrong hands, Virtuality's technology could shred the fabric of civilization, and stopping it may literally take an act of Congress?
Virtuality is a character-driven thriller with romance about dangerous technology lurking on the near horizon--a story of love and sacrifice, illustrating that there are no shadowed, worthless people in God's economy.
The Quest to Overthrow Heaven
Bolko Zimmer
2019 Honorable Mention
162 Pages
Check current price
Christian - Thriller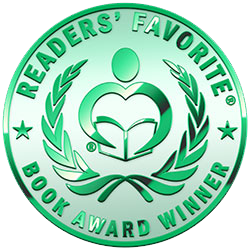 The book is a dramatic retelling of the fall of man - and the ultimate confrontation between good and evil. The story begins at the dawn of time in a fully realized universe populated by seraphim, cherubim, and countless angels - all with their own agendas and allegiances. However, the cherub prince Lucifer, becomes filled with vanity and wants to be renowned as the Supreme Spirit, who rules over all. Before long, Lucifer rebels against the Supreme Spirit and convinces a third of the angels to follow him. The fallen angels then begin an endless reign of evil, enticing mankind to commit every imaginable sin. The actions of the demons also give rise to giants who terrorize humans, and monstrous beasts which destroy everything in their path. In a world of growing wickedness, the archangel Michael and half of his angels are sent to earth to watch over and protect virtuous people. But the angels soon confront legions of armed demons who slaughter most of them. Only Michael and another angel escape. The demons believe they have the upper hand and decide to attack heaven. A massive battle ensues between the forces of evil and legions of angels in which the outcome conclusively determines who will rule heaven forever . . .
The Jerusalem Stone
Dean Klein
2019 Finalist
492 Pages
Check current price
Christian - Thriller

The Iraq War has ended. Lance Corporal Simon Banner, a decorated Marine Scout sniper with more than one hundred verified kills to his name, leaves the Marines to return home. Disinterested in working nine to five, Simon chooses to sell his formidable skill with a rifle to those in the dangerous world of drug cartels. For years he takes on one contract after another, never failing to hit his target even at extreme limits of range. His successes as a paid killer inflate his reputation, causing demand for his services to soar and his contract fees to rise. Simon comes to be feared by gangs, police, even the DEA, as the ruthless and faceless assassin he is, someone that specializes in - and enjoys - taking life from afar. He is a man as far from God as one can be. The only love he feels for anyone is that for his young daughter, Elise, left to his care upon the death of his wife. One day, however, an assignment in Mexico goes terribly awry. Badly shaken by what he caused to happen, Simon takes time off to collect himself.Elise's eleventh birthday draws near. The girl startles her father by letting him know she wishes to visit Jerusalem. The decision to go is no less than fateful. The day before they are to leave Israel, Elise decides she wants something to take home but nothing that can be bought. In a small field, she unearths a smooth round stone that becomes her souvenir. Back in the United States, Simon takes the stone in hand. Inexplicable, even terrifying, events almost immediately begin to occur no matter where he is. The sins of his life rise up to haunt him in a most remarkable way...a painful and frightening way so incomprehensible it causes him to question his very sanity. What Simon is forced to confront is something he never believed could happen to him or anyone. And he has no idea how to explain any of this except by a strange stone found buried by his daughter in the earth of Jerusalem.
The Nephilim Virus
John T. Prather
2018 Gold Medal
384 Pages
Check current price
Christian - Thriller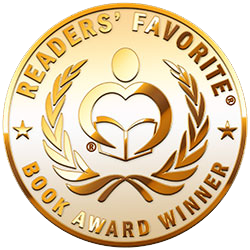 Nick Reese wakes from a three-year coma to find the world he once knew is gone. An ancient virus has infected two-thirds of the world's population, turning humans into either incredibly intelligent super-humans or large and indestructible animalistic creatures. For the survivors, there is no government, no antidote, and no safety. With the help of a beautiful hematologist named Faith and a man they call the Commander, Nick must survive long enough to discover the origin of the virus and learn how his blood could hold the key to a cure. But he has to do it while being hunted by the infected. And failure means the extinction of the human race.
Author and Hollywood actor John Prather intertwines history and science to create a plausible post-apocalyptic tale. The Nephilim Virus is an intense thriller implementing spiritual ideas. The Nephilim Virus is a nonstop race against time from beginning to end.
The Patmos Enigma
Quest of The Wandering Jew
Ken Fry
2018 Silver Medal
415 Pages
Check current price
Christian - Thriller
A mysterious man walking the earth for millennia...
And a discovery we might not be ready for...
If you love codes, ancient mysteries, legends, suspense, and biblical archaeology... this book is definitely for you.

UK BESTSELLING CHRISTIAN FANTASY, RELIGIOUS FANTASY & BIBLICAL FICTION.

*** 2018 Readers' Favorite International Book Awards Silver Medal Winner - Christian Thriller

With the success of his UK bestselling religious mystery, The Lazarus Succession, Ken Fry once again crafts a cunning and explosive historical thriller unlike any you've read before. For readers of Dan Brown.

"I enjoyed reading this book. The genre seems to be overflowing with different end of days stories, this was probably one of the best."

"Ken Fry has once again written an intriguing, fast-paced tale well-grounded in biblical archaeology."
__________________________________________________________________________________________________


ON TO THE STORY...

Tel Aviv, Israel.

Archaeologist Joshua Agar makes a stunning discovery when on one of his excavation sites, they unearth an ancient ossuary, untouched since the day it was buried. Evidence and analysis reveals that the contents of the find appear to be the six of the Seven Seals mentioned in the bible's Book of Revelation.

The Seventh is missing.

Meanwhile, a mysterious man has been walking the Earth for millennia. He waits... amassing knowledge and power, seeking to bring about the one event that would release him from his endless existence. With the discovery in Tel Aviv, his waiting might soon be over.

Through dusty caves, ancient churches, and even within the most secretive vault on earth, the archaeologists search for clues to the possible resting place of the missing seal. As scientists, they perceive their discovery as a historical relic and not a religious find. But with the forces aroused by the unearthing of the artefact, they start to question if there is indeed truth to the legend.

The Patmos Enigma will take you on a journey of wonders and thrills as it hurtles from dark truths to enlightening revelations as the war between science and mysticism commences.


Experience an action-packed, well-written, mystical journey! Start Reading.

Visit Ken Fry's website and join his Circle of Readers:
www.booksbykenfry.com
__________________________________________________________________________________________________


Other Titles by Ken Fry:

The Lazarus Continuum
The Lazarus Succession (UK #1 Religious Mystery Bestseller)
The Patmos Enigma (UK #1 Christian Fantasy Bestseller)
The Brodsky Affair
Disjointed Tales: A Collection of Eccentric Short Stories
Red Ground: The Forgotten Conflict
Suicide Seeds: A GMO Thriller
Check Mate
Is That You, Jim? (Free)

Join Ken Fry's Circle of Readers:
www.booksbykenfry.com
Connect on Twitter - @kenfry10
Arklight
Operation Nightfall
J M Myrick
2018 Bronze Medal
276 Pages
Check current price
Christian - Thriller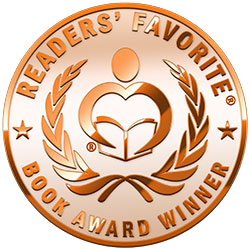 2018 Readers' Favorite Bronze Medal Winner.A cryptic legend… A fractured truth…Arklight, the best kept secret in the U.S. arsenal impacts our world, revealing a power that exists independent of time. While on mission to capture the most wanted terrorist, Arklight's Spear Team unearths a remarkable conspiracy. The mysterious interaction leads the team to locate a dangerous truth, including a plot to locate a weapon of immense potential. An encounter beyond belief forces the team back in time, one day into the Allied assault on Bizerte, Tunisia. They soon discover an extraordinary purpose, forming an uneasy alliance of necessity. In 1943, Hitler's deranged attempt to conquer Europe, and beyond, stands on the fringe of reality, but Arklight provides the world a chance to alter destiny itself. Broken men experience a brutal truth, unlike anything before it in human history, creating an incredible revelation. The past we have always known becomes a paradox of faith, reshaping fact and reality. An ancient calling comes to light, uncloaking a dark enemy's ominous plan to destroy all things.- Self-Publishing Review by John Staughton - "Memorable and Impressive!" -"Despite the author being a first-time novelist, this story has the maturity of a much more experienced writer, as the writing is crisp and exciting at every turn. Themes of brotherhood, sacrifice and morality are expertly threaded through this novel, and Myrick uses those unifying ideas to create a memorable and impressive work of science fiction."- Readers' Favorite Review Ruffina Oserio 5-Stars -"Entertaining and Brilliant!" -"The author infuses a strong spiritual atmosphere into the narrative and makes readers feel as though they were experiencing the power of God, personally and physically. The writing is polished and it flows with unusual fluidity. JM Myrick has the gift of plotting and I enjoyed the intricacies in plot development, the surprises, and the sudden turns the reader experiences in the ride. The story is crafted to read like a thriller. The themes of war, terrorism, political machinations, and religion are crafted skillfully into the narrative. But it is the way that the author gets readers to experience an encounter with God that caught my attention. Arklight: Operation Nightfall is as inspiring as it is entertaining; a brilliant story."
The Shepherd's Calculus
C.S. Farrelly
2018 Honorable Mention
272 Pages
Check current price
Christian - Thriller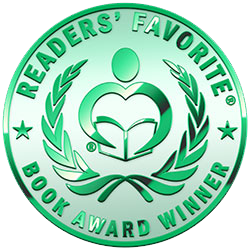 When journalist Peter Merrick is asked to write a eulogy for his mentor, Jesuit priest James Ingram, his biggest concern is doing right by the man. But when his routine research reveals disturbing ties to cases of abuse and clues to a shadowy deal that trades justice for power, everything he believed about his friend is called into question. With the US presidential election looming, incumbent Arthur Wyncott is quickly losing ground among religious voters. Meanwhile, Owen Feeney, head of the US Conference of Catholic Bishops, is facing nearly a billion dollars in payments to victims of sex abuse. When Feeney hits on a solution to both men's problems, it seems the stars have aligned. That is until Ally Larkin—Wyncott's brilliant campaign aide—starts to piece together the shocking details. As the election draws closer and the stakes get higher, each choice becomes a calculation: Your faith, or your church? Your principles, or your candidate? The person you most respect, or the truth that could destroy their legacy? When the line between right and wrong is blurred, how do you act, and whom do you save?
Two Images of God
Quest
Brian P Sheets
2018 Finalist
316 Pages
Check current price
Christian - Thriller
2018 Reader's Favorite Finalist
Christianity vs. Islam: What will be the outcome?
New suspense novel series explores the question "Why can't we all get along?"
The conflict between Muslims and non-Muslims is not just imaginary.
It's very real.
In Book 1 of the Two Images of God series, Quest explores the search for peaceful co-existence between Christianity, Islam, and Judaism by revealing people who are more focused on the character of an individual rather than their religious affiliation. Members of clergy, science, medicine, and education come together to explore a common viewpoint that provides a basis for communication.
But, their comradery is short-lived as their blissful coexistence is abruptly halted by militant forces bent on seeing them destroyed. Following a deadly attack at their archaeological site in Israel, will their new-found friendships last? Or, will they revert back to the prejudices of their native religious beliefs?
Two Images of God-Quest begins as a journey of discovery, gaining speed like a heavily laden train, until it arrives at breakneck pace that will leave you on the edge of your seat!
Want more?! Read Book 2 in the series - Two Images of God-Discontent. Written to parallel the same time period as Quest (Book 1), discover how the geopolitical events surrounding the conflict between the Western Alliance and Islamic forces boils over, leading to global chaos and the attack at the Israeli dig site.
Become part of the story - get your copy today!
Contact Author -