Tiny Tim and The Ghost of Ebenezer Scrooge
The Sequel to A Christmas Carol
Norman Whaler
2019 Bronze Medal
100 Pages
Check current price
Christian - Romance - Historical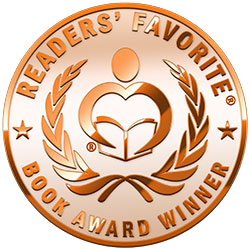 Reviewed by Emily-Jane Hills Orford for Readers' Favorite

It's been fourteen years since Ebenezer Scrooge was visited by the three ghosts of Christmas. He was forever a changed man after those epic visits, changed for the better. He and Tiny Tim became steadfast friends, Scrooge being like a second father to the young boy. Now, all grown up, Tim is no longer lame and he works at the same desk his father once occupied; his father is now a full partner with Scrooge's nephew taking the old blighter's former office. You see, Scrooge has just died. But he's not done influencing the land of the living. He has an important message to share with Tim, a message that Scrooge had to learn from the three ghosts that visited him fourteen years ago.

Norman Whaler's novella, Tiny Tim and the Ghost of Ebenezer Scrooge: The Sequel to A Christmas Carol, is very cleverly done. Written in the classic style of Charles Dickens, the reader steps back in time to the original story of Scrooge and his ghosts. Making Tim, now a young man, into the main character, the author has woven a similar tale of disappointment, sorrow and mounting anger that only a ghost from the past can address and hopefully correct. Scrooge's message to Tim is similar to the message he received from his ghosts: "Real faith isn't about the belief that He will fix everything when things go wrong because you have been a good person. ... Our faith is especially tested at those times that are the bleakest in our lives and nothing seems to make sense. But in this, we are not without choices, and we are not alone." Like Dickens' A Christmas Carol, Norman Whaler's sequel has a profound message to share and, like Dickens, this author uses compelling narrative and great attention to detail to make this message clear. A wonderful sequel.
Alive
Shadows of a Living Past
Marcia Maidana
2019 Honorable Mention
290 Pages
Check current price
Christian - Romance - Historical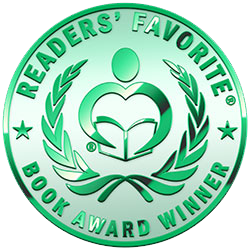 Reviewed by Kris Moger for Readers' Favorite

Alive: Shadows of a Living Past by Marcia Maidana is the story of a woman's chance to live again. The main character, Florence Sterling, was murdered and by a twist of the paranormal was brought back to life to be with her husband again. With her soulmate by her side, her life was almost complete, except for the longing for the son she lost when she died. Upon moving back to the home she once lived in when she first married, keeping Florence's resurrection a secret proves more difficult than Florence and her husband expected. Plus, an aching feeling haunts her—her son was alive; he had to be. When World War II breaks out, Florence's enemy, the woman who killed her, is seen lurking in the woods nearby. Was there any way to be free to live her new life or would this second chance get cut short by a past that wouldn't leave her alone?

In Alive: Shadows of a Living Past, Marcia Maidana creates an intriguing mystery. Though this is the second book in a series, it is easy to read on its own. The author has a gift for bringing a story to life and creating wonderful characters who are easy to root for. Maidana's world is an absorbing journey of love, suspense, and secrets. I enjoyed this story from beginning to end, and would recommend it to anyone who loves historical tales with great characters and a touch of the supernatural.
Home of Her Heart
Hearts of the War Book 2
Shanna Hatfield
2018 Gold Medal
408 Pages
Check current price
Christian - Romance - Historical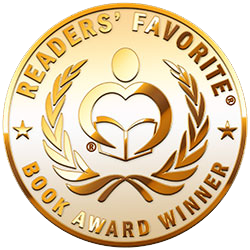 Reviewed by Scherry Jenkins for Readers' Favorite

Shanna Hatfield is well known for writing sweet romances with characters the reader can easily embrace. She has done that once again with her novel Home of Her Heart, set during the time of WWII. Sergeant Klayne Campbell grew up as an orphan, never feeling loved or able to love in return. Then one night, while lingering behind a Christmas tree in the corner, Delaney Danvers caught his eye... and soon his heart. By February the two were married, the day before Klayne left on a dangerous mission to fly over Tokyo. After being severely injured in a plane crash, he fights his way back by holding on to his love for Delaney. All the while, Delaney has no idea if Klayne is dead or alive. All she knows is that he left her the day after their wedding night and she has heard very little since then. More tragedy hits the Danvers family that Delaney has to deal with alone. Although she still loves Klayne deeply, can she forgive him if he returns home?

This story was incredibly sad and although there were a few moments of smile-worthy pages, the majority of the book was just downright sad. Tears streamed down my cheeks on numerous occasions. During the months of waiting for Klayne to return, the story dragged a bit, and I felt the frustration that Delaney must have felt. This sadness is not necessarily a bad thing. It just proves that Shanna Hatfield writes to your heart. This is not my favorite of Shanna Hatfield's books, but it is certainly read-worthy, especially if you enjoy books set in the era of the 1940s. There were interesting time period references to things like chocolate chip cookies, food rationing, war bonds, homemade cloth diapers, music and Bob Hope movies.

A Higher Calling
Laura's Tale
Kwen D Griffeth
2018 Bronze Medal
228 Pages
Check current price
Christian - Romance - Historical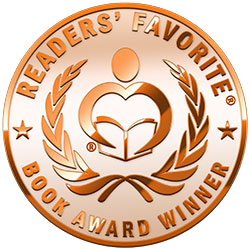 Reviewed by Samantha Dewitt (Rivera) for Readers' Favorite

All Sam wants is to be able to move on with his life, to put the past behind him and create something entirely new for himself, but it may not be as easy as he had thought. While he's trying to hold true to the promise he made to a friend, another friend wants him to pay up on his promise. Leaving Laura and the kids behind might be the hardest thing he's ever had to do, but how could he turn his back on everything he's built his life to be? A Higher Calling: Laura's Tale by Kwen D Griffeth is a story of love and devotion, but also one of vengeance and retribution.

With this book you never know what's going to come next. Each character draws you in and makes you want to learn more about them and what their story will hold. You want to see them grow and become even more and you definitely get that here. There's plenty of romance for those who like that sort of thing, but there's also some action that really keeps you on your toes. Whether it's William or Ruby or Laura or even Pickles, you won't want to turn away from any of the characters here. Even Abernathy will make you want to understand him better. A Higher Calling by Kwen D. Griffeth is the type of book that you'll remember for a long time and you'll still want to know more about everyone involved. I know that I was definitely drawn into this story.

Judah's Scepter and the Sacred Stone
D. A. Brittain
2017 Gold Medal
346 Pages
Check current price
Christian - Romance - Historical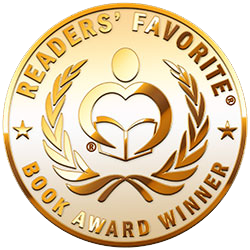 Reviewed by Sefina Hawke for Readers' Favorite

Judah's Scepter and the Sacred Stone by D.A. Brittain is a Christian historical romance novel that would appeal most to a diverse audience of young adults and adults who enjoy biblical fiction with elements of romance. Princess Teia is the daughter of Judah's last king, who was rescued by Prophet Jeremiah from the burning city of Jerusalem, along with an ancient stone that sets the two on a journey to Egypt. Along the journey, Teia connects with Prince Eochaid on an emotional level. only to find her destiny to be separate from his. Each royal has their only destiny that will test their will, love, and soul. Is the love between Teia and Eochaid meant to be, or will it end in heartbreak and tragedy?

Judah's Scepter and the Sacred Stone by D.A. Brittain has an absolutely beautiful cover that captured my attention immediately with the image of a lion over a castle that held a couple entwined in each other's arms because it hinted at both adventure and romance. I found this book to be the perfect blend of the Bible, historical fact, and romantic fiction. I loved how Prophet Jeremiah managed to save Teia, yet my favorite part of the book would have to be when Teia met Eochaid as that was when the romantic element entered the plot. I really felt for Teia when Eochaid's path took him back home and away from her, yet I admired her strength of character as she stayed her course, no matter the temptations that beckoned her away from God. Overall, I really enjoyed reading about Teia and I would love to read more about her in the future!


Garden of Her Heart
Hearts of the War Book 1
Shanna Hatfield
2017 Silver Medal
438 Pages
Check current price
Christian - Romance - Historical
Reviewed by Trudi LoPreto for Readers' Favorite

Garden of Her Heart is a tender love story beginning with the bombing of Pearl Harbor. All Japanese Americans are forced to report to a holding center where they will be kept for an undetermined amount of time. Miko Nishimura is trying desperately to get home to her family. She wants to legally report to the Portland Assembly Center, but not be separated from her loved ones. Unfortunately, the American hatred of the Japanese changes her plans and her life when she is thrown off the bus by an angry bus driver many miles from her home. Miko has no choice but to walk the very long distance to her grandparents' farm, arriving tired, sore, hungry and discouraged. She finds the house empty and locked up and her family already on their way to the Center.

Miko attempts to get in through the back door, but much to her surprise she finds a young American soldier close to death, lying across the steps. Captain Rock Laroux has escaped from the hospital where he was given only a short time to live and is trying to make it home to die. Miko drags Rock into the house and nurses him slowly back to health. Breaking all of the rules and being forced to hide inside her home, Miko believes it is worth the risk as she and Rock become friends and slowly fall in love.

Shanna Hatfield has once again written a perfect novel of a sweet, heartfelt and beautiful romance, another incredible book. Garden of Her Heart brought me to an awful time in our country's history, but it became a touching human love story that was impossible to put down. I cannot recommend it highly enough and encourage you to read it immediately. Garden of Her Heart will especially be of interest to romance readers, history buffs, and those who just enjoy a good story without sex and violence being the main theme. Please don't pass this one up – it is a WINNER.
Discovering Treasure
A Christian romance stirs magic in the mind and music to the soul.
Crystal Mary Lindsey
2017 Bronze Medal
224 Pages
Check current price
Christian - Romance - Historical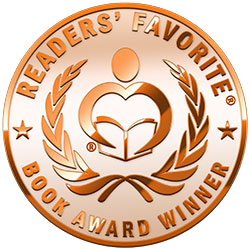 Reviewed by Trudi LoPreto for Readers' Favorite

Discovering Treasure by Crystal Mary Lindsey is a warm and fuzzy, happy story that truly offers inspiration and enjoyment. I found it impossible not to love Treasure Gilroy from our first meeting, as well as all of the friends she comes in contact with; Primrose, Ella, Connor, Thomas, Nellie, Kelvin, Frank, Marcus, and of course, Paris the puppy. Treasure is a famous model, well known in Paris, London, New York and Rome during the romantic years around 1928. When her aunt dies and she inherits her grandmother's home in the outback of Australia, Treasure decides it is time to give up the life of fame and fortune and, taking her best friend Ella, the two set off on an adventure that will change their lives forever; bringing romance, friends, family and a very special village together. Treasure is soon faced with God's plans for her new life and slowly comes to know Him in a magical and beautiful way.

Discovering Treasure was perfect from beginning to end. Crystal Mary Lindsey has written a book that reached into my heart and made me happy. I felt the joy and the sadness of each character in a unique and touching way. It was so hard to put the book down, but I knew if I read it too fast I would have to say good-bye to my wonderful new friends. Discovering Treasure is a romantic story, a Godly story, a family saga story, and so very much more. If you have any doubts of what God can do in your life or if you know the Lord, Discovering Treasure will quickly find its way to the top of your favorite book list. I cannot stress enough just how wonderful this story was and the joy it brought me. Please do not pass this one up.
Royally Entitled
First in the Brides of Brevalia Series
Melody Delgado
2017 Honorable Mention
Kindle Edition
Check current price
Christian - Romance - Historical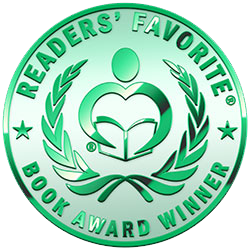 Reviewed by Emily-Jane Hills Orford for Readers' Favorite

With prestige, money and power, there also comes responsibility. Being born into nobility is no guarantee that one will always be loved and admired, let alone trusted. All of these things must be earned. And, for the one born to be king, this is an even more onerous undertaking, as there are always those of almost equal power who will try to destroy whatever good, honorable deed the would-be king tries to undertake.

Prince Valdemar, grandson of Queen Marguerite and heir to the throne of Brevalia, has just returned from studies abroad and is preparing to take up more responsibilities as he readies himself to lead his country. Somewhat sheltered from the real world, a chance encounter with a very opinionated young woman, Anika, enlightens his views of those he must serve and those who threaten to take it all away from him. A bond develops between the two, but it can't progress further than that because, although Anika's mother is a titled 'Lady', her father has no title and therefore neither does she. Powerful forces threaten the two young people, tearing them apart and threatening the royal house itself. But, is there evil within the royal circle? Or is someone as low as the local drunk responsible for the terrible events that threaten all of the people of Brevalia, not just the two young people who gradually fall in love.

This reads like a classic fairy tale. Not quite the Cinderella plot, as Anika is certainly not abused or bullied in her home life, Melody Delgado's romance novel, Royally Entitled, has all the makings of a happily-ever-after story. The characters are either likeable, or at least believable, as in the case of the not-so-nice snobs like Lady Winifred, who vies for the Prince's affections only because she wants to be Queen and boss everyone around. The conflicting emotions of love, hate, greed, and compassion swirl around this very progressive plot as the story quickly escalates into an unexpected climax. The reader is kept in a state of suspense right to the very end. An enchanting story.

Contact Author -