The Missing Piece
Inspirational Love Story
Carol McCormick
2013 Gold Medal
270 Pages
Check current price
Christian - Romance - General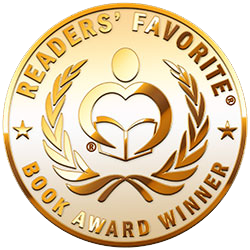 Reviewed By Alice DiNizo for Readers' Favorite

Dylan Clark has just been released after 18 months in jail for public intoxication, destruction of property and beating up the sheriff's brother. Destitute, with only his bus fare given by his loving mother, Dylan comes back to his home town of Fredonia, New York. He has loved Lorraine Crawford since she was a teenager. Dylan and Lorraine marry despite her family's disapproval, but Dylan's out of control drinking and the death of their baby girl, Amanda, cause Lorraine to leave him and go back to college for her nurses' training. Now as soon as their divorce is final, Lorraine will marry Dr. Randy Mitchell from Mercy Hospital where she works. Dylan gets a job as custodian at a local church where the pastor and the congregation welcome him with genuine warmth. Dylan keeps slipping back to drink and finally uses a church check illicitly. Pastor Jacobson invites Dylan to attend church services. Dylan goes, feels his life might turn around and he asks God for forgiveness and to guide his life. But can Dylan stay on the straight and narrow and maybe win Lorraine back into his life even though her wedding to Dr. Mitchell is on the horizon?

"The Missing Piece" is a well-written story of Christian life and love. Dylan, Lorraine, and the other characters in this story are totally believable and suit the story nicely. Dylan has his backslidings until he really accepts God into his life and works at his faith. The plot line moves smoothly to the book's concluding pages as Dylan and Lorraine's reunion does not come too quickly or easily. "The Missing Piece" is a love story that readers everywhere will enjoy. It is not preachy, it is for real!
ONCE
Ask Me Anything, not Love
Mian Mohsin Zia
2013 Finalist
142 Pages
Check current price
Christian - Romance - General
Reviewed By Lorraine Carey for Readers' Favorite

"Once: Ask Me Anything, not Love" is not your traditional love story. It is written as if these two special souls were on a collision course with destiny. I could not put this one down as you feel every emotion with Maya and Morkel. You have to read on to see if they will finally become united. There is a very spiritual message here not only for the characters but also for the reader. The words relay how love can truly change a person and what special power it holds. I shed a few tears as Morkel's world is torn apart and you are with him every step of the way as he encounters the pain that he inflicts upon himself. As you turn each page you hope deep in your heart that he will find this love of his life. He will finally learn the true path that he was destined to follow with a surprise ending. This novel will leave you wanting a sequel as this love story must continue.

Mian Moshin Zia writes from the heart. Mian is one who is really in touch with one who has experienced love lost as it is reflected in this touching story. This was very easy to follow and the way the characters are portrayed is very believable. Mian knows how to put his feelings to words and his words of a desperate man in love will cut to the bone. As the story is peppered with poetry you will find yourself returning to read them again and again.
Sarah's Gift
Skye Wieland
2013 Honorable Mention
360 Pages
Check current price
Christian - Romance - General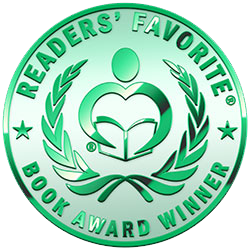 Reviewed By Trudi LoPreto for Readers' Favorite

"Sarah's Gift" by Skye Wieland is an uplifting novel about a young girl who is starting a fresh life after living through a traumatic childhood experience. Sarah leaves her homeland in Australia and makes South Africa her new country, working and living at a safari camp. We are introduced to Sarah's friends Brandi and Mark, along with her boss Johnno and other very special people in her life. Sarah begins having a recurring dream and then sees a man with a shining face dressed in white who saves her from a scary encounter with a herd of elephants. She begins to question what it means and Brandi tries to lead her to the answers through God. We cheer Sarah on as she looks for love, worries about elephant culling, deals with ivory poachers, tries to understand and accept God's place in her life, and decides how to use her special gift.

This is the first book of a trilogy that Skye Wieland has written and she has easily captured the audience's full attention. It is a wonderful book for the young woman beginning her Christian walk, the young girl who loves animals and the woman who enjoys a good Christian love/ adventure/South African plains animal story. I stayed up way past my normal bedtime to finish reading but was sad when I turned the last page and my time with Sarah and her friends was over. "Sarah's Gift" will capture your imagination, pull you into the story and emotionally attach you to each character. This is a five star book.
The Wooing of Jane Grey
C.E. Hilbert
2013 Bronze Medal
272 Pages
Check current price
Christian - Romance - General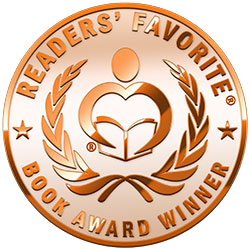 Reviewed By Trudi LoPreto for Readers' Favorite

"The Wooing of Jane Grey" by C.E. Hilbert is a pure and wonderful love story. Jane Grey had it all: a good job, good life, proper church life, loving parents, two sisters and a best friend. But she was thirty-ish and wanted something more from life. Enter a chance meeting with Paul Wade, a man she literally runs into in an office lobby. Jane and Paul feel an immediate attraction towards each other. He is a lawyer, a man who believes in God, the perfect man for Jane. Millie, the best friend, has been introduced to Lindy Barrett, the hockey player Jane has had a crush on since her college days, when her dorm was decorated in Lindy posters. The girls are invited to a charity dinner and Jane spends the evening sitting with her hero. The two become quick friends. Paul very quickly falls in love and shares his feelings openly with Jane. Lindy coming off of a recent break-up tries hard to keep the flames down to a special friend level. Jane is torn between the two men understanding who the right choice is and who the one is that makes her heart skip beats.

"The Wooing of Jane Grey" is a book that will make you smile and feel good. It is impossible not to feel all of Jane's emotions, both good and bad. I couldn't help but wish I had a best friend like Millie. Paul and Lindy were both special men and I found myself rooting for them both at several places in the story, though being a hockey fanatic I did lean toward Lindy for the most part. Hilbert brought me into the book and left me with a warm and fuzzy smile at the conclusion of the story. This is a sure five star book in the romance category that women of all ages will enjoy. I would love to see it turned into a movie. "The Wooing of Jane Grey" is a winner.
Gypsy's Game
Delia Latham
2012 Finalist
270 Pages
Check current price
Christian - Romance - General
Reviewed By Lynn for Readers' Favorite

"Gypsy's Game" by Delia Latham is the third book in her Solomon's Gate Series. What would a man do when in a dream every night an Angel came to him and told him God wanted him to marry a certain woman. After many nights Jal Garridan agrees and this leads him to Solomon's Gate and Gypsy Lovelle. The only problem was that Gypsy wants a husband only for 6 months, long enough to collect an inheritance her father left her, even though he has been out of her life since she was four years old. When he offers to marry her though he had never seen her before, Destiny, owner of Solomon's Gate wonders what he is doing. A Christian marrying a non-Christian is not one of the rules of her dating service. So the story begins in the lives of Jal and Gypsy. As Jal sets down rules for their marriage such as no divorce,daily devotional time together along with church attendance, can she abide by these rules? When God has his hand in any relationship it will turn out for the best.

After reading the first two books in the Solomon's Gate Series I patiently waited for the third one to come out. Some of the same characters that one has come to love in the first two books are found here also but they do not overshadow the main characters. I enjoyed reading this book very much and really connected with Gypsy. There was just something about her that one could help but wish the best for her. A woman that had a heart so harden it would not only take the love of her husband but God to melt the ice. When she meets Solomon it made me stop and think. There are angels around us constantly and how they appear to a person can be in many ways. To Gypsy he was beautiful with a glow and soft translucent wings. This goes to show that when God has a plan for one's life, no matter what you try and do, you will not be able to change it. This book was so hard for me to put down that I read it straight through right up to the climatic ending. I would be hard pressed as to which of the books in this series I think is the best as they are all excellent but I think "Gypsy's Game" is my favorite. I feel the book can be read as a standalone but for better understanding I feel one needs to read all three. Highly recommended for everyone.
Living Inside The Testimony
A Testimony of GOD's Amazing Love and Abundant Blessings
Betty Collier
2012 Finalist
112 Pages
Check current price
Christian - Romance - General
Reviewed By Molly Edwards for Readers' Favorite

I had the pleasure of reviewing Betty Collier's book, Angel In My Room, and was absolutely pleased with the outcome of that book. She truly touched the heart from the start and kept it locked in a gripping manner until the end. So, taking the chance on another of her books, I dived right in with a smile on my face, and hope in my heart. Once again, my heart was filled and the message was extremely moving.

This book is not your everyday read. It's far from it. It's a wonderfully amazing story of Ms. Collier's walk with God. It's her living testimony, her daily struggles, her daily acceptance that she is walking with her Father.

Ms. Collier's testimony is told with exuberance and love, helping people to understand that there will be trials along the way, but having faith and hope in your heart will help you to over come any obstacle. From her ups and downs with her high school boyfriend, to marrying him, and living life as a wife, to work and pregnancy and family, Ms. Collier shares tragedies, and milestones.

I loved the way Ms. Collier presented the book in a heart felt way. She doesn't preach, or talk down to her readers. She shares with them. She helps them embrace their hope and faith in a new way. With humorous moments here and there, Ms. Collier keeps the book engaging for her readers, as she tells her story.

I definitely recommend that you take a moment or two of your time and grab a copy of this book. Though humorous at times, and a fast paced read, this is not a book that should be taken lightly. It's anything but that, and will keep your wheels turning and your heart filled. Amazing job, Ms. Collier!
Lonely Hearts
Amanda Stephan
2012 Silver Medal
240 Pages
Check current price
Christian - Romance - General
Reviewed By Kristie Ingerto for Readers' Favorite

Amanda Stephan's "Lonely Hearts" is a charming, romantic read that will pull into the story and keep you turning page after page until the end! Becky and her two children move to a new town and a new home in order to start over and heal from the loss of her husband who had passed away years earlier. The children see this as an opportunity for their mother to find love once again and they are delighted when handsome cowboy Scott immediately shows an interest in Becky. Becky is not looking for love, but she does not need to be as suddenly there are three men vying for Becky's heart. Is Becky's heart healed enough for love?

I really enjoyed this story! I was immediately drawn into the characters' lives as they were very realistic and well-developed. Becky, Jen and Jeff are a typical family today trying to have a good life and do it on their own and they can be easily related to. The three men all vying for Becky's heart are all such great characters and all so different as well. Scott is presented as the typical single male trying to find the perfect woman, Jack and Becky have a history and he is now her pastor which adds in a little extra to their relationship and the dynamics of the story and Pearce is a single father who is lonely and still hurting from the past. I found myself empathizing with the characters and completely engrossed in the decisions and struggles the characters are dealing with. Overall, this is an excellent book that readers will be able to easily relate to as the characters are all dealing with things in their own lives – moving on from past hurts, jealousy, love and feeling lonely - and you will be left smiling at the end!
The Disposable Noble Wife
Beth Durkee
2011 Silver Medal
183 Pages
Check current price
Christian - Romance - General
Reviewed By Lynette Fowlston for Readers' Favorite

"The Disposable Noble Wife" is a mixture of fact and fiction. The plot will tug at the reader's heartstrings. Our world is filled with infidelity and broken homes and the children are the ones that pay the price. The author suffered humility and heartbreak.

As marriage vows state, "What God has joined together, and let no man put asunder" Many men and women do not take their vows seriously. In this fact/fiction story, we see the author trying to hold her marriage together. When it gets to the point that you are in harm's way, it is time to let go of the marriage.

This is a very deeply emotional story that I could not put down. I urge all women to read it. With God all things are possible. We need to place all our sorrows in His hands and He will grant us rest and peace. Excellent story. Highly recommended for husbands and wives to read together.
Courting Constance
Teryl Cartwright
2011 Gold Medal
282 Pages
Check current price
Christian - Romance - General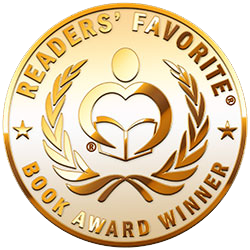 Reviewed By Anne Boling for Readers' Favorite

Constance was determined to marry Sir Geoffrey even though he had broken their engagement after finding her in the arms of another. Determined to get his wedding ring on her finger, she formed a plan to convince him how much she loved him. Things go awry when her necklace is stolen in a highway robbery on the way to Bath. What she did not know was the bandit was Sir Geoffrey. He was testing her to measure her love for him. In his eyes she failed. Now he wants revenge.

I would label this book Christian Regency Romance. While the book has all the requirements for Regency Romance it also has strong Christian overtones without being preachy. Constance is a well-developed character filled with a good heart and a fantastic sense of humor. Harriet and Constance played well together; they complemented each other. Constance always had a plan and was always up to something; of course, she drug her best friend Harriet along. Many of the antics felt like slapstick comedy. Courting Constance is an entertaining, quick, and easy read. There were several times when the spiritual aspect seemed to come out of nowhere and seemed out of place. It did not distract from the plot, just took me by surprise.

This is the first book I've read by Teryl Cartwright; it definitely won't be the last one. Reading Courting Constance was like a breath of fresh air. To find a humorous sweet romance in an era where they really exist is so refreshing. It reminded me of some of my favorite authors of the past: Georgette Heyer, Joan Aiken, Elizabeth Michaels, and Barbara Metzger. Author Teryl Cartwright has skillfully combined romance, history and humor to offer readers one of the most entertaining romances I've read in years.
Smoke Before the Wind
Diana Wallis Taylor
2010 Gold Medal
220 Pages
Check current price
Christian - Romance - General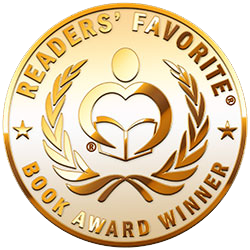 Reviewed By Anne Boiling for Readers' Favorite

Carrie Dickson and Andrew Van Zan were introduced to each other by mutual friends. She was sweet, beautiful and just coming out of a bad relationship. Andrew was handsome, wealthy and every woman's dream man, or was he? After a whirlwind courtship, Andrew proposed. The wedding was scheduled to take place in just a few short weeks. Carrie returned to her home town in the mountains of California to finalize preparations.

Carrie had been attracted to Scott Spencer since her school days. He was a strong Christian. Scott's presence caused Carrie to question her relationship with Andrew and, more importantly, her relationship with Christ. She had been excited to introduce Andrew to her family and to show him where she grew up, but he seemed to have little interest in either.

Andrew had a secret that he was hiding from Carrie. Will it destroy their relationship or take it to a new level?

I don`t want to give away the ending to this book. Carrie was a delightful character. While, at first, I did not like Linda, I soon found her to be spunky and endearing. Diana Wallis Taylor is a talented author. Her plot has a deep message but is not preachy. I enjoyed this book.
Contact Author -