An Awesome Journey
My Love, I'll see you tomorrow in a hundred years from now.
David Pizer
2021 Silver Medal
392 Pages
Check current price
Christian - Romance - General
Reviewed by Romuald Dzemo for Readers' Favorite

An Awesome Journey by David S. Pizer is a fascinating story that melds romance, mystery, and time travel into a rollicking adventure. It follows Ralph Dombrowski, an ambitious and very good looking young man who wants to rise above the mediocre people in his circle. He meets Rebecca ("Becky") by accident, a stunning high school senior with whom he eventually falls in love. They plan to get married right after her graduation, but Becky dies in an accident. But there is a twist. There is a way to bring Becky back, thanks to cryonics, a powerful technology that allows humans to be frozen after death so they can be revived in the future. Ralph dies years after losing Becky. After time travel into the future, both Becky and Ralph are revived. Will they go home for the wedding that Becky has waited a hundred years for?

There is so much that I enjoyed in this novel, starting with the way that the story opens, providing strong background information about the protagonist. When he runs out of gas, a lot of interesting things happen. The humor is biting from the beginning through the story and the things the characters say to Becky's discussion with Ralph on "doing it." The descriptions are realistic and readers can see characters who come alive as though they were in real life. I loved the way that Van Buren Street is described, with images that readers can see in their mind's eye and that is just one of the terrific descriptions in this novel. David S. Pizer is a wonderful writer and I enjoyed the way he develops the themes of romance, loss, adventure, and friendship. The characters are fleshed out and memorable. An Awesome Journey is a beautiful story that moves fast and with a delightful denouement.
A Christmas to Live For
Brett Nelson
2021 Gold Medal
438 Pages
Check current price
Christian - Romance - General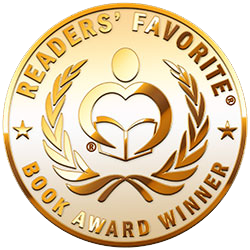 Reviewed by Anne-Marie Reynolds for Readers' Favorite

A Christmas to Live For by Brett Nelson is a Christian romance. It's set in New York City during the holiday season. Bryan Crandon has gone to a Hallowe'en gala hosted by his friend. Across the room, he sees the girl he has been dreaming of, Kristin Greene. He manages to speak to her but, when the night ends, neither has given up their contact details. But Bryan can't get his mind off her, even though the last thing he wants is another relationship. His family and friends don't know it but Bryan is struggling with anorexia and bulimia and just doesn't have the strength to face anything else, least of all a relationship. His best friend intervenes and pushes him in the right direction, towards Kristin and happiness. Can he make the jump? Will Kristin help him with his struggles, or are they destined to be nothing more than friends?

A Christmas to Live For by Brett Nelson is a unique story. Most authors write about eating disorders in terms of women; this is a fresh look from the perspective of a man with the same disorders. This isn't just a story of personal struggles, although it does show you that what you see isn't always what you get. You can't see from first glance what a person may be struggling with underneath and a bit of kindness can often go a long way. It's also a story about true friendship, celebrating the holidays with friends and a bit of romance. The characters are wonderful, developed into real people with their own issues and foibles and you live their lives through this story. Most people don't think of men as having things like anorexia or bulimia and, fictional though it is, this book is a real eye-opener and a thoroughly enjoyable one at that.
Then Comes Evening
Dave Witmer
2020 Bronze Medal
396 Pages
Check current price
Christian - Romance - General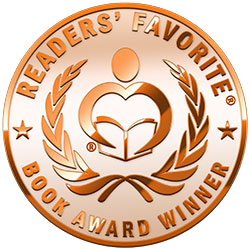 Reviewed by Rebecca S Winner for Readers' Favorite

Then Comes Evening by Dave Witmer is a saga that stretches from Pennsylvania to Florida and from about 1960 to the present day. James is a widower whose wife had been the love of his life. Estella, on the other hand, is a widow whose marriage to an overpowering husband had been one of convenience. Estella is left penniless, so she looks for a well-to-do spouse. James needs a helper at his estate, so he agrees to a marriage of convenience with Estella. Estella is strong-willed and runs everything, including the farmhand, Graham, and the housekeeper/maid, Ellie. Then James dies leaving Estella in charge of the estate, which should have belonged to his sons...

In Then Comes Evening by Dave Witmer, I enjoyed getting to know the servants, Graham and Ellie, whose innocent concern for each other was touching. I liked visualizing the estate, the veranda, and even the inside of the house. I loved when Graham and Ellie were allowed to be in the garden together, their playfulness a relief from their interactions with the austere Estella. I liked the farm references which reminded me of my childhood on a farm, racing the weather to get the hay mowed, raked, baled and in the barn before the rain. Even though you are not supposed to like Estella, you understand why she is the way she is. While there were a few bad words, there were no intimate scenes. Even though the book falls into the Christian genre, I think anyone could enjoy this book.
The Beauty Queen & The Reporter
Scott Douglas Vaughan
2020 Silver Medal
92 Pages
Check current price
Christian - Romance - General
Reviewed by Jamie Michele for Readers' Favorite

The Beauty Queen & The Reporter by Scott Douglas Vaughan is a Christian fiction novella that crisscrosses the lives and romance of two young people on the fringes of love. Vicki Hall is a high school senior in Georgia with the right amount of maturity for her parents to decide she could stay behind when the family moved to Texas and finish out her final year on her own. She initially moves in with the Palmers who offer little more than a bed and little doubt of their expectations before she relocates to the Campbells. Frank Wilcox is a fresh graduate and journalist returning with little fanfare to his parents' home, who is told of Vicki with a wink and a smile, an Acorn County beauty who is also intelligent, fit, and talented. When Frank is sent to cover a beauty pageant that Vicki is participating in, the journey of the pair truly begins.

The Beauty Queen & The Reporter is a good bit of fun and a quick read. Scott Douglas Vaughan brings both teenage hope and real-world dilemmas to the table, each of which is compounded by the same outside forces that influence many relationships. That makes the story relatable and the characters authentic. The writing style can be a little too dense with the narrative, but the dialogue and internal thoughts provided via a third-person point of view do well to make up for it. I liked how Frank first views Vicki through the lens of his camera. It's a heartwarming meet that made me smile, and that same smile broadened when Frank unknowingly flashes Vicki a unique, symbolic wave that can only be attributed to divine will. As a Christian romance, the storyline is clean and Vaughan's novella imparts prayer and devotional references as part of his tale of young love. This is done with the skilled balance of a seasoned writer and even those who aren't Christian will not feel alienated in reading it. I enjoyed this look into Frank and Vicki's world and am certain others will also.
Two Face the World
Marry in Haste...
Sarah Stuart
2019 Honorable Mention
301 Pages
Check current price
Christian - Romance - General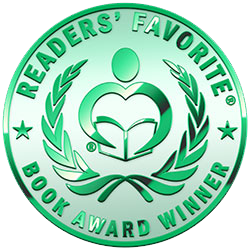 Reviewed by Divine Zape for Readers' Favorite

Two Face the World: Marry in Haste... by Sarah Stuart is a suspenseful romance with strong psychological hints, a second entry in a gripping romance series. I first read Three Against the World and was literally hypnotized by the author's exploration of the emotional depth of the characters, but in this new novel, she takes the stakes higher. Richard and Maria are a new couple and while they have every reason to be happy, both are haunted by their past, both caught in a powerful, disturbing dilemma — face the truth of their past and risk their marriage or keep their secrets from each other and live in constant fear. But when their lives and property are attacked, they make the decision to uncover the person behind the attacks.

Sarah Stuart spins a tale that will resonate with readers. The characters are genuinely flawed and their humanity is deftly handled. The author has the gift of infusing the narrative with realism, making readers feel as though they are confronted with a story that unfolds before their gaze. The narrative starts with a powerful premise and deals with a problem that readers encounter in real life. The question that begs for an answer is: What do we do with our past when we get married? The strong narrative voice combines with the crisp prose to create a reading experience that is enjoyable. The prose is atmospheric, the plot intriguing and the characters skillfully developed with psychological and emotional depth. Apart from her gift of storytelling, Sarah Stuart creates the kind of conflict that defines the dynamics of the story and keeps the reader utterly engaged. Two Face the World: Marry in Haste... is another excellent read for fans of contemporary romance.
My Promise
Noah Bolinder
2019 Silver Medal
358 Pages
Check current price
Christian - Romance - General
Reviewed by Ankita Shukla for Readers' Favorite

At first glance, My Promise by Noah Bolinder appears to be another romantic story; however, that presumption changes very quickly. Fiona Grace Kelly lived in Philadelphia, fell in love with a boy there, and found herself happy in every possible way. But when her boyfriend dumped her suddenly, she found it impossible to move on. So, when an envelope appeared in her life almost magically with a very direct message to join a college in Canada, she chose to follow the path against all practical reason. The college turned out to be everything she had imagined it to be and more. Everything seemed almost perfect on the surface, but she could not comprehend how several strange packages and/or things were appearing in her apartment every now and then. On top of this, there was one very mysterious course that she had enrolled for in college. There was no curriculum defined for this course and the students were made to sign an agreement that they would not miss any class ever. To add to the mystery, they would need to address their teacher as the professor, since he did not give a name.

The class that remains the focal point of the rest of the plot is so intriguing that it demands a reader's undivided attention. This is not a casual reading book. The philosophy is deep and thought-provoking. The discussion of Disney movies along with other popular movies is a clever trick by the author to hold the reader's interest and still keep the whole subject matter cohesive. I have watched Disney movies -- Cinderella, Snow White, Sleeping Beauty -- so many times that I've lost count. However, after reading the perceptive and in-depth analysis by the author, I would love to watch these again with a whole new outlook.

This book pushes readers to see beyond what's in front of them; to open their eyes and really see. It encourages readers not to let the negativity of the world kill their goodness. Although at times the philosophy part actually got very deep for me, I thoroughly enjoyed the elaborate study of some of the most famous art works. My Promise by Noah Bolinder is a perfect amalgamation of philosophy and romantic fiction. The biblical study is quite profound and educational without being boring. I would recommend this to readers who enjoy fiction that imparts valuable wisdom in a plot packed with suspense.
Love Is the Answer, God Is the Cure
A True Story of Abuse, Betrayal and Unconditional Love
Aimee Cabo Nikolov
2019 Gold Medal
150 Pages
Check current price
Christian - Romance - General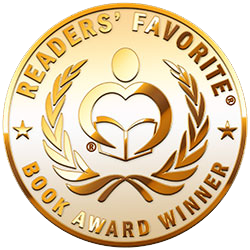 Reviewed by Romuald Dzemo for Readers' Favorite

Love Is the Answer, God Is the Cure: A True Story of Abuse, Betrayal and Unconditional Love by Aimee Cabo Nikolov is the mesmerizing and riveting story of the author who, as a young girl, stood up against sexual, physical, and emotional abuse, together with her sisters. Aimee had been deeply abused and when she decided to go to the authorities, it is a decision that put the secrets of her family in the public spotlight. Follow her story as she finds true love and healing.

This memoir is a dramatic tale of courage and inspiration to those women who have suffered the pain of sexual abuse in silence. It communicates the message that victims can stand up against those who have hurt them. The narrative is moving, with disturbing scenes so poignantly captured that they make the reader's heart break. For instance, after she has been abused, her mother finds her crying in the bathroom. Here is how she describes the incident: '"Why are you crying when you go to the bathroom?" she asked, in a clinical voice. She was trying to figure out if I was sick. Little did she know that she was looking for sickness in the wrong person."

Aimee Cabo Nikolov's writing is fluid and the author develops themes of love, family, relationship with God, and healing in a brilliant manner. Love Is the Answer, God Is the Cure: A True Story of Abuse, Betrayal and Unconditional Love is a deeply moving, inspiring story, told with unusual candor.
Counterstrike: Heaven Sent
The Short Book
Mr. Travis Logan Salisbury, Ms. Janet Claire Smyth
2017 Finalist
598 Pages
Check current price
Christian - Romance - General
Reviewed by Sefina Hawke for Readers' Favorite

Defender: A Scottish American Fairy Tale by Mr. Travis Logan Salisbury and Ms. Janet Claire Smyth is a fictional terrorist thriller novel that would appeal most to an audience made up of adults who enjoy thriller fiction with a focus on terrorism. Defender follows Kate Greenwood and agent Gareth Dru McFadyn. Kate Greenwood is a college professor who finds a battered Gareth Dru McFadyn on the side of the road. This one discovery leads to a partnership between the two as they come to discover their compatibility amidst the terror and fear caused by Klaus Vogle.

Move over Bluebloods, 24, Blacklist, and Criminal Minds and make room for Defender! Defender is a well-written and well-researched novel that is very difficult to put into just one genre as it is a mix of genres. I personally found the plot line and the characters to be well developed. Kate Greenwood was my favorite character. It is hard not to like a woman who is willing to help someone stranded and injured on the side of the road without a clue of who he is. I really enjoyed Kate's interactions with Gareth and I enjoyed watching their relationship develop and evolve over the course of the book. I also really liked the fact that the authors are donating 10% of the proceeds to ovarian cancer research and patient malpractice advocacy. Overall, I greatly enjoyed reading about Kate Greenwood and Agent Gareth Dru McFadyn and I hope the authors decided to write a follow up novel.

Barely Above Water
Gail Pallotta
2017 Honorable Mention
Kindle Edition
Check current price
Christian - Romance - General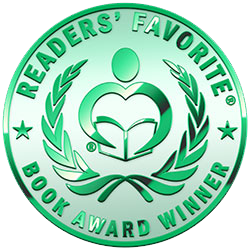 Reviewed by Deborah Stone for Readers' Favorite

Barely Above Water by Gail Pallotta has a powerful and heart wrenching message that we all need to hear. Suzie has something wrong with her, but no one seems to know what. Without a diagnosis, she is perceived, by some, to be lazy and complaining. No medical doctor has been able to help, so Suzie takes a giant leap of faith and trusts God to lead her. She moves to Florida to see an alternative medicine doctor that once helped her mother's friend. With no job, she relies on God and her savings while she looks for work. She ends up taking a summer-only job coaching a make-shift swim team with inexperienced swimmers. Although temporary, it will keep her going through the summer while she looks for other opportunities to support herself and pay for her treatments. Suzie meets Matt, the Park and Recreation Director and her new boss. When more than a work relationship begins to develop, Suzie feels she must tell Matt about her illness. Will he stand by her or walk away? Is telling him a risk that Suzie is willing to take?

Gail Pallotta introduces us to a world with options when it comes to taking care of our bodies. She speaks with authority on the subject because she understands it first hand. Gail Pallotta's characters are real and convincing because they come from a place of understanding. Gail's love story is fragile and tender, but with an inner strength that comes from trust and faith in God. Gail Pallotta's story is inspiring and resonates with hope when all hope seems to be gone. A lovely story with well defined and well developed characters, and a story line with factual information that will help, or at least educate, readers.
Garden of No Escape
Charles Bailey
2017 Bronze Medal
331 Pages
Check current price
Christian - Romance - General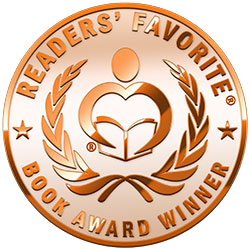 Reviewed by Arya Fomonyuy for Readers' Favorite

Garden of No Escape by Charles Bailey is a great novel with meaningful symbolic undertones. It's packed with action and features interesting and likeable characters. The setting is in the future, around 2082, and the problems humanity faces – like the war between the Christian Alliance the Islamic Caliphate, terrorist attacks, the domestic political power struggle and the global economic collapse. All have increased to staggering proportions. After serving ten years fighting against Fedayeen warriors in Algeria, Sergeant Alejandro O'Malley returns home, but what awaits him is nastier than anything he could have imagined. Washington, D.C., is in the grip of a merciless form of disorder – firing squad executions, terrorist bombings, and a lot more. O'Malley doesn't want to be near any part of the chaos, so he plans to flee with his lover, but can they?

This is a very entertaining novel with gorgeous descriptions. The chaos that runs through the story fuels the conflict, offering readers a warning of what the world could be headed toward should ideological, political, and religious grievances continue to escalate. The novel's narrative voice is arresting and it comes through the beautiful writing as crisp and confident. Garden of No Escape has great descriptive passages, a complex plot, and characters that readers would want to wake up with.

Contact Author -