False Impressions
Michelli Family Ties Book 1
Sherry Crandell
2018 Honorable Mention
328 Pages
Check current price
Christian - Romance - Contemporary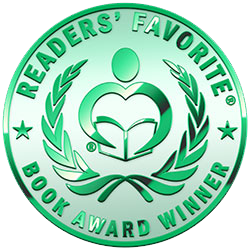 Reviewed by Christian Sia for Readers' Favorite

With an exciting setting in contemporary Texas, False Impressions by Sherry Crandell is a delectable first entry into the Michelli Family Ties series, a tale of love, attraction, and family dynamics in an unusual context. When Tabitha Jennings - "TJ" - accepts a job far from home, she secretly tells herself she'll be making a new start in life after a painful breakup. But then she quickly finds out that she's actually been hired by a mob family. It's too late to turn down the job, and the dynamics of this family are nothing like anything she's known. Follow her adventure as she learns to meld with the family, but things get complicated when she begins to feel an irresistible attraction for Dominic, the grandson of the Michelli patriarch. Does she have the strength to stay away from him? And what has Jesus got to do with it? It will be interesting for the reader to find out.

False Impressions is beautifully written and the title is brilliantly justified, a story that is as inspiring as it is entertaining. I enjoyed the way the Michelli family is constructed, where the reader won't expect to find openness of spirit. But, surprisingly, there is an intimacy shared among the members of this family that will surprise readers. The narrator says somewhere that there weren't any secrets in this family and that everyone spoke openly and freely, an atmosphere that is nurtured by the fact that they have suffered a lot together. The author explores themes of family, love and lust, temptation and faith, allowing her message to simmer in the beautiful prose in a natural way. Sherry Crandell is a great storyteller and she knows what it takes to build strong conflict with human emotions. A very delightful read, indeed!

Life on the Porcelain Edge
C.E. Hilbert
2018 Finalist
366 Pages
Check current price
Christian - Romance - Contemporary
Reviewed by Rabia Tanveer for Readers' Favorite

Life on the Porcelain Edge by C.E. Hilbert is the perfect example of great comic timing, amazing romance and superior writing skills. This is the story of a woman named Tessa Tarrington who is at her wits' end, thanks to her now having no job, no home, and her life generally spinning out of control. The only way she can salvage her life is by going back to her old high school, and she does so as a teacher. She has no idea that her life is going to take another dramatic turn when she finds out that the boy who once tormented her in high school is now the football coach.

When he lost his wife, Ryland Jessup became a football coach at his old high school to feel grounded. He spends his days training the boys and his evenings taking care of his daughter. He had no idea that his life was going to take a new turn with the arrival of his high school crush, Tessa Tarrington. He also had no idea that he still had feelings for her. She is a little reluctant to give him a chance, but soon she warms up to him. But when his best friend with irresistible charm decides to come back home, Ryland now questions everything. Will Tessa give him a chance? Or will she fall for the charm of Joey Taylor?

This was a very fun and entertaining novel to read. I love romance of all types, so when I got my hands on Life on the Porcelain Edge, I excitedly jumped at the chance to read it. The novel truly lives up to the title and then some. Tessa is hilarious and so relatable; Ryland is fun and definitely a guy that any woman would want. Together, they make a formidable team that is hard to resist. This novel had me on the edge of my seat, smiling, biting my nails and rooting for these two. This novel is simply so entertaining and enjoyable.

Begin Again
Home In You Book 2
Crystal Walton
2017 Gold Medal
345 Pages
Check current price
Christian - Romance - Contemporary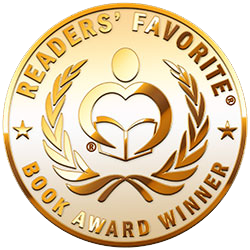 Reviewed by Romuald Dzemo for Readers' Favorite

Begin Again by Crystal Walton is Book Two in the Home in You series, a beautifully written Christian romance. I love romance that is built on characters who are broken somehow, people whose pain allows them to connect genuinely with others. Crystal Walton has created such characters in Drew Anderson and Ti Russo. Ti has spent her entire life running away from the nightmare that has been her childhood. Every time she thinks she can face it, she finds herself on the run. Now, one phone call has reminded her of the nightmare and she looks for a way to shake it off, a distraction, and so she is running again, but little does she know that she is running not from something this time, but into someone.

Drew has suffered a painful loss and has spent the last nine years struggling to keep the shop going, a family business that is threatened from all sides. Paying his bills and taking care of his daughter's medical needs are topmost things on his mind. Then comes Ti and everything changes. Can Ti limit the adventure to a simple distraction that will take her mind off the nightmare and is Drew ready to love and lose again?

Crystal Walton's writing seduced me and had me enthralled. The prose is excellent and her narrative voice so powerful and clear that it will have readers hooked throughout the entire ride. I enjoyed the way she weaves intensely emotional episodes into the story. I was transported into the inner workings of the hearts of the characters and I could feel their thrills and pain. Begin Again features well-sculpted characters who are emotionally rich, human, and highly relatable. This is a character-driven story that will have you entertained, reminding you of some of the finest emotions you have experienced.

Forever Mine
The Lake Shores Series Book 4
Aimee Martin
2017 Silver Medal
289 Pages
Check current price
Christian - Romance - Contemporary
Reviewed by Daria White for Readers' Favorite

Forever Mine by Aimee Martin tells the story of Blake Thompson and Kellina McDonald. Blake's past has left him heartbroken, and a former abusive marriage has Kellina wanting a better life for her and her young daughter, Gracie. While Kellina trusts God to keep her and her daughter safe, Blake wants nothing to do with God. He has his reasons and he's so closed off that Kellina decides to reach out to help him. What's the problem? Blake doesn't want help. He doesn't want to change. Most importantly, he doesn't want to open his heart to anyone. The problem is that his willpower is no match for the determined Kellina. Even when he meets her daughter, he's immediately taken with little Gracie, who brings the headstrong cowboy to his knees. Literally. As Blake gets to know Kellina and her daughter, he discovers he does want something more. The question is, does he have the courage to do it? Also, is Kellina ready for a man like Blake? She's suffering from a past too.

I have one word for Aimee Martin's Forever Mine; awesome! This book needs to be turned into a movie. Seriously. It literally has everything in it from faith to suspense, and everything else in between. I could not put it down once I started reading. I loved the character development of both Kellina and Blake. We start out with them both guarded, with the author beautifully writing their journey towards each other. Blake's vulnerabilities, in my opinion, are the most heart wrenching. I could tell he truly wanted to be free from his past, and Kellina is there to help him through it. He knows he can't do it alone, so he has to come to terms with God. Overall, both Kellina and Blake see what God is doing. They realize that He's bringing them together, but it's up to them to make the final choice. On the other hand, someone else in the mix doesn't want these two together. This twist in the story had me even more on edge and wondering what was going to happen next. I truly loved this story and I think others will too. Again, awesome!

No Pit So Deep
The Cody Musket Story
James Nathaniel Miller II
2017 Bronze Medal
299 Pages
Check current price
Christian - Romance - Contemporary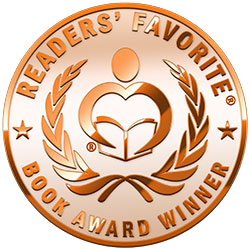 Reviewed by Stephen Fisher for Readers' Favorite

No Pit So Deep: The Cody Musket Story is a fast paced historical fiction novel, but with real events that inspired James N. Miller. The story begins with Cody, while on his way to an awards dinner, being pulled over by a police officer, who just happens to be the brother of the banquet's honoree, and Cody's ex-team mate. Just as Cody is signing an autograph for the officer's son, the officer is shot in a drive-by incident. Cody removes his shirt to try to stop the bleeding. When more officers arrive on the scene, they see Cody standing over his body. Quickly deciding to shoot first and ask questions later, they gun Cody down. When the news reaches his home, his wife, Brandi, is frantic and beside herself while trying to gather up their offspring on her way to the hospital.

James N. Miller hits it out of the ballpark with an awesome job of moving this story along at a breakneck pace that is loaded with action, suspense, and drama. Mr. Miller cleverly uses the media to insert the characters' all-American histories and accomplishments, as the family scrambles amidst the chaos while en route to the hospital bedside of the Musket family patriarch. No Pit So Deep has all the ingredients and then some to make this a multi-media success. Cody "Babe" Musket was a medal of honor winning U.S.M.C. Navy Seal, before becoming a major league baseball MVP infielder. Even though the battlefield had changed, our hero was still haunted for years by combat nightmares. No Pit So Deep is masterfully written with characters, and situations that are well developed, and very real. Wow! Great story!

Destiny By Design
Michelli Family Ties
Sherry Crandell
2017 Finalist
264 Pages
Check current price
Christian - Romance - Contemporary
Reviewed by Mamta Madhavan for Readers' Favorite

Destiny By Design: Michelli Family Ties by Sherry Crandell is an engaging love story where Trish Cooper meets someone who takes her back to her past, which she had closed and left a long time ago. She goes with her friend Tabitha to meet the latter's new boss and family, and Diego Michelli's startling green eyes and stubborn jaw line make Trish wonder what the man really is like behind his good looks. Trish is still hesitant to get close to Diego after her past experience, but will Diego be able to make her forget her past, and overcome her fears to draw her close to him? Will Trish be able to trust Diego?

I found the story entertaining with its well sketched characters. The main characters are real and convincing and will help readers connect with them on many levels. I liked the portrayal of Diego Michelli; rakish, roguish, attractive, and with a dangerous streak. Trish is likeable and relatable on a personal level. The scenes and descriptions are vivid and all the characters and moments come alive. Though the story has twists and turns, it will inspire and motivate readers to see how someone can change his life for the love of a woman. The author's fluid writing style makes it fast paced, and pulls readers into the Michelli family. All the twists, turns, secrets, and lies in the story keep readers glued to the book till the very last page.
Contact Author -