The Butterfly Recluse
Therese Heckenkamp
2021 Bronze Medal
220 Pages
Check current price
Christian - Romance - Contemporary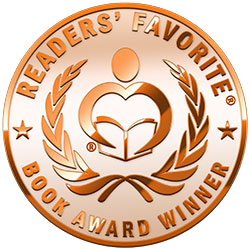 Reviewed by Deborah Stone for Readers' Favorite

The Butterfly Recluse by Therese Heckenkamp is a touching story that starts out slow and serene but takes us step by step on Lila's journey of discovery. Lila lives in a world of her own since losing her entire family in a car accident. She has retreated to a safe place where she thinks she can control what happens. Lila cares for and photographs butterflies, provides a safe haven for Monarchs, and keeps to herself. She potters in her garden, looking after her butterfly habitat, and sees nobody. She shops online, has groceries delivered and her only friend now is Jess, an online-only friend with no other contact. Harvey Sanford invades her world on a noisy motorcycle. Aside from disturbing her peace and quiet, he has disturbed her butterflies. He wants to buy some butterflies, but they're not for sale. Persistent and insistent, Harvey keeps coming back. After accidentally breaking Lila's camera, Harvey convinces her to leave her sanctuary long enough to buy her a new camera. Friendship and trust slowly develop and she agrees to attend his sister's wedding with him. At the reception, she feels betrayed by Harvey and she meets Jay. Everything Lila has trusted and held dear is suddenly being ripped away. Her quiet and peaceful existence has been twisted into a nightmare. She needs saving, but who can she trust. As she cries out to God, her prayers are heard.

Therese Heckenkamp takes us on an extraordinary journey in The Butterfly Recluse. What seemed like a slow start was actually the first step in the buildup to exciting events further down the road. As Therese Heckenkamp lays the groundwork for this fascinating story, we learn about a lonely young woman who has carved out a quiet and secluded life for herself until Harvey bursts into it in full force and keeps coming back. Therese demonstrates how tragedy can alter our lives and how we sometimes need help redefining who we are. Each character is well defined, realistic, and at times frightening. This story takes us into Lila's world and shows us how she struggles to reluctantly step back into the world around her. We also experience the consequences of the betrayal and lies that threaten to destroy her. Faith, second chances, trust, and forgiveness are key components of Therese Heckenkamp's love story that will tug at your heartstrings, thrill you, and scare you all at the same time. The second half of the book caught me totally by surprise, but no spoilers here.
Shattered Treasure
Cindy Patterson
2021 Silver Medal
354 Pages
Check current price
Christian - Romance - Contemporary
Reviewed by Rabia Tanveer for Readers' Favorite

Shattered Treasure by Cindy Patterson is the story about the scars of our past that don't seem to leave us, even if we try to move forward. Something like this happened to Addison. She was just trying to get over the hurt of her past. Loving someone is beautiful yet not easy and she knew that. But when she found out her boyfriend was cheating on her, Addison's world shattered. However, her breaking point came when her sister died and she knew she couldn't take it anymore. She made a huge mistake and was involved in a car accident that almost took the life of a young girl. Devastated, she tries to rectify her mistake and apologize. Soon, she realizes that fate has some testing in store for her. All she needs to do is make sure she fastens her seatbelt and tries her best to stay on course.

Beautiful yet very powerful, the story is poignant and shares a strong message. If you are good at heart, good things will come to you, even if they take time. Addison is the quintessential protagonist that falls into hard times, but unlike the usual protagonist, she actually does something about it and tries to make the best of the situation she is in. She is strong and smart, but more than that, she has a big heart that gets her into trouble and she knows it. Her relationship with Logan was very charming; the two of them took their time to test the waters and see if they will fit each other. They both were calculating, but they gave in at the end. This is a wonderful story of forgiveness, of loving and of acceptance; one that I enjoyed a lot!
Catching the Cowboy
A Small-Town Clean Romance (Summer Creek Book 1)
Shanna Hatfield
2021 Gold Medal
362 Pages
Check current price
Christian - Romance - Contemporary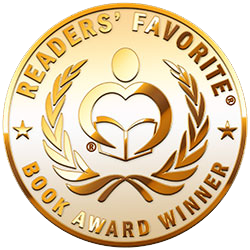 Reviewed by Rolanda Lyles for Readers' Favorite

Emery Magnolia Brighton is the spoiled and privileged daughter of James and Lisa Brighton. In the past, when she got into trouble, all she had to do was call her dad or uncle Judge Henry and they got her out of trouble. On this particular day, Emery went to hang out with her friends and got drunk. She decided to attempt to ride a police horse and got caught. She called her dad, but instead of being rescued, she is sentenced to either prison or community service. Not wanting to go to prison, she is sent to stay with her father and her uncle Judge Henry's friend Nell, her grandson Hudson Cole, and his daughter Crickett. Emery is tasked with working for minimum wage and doing community service hours at Summer Creek Ranch. Emery finds that her scandalous behavior and reputation have followed her, and Hud isn't too keen on Emery staying with their family and influencing his daughter. Will she be able to make a new and positive name for herself and find redemption, and what other changes will come to the little town with Emery in residence?

Shanna Hatfield's Catching the Cowboy is a romance novel about past hurt, personal growth, and finding purpose. Shanna's writing is encouraging and inspires us not to let our past mistakes define us. I loved how Emery learned from her previous behavior, saw herself as the selfish and spoiled person that she was, and decided to become someone better. I also found Hud and his daughter's relationship refreshing in the way that he was affectionate, protective, and supportive of his daughter. Shanna's writing is compelling and I found the characters to be very human and believable. The pacing and progression of the story were masterfully written and I never lost interest in the story. A gripping love story that I found inspirational as well.
The Weight of Birds
A Novel
Amanda Lewis
2020 Silver Medal
267 Pages
Check current price
Christian - Romance - Contemporary
Reviewed by Lesley Jones for Readers' Favorite

In The Weight of Birds by Amanda Lewis, when Cecelia loses her husband Charlie to a brain aneurysm at just 25 years of age, her entire world falls apart. Her trust in God and goodness had disappeared and its place was grief and anger. Cecelia and Charlie's dream of an art gallery was gone and a fresh start away from all the painful memories seems the only solution. Cecelia moves to New York to open an art gallery, where she meets Peter, a charming and mysterious Swedish art curator. His ice-blue eyes and kindness immediately draw Cecelia toward him. As their relationship continues, Cecelia wonders if Peter will be the person that can heal her heart and soothe the painful memories of Charlie. But when they take a trip to his hometown of Gothenburg and she meets his bohemian artist brother Mattias, her whole life is turned upside down. Cecelia has a difficult choice to make which could lead her to lose them both. Is there such a thing as love at first sight where souls are connected? What if God is always around you? What if everything happens for a reason and you just need to open your eyes and notice the miracles as they appear?

The Weight of Birds by Amanda Lewis is wonderful and so heartwarming. I loved the message that even though you go through tragedy, there is the chance of future happiness; you just have to place your trust in God. The characters have been carefully thought out, their detailed personality traits brought them completely to life. Cecelia's superb morality and optimism, Peter's strength, and charisma, and Mattias's free spirit and kindness. I really enjoyed following Cecelia and Mattias's personal journey as they both tried to overcome their painful pasts and trust in human kindness once more. The spiritual message fitted perfectly into the plot and I loved the thought that God sits behind a huge desk covered in sticky notes. I also thought the vision of a seagull representing Charlie was a brilliant spiritual detail in the story. Mattias's baptism scene is both emotional and electric. The descriptive narrative was excellent, especially the beautiful landscapes of Gothenburg. There were many obstacles that kept the story moving forward and the ending was truly joyous. A warning before you read the epilogue; it will bring a tear to your eye.
Replay
Mandy Lawrence
2020 Bronze Medal
282 Pages
Check current price
Christian - Romance - Contemporary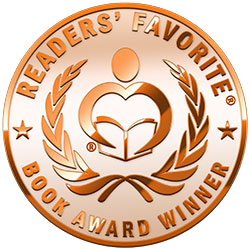 Reviewed by Ruffina Oserio for Readers' Favorite

Inspiring and poignantly written, Replay by Mandy Lawrence is a romance that explores what it takes to make a relationship succeed against the odds. When rookie receiver for the Carolina Panthers, Derek Holder, marries Abby, it seems like a fairy tale to her. But things start falling apart when her father is diagnosed with cancer. Abby fears an imminent loss and regrets she hasn't given her family the time they needed when she had the opportunity, absorbed with college life. Things aren't going great for Derek as he has his own demons to deal with. The two become so engrossed with themselves that they begin to distance themselves from each other. When their marriage faces the inevitable crisis, can something help them recover the love that once was?

While Replay explores the challenges that most couples face in their marriage, it is also a story of a family's faith and how letting God speak through the events of their lives can help them change perspective and redefine their purpose. Mandy Lawrence knows how to explore the climates of the human heart, allowing emotions that are real and powerful to come out through the narrative. This is a well-written story that will resonate with most married couples. I have been there and I have witnessed what stressful situations can do to a marriage. The characters are real, the writing is balanced and deft, and the setting is vividly captured in elegant prose. This is an intelligently written story with powerful lessons for readers. It is entertaining and inspiring, a gift to be shared.
200 Letters
Amy Watkins
2020 Honorable Mention
291 Pages
Check current price
Christian - Romance - Contemporary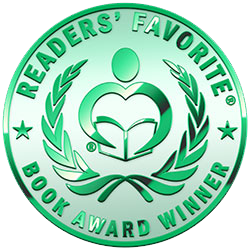 Reviewed by Ruffina Oserio for Readers' Favorite

Amy Watkins' 200 Letters is a suspenseful romance with realistic characters, a strong conflict, and a plot that makes it a page-turner. Ethan and Angela are both in abusive relationships. While Angela's husband has a short-fuse temper and a domineering character, Ethan's wife is manipulative and tends toward blackmail. The two meet and fall in love, but their vindictive exes won't let them have a happy relationship. Incarceration leads to the separation of the lovers and their sole method of communication is through letter writing. Can their love mature and withstand the storms that hit them so hard?

Amy Watkins' 200 Letters is written in a style that is thoughtful and very observant of human nature. I loved the characters — they are deeply flawed, hurt, and not-so-perfect humans. Ethan has had so many failed relationships and it was hard determining if he can stay for long in the new relationship. A lot happens in this novel that is never lacking in drama and craziness. The author explores how relationships can turn sour and the theme of abuse in relationships. The use of the epistolary style is ingenious and it does far more than entertain readers, helping in both plot, thematic and character development. The characters are realistic, the plot is cleverly written, reserving many surprises for readers. I loved the way the author weaves humanity and realism into the story. Readers can easily connect emotionally with the characters. Amy Watkins' writing flows with grace and appeals to human emotion in a powerful way. This is a story with rich characters.
Buttonholed
Anita Klumpers
2020 Finalist
158 Pages
Check current price
Christian - Romance - Contemporary
Reviewed by Barbara Oliverio for Readers' Favorite

When Manderley Jessup gets a panicked call from her mother that a film crew is descending on her Tennessee hometown to document the family history of a centuries-old duel, she sighs, leaves Chicago, and heeds the call. She arrives and soon falls back into the rhythm of the Southern town, complete with church sermons that make her ponder, family dinners that challenge her already expanding curves, and meddling from her pushy but well-meaning mama. In Buttonholed by Anita Klumpers, Manderley finally attempts to bridge the divide between the feuding families and is surprised to discover not only a present-day covert Romeo and Juliet romance but also a confusing attraction of her own for a handsome fellow in the enemy camp.

Anita Klumpers gives us a charmer of a story in Buttonholed. I was immediately transported to the enchanting community of Lowellton with its tree-lined streets and gazebos, and I appreciated the leisurely pace of the story. Manderley is a relatable heroine with one foot in the bustling Northern city she has left home for, and the other in the graceful Southern town that shaped her ideals. It's the melding of her two experiences that gives her the audacity to help push her family and the opposite side to mend fences and resolve the root of the original argument—even encouraging a few romances along the way. Y'all do yourselves a favor and pour a tall glass of sweet tea, settle on the porch swing, and savor this delightful novella.
Dear John
Linda Heavner Gerald
2020 Gold Medal
205 Pages
Check current price
Christian - Romance - Contemporary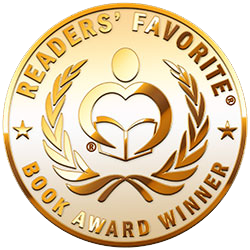 Reviewed by Mamta Madhavan for Readers' Favorite

'If only I could return to the joyous days of our past. All of those memories are about to be filed in my memory bank as "obsolete."' Everything changes in life and things never remain the same. Dear John by Linda Heavner Gerald introduces readers to an aging group of friends and, along with that group, she takes readers to an aging town, Port St. Joe, where the characters relive their days, realizing as they grow older and traverse their individual paths in life that things can never be the same. Sometimes life has a way of showing you the truth that is masked and it is heartwarming to read about the main character, Becky Connors, and her life, her letting go of the past, closing the past chapters of her life, and moving towards a new life. Growing old and dealing with the challenges that accompany aging have been dealt with in this book and readers become familiar with her close group from elementary school and at the Auburn University and how they deal with the process of aging and growing old together.

It is a book about friendship, love, sadness, aging, humor, joys, and sorrows. Becky's pain in being betrayed and abandoned by her husband is tangible and she also gives a glimpse of life in that Southern town (one of the oldest in the state of Florida) in those days. The author knits in Becky Connors growing up along with the good times shared with her group of friends and the breaking up of her marriage with John with expertise, tying them all together without sounding forced or losing the momentum of the plot. Readers will be able to connect with the character's experiences and friends, and the stories that happened during each stage of their lives are heartwarming. The author's style of writing is neat and simple and her way of expressing is detailed, honest, straightforward, and unapologetic. There is a thread of nostalgia, uniqueness, and an accompanying sense of joy that runs through the plot which makes this book endearing to readers.

Can You Lose the Unibrow?
Sally Burbank
2019 Finalist
304 Pages
Check current price
Christian - Romance - Contemporary
Reviewed by Trudi LoPreto for Readers' Favorite

Forty-year-old Sherri wants to find a perfect match but since she hasn't dated in a long time, she decides it is best to contact a not so perfect match to test her skills and get back in the race. Her choice is Greg, a man who has not been in the dating game for several years and has the same idea as Sherri. When the two meet, they find they share a lot in common. They decide that they can help each other and form Operation Soulmate. Sherri advises Greg on what he needs to improve to find the perfect girl and Greg will do the same for her. They spend several months together and form a very close relationship; always being there for each other. Greg finds a beautiful woman on the website and immediately Sherri is kind of jealous but still sticks to the pact. She also finds someone who may turn out to be her dream mate. They soon find themselves in situations that are funny, touching and eye-opening.

Can You Lose the Unibrow? by Sally Burbank is an easy to read, entertaining story of two people, Sherri and Greg, who are looking for love through an online dating website. I loved Can You Lose the Unibrow? a lot. There were times when I heard my mother's voice giving me the same advice; other times I heard myself sharing these thoughts with my own daughter. It was impossible not to like Sherri and be there to root her on. Greg was the steady stand-by friend every girl and/or woman longs to have on her side. You will have to read Can You Lose the Unibrow? yourself to enjoy all of the action. This romance read is a five star plus hit!
All Other Ground
Doris H. Dancy
2019 Finalist
276 Pages
Check current price
Christian - Romance - Contemporary
Reviewed by Vincent Dublado for Readers' Favorite

Author Doris H. Dancy is a spiritual romanticist and at peace with the world. This is reflected in her Redemptive Love Series of romance novels. All Other Ground is the third book that focuses on Summer Carlton, a peaceful woman turned vindictive by the events in her life--a natural but unhealthy response to negative stimuli. But Summer wins our empathy when the man she has loved for a long time marries another woman. The time and effort she has invested in the relationship all went down the drain upon the tolling of the wedding bells that she could hear as she drives away to extricate herself from the pain of Zack's betrayal. What follows as she tries licking her wounds and moving on is a difficult path toward renewal.

To say that this story is a feel-good romance novel is an understatement. It touches not only your emotional sensibilities but your spirit as well. Ms. Dancy works on the theme that we are all, in one way or another, "broken people" from how we react to the events in our lives. The novel reads like an extended parable that builds up its piquancy as the plot moves forward. It does not lecture, but it guides. Whether or not you prefer to deal with challenges by subscribing to supernatural abstraction, All Other Ground will make you reevaluate how you use your power to choose. It deserves a space on every bookshelf of readers who prefer an alternative to formulated romance novels.
Contact Author -