Replay
Mandy Lawrence
2020 Bronze Medal
282 Pages
Check current price
Christian - Romance - Contemporary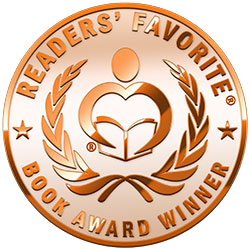 Reviewed by Ruffina Oserio for Readers' Favorite

Inspiring and poignantly written, Replay by Mandy Lawrence is a romance that explores what it takes to make a relationship succeed against the odds. When rookie receiver for the Carolina Panthers, Derek Holder, marries Abby, it seems like a fairy tale to her. But things start falling apart when her father is diagnosed with cancer. Abby fears an imminent loss and regrets she hasn't given her family the time they needed when she had the opportunity, absorbed with college life. Things aren't going great for Derek as he has his own demons to deal with. The two become so engrossed with themselves that they begin to distance themselves from each other. When their marriage faces the inevitable crisis, can something help them recover the love that once was?

While Replay explores the challenges that most couples face in their marriage, it is also a story of a family's faith and how letting God speak through the events of their lives can help them change perspective and redefine their purpose. Mandy Lawrence knows how to explore the climates of the human heart, allowing emotions that are real and powerful to come out through the narrative. This is a well-written story that will resonate with most married couples. I have been there and I have witnessed what stressful situations can do to a marriage. The characters are real, the writing is balanced and deft, and the setting is vividly captured in elegant prose. This is an intelligently written story with powerful lessons for readers. It is entertaining and inspiring, a gift to be shared.
200 Letters
Amy Watkins
2020 Honorable Mention
291 Pages
Check current price
Christian - Romance - Contemporary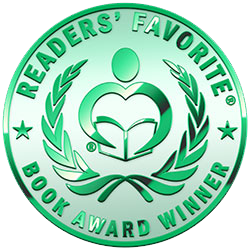 Reviewed by Ruffina Oserio for Readers' Favorite

Amy Watkins' 200 Letters is a suspenseful romance with realistic characters, a strong conflict, and a plot that makes it a page-turner. Ethan and Angela are both in abusive relationships. While Angela's husband has a short-fuse temper and a domineering character, Ethan's wife is manipulative and tends toward blackmail. The two meet and fall in love, but their vindictive exes won't let them have a happy relationship. Incarceration leads to the separation of the lovers and their sole method of communication is through letter writing. Can their love mature and withstand the storms that hit them so hard?

Amy Watkins' 200 Letters is written in a style that is thoughtful and very observant of human nature. I loved the characters — they are deeply flawed, hurt, and not-so-perfect humans. Ethan has had so many failed relationships and it was hard determining if he can stay for long in the new relationship. A lot happens in this novel that is never lacking in drama and craziness. The author explores how relationships can turn sour and the theme of abuse in relationships. The use of the epistolary style is ingenious and it does far more than entertain readers, helping in both plot, thematic and character development. The characters are realistic, the plot is cleverly written, reserving many surprises for readers. I loved the way the author weaves humanity and realism into the story. Readers can easily connect emotionally with the characters. Amy Watkins' writing flows with grace and appeals to human emotion in a powerful way. This is a story with rich characters.
Buttonholed
Anita Klumpers
2020 Finalist
158 Pages
Check current price
Christian - Romance - Contemporary
Reviewed by Barbara Oliverio for Readers' Favorite

When Manderley Jessup gets a panicked call from her mother that a film crew is descending on her Tennessee hometown to document the family history of a centuries-old duel, she sighs, leaves Chicago, and heeds the call. She arrives and soon falls back into the rhythm of the Southern town, complete with church sermons that make her ponder, family dinners that challenge her already expanding curves, and meddling from her pushy but well-meaning mama. In Buttonholed by Anita Klumpers, Manderley finally attempts to bridge the divide between the feuding families and is surprised to discover not only a present-day covert Romeo and Juliet romance but also a confusing attraction of her own for a handsome fellow in the enemy camp.

Anita Klumpers gives us a charmer of a story in Buttonholed. I was immediately transported to the enchanting community of Lowellton with its tree-lined streets and gazebos, and I appreciated the leisurely pace of the story. Manderley is a relatable heroine with one foot in the bustling Northern city she has left home for, and the other in the graceful Southern town that shaped her ideals. It's the melding of her two experiences that gives her the audacity to help push her family and the opposite side to mend fences and resolve the root of the original argument—even encouraging a few romances along the way. Y'all do yourselves a favor and pour a tall glass of sweet tea, settle on the porch swing, and savor this delightful novella.
Hope Alone
Ruth Meyer
2019 Bronze Medal
272 Pages
Check current price
Christian - Romance - Contemporary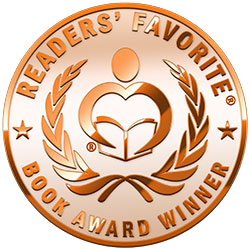 Reviewed by Edith Wairimu for Readers' Favorite

Ruth Meyer's heart-warming Christian fiction novel, Hope Alone, chronicles Faith Williams' journey through devastating lows that deepen her faith in God. While in high school, Faith falls pregnant. The one man she hoped to count on during and after the devastating discovery turns his back on her. When Spencer, the father of her child, refuses to take responsibility, Aaron steps in, giving Faith the support she has been craving. Things seem to be going well as the child becomes a point of hope for many in Faith and Aaron's circle ... until Spencer shows up again. As he tries to edge closer to Faith, cracks start to form in Faith and Aaron's relationship. Has Spencer changed like he claims and will Faith and Aaron's relationship survive? Will Faith, with the help of her family, survive the ordeals that lie in front of her?

Hope Alone by Ruth Meyer is an amazing read. It features easily relatable characters that have been through difficult and tumultuous moments but whose faith serves as an anchor even in the worst of times. Faith's family has been through it all - from abandonment by a spouse to dealing with teen pregnancy and a devastating accident. Their lives are far from perfect and sometimes they make mistakes. Still, their story offers a strong lesson on the liberating power of forgiveness and the unwavering presence of God even in the darkest of moments. The novel also contains themes of restoration and growth through overcoming trials by the power of God. It also speaks to Christians to shine God's love on other people. Adeptly written, Hope Alone by Ruth Meyer is an encouraging and eye-opening read.
Season's Shadows
Wendy Black Farley
2019 Honorable Mention
290 Pages
Check current price
Christian - Romance - Contemporary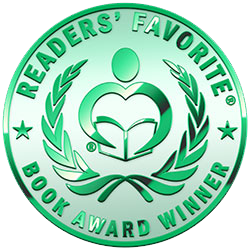 Reviewed by Peggy Jo Wipf for Readers' Favorite

Wendy Black Farley resumes the life of Cori Sellers from Season's Stranger to Season's Shadows. Life is a whirlwind for Cori when she returns to Laurel Ledge after a visit to her brother and sister-in-law in Arizona. The "stranger", Michael Flores, continues to see Cori, and she finds he is an attentive boyfriend when their schedules allow dating time. As a counselor for Amity Associates, they often call on her to travel for on-site counseling and to assess problems for the company, which is how she ended up in Xi'an, China. The travel wasn't so bad; it was the man they expected her to work with, Stewart Montgomery. The man who was hired at one point to seduce her. Though she finds him attractive, she doesn't trust her feelings around him, and besides, she is dating Michael. Stewart's job is a PI, but he excels in extracting people who are caught in human trafficking. Stewart and Cori find themselves in trouble when they uncover the truth about what is hidden in a warehouse of the company they are called to assist.  
 
Season's Shadows is unique as Wendy Black Farley focuses on issues that secretly plague every country; slavery, human trafficking, disease, and abuse. Cori is a complicated character as she is dealing with when to let go of her brother as his medical caretaker, who are her real parents, and a boyfriend who wants to shelter her from any disappointments in life. Her job demands a quick pace and Stewart always includes some kind of action wherever he is. I found Cori lovable though she was dealing with stressful situations continually. Michael was sweet but clingy, whereas Stewart was focused and constantly looking for the next rescue. I found the book ended on a great note while looking forward to another adventure in Cori's life. Multiple activities with a spiritual undertone make this a must-read for Christian mystery fans.
Rosemary's Beach House
Linda Heavner Gerald
2019 Honorable Mention
401 Pages
Check current price
Christian - Romance - Contemporary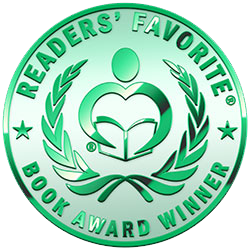 Reviewed by Divine Zape for Readers' Favorite

How much pain can one woman's heart endure? In Rosemary's Beach House by Linda Heavner Gerald, Rosemary Lewis divorces her cheating husband and suffers through depression. To cope, she becomes a workaholic, focusing on her career as a Registered Nurse. When she meets Malcolm Beach, it is like a dream come true, because he has everything any woman could want in a man. She is adored by her new husband, a man with whom she shares almost everything, including sailing, which delights her. But then Malcolm suddenly dies, a tragedy that hits her to the very core. But this isn't the worst of her troubles for a terrible enemy is poised against her. Does she have what it takes to protect herself? Is there enough fight in her to survive an enemy as vicious as what is heading towards her?

Rosemary's Beach House is a story of the heart, a narrative that looks deeply at the human heart. The protagonist is a well-developed character, a woman who has experienced heartbreak and loss, and the reader is keen to find out how she rebuilds herself after every heartache. As I read this novel, I couldn't help but wonder if human life is designed to be characterized by pain with just occasional moments of happiness. The statement that "happiness was an occasional episode in the general drama of pain" can be said of this protagonist. The story is told in a compelling narrative voice and the internal conflict is deftly handled and used to add depth to the character development. This is a very engaging and interesting read, filled with humanity and realism.
All Other Ground
Doris H. Dancy
2019 Finalist
276 Pages
Check current price
Christian - Romance - Contemporary
Reviewed by Vincent Dublado for Readers' Favorite

Author Doris H. Dancy is a spiritual romanticist and at peace with the world. This is reflected in her Redemptive Love Series of romance novels. All Other Ground is the third book that focuses on Summer Carlton, a peaceful woman turned vindictive by the events in her life--a natural but unhealthy response to negative stimuli. But Summer wins our empathy when the man she has loved for a long time marries another woman. The time and effort she has invested in the relationship all went down the drain upon the tolling of the wedding bells that she could hear as she drives away to extricate herself from the pain of Zack's betrayal. What follows as she tries licking her wounds and moving on is a difficult path toward renewal.

To say that this story is a feel-good romance novel is an understatement. It touches not only your emotional sensibilities but your spirit as well. Ms. Dancy works on the theme that we are all, in one way or another, "broken people" from how we react to the events in our lives. The novel reads like an extended parable that builds up its piquancy as the plot moves forward. It does not lecture, but it guides. Whether or not you prefer to deal with challenges by subscribing to supernatural abstraction, All Other Ground will make you reevaluate how you use your power to choose. It deserves a space on every bookshelf of readers who prefer an alternative to formulated romance novels.
Can You Lose the Unibrow?
Sally Burbank
2019 Finalist
304 Pages
Check current price
Christian - Romance - Contemporary
Reviewed by Trudi LoPreto for Readers' Favorite

Forty-year-old Sherri wants to find a perfect match but since she hasn't dated in a long time, she decides it is best to contact a not so perfect match to test her skills and get back in the race. Her choice is Greg, a man who has not been in the dating game for several years and has the same idea as Sherri. When the two meet, they find they share a lot in common. They decide that they can help each other and form Operation Soulmate. Sherri advises Greg on what he needs to improve to find the perfect girl and Greg will do the same for her. They spend several months together and form a very close relationship; always being there for each other. Greg finds a beautiful woman on the website and immediately Sherri is kind of jealous but still sticks to the pact. She also finds someone who may turn out to be her dream mate. They soon find themselves in situations that are funny, touching and eye-opening.

Can You Lose the Unibrow? by Sally Burbank is an easy to read, entertaining story of two people, Sherri and Greg, who are looking for love through an online dating website. I loved Can You Lose the Unibrow? a lot. There were times when I heard my mother's voice giving me the same advice; other times I heard myself sharing these thoughts with my own daughter. It was impossible not to like Sherri and be there to root her on. Greg was the steady stand-by friend every girl and/or woman longs to have on her side. You will have to read Can You Lose the Unibrow? yourself to enjoy all of the action. This romance read is a five star plus hit!
The Color of Truth
The Chain of Lakes Book 3
Stacy Monson
2018 Gold Medal
291 Pages
Check current price
Christian - Romance - Contemporary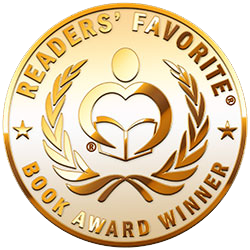 Reviewed by Patricia Bell for Readers' Favorite

The Color of Truth (The Chain of Lakes Book 3) by Stacy Monson is a heartwarming story about Marti, a young adult who has had an extraordinarily bad life. Having a father in jail and a drunk for a mother, Marti has felt anything but loved. Her sister, Katie, who is still a minor and has been placed in foster care, is developmentally challenged and Marti carries that burden on her shoulders as well. Unknowingly, Marti allowed a very bad man (a drug dealer) to come into her life. A decision that will put her and her sister in danger. And then there's Sam, who has suffered much himself. After a tragic event at the youth center and his pregnant wife walking out on him, Sam struggles with his own issues of guilt and self-worth.

The Color of Truth is a truly encouraging story of God's love and grace. Stacy Monson has created beautiful characters that speak to the heart. I couldn't help but love and feel for Marti and Sam. I enjoyed the way God worked in Marti's life to give her the self-confidence she needed to realize just how capable she was. I felt a strong connection to Marti. Her lack of self-worth and feelings of inadequacy touched me on a whole new level. This is the third book in The Chain of Lake series and, although I haven't read the first two, I had no problem following the story. The Color of Truth is easily a stand-alone book. I look forward to reading the first two in the series. Applause to Stacy Monson for creating a beautiful story.

Escape from Behruz
Judy Meadows
2018 Silver Medal
208 Pages
Check current price
Christian - Romance - Contemporary
Reviewed by Divine Zape for Readers' Favorite

Escape from Behruz by Judy Meadows is a quick read, a contemporary romance with a unique setting in the Middle East. This is a love story set in difficult times and challenging social and political climates. Olivia and her child, Jamal, are in great danger and Rashid is there to help them escape the violence in Behruz. Follow the trio as they undertake a difficult trek across the mountains. Two souls who once felt connected to each other; now that they are so close, can that attraction be rekindled and can friendship grow into intimacy? Can Olivia conquer her fears and tell Rashid the truth about Jamal, and does Rashid have the courage to risk his heart again?

This is a sweet romance, a story more of the heart than one that is action-driven. The title may make one feel as though they'd be reading about an escape journey with an elaborate and sophisticated plot, but what they will encounter is two ordinary and well-developed characters with strong backgrounds. Navigating the labyrinths and the landscapes of their hearts is interesting. I enjoyed the fact that the love between Rashid and Olivia grows with time and readers can understand how they nurture it. The writing is real and it takes place in a beautiful setting, capturing great images from the landscape and powerful social and political moments.

I enjoyed the portrait of the nomadic life. The writing might not be stellar, but it is engaging, infused with insightful moments and images that are cinematic. Escape from Behruz by Judy Meadows transports the reader into the inner workings of the hearts of the characters, allowing the reader to feel their fears and anxieties, their hopes and secret longings, a journey that culminates in a satisfying denouement. Overall, it is a great read.

Contact Author -