The Girl's Still Got It
Take a Walk with Ruth and the God Who Rocked Her World
Liz Curtis Higgs
2012 Gold Medal
240 Pages
Check current price
Christian - Non-Fiction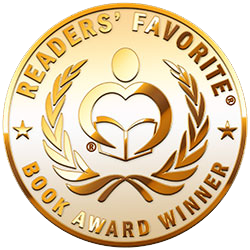 Reviewed by Anne Boling for Readers' Favorite

I was honored to meet Ms Higgs at a book fair and again at the taping of the DVD that goes along with this book. Every time I meet her I become teary eyed and giddy. She never puts on airs and she always makes me laugh. Our personal stories are similar: rebelled against God, led a life of sin and FORGIVEN by the Grace of the Lord, which gives me a special bond with her. "The Girl's Still Got It: Take a Walk with Ruth and the God Who Rocked Her World" by Liz Curtis Higgs is the retelling of the book of Ruth. One of the things I love about Higgs's books is how she never wastes time. She jumps right in during the introduction and begins to teach. She backs up her teachings with scripture. Liz has a way of transporting us back in time to the world she is writing about. This book is no different. I'm not sure how she manages to do it but she beams us to the land of Moab where we listen to the conversations of Ruth and Naomi. I should probably state that I love the Book of Ruth. It is usually read in wedding ceremonies but rarely do I hear of it in other situations. As we investigate the book and gather the clues we will come to love the characters and the plot.

The Book Of Ruth is a true story. Of course Ms Higgs had to use poetic license when it came to conversations. The reader is privileged to follow along as Naomi and Ruth make their way to Jerusalem. Naomi is sad and bitter. She's lost a husband and both sons. Now she has a daughter in law she feels obligated to care for. Through it all the pain, the anger, the emotional ups and downs, Naomi still has God in her heart. God is bigger than her anger. There are so many lessons to learn from this book. After reading "The Girl's Still Got It" I will never again look at the book of Ruth the same way. Though this book was written many years ago, I found lesson after lesson meant for me. Thank you Ms Higgs, You Still Got It Girl!
Employed by God
Benefits Packaged With Faith
Tracy S. Deitz
2012 Silver Medal
160 Pages
Check current price
Christian - Non-Fiction
Reviewed by Joy Hannabass for Readers' Favorite

It happens to all of us. Everything seems to be going great for us, then we get news that knocks life right out from under us. That was what happened to this author, and this is why she decided to write this book. Tracy thought her job was secure, but to her shock and surprise, she was let go from her job, or 'fired' would be a better way of putting it. In this book, Tracy talks about the way it happened the day she lost her job, her life being unemployed, and emotions she had to deal with because of her job loss. And she says how she used that time of unemployment to build a stronger relationship with the Lord.

Tracy Deitz opens her heart in her debut book, "Employed By God," taking readers on her journey from the time she was fired through trusting God with her life and trusting Him for His will in her life. This wasn't an easy journey, and I appreciate Tracy digging deep into her soul, being honest about her feelings of disappointment, discouragement, being angry with God, and even trying some things that are not of God to find fulfillment. But through it all, she makes the right choices and uses her time and talents to draw closer to the Lord.
Tracy's story is easy to read and relate to because she is speaking from her heart. She is teaching the reader what worked for her in her time of distress. She shows that when we give our life to God and strive to grow closer to Him, He will give us a peace and comfort that only He can give.

This would be a wonderful Bible study and Tracy helps by including study questions and scriptures at the end of each chapter. I highly recommend this book to anyone going through a loss of any kind.
Grace of Giving
Turning the Key to Enter and Experience Fullness of Life
Marja Meijers
2011 Gold Medal
116 Pages
Check current price
Christian - Non-Fiction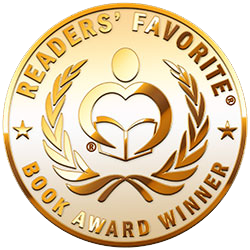 Reviewed by Lynette Fowlston for Readers' Favorite

In the fourth book of her Ten Commandments series, Grace of Giving, author Marja Meijers teaches us about the 8th commandment, "Thou Shall Not Steal". She uses the verse John 10:10..."he thief comes only in order to steal, kill, and destroy. I have come in order that you might have life-life in all its fullness."

We all can remember Robin Hood who stole from the rich and gave to the poor. He was immortalized but still was doing wrong. Do not steal includes taking money and merchandise; but there are other things we steal that we do not often think about. How about where we work, do we steal time from our employer? Computers make it easy for us to take time from our employers when we check personal e-mail or order things on-line; talking on the phone with friends also steals time, because we are not giving 100% to our job. The same things can apply to our family and our church. We steal from God when we neglect the one little thing that he asks us to do...tithe.

This is a short book with a wonderful message. The author teaches us about giving and getting and shows that all that we have comes from the Lord. The end of each chapter has three little questions on which to meditate, and I think that will help each person reading the book. I think it is a great little study.
Hannah Reborn
Maturing and healing the soul beyond organized religion
Rev Hannah Thomsen and Ed Thomsen
2011 Gold Medal
352 Pages
Check current price
Christian - Non-Fiction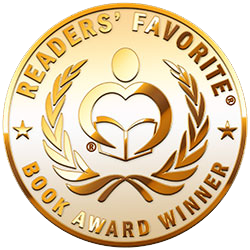 Reviewed by Rita G. for Readers' Favorite

When a pink letter arrived from the United States, Hannah's family was excited. The letter was from a distant relative. The Danish family had never met Ed but was unfazed when his next letter invited Hannah to visit the US at his expense. After only six days of the visit, Ed asked Hannah to marry him, and she said yes. When she called her parents, her father was ecstatic.

Married life was not easy. The couple had little in common. They lived in an old house on a goat farm. The culture was very different from anything Hannah had ever experienced. Hannah was a devout Mormon. She believed Ed was too. Soon she began to question his beliefs. After discovering his true beliefs, Hannah had a break down.

Ed believed that their son, Samuel, was the reincarnation of Samuel of the Old Testament and their son, Matthew, was the reincarnation of the Apostle Matthew. He believed Hannah was Hannah, the mother of Samuel, reborn, and that, in his former life, he had been the Apostle Peter. He also believed in space aliens. Slowly Hannah "awakened" to the realization that Ed was right. Hannah was visited by Deborah, Zipporah, and Eloi.

This book is well-written. There will be many that will be skeptical or uncomfortable with the subject matter. The text is well-organized and developed. I've always been curious about the faith of the Church of Jesus Christ of Latte-day Saints. Hannah sheds light on some of the aspects I questioned. She also goes in great detail concerning her new found faith. Hannah has lived an interesting life. She shares her story to enlighten others.
Resurrection
Terry Dick
2011 Bronze Medal
120 Pages
Check current price
Christian - Non-Fiction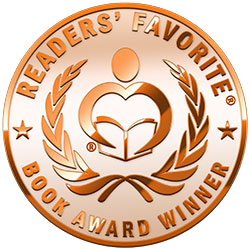 Reviewed by Anne Boiling for Readers' Favorite

Resurrection is the retelling of the greatest story ever told. It is the tale of Jesus Christ beginning when he was praying in the garden through his resurrection. Author Terry Dick retells the story that so many of us heard or read countless times and yet never truly comprehended the gist of the story.

When I think back on the sky going dark, the earthquake, and the veil tearing, it seems obvious that anyone there would know He is the son of God; and yet, people still refuse to believe. The author states he believes the time of tribulation is drawing near. I think he is right.

Dick does an excellent job in bringing the story to life. His style and presentation is simplistic, easy to understand, and interesting. He tells the tale in a contemporary manner without tarnishing the meaning. I'm not sure I have ever considered what was going on in hell while Christ was there. I think that Terry Dick's thesis is probably true. I am sure Satan was arrogant, pleased with himself, and cruel. He still is today. I am also sure the angels wanted to rescue Christ, but they knew God had a plan. Dick explained why Christ had to be crucified. He explained the term paradise. He demonstrated why the connection between God and Christ was temporarily severed. I was surprised he did not mention the dead arising from the graves.

This book is not long, a mere 120 pages. It may be small, but it a powerful story.
Completely Whole
Paulette Harper
2011 Silver Medal
174 Pages
Check current price
Christian - Non-Fiction
Reviewed by Lynette Fowlston for Readers' Favorite

Often when we are faced with a dilemma, we think "Why is God doing this to me?"" instead of wondering "What is God trying to say and teach me through it?" When we accepted Jesus as our Savior, we became a child of God and we feel we should have a easy life, no disruptions, everything going just fine, Well that"s not the way it is. Life is not a easy road and there is no easy way out of things. Throughout the Bible, we find mighty men of God petitioning God to be delivered from a hardship. As we face hardships in our life, many turn to behaviors that are self destructive... extra-marital affairs, drugs and alcohol, and many other pleasures of life. But when we reach the bottom, God is always there reaching out his hand to pull you back to him. As His child, God, at times, will place a "thorn" in your life. Maybe to keep you humble, or to make you aware of how you must rely and trust him or to discipline you for your self- destructive ways which will remain with you from then on.

"Completely Whole" is a self help book, but, in my opinion, more of a guide to help you along the way in your walk with God. In the thirteen short chapters one will find; how to be made whole, what is best for you, how not to look back on you past and other understanding meditations to help fulfill your life in Christ. With a powerful prayer after each chapter I feel the reader will get much satisfaction out of reading Ms. Harper's book "Completely Whole". Even though written for women, I feel a man will learn just as much from this book and his walk with God. Recommended for everyone.
Mission Possible
Spiritual Covering
D.L. McCarragher
2010 Gold Medal
134 Pages
Check current price
Christian - Non-Fiction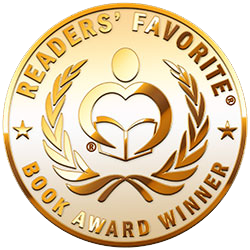 Reviewed by Anne Boiling for Readers' Favorite

"Mission Possible" by Deborah L. McCarragher is a book about encouragement. She offers strategies and Bible verses to assist a wife in her endeavor to introduce her husband to the Lord. Each chapter ends with questions that make the reader think.

Too often, we speak without thinking of the consequences of our words. I remember specifically when I began to seriously pray for my husband, I prayed first that the Lord would allow me to utter only words of gratification. I found a change in my behavior toward my husband. Then I began to pray that the Lord would strengthen his faith. After that, I added a situation in his career. I saw a change in him. I had not told him I was praying specifically in these areas.

Recently, my husband and I were discussing the influence women have over their husbands. Most men want to please their wives and, when treated with respect and love, will do almost anything for them. We accomplish much more through kindness and example than we do through begging, pleading and demanding.

When I was growing up, my father did not attend church. He was very proud that his family were church-goers. He would drop us off at church and then go fishing. He'd return in time to pick us up. I remember asking him to go to church, and he'd get angry. My mother wisely told me to pray about it, but not to ask him again. I did as she suggested. One Saturday, he asked us why we didn't want him to go to church with us. I knew to keep my mouth shut. Mom calmly told him that we did want him to go with us. Then he wanted to know why we didn't ask him to go. Again mother calmly stated that he would go when he was ready. Sheepishly, dad wanted to know if he could go with us the next day. That scene has long stayed with me. We should pray unceasingly but leave it in the Lord's hands. Through prayer and example, my dad became a Christian.

I highly recommend "Mission Possible" to all married couples. While this book is written for women, the same principles are true for men.
Journey That Makes A Difference
Michael Deeb
2009 Gold Medal
172 Pages
Check current price
Christian - Non-Fiction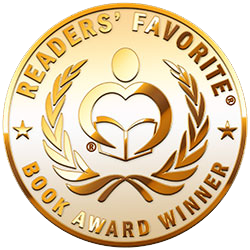 Reviewed by Anne Boling for Readers' Favorite

Michael Deeb shares his walk with Christ with readers. One of the things that jumped out to me was the way the Deeb's turned to God in prayer. They specifically prayed for a house. They not only prayed for Mike's family, Mike asked God specific questions. Another thing that was very evident was Mike allowed the Spirit to guide him to be in the right place at the right time to witness. Often the Spirit nudges us and we ignore it. We miss opportunities to experience a miracle because we ignore the lead of the Spirit.

Deeb writes in a conversational manner. I felt as though I was sharing a cup of coffee while he witnessed to me. I enjoyed reading Journey That Makes A Difference. I believe it will have a profound effect on readers.
From Zero to Christian in Just 35 Years
Lori A. Moore
2009 Bronze Medal
96 Pages
Check current price
Christian - Non-Fiction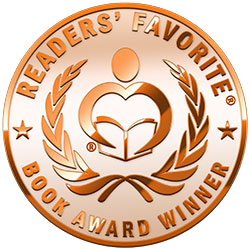 Reviewed by Anne Boling for Readers' Favorite

In From Zero to Christian in Just 35 Years, Lori A. Moore is very candid concerning her life. She was not raised in a Christian home. Her home life was unstable at the least. Her parents did not go to church and felt they were giving their children a choice by not giving them a Christian education. Lori spent years searching for unconditional love. She knew something was missing from her life. She found what was missing in Jesus Christ.

I smiled when I read about her meeting Liz Curtis Higgs, one of my heroes. I can picture MS Higgs walking around the table to give her a hug. It may have taken Moore several years to find Jesus but she is filled with Him now.

I recently met this author at a book fair. I regret that we did not have the opportunity to chat. I admire her ability to express her faith. From Zero to Christian in Just 35 Years is a fast easy read. However, you will want to refer back to it often. There are several questions to ponder and several thought filled prayers. It is easy to recommend this book. It will make a difference in the lives of readers.
Contact Author -