She Shall Stand
Hortense Duarma Grimes
2011 Bronze Medal
241 Pages
Check current price
Christian - Living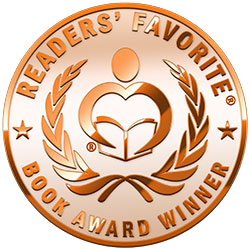 Reviewed by Maureen Timerman for Readers' Favorite

Hortense Duarma Grimes is a unique woman. She was brought up on Proverbs 13:24: "Spare the rod, spoil the child." She came from a close-knit family. At an early age they were taught the gift of giving. Her father was a geodetic engineer and land surveyor. They lived in Liberia and shared a precious closeness. When her father returned home from work, she took delight in meeting him at the front door with hugs and kisses. Immediately one of the children would bring their father his slippers. They even removed his shoes and socks for him. They would do the same for their mother, even taking her handbag into the bedroom.

Hortense's childhood had much to do with her life's work. In her book She Shall Stand, Hortense shares her Christian witness. She devoted her life to serving the Lord by serving others. After a divine spiritual encounter with Christ, she formed the Do It For Christ Ministry; The International Outreach for Spiritual Motivation and Rehabilitation. She combined her passion for prayer and compassion for people. She describes herself as an ordinary person. Hortense is an encourager, a gifted Christian woman, with great zeal for serving him.

She Shall Stand is an inspiring message to all readers: NEVER GIVE UP! The book is well organized and written. I found this book inspiring. It was wonderful to watch as God molded this woman into a prayer warrior and a Christian servant. This is a truly remarkable book about a truly remarkable woman.

She tells of her life at her boarding school, Rick's Institute in Virginia, Liberia, which she attended from eighth grade until her high school graduation. She is an excellent student graduating second in her class. During the last year in Rick's, she develops a mysterious illness which makes her retention of learning very difficult. She originally had the desire to become a Thoracic Surgeon, but the mysterious illness puts a damper on her learning.

When she does come to the States, the people she is staying with want her to take a job. The one they picked for her was an attendant at an all night gas station doing the late shift. I loved the thoughts she shared about being killed after just finally arriving here and was glad when she decided not to take the job!

She shares how she is always talking to God, and she also tells what happens when she didn't listen. This is what I came away with from this book: Pray with all your heart! There is always another chance. So says God, and He has the last say.
So Long For Now
Dealing With the Death of a Loved One
Stephen E. White
2011 Silver Medal
160 Pages
Check current price
Christian - Living
Reviewed by Anne Boiling for Readers' Favorite

Stephen White is a man of great wisdom. I was blessed to meet him at the Almost Famous Authors Bookfair about a year ago. He allowed me the honor of reviewing his first book, Bluegrass Bishop. We are of different denominations yet respect each others beliefs for we believe in the same God and Savior.

When we lose someone we love it is very painful. The pain is lessened when we understand that death is merely a door to another phase of life. When I mourn it is because of my pain and loss. It is not for the one that has passed. When I have the assurance that, my loved one is in a happier, better place I cannot wish them to return to this life of hardships and sufferings.

In So Long For Now, White helps everyone, regardless of faith or beliefs to understand the reality of life after death. He shares his own experiences, scriptures and wisdom with readers. There is great depth to this book. White has studied the prophets and scriptures. This book will bring reassurance of a happy ever-after ending.
God Made Me Pick Up Underwear
Finding Faith In Unusual Places
Orlando Javien Jr.
2010 Silver Medal
140 Pages
Check current price
Christian - Living
Reviewed by Lynette Fowlston for Readers' Favorite

"God Made Me Pick Up Underwear" is the inspirational story of Orlando U. Javien, Jr. I have read many books written by men concerning their faith. When I read this one I knew it was written from the heart. It takes a courageous man to admit his faults. Mr. Javien is a courageous man. It is easy to admit your faults and failings to your friends, but much harder to share them with the public. He relates to us his struggles with addictions. Everyone will be able to relate to at least one of the chapters in this book. The writing style is simple and conversational. I felt as if Javien and I were sharing a cup of coffee, as he shared his story with me.

This book will benefit everyone. It would be ideal for a small group Bible study or simply for a couple to read together to strengthen their marriage and home life. I found the book to be quite inspiring and it made me look closer at my own faith and Christian life.
Quality of Life
The 5 Stages of Retirement Success
Karen Bachert
2010 Bronze Medal
110 Pages
Check current price
Christian - Living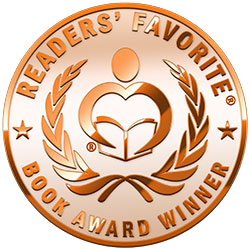 Reviewed by Anne Boiling for Readers' Favorite

Karen Bachert offers readers her experience and wisdom about retiring. My husband is looking into retirement. In three years he will be 59 and he decided that 59 would be his retirement goal. We have looked carefully at our finances but had not looked at other aspects of retirement. He plans to leave the world of management and enjoy farming. I look forward to spending more time with him. However, I am a vocational pastor; I have a full time job besides being an active pastor. I'm concerned that he might feel neglected. This is just one issue people must consider when looking into retirement.

I appreciate Bachert's shared thoughts with readers. Her book is well organized and very informative. She discusses, in detail, preparing for retirement, the first year of retirement, and finding your new identity. Her book encourages enthusiasm and embracing your new role in life. Retirement is not an ending, but a new beginning.
Missing Andy
Lori A. Moore
2010 Gold Medal
72 Pages
Check current price
Christian - Living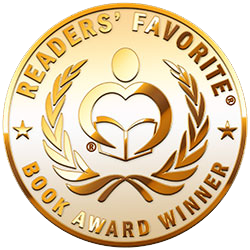 Reviewed by Anne Boiling for Readers' Favorite

"Missing Andy" is an unusual love story. Author, Lori A. Moore, and her ex-husband, Andy, were best friends. They had a better relationship after their marriage ended than during their marriage. They went places together and always knew they could depend upon each other. Andy died unexpectedly, leaving Lori grief stricken. "Missing Andy" is her journey through grief.

This book is actually about three amazing people: Lori, Andy, and her husband, Michael. Not every man would be receptive to the lasting friendship between his wife and her ex-husband. Not all divorces end with friendship between ex-spouses. Lori demonstrates Christian love throughout her book.

In a nut shell, this is a book about Christian love. I found the message heartwarming. Dealing with grief is another lesson within these pages. Andy was a very blessed man to have had a friend like Lori and vice-versa.
Bluegrass Bishop
Stephen E. White
2009 Silver Medal
228 Pages
Check current price
Christian - Living
Reviewed by Anne Boling for Readers' Favorite

Stephen E. White writes from the heart in his book Bluegrass Bishop. I enjoyed his words of wisdom. White and I are of different denominations yet we can agree on much. He relieves much on history and experiences in illustrating his messages. This book is inspiring. White adds just the right amount of humor to keep this message from being heavy. This is a powerful book and will bless many.

I had the privilege of meeting Bishop White at a writer's convention. He is very personable. His writing is as genuine as he is. I enjoyed the way he used personal experiences to introduce or strengthen his point. It is obvious he is a strong family man, I appreciate that. All in all this is an excellent read that will change the lives of many.
If You Want A Harvest, You Have to be Willing to Cultivate the Soil
Dr. T. Darnell Saunders
2009 Gold Medal
132 Pages
Check current price
Christian - Living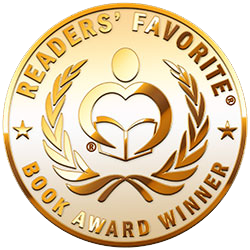 Reviewed by Anne Boling for Readers' Favorite

This book is based on 1 Cor. 3:6. Saunders uses the example of an apple tree to describe our lives as Christians. He discusses the stages a Christian goes through, dormancy, silver tip, green tip, half inch green, tight cluster, pink, full blossom, petal fall, and fruit set.

Saunders's writes in a simple easy to understand style. He explains the gospel in a unique manner. I will never look at an apple tree the same. The gist of his message is nurturing, cultivating others and ourselves. Too many believe that you can have your name on the role of a church, and you are a Christian. Others believe that showing up at church on holidays makes them a Christian. Still others believe an hour once a week, and they have done their part. Saunders' gets to the true meat of the gospel, the word Christian is an action verb. Just as a plant's roots must have water, good soil, fertilize, and room to grow, so does a believer. We must grow in Christ; we must mature in our faith. Part of this cultivating is purity, holiness, and, sacrifice, Saunders' points out that man was created as a threefold being, a body, soul, and mind.

My favorite part of this book is the "treasure map to the hidden treasures of faith." Always beware of opportunities to serve God. Always acknowledge the presence and anointing of God. Do not be overwhelmed with circumstances. I will not list all of them, you need to purchase the book to discover the other truths inside the covers. Saunders discusses the story of Jacob, breaking it down into easy to understand sections.

I am an adult Sunday School teacher. I can see myself incorporating much of this into a lesson, especially the story of Jacob. This small book will bless many.
Contact Author -