Break Every Chain
A Police Officer's Battle with Alcoholism, Depression, and Devastating Loss; And the True Story of How God Changed His Life Forever
Jonathan E. Hickory
2019 Gold Medal
228 Pages
Check current price
Christian - Living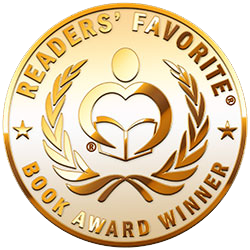 Reviewed by Ruffina Oserio for Readers' Favorite

A real story with real pain, loss, suffering, and heartache, Break Every Chain: A Police Officer's Battle with Alcoholism, Depression, and Devastating Loss; And the True Story of How God Changed His Life Forever by Jonathan E. Hickory takes readers on an emotional ride through his experience of grace. It's a tale of hope and inspiration that shows the inscrutable workings of God in the life of a man set for self-destruction. Meet the protagonist, a veteran police officer battling with his demons; an alcoholic who struggles with depression and whose anger, infidelity, and PTSD push him to hurt his wife and daughter deeply. But it is his path to healing that is fascinating.

Readers encounter a human being, a law enforcement officer who, after the painful loss of his father at an early age, witnessed so many dead bodies in his line of duty. When he lost his own son, the failure to make sense of the loss drove him towards a dark path. In this memoir, he chronicles the painful journey towards hell and redemption with unusual honesty and clarity. The writing is filled with light and the author's sense of humanity is captured with unusual finesse and style.

From the very start of the narrative, Jonathan describes an emotional moment of pain between him and his wife, Stacy, and the words that stirred him right to the depths of his being: "I hate you! Everything you ever say is mean, and we don't deserve to be treated like this! We are your family!" He notes the effects of this statement in the words that follow: "I was a monster and I was destroying my life and hers." Break Every Chain is deftly written; a moving memoir filled with hope and light. Honest, compelling, and inspirational.
I Am . . .
Identity Crisis Undone—the Discovery of Who We Are Through the Eyes of God
Adriene Law
2018 Finalist
206 Pages
Check current price
Christian - Living
Reviewed by Arya Fomonyuy for Readers' Favorite

There couldn't have been a better book to read this time than I Am . . .: Identity Crisis Undone—the Discovery of Who We Are Through the Eyes of God by Adriene Law, a book that trains the reader to shift their self-perception and embrace the person they are in the eyes of the Creator. I connected with the author from the very first lines of this inspiring book: "I am marvelous. I am wonderfully made. I am a work of art. Those are incredibly bold things to think of myself, and honestly, there are days when I can look at myself through my own eyes, and I really don't see it." The author takes readers on her personal journey of faith, a journey of personal transformation and utter liberation, and as one reads her story, one begins to discover that hers is the story of most of us, because it is God's story for us, the story of our "Beloved-ness," one that the world doesn't want us to hear. The less we are aware of this story, the more we suffer.

The book is written in an evocative, popular style and a compelling voice. It is one of the books that fans of Henri Nouwen's Life of the Beloved: Spiritual Living in a Secular World will adore. In the midst of our struggles, it is easy to look at whom to blame and at times we even blame God for what happens to us, but this author unveils the mystery of our vulnerability, letting readers understand — through powerful biblical references — that they are held unconditionally in love by the God who created them. This thought alone is enough to drive in the positive change we all need in any area of our lives, allowing ourselves to be loved by God and letting that healing love flow into our relationships, into our work, in our exercise of Christian virtues. I Am . . .: Identity Crisis Undone—the Discovery of Who We Are Through the Eyes of God is loaded with wisdom and readers will enjoy the way the author weaves her personal experiences and insights into the writing. Here is a book to be received with gratitude and to share as a gift. It is one of the tools you'll need to discover the inner freedom of being loved.

30 Days to Thriving
Practical Inspiration for Reclaiming Your Hope & Health
Jennifer Zimmer
2018 Finalist
296 Pages
Check current price
Christian - Living
Reviewed by Alyssa Elmore for Readers' Favorite

Is your life plagued with constant turmoil? Do you feel like you are trapped in your own secret hell? Are you ready to break free and experience a life of joy and hope? Thirty Days To Thriving (Practical Inspiration For Reclaiming Your Hope & Health) by Jennifer Zimmer is a heartwarming self-help book that takes the reader from the depths of despair to glowing with love and excitement. The author starts by telling her story, affirming that she is more than capable to coach you out of the dark hole in which you currently reside. Then she gives you simple and direct actions to take, one activity a day, for thirty days. The author encourages you to try each step and continue to use those that resound with you. With bonus success stories and lots of support, this book is certain to bring light to the darkest places and bless those that are desperate for change. Are you ready to live a happy, healthy life?

Jennifer Zimmer's 30 Days To Thriving (Practical Inspiration For Reclaiming Your Hope & Health) is a faith-filled self-help book. Reading this book was like hiring Ms. Zimmer as a coach. I felt like I had a champion beside me as I read; I felt more confident knowing that the author truly could identify with me because she too had experienced deep pain and paralyzing terror. This book is a must-read for those who live with someone that has bipolar disorder or knows someone suffering from it. Although bipolar disorder is not part of my life experiences, the root of what the author went through did resound with my own traumas; therefore, I know that this book can help anyone that needs a glimmer of hope. Hope and inspiration ring throughout this book; even when the author was relating her story. I was impressed with the writing, and even more with Jennifer Zimmer's attitude! I would recommend this book to those who feel they are stuck with no way out.
The Hospitality of God
Discovering and Living Kingdom Hospitality
Caleb Camp
2018 Honorable Mention
142 Pages
Check current price
Christian - Living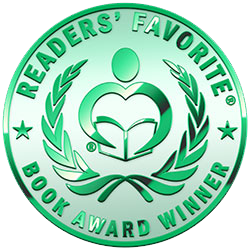 Reviewed by Romuald Dzemo for Readers' Favorite

A wonderful gift for Easter, The Hospitality of God: Discovering and Living Kingdom Hospitality by Caleb Camp looks at one of the least discussed qualities of God — His hospitality. What is God's vision on hospitality? What place does it have in God's powerful message of love? Why is hospitality so important for our hostile world? These are questions that are answered in this inspiring and informative book. The author defines hospitality, exploring the etymology of the word and its biblical foundations, and demonstrates what makes it a key quality of God and one of the forms of credible witness to the love he has for humanity.

The discussion on integrating hospitality is so well done and I enjoyed the author's insightful take on the story of the Good Samaritan and the need for a paradigm shift. In this book, readers will understand how hospitality is one of the things that define the very nature of God, identify traits of hospitality in biblical personages like Joseph, and find material for reflection and a road map to living the spirituality of hospitality. It is interesting that hospitality could be the simple path to embracing what God created us to be for each other — brothers and sisters and sons and daughters of the same Father. Apart from setting us on the path towards peace with our brothers and sisters, The Hospitality of God: Discovering and Living Kingdom Hospitality will help readers find a way of letting God into their hearts and discovering inner freedom and peace. The book is beautifully written and the simplicity of language makes the wisdom and message of this book accessible to a wide audience. Caleb Camp's book will help readers understand God and what it means to be credible witnesses to His love. A rare gift of love and wisdom!

Living With A 98-Year-Old Rocket Scientist
Mister B
Lynn Byk, Joseph Byk
2018 Silver Medal
Kindle Edition
Check current price
Christian - Living
Reviewed by Arya Fomonyuy for Readers' Favorite

Living with a 98-Year-Old Rocket Scientist: Mister B by Lynn Byk is a memoir that reads like nothing I have read in a long while. It is well-crafted, with details that capture the very essence of the day-to-day life of a 98-year-old rocket scientist, his son, Paul, and his daughter-in-law, Lynn. Written in the form of journal entries, the memoir draws readers into the narrator's perspective and follows the story closely. The memoir features moments of history in Mister B's scientific work, and his contribution to WWII and the Cold War initiatives. When the couple decides to move into Mister B's house, they are unaware that an exciting chapter is opening in their lives. Now, the old man is just happy to have people to share his home, but no argument or trick could convince him to allow any renovations to take place in the house. It's the place he's occupied with his late wife and he just won't allow any changes to it.

Living with a 98-Year-Old Rocket Scientist: Mister B is told in a humorous, endearing tone that will arrest the reader's attention right off the bat, a rollicking ride, and a hilarious story that looks at the beauty of living with an elderly man who has seen many things and who has been at the heart of history. The humor is terrific and the author's handling of family dynamics is one of the fortes of this narrative. Coupled with witticism and realistic dialogues, this makes for a great read. I was pulled into the story from the very beginning and couldn't get distracted as I read through the entire book. Yes, it is gripping, and the humanity of Mister B is so wonderfully explored. It is rare to find a memoir that reads like fiction, but this one does. It's an exciting read!

Ask God
My 30-Day Experiment with Prayer and Its Potential to Answer Yours
Kyle L.B. Morey
2017 Silver Medal
428 Pages
Check current price
Christian - Living
Reviewed by Claudia Coffey for Readers' Favorite

Ask God by Kyle L.B. Morey includes a writing per day over a 30-day period that this reader found to be enlightening and most helpful on how to grow in devotion to our Creator and make the most of life "while we are here visiting this wonderful planet we call Earth." Morey shares his formula with us on how to grow our relationship with God: 1) Begin by praying to God and thanking Him for His word found in the Scriptures; 2) Ask God your most important question that day; and 3) Read randomly in the Scriptures, "pleading for the Spirit to guide us," continuing to read until we get our answer.

A new gem is revealed in each day's reading of Ask God by Kyle L.B. Morey. Just some of the topics are: faith, hope, fear, strength, wisdom, prosperity, thankfulness, belief and action. We read about how to overcome depression – "When I choose to be negative and depressed, I am choosing to ignore God and his Blessings that surround me including the ability to breathe" - and how to find joy in the Sabbath, God's special gift to us. Each daily reading closes with the author praying for his reader, or asking the reader to pray for both of us. You get the feeling that Morey really cares about his readers and wants us to grow with God as he has. The readings and interactive assignments inspired me to bring God into my daily life, not just at church on Sunday. Too many times I begin my days and my projects without asking for God's guidance and blessing. This book is an excellent reminder to do just that.

Stand
Staying Balanced With Answers for Real Teen Life
Shannon Perry
2017 Bronze Medal
160 Pages
Check current price
Christian - Living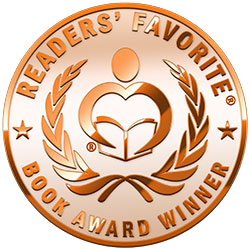 Reviewed by Lisa McCombs for Readers' Favorite

Author Shannon Perry defines the word "stand" as: A. An attitude toward a particular issue; a position taken in an argument. B. Have or maintain an upright position, supported by one's feet. C. Withstand an experience or test without being damaged. In her nonfiction book Stand: Staying Balanced With Answers for Real Teen Life, Perry offers advice on real life issues plaguing today's teen girls. With a liberal, but not overbearing sprinkling of Biblical scripture, the advice given in this guide book is both refreshing and useful. As she relays stories from her own life, Shannon Perry draws in her young readers with assurances that they are not alone in this journey called life. She states that her goal is "to offer practical answers to situations you may face as a teen," and I believe that she has thoroughly accomplished her goal. With the assistance of her Study Group Girls, Shannon Perry proves that she is a true teacher with a vested interest in her teen students.

I sincerely believe that Stand: Staying Balanced With Answers for Real Teen Life is a necessary addition to every girl's personal library. It is an easy, yet compelling book that inspires the reader to re-read and highlight passages for further review and affirmation that God and life accept us, no matter what. Perry's advice and suggestions offer comfort and common sense instruction for the very real issues of sex, bullying, friendship, and self-affirmation that are sorely needed in the life of every young girl. I wish this book had been around when I needed it most.
A Different Plan
Johannes Adendorff
2017 Honorable Mention
308 Pages
Check current price
Christian - Living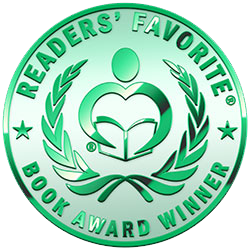 Reviewed by Divine Zape for Readers' Favorite

Some autobiographies are so inspiring that readers can feel strongly connected with the protagonist. A Different Plan by Johannes Adendorff is one of those. It's a story of faith, of hope, and personal transformation. In the very early years of his life and just after returning from the military, Johannes proclaimed that he'd never set foot in a church anymore, distraught and disappointed by the hypocrisy he witnessed in church leaders. Traveling from South Africa to Colorado Plains, his life became a roller coaster as he indulged in different skills, including sky-diving and software programming. Although he lived through an adrenaline-charged lifestyle, he suffered an emptiness within, a kind of restlessness that resulted from his conviction that something was really missing to make life meaningful. He needed God. This memoir documents his journey back to faith and how it sustained him through the incredible odds life threw at him, including cancer.

There is a lot to enjoy in this memoir. It isn't just an autobiography that seeks to present a series of events. It's an inspiring story of how one man lost and found God, a story that will motivate and encourage readers to allow God to guide them. The narrative voice is beautiful and clear, and it comes across as powerful in the crisp and enticing prose. There are many dramatic moments in the story and the reader can see God's hand in the events of the life of the protagonist. For instance, he writes: "I had cancer. The reality of it sunk in, but I did not make any move to answer the doctor. He looked at me, waiting for a reaction. I did not panic or even feel tears filling my eyes. I knew that there had to have been a reason for God to allow this illness." A Different Plan is a gift of faith, a story that has the potential to inspire, motivate, and empower readers on their spiritual journey and in their search for meaning.

Addicted to His Presence
Beth Stewart
2017 Finalist
112 Pages
Check current price
Christian - Living
Reviewed by Lori A. Moore for Readers' Favorite

Addicted to His Presence by Beth Stewart is a fantastic read and she writes in the voice of someone I'd like to sit down and have a conversation with. Stewart wants to help people fill the emptiness in their lives with God instead of drugs, work, alcohol or any other type of unhealthy relationship. While addiction is normally considered to be a bad thing, Stewart invites us all to become addicted to God's presence. This different approach to addiction is carefully laid out in chapters including those defining "His Presence," defining addictions, exploring the benefits of being addicted to His Presence, and how to become addicted to and remain in His Presence.

The cover of Addicted to His Presence by Beth Stewart is very eye-catching and is what drove me to want to read this book. It depicts a person craving God so badly that he is indeed "Addicted to His Presence." I could relate to the introduction to the book indicating that we often fill our emptiness with things that are bad for us - mine tends to be chocolate - but that if we would only fill that hole with God, we would be healed from unhealthy addiction and filled with a health addiction to His Presence. Reading Addicted to His Presence by Beth Stewart is like talking to a Christian friend who is explaining all of the love God has in store for you, if you will allow His Presence into your life.
Faith Steps for Military Families
Spiritual Readiness Through the Psalms of Ascent
Lisa Nixon Phillips
2016 Finalist
200 Pages
Check current price
Christian - Living
Reviewed by Tracy A. Fischer for Readers' Favorite

Faith Steps for Military Families: Spiritual Readiness Through the Psalms of Ascent by author Lisa Nixon Phillips is a fantastic guide for families, military or otherwise. A well organized read in which each chapter focuses on one particular biblical reference in Psalms and applies it to modern day life, this read provides guidance for many who are going through struggles. Author Lisa Nixon Phillips is an experienced military wife, and her guidance coupled with the guidance from the Holy Bible make Faith Steps for Military Families an absolutely wonderful resource.

I very much enjoyed Faith Steps for Military Families: Spiritual Readiness Through the Psalms of Ascent. Author Lisa Nixon Phillips writes with a compassion for her readers that can only come with personal experience in what they are going through. Her writing style is clear, honest and heart felt, and her readers will be able to tell that her passion is helping military families through her Christian faith. Many will find insight and inspiration in her words. If that isn't a hallmark of a wonderful Christian writer, I guess I am not sure what is. Military families dealing with frequent moves, separation due to deployment, and other stresses that are simply part of the life of those living in the military will find special meaning in Lisa Nixon Phillips' words.

Any reader who enjoys books that help them to explore their Christianity, inspirational guides, or works that help them to grow their faith, and especially military families, will love this book. I highly recommend this book, and will certainly look for more from the very promising author, Lisa Nixon Phillips, in the future.
Contact Author -