Warrior Wife
Overcoming the Unique Struggles of a Military Marriage
Hillary Sigrist
2016 Honorable Mention
112 Pages
Check current price
Christian - Living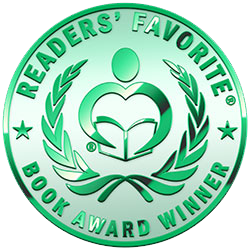 Reviewed By Lori A. Moore for Readers' Favorite

What a fantastic book! Although I am not a Warrior Wife, as the wife of a police officer, I found a lot of relatable words of wisdom in Hillary Sigrist's Warrior Wife: Overcoming the Unique Struggles of a Military Marriage. It broke my heart when she wrote about having to move across country after one of her husband's eight-month deployments, only to have him re-deployed within a week. Sigrist covers topics like military brats, deployment, how important it is to have a good support system, and much more in this gem of a book. I laughed when she talked about the inability to plan anything in a military life and considers "plan" to be a four-letter word. While I had never thought of it this way, Sigrist makes a good point about military wives with children being single parents. She refers to them as "Mommy Warriors."

Hillary Sigrist's Warrior Wife: Overcoming the Unique Struggles of a Military Marriage is a comfort for military spouses. Not only does Sigrist talk about the unique struggles of a military marriage, but she also provides advice that can help any marriage. I appreciated the scripture quotes and interweaving of faith-based marriages contained in this book. Warrior Wife definitely provides insight, understanding, and tools to equip a new military spouse. Warrior Wife is a great book for anyone to read as it is inspiring and helps us better understand what our military families are sacrificing for us.
Faith Steps for Military Families
Spiritual Readiness Through the Psalms of Ascent
Lisa Nixon Phillips
2016 Finalist
200 Pages
Check current price
Christian - Living
Reviewed By Tracy A. Fischer for Readers' Favorite

Faith Steps for Military Families: Spiritual Readiness Through the Psalms of Ascent by author Lisa Nixon Phillips is a fantastic guide for families, military or otherwise. A well organized read in which each chapter focuses on one particular biblical reference in Psalms and applies it to modern day life, this read provides guidance for many who are going through struggles. Author Lisa Nixon Phillips is an experienced military wife, and her guidance coupled with the guidance from the Holy Bible make Faith Steps for Military Families an absolutely wonderful resource.

I very much enjoyed Faith Steps for Military Families: Spiritual Readiness Through the Psalms of Ascent. Author Lisa Nixon Phillips writes with a compassion for her readers that can only come with personal experience in what they are going through. Her writing style is clear, honest and heart felt, and her readers will be able to tell that her passion is helping military families through her Christian faith. Many will find insight and inspiration in her words. If that isn't a hallmark of a wonderful Christian writer, I guess I am not sure what is. Military families dealing with frequent moves, separation due to deployment, and other stresses that are simply part of the life of those living in the military will find special meaning in Lisa Nixon Phillips' words.

Any reader who enjoys books that help them to explore their Christianity, inspirational guides, or works that help them to grow their faith, and especially military families, will love this book. I highly recommend this book, and will certainly look for more from the very promising author, Lisa Nixon Phillips, in the future.
Touching the Heart of God
Embracing the Calendar of the Kingdom
Paul Wilbur
2016 Finalist
140 Pages
Check current price
Christian - Living
Reviewed By Romuald Dzemo for Readers' Favorite

Touching the Heart of God: Embracing the Calendar of the Kingdom by Paul Wilbur is one of the spiritual books that will awaken readers to the consciousness of God's kingdom and His will for humanity. In this book, the preacher and musician Paul Wilbur leads readers to discover God in the celebration of the different feasts through which God opens His heart, communicating His love and grace. The message of this book is centered on the idea that celebrating the feasts of God with devotion and openness of spirit leads worshipers into the very heart of God where He so generously communicates His secrets.

Touching the Heart of God: Embracing the Calendar of the Kingdom by Paul Wilbur is written in a style that is accessible, a language that is gentle and beautiful, like the author's music. Drawing from the authority of the Bible, Wilbur establishes the importance of celebrating God through the different seasons of God's calendar, expounding on themes such as oneness with God, humility, the laws of God, the mercy and benevolence of God, God's purpose for humankind, man's ultimate freedom, and a lot, lot more.

Touching the Heart of God: Embracing the Calendar of the Kingdom is a powerful invitation to enter into a life of grace and ultimate union with God. It will be one of the important tools for a spiritual revival in a world where God is swiftly replaced by science and technology. Paul Wilbur writes with authority and conviction, offering a message that is as universal as it is timeless. His writing will forever allow readers to feel the heartbeat of God.
Broken
Picking Up the Pieces After The Fall
Dr. Paul Murray
2015 Silver Medal
272 Pages
Check current price
Christian - Living
Reviewed By Maria Beltran for Readers' Favorite

Broken: Picking Up the Pieces After the Fall, by Dr. Paul Murray, is an inspirational book designed to help anyone who has experienced failures in life. Containing sixteen chapters and a conclusion, it is a guide on how to deal with your personal disappointments and letdowns, which are mostly the results of your own actions. Using his own failure as an example and the Scripture as inspiration, the author relates how we should deal with our own shortcomings. There are a number of steps that one has to take to overcome failure and the first critical step is to rise up and acknowledge your own actions. It is also important to know that no one is immune to failure. The book encourages the reader to write down their own thoughts and provides extremely helpful ideas for those who want to take the road leading to restoration and success.

Dr. Paul Murray's book, Broken: Picking Up the Pieces, is a must-read for everyone and this is because we all experience failure in our lives at one time or another. What makes this book credible is the fact that the author writes candidly about his own mistakes to drive his point home. Although inspired by the Bible, he does not sound preachy and righteous, and this should make the book appealing to believers and non-believers alike. The chapters relating Bible stories like that of Samson and King David, as well as accounts of how some historical figures like Lincoln and Churchill dealt with failures, are interesting and inspiring to read. This is a book that offers essential and helpful information for those who need it the most - people who believe that they have failed in their lives - and it could be your wife, husband, child, friend or even yourself. This book is for all of us!
Dreams NEVER Expire
Beth Stewart
2015 Bronze Medal
104 Pages
Check current price
Christian - Living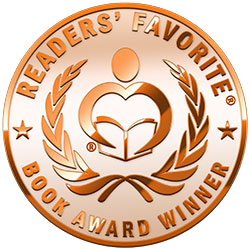 Reviewed By Mary DeKok Blowers for Readers' Favorite

Dreams Never Expire by Beth Stewart is a short motivational book on achieving your dreams. God gives all of us a purpose and it is up to us to accept or reject it. If we are smart, we will accept it, since if it is from God it will be a good fit for us. This is not to say that it will be an easy thing to achieve. As examples, Beth Stewart cites several Bible passages where the subject had a dream for their life, but also had seemingly insurmountable odds. In all cases, against the odds, they achieved their dream. In all three cases, the dream took time, longer than anyone could have expected. But trusting in God and praying, as well as the determination to stick with it, got them to the finish line.

It's always helpful to remember these pillars of the Old Testament. Without even seeing Jesus, they believed there was a Messiah coming. They had to hold fast to this belief and take steps along the way toward their goals and trust that God would lead them. Following their example, we can hold in mind a goal or dream God has given us. We can pray to Him to show us the way and let us serve Him by accomplishing this goal. And if it is in line with His plan, He may do just that. Beth Stewart continues the book by laying out the plan for us to not lose hope and to accomplish our own goals with a step by step method. Dreams Never Expire can be your motto as you work to achieve your dreams.
Walk Like A Warrior
Inspirational True Stories of God's Encouragement on the Trail Less-Traveled
Shara Bueler-Repka
2015 Honorable Mention
112 Pages
Check current price
Christian - Living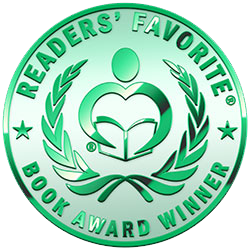 Reviewed By Lisa McCombs for Readers' Favorite

Walk Like a Warrior by Shara Bueler-Repka is the powerfully inspirational narrative that shares the author's adventures in ministry with her husband across the mid-western states of America. When Shara Bueler-Repka experienced the urge to do something different with her life, she quit her job and joined her husband in his music ministry. This resulted in the creation of the Pony Express Ministry. Travelling with The Boys (their horses Rocky and Nocona) her stories (or "adventures" as chapters are labelled) paint a picture with words full of humor, wisdom, inspiration, and moral lessons. In conjunction with her photography, Shara Bueler-Repka gifts the reader with images of hope. Her work with America's Native Americans, young and old, is courageously honest and a true testament to her faith in God.

I thoroughly enjoyed reading, and re-reading at times, the adventures described in this delightfully written narrative. The only word to describe this experience is "joy". Bueler-Repka's "joy" is evident on every page. In Adventure 12 she states: "Reading the Word of God and actually living what we read are two different things." Her words spoke to me as she wrote about walking through the "fire" that I equate to our daily living. Walk Like a Warrior reminds me who is "behind the scenes" to assist my own journey in life. Bueler-Repka doesn't preach, but she does offer an uplifting, unofficial sermon that leaves the reader with the satisfaction and thought-provoking effect of a visit to church.
The Warrior's Bride
Biblical Strategies to Help the Military Spouse Thrive
Kathy Barnett, Carrie Daws
2015 Finalist
352 Pages
Check current price
Christian - Living
Reviewed By Rich Follett for Readers' Favorite

The Warrior's Bride by Kathy Barnett and Carrie Daws is a Christ-centered, scripturally based training and support manual for military wives. In a series of alternating testimonials written in an easy-to-read, conversational style, Barnett and Daws offer encouragement and guidance tailored specifically to military wives and based on significant Bible verses and scriptural teachings, all infused with the overarching message that God must be in the mix for a marriage to survive the stresses and trials of military life.

Barnett and Daws freely share their own experiences and perspectives, offering hope, advice, and scripture-inspired spiritual guidance in equal measure. The Warrior's Bride is chock-full of hard-won wisdom applicable to such diverse topics as helplessness, depression, crises of faith, infidelity, fear of death, coping with stress, the threat of divorce, and negative influences from pornography to peer pressure. By choosing to tell their own stories with complete candor and by relating each chapter to specific, time-tested verses of scripture, Barnett and Daws establish a solid 'you can trust me' foundation which allows the text to read like a privileged conversation rather than a run-of-the-mill self-help treatise. The Warrior's Bride is aptly subtitled Biblical Strategies to Help the Military Spouse Survive. It is exactly what its apt title suggests: a no-nonsense, from-the-heart spiritual toolkit for military wives whose marriages are threatened daily by forces conventional spouses can only imagine.

The Warrior's Bride is filled with the particular warmth and caring that only a manuscript written as a gift can engender. From first word to last, it is clear that the authors earnestly wish to bring hope and comfort to their readers. In keeping with this selfless dynamic, much of the text offers insight and inspiration applicable to civilian marriages as well. The Warrior's Bride by Kathy Barnett and Carrie Daws is an uplifting, deeply nurturing gift for the soul-weary and faith challenged, offering hope and renewal for women - and men - from all walks of life.
Marriage by Design
The Keys to Create, Cultivate and Claim the Marriage You've Always Wanted
Eric A. Disney
2015 Gold Medal
244 Pages
Check current price
Christian - Living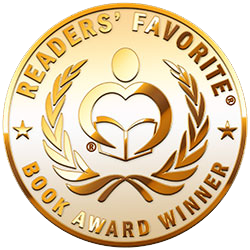 Reviewed By Suzanne Cowles for Readers' Favorite

Marriage by Design: The Keys to Create, Cultivate and Claim the Marriage You've Always Wanted by Eric A. Disney is an insightful guide to the issues that plague couples and how to establish new patterns of behavior to avoid the "D" word (divorce). Many believe that all you need is love in a relationship without understanding the hard work required to sustain a lifelong marriage. Disney draws on his expertise as a pastor and counselor to lay out practical applications and personal testimony, wisdom and biblical reference. The book is divided into three easy to digest parts: laying the foundation, building the relationship and conquering issues that divide. Couples can establish a foundation of hope, faith and trust to restore their marriage commitment. This engaging book has "taking action" exercises, footnotes for quick reference and space for writing notes. The purpose of the interactive nature is to move from feelings to awareness of thoughts and examine beliefs to cultivate healthier behaviors. Common pitfalls are discussed so that fundamentals can be built to heal damaged relationships.

Based on Christian theology, a model of marriage is defined that is the end goal. Everyone brings their own unique perspective to the table, but is given the tools to lead by character. The ease and benefits to doing counseling workbooks at home is a strengthening of adult bonds, reaffirmation of love and a willingness to change for the better. Marriage by Design: The Keys to Create, Cultivate and Claim the Marriage You've Always Wanted by Eric A. Disney holds a wealth of information, offers inspiration and reminds us of God's eternal love, which we mirror in our relationships after all. I highly recommend this well thought out self-help book for anyone who wants to take it to the next level.
Spirit Driven Evangelism
Robert M. Myers
2014 Silver Medal
100 Pages
Check current price
Christian - Living
Reviewed By Anne Boling for Readers' Favorite

Spirit Driven Evangelism was written by author Robert M. Myers, the Ministry Leader of the Master's Touch Outreach Ministry. He begins this book by discussing his call to ministry; the Spirit is his leader and he is merely a vessel through which the Spirit works. The members of the Master's Touch often remind each other to stay in the Spirit, meaning to remember to allow the Spirit to lead. We must learn to put our personal agenda aside and to allow God to be in total control. He communicates and leads through the Spirit. The author continues by discussing the need for commitment, unity, and prayer. The chapter on working with God was particularly inspiring for it explains how we should be praying. We are constantly asking God to give to us but are we asking for what we need or what we want. Should our prayer be 'give us' or 'change us?'

Robert M. Myers continues by discussing evangelism. It is very difficult for some to witness to others. However, by allowing the Spirit to guide then direct witnessing comes much easier. There are three stages of witnessing: icebreaker, wilderness, and sharing the Kingdom. The icebreaker stage is perhaps the hardest for it is finding a way to make a connection to the other person whom you may never have met. The wilderness is entering the place of the other person's hurt and pain. It is unknown territory and should be the listening stage. The sharing stage is when the Spirit provides you with the direction and wisdom to share the way out of the wilderness.

Robert M. Myers backs his text with scripture references. Spirit Driven Evangelism is a small book with a mere 98 pages, but it is a powerful book and can certainly be an invaluable tool for ministry. This review has only touched on the highlights of the text. There is a sample prayer and suggestions for guiding a new Christian. I highly recommend this book for all church leaders and all willing or called to Evangelism.
Yearning for Normal
My son's life with Deletion 22q.11
Susan Ellison Busch
2014 Gold Medal
326 Pages
Check current price
Christian - Living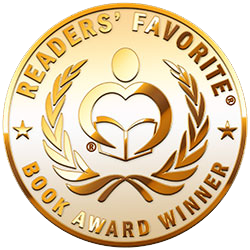 Reviewed By Robert Rose for Readers' Favorite

The reality is that we have placed doctors in the impossible position of playing God with our lives. Even the best realize there is no way they can live up to these expectations. In Yearning for Normal, author Susan Ellison Busch is forced to confront the medical establishment if she is to save her son. From the moment he was born, most doctors had no clue what was wrong with her son. Deletion 22q11 was not in their training so they treated him on the basis of his symptoms or, with some, a syndrome that fitted their knowledge. Of course, they often almost killed him.

Susan and her husband Art were nurses, but, even when she began to understand what Deletion 22q11 was and would try to tell the doctors and nurses about it, she was considered a nuisance. It seemed the more educated she became, the less they listened to her and she would have to watch helplessly as they continued to almost kill him. Besides the problems with the medical community, she had to cope with Mike's serious disabilities and his psychotic episodes. Although he had a few years of almost normal existence (and surprisingly he had many friends who cared about him) most of Susan's life with him was spent sleepless and exhausted.

Yearning for Normal is a book that can help anyone understand what it takes to be a great parent or caregiver or just an empathetic human being. Susan and her husband Art have lived a life of unselfishness that has proven that the rewards are worth the effort. If anyone deserves Mother of the Year, it is Susan. From the cover to the richness inside, Susan's book is of the highest quality.
Contact Author -