Mary Magdalene
Diana Wallis Taylor
2012 Gold Medal
304 Pages
Check current price
Christian - Historical Fiction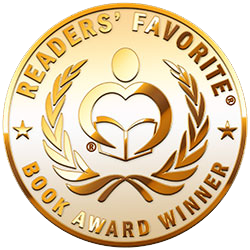 Reviewed By Anne Boling for Readers' Favorite

There are many myths about Mary Magdalene. From the Scripture we know she was plagued by demons. Our Lord Jesus healed her and she followed him, was devoted to him and was one of his disciples. She was the first to see Christ after the resurrection. Nowhere in the Scripture does it say she was a prostitute. There are several Marys mentioned in the Scripture; it was a common name, hence many have tried to lump them all together into one female. Diana Wallis Taylor has wisely seen through the myth and created a novel centered on the life of Mary Magdalene. "Mary Magdalene" is a fictional story based on the real life character Mary of Magdalene. As can be expected in a fictional novel, the author has used poetic license. Our tale begins with twelve year old Mary in a harbor awaiting her father's ship. It was unusual for a female to be educated but her father thought it was important and made arrangements for her to study the Torah. Mary began having nightmares, severe pain in her head and seizures. Her parents sought help from the High Priest but only the true Lord brought her relief. After three years of marriage Mary was still without child. In that age to be barren was to be nothing.

There is so much more to this story than I can possibly put in a summary. This is a must read book. Taylor is a master storyteller; she brings her characters to life and they march off the page into the reader's heart. "Mary Magdalene" is my favorite of all her books and I have enjoyed all of them. She has the ability to take a historical figure and recreate their life in a way few authors can. I particularly liked the way she began this story with Mary at twelve years of age. She brings Mary through many of the trials people faced in that day namely, illness, addiction, death, barrenness and possession. Then she met the one true healer, Jesus. Diana Wallis Taylor is a talented writer and at the top of my favorite authors list. I look forward to her next book.
Yesterday's Tomorrow
Catherine West
2012 Silver Medal
288 Pages
Check current price
Christian - Historical Fiction
Reviewed By Molly Edwards for Readers' Favorite

Catherine West's writing instantly pulled me into this story and made me feel a part of the characters' lives. A dramatic story in a time when the world was torn, a raging Vietnam War was happening and the lives of those serving AND those on the home front were forever changing. This story was absolutely emotional for me. I was happy one minute, and crying the next. With events that were suspenseful and events that heart-breaking, this story was superbly written and intensely gripping.

A story of Kristin, a young journalist among the raging Vietnam War, meets Luke, a photographer among the raging war. Both of them are completely opposite, yet the mysterious and handsome Luke proves to be too hard to resist for the young journalist. Together, they battle the war to get their stories, and they battle their hearts.

Yesterday's Tomorrow is a true romantic, suspenseful, agonizing story of a time gone by. A time when relying on God was the center of everything. Yesterday's tomorrow is today's promise.

I truly, truly recommend this novel. It's filled with so much emotion, so much adventure, and so many wonderful characters that are complex yet become your friend. Grab a copy of this book now, and lose yourself among the pages. Feel yourself take the ride of your life in a war torn country, and feel the romance that can blossom in the heart of tragedy. I can't wait to read another story by this fabulously talented author. This is going in my list of books to read again and again! Well done, Ms. West!
Martha
A Novel
Diana Wallis Taylor
2011 Silver Medal
247 Pages
Check current price
Christian - Historical Fiction
Reviewed By Rita G. for Readers' Favorite

Martha, A Novel by Diana Wallis Taylor is about the Biblical Martha.
After the death of her mother, Martha took on the care of the household and her family: her brother Lazarus, her sister Mary, and her father. She was always the caretaker, leaving her to wonder when she would find time for her own life or for love. They were a faithful Jewish family, believing the Messiah would come one day. And one day He did come to their house!

Scripture tells us Martha was busy preparing a meal and making her guest comfortable while her sister Mary sat at his feet listening. Martha asked Jesus to tell her sister to help. Her brother Lazarus died and was raised from the dead. Through the Holy Scriptures we know that the family was very close to Jesus when he walked on earth. Martha: A Novel demonstrates how her encounter with the Lord affected her.

Through this book we experience the resurrection through a whole different light. Taylor stayed true to the scriptures and yet brought out points I had forgotten.

Diana Wallis Taylor has a gift for bringing Biblical people to life. She gives them great depth and helps contemporary people to understand them. The world they lived in was so different from ours, and yet Taylor manages to recreate that world on the pages of her book. This is a delightful read, filled with inspiration. I'd read Martha's story in the Bible but had never truly felt the depth of her role. Martha is a Christian novel that will thrill Christian readers. I did not want this book to end. I see Martha in a whole new light...Taylor opens the Bible to all.
Keeper of the Ark
A Moses Trilogy
Lady Jewel
2011 Bronze Medal
292 Pages
Check current price
Christian - Historical Fiction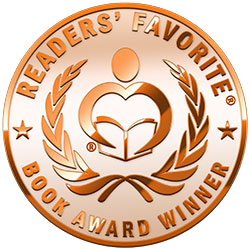 Reviewed By Alice DiNizo for Readers' Favorite

Keeper of the Ark begins in modern times as the narrator reaches Ethiopia and finds St. Mary's of Zion Church where the original Ark of the Covenant is kept. Why in Ethiopia? Because when Moses was still an Egyptian general, he was married to a Nubian princess as a price for keeping Egyptian troops from storming King Kashta's fortress at Saba. The Nubian princess, Tharbis, loves Moses and follows him and the Israelites out of Egypt years later. Tharbis and Moses reunite years later, and Tharbia gives birth to their son, Jonathan, who secretly carries the original Ark of the Covenant back to the monks on the Island of Tana Kirkos. Eventually the Ark is transported to Ethiopia where it remains as this novel begins. Tharbis and Moses' descendants play important roles in the life of King Solomon as the story recounts numerous Biblical characters. The coming and crucifixion of Christ Jesus is detailed, and the last part of the story goes into future times when organized religions take unexpected turns.

The Keeper of the Ark covers many, many centuries of Biblical history, often from the perspective of those who were a part of it. The dialogue between characters is well developed and hand-drawn sketches at the beginning of many chapters adds to the text. A map of ancient Egypt, Ethiopia and the land which would become Israel is included, but a timeline of Biblical characters would have been a valuable addition. It would be welcomed by readers who might be overwhelmed by the number of people in this story.

The last few chapters go into future years of religion on Earth, and readers of certain religions may be offended by what transpires. Footnotes throughout all chapters as to Biblical sources might lend authenticity to readers unfamiliar with religious history.
The Prophet, the Shepherd, and the Star!
Jenny L. Cote
2011 Gold Medal
560 Pages
Check current price
Christian - Historical Fiction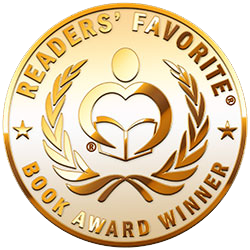 Reviewed By Carly Kendall for Readers' Favorite

I am no stranger to Jenny Cote's books. I have been on adventures with Max and Liz before, and I knew Jenny's new book, The Prophet, the Shepherd and the Star, was going to be another fantastic adventure. Jenny's books feature Max and Liz, a Scottish Terrier and a black cat, along with a cast of entertaining animal companions who live out actual stories from the Bible with amazing accuracy. The Prophet, the Shepherd and the Star starts out where the last book, The Dreamer, the Schemer, and the Robe left off: telling the nativity story.

Even though this book is intended for juvenile readers, the big kid in me can't help but love this book and the other books in this series. I found myself laughing out loud and learning as the familiar story of the nativity is told in a wonderful and entertaining way. It was so nice to see some of my favorite animal characters from previous stories, and I was delighted to meet the new characters. Jenny writes with a terrific humor that keeps kids and adults laughing and entertained.

I was not disappointed by any aspect of this book. It is a very long book, over five hundred pages, but it reads very fast and is very difficult to put down. I was actually happy the book was that long because I just didn't want it to end. Parents can feel very confident in giving their young ones this book to read, but they may want to read it first, because why should kids have all the fun? I loved every moment of this wonderful story. It is another winner by Jenny L. Cote!
Come to Me
Laura J. Davis
2011 Honorable Mention
346 Pages
Check current price
Christian - Historical Fiction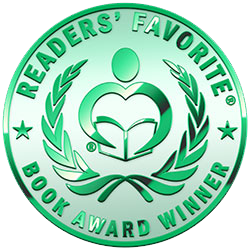 Reviewed By Kristie Ingerto for Readers' Favorite

Mary, the mother of Jesus, was given a huge role and responsibility; one that she and her family were shocked by and unsure of at first. Laura J. Davis in her novel, Come to Me, takes us to the home of Mary years after she is chosen to carry and birth Jesus, the Savior of the world. Mary shares her story and the story of Jesus with disciples who come to visit her, and it is recorded by them. Mary begins the account by discussing her home life and her relationship with Joseph, the man she is to marry. Mary takes her audience through the days leading up to Jesus's birth, including her visit and stay with Elisabeth who births John during this time; the trip to Bethlehem and birth in the stable; and ending with Jesus's death, resurrection and then ascension into heaven.

This account of Jesus is unique and so personal, as it is being told from his mother's perspective. Davis has a true gift of writing as she ties in details of living back in Biblical times, creating realistic scenes. Also, the characters come alive on the pages and are filled with emotion and life. I really enjoyed reading this book, and I like the angle that is taken of Mary sharing this story and reliving each event herself. While reading, I felt like I was there with Mary and the disciples, sharing their food and hearing from Mary herself this amazing, timeless story.
Contact Author -