Claudia, Wife of Pontius Pilate
A Novel
Diana Wallis Taylor
2014 Gold Medal
330 Pages
Check current price
Christian - Historical Fiction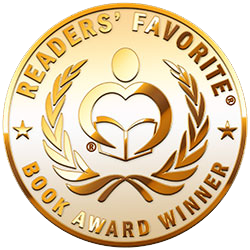 Reviewed By Maria Beltran for Readers' Favorite

Diana Wallis Taylor's novel, Claudia, Wife of Pontius Pilate, tells the story of a woman who becomes the wife of the governor of Judea, the man who condemns Jesus to death. Claudia, granddaughter of a Roman emperor, lives a simple life with her banished mother in a villa outside of Rome. Her life takes a different turn when she is summoned to the palace where power hungry officials indulge in intrigue and betrayal. After marrying Lucius Pontius Pilate, she moves to Judea, where her husband has his hands full in governing the Jews. Unlike her husband, Claudia shows interest in the people's life and religion. Her dreams of having a happy family life, far away from Rome, prove to be elusive and things get out of hand when Jesus starts preaching against the practices of the Jewish priests.

Claudia, Wife of Pontius Pilate, is a historical fiction that follows the journey of a woman who is only fleetingly mentioned in one of the accounts of the gospels. In this novel, author Diana Wallis Taylor tries to reconstruct the life of one of history's least known figures, who happens to be the wife of the controversial Pontius Pilate. In doing so, readers can get a glimpse of the events that led to the crucifixion of Jesus from a different point of view. Claudia lives during a time when events will change the course of human history and that makes her story quite interesting. It is clearly the author's intention to focus on her life and I believe this is an achievement, considering the many twists and turns of the era. In the end, we get to know her innermost feelings as she faces her destiny. It is a story that is absolutely worth the telling.
Captured by Moonlight
Twilight of the British Raj Book 2
Christine Lindsay
2013 Finalist
310 Pages
Check current price
Christian - Historical Fiction
Reviewed By Joy Hannabass for Readers' Favorite

Laine and her friend Eshana flee south after a rescue they planned did not go as they wanted. But never did Laine imagine she would run into her former fiancé. Imagine Laine's surprise when she starts her new nursing job at the jungle plantation and finds that Adam is the owner! And what is Adam's reaction when he sees Laine again? Regardless of their past, Laine is now working there, along with Eshana, and she is determined that Adam will not keep her from doing the job she is here to do.

Christine Lindsay again writes a story that captures the hearts and minds of readers from the very first page. She creates characters that are strong and believable and develop well throughout the story. I loved the heartwarming relationship between the two ladies, Laine's spunky determination and boldness and how Eshana's strong faith in the Lord carried the two through the difficulties and heartbreaks they had to face. I also appreciate Ms. Lindsay's thorough research and vivid descriptions of historical India. I was not only entertained by the story, but I now have a better understanding of this era in historical India. This is not a light read at all; this story goes beyond that into the hardships and difficult situations people of India faced after WWI. What I like and enjoy about this author's writing ability is that she weaves the difficult and good times together in a unique way and gives her readers a wonderful story that will not leave them even long after the book is finished. I highly recommend this story about life in historical India, and I recommend that you read the first book in this series as well, "Shadowed in Silk". You will enjoy the wonderful stories and will fall in love with the characters.
Tracks in the Snow
Sandra H. Esch
2013 Honorable Mention
310 Pages
Check current price
Christian - Historical Fiction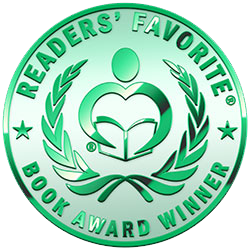 Reviewed By Kristie Ingerto for Readers' Favorite

"Tracks in the Snow," a novel written by Sandra H. Esch, is an inspirational novel that will have you laughing, crying and immersed in the characters' lives immediately. Jo is living a storybook life with her husband and daughter even though they are living during wartime. All of this changes when Jo's husband is killed, not because of the war he is planning to fight in, but because of a snowstorm. Jo tries her best to give her daughter a happy life, but it appears as if things cannot go right. Tryg, whom Jo blames for her husband's death, is being successful with setting up his practice and Jo cannot even seem to protect her daughter from run-ins with Big Ole or give her daughter a Christmas gift. You will be transported to Minnesota for a Christmas that you will never forget as love, forgiveness and hope abound.

I really enjoyed this story and the characters as well as the setting which was brought to life for me while reading. Big Ole is my favorite character is this book; he grew and changed so much in this story and although he is grumpy, there is kindness and hurting underneath, which is eventually brought out. I also liked the pace of the story as it was not rushed. It takes time for people to work through their grief and feelings in order to find forgiveness and peace and Jo is the perfect example of this and it made the book realistic instead of just rushing through and giving a "happily ever after." Upon finishing this novel, you will have a smile on your face, feel content about how the story ends and will be ready to read more by this author.
Abraham and Sarah
History's Most Fascinating Story of Faith and Love
J. SerVaas Williams
2013 Gold Medal
Kindle Edition
Check current price
Christian - Historical Fiction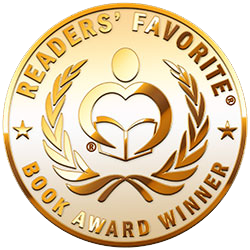 Reviewed By Lee Ashford for Readers' Favorite

"Abraham and Sarah" by J. SerVaas Williams is a story like few others. Williams has taken the Biblical account of Abram and Sarai, imaginatively filled in the blanks, and woven a rich tapestry of life and love in the Middle East 4,000 years ago. From before their first meeting to the birth of Isaac, these two people lived a life of blessings because of their constant and genuine faith in God, who changed their names to Abraham and Sarah when Isaac was born. This Biblically correct telling of the story takes two people often known by name only, and puts faces and feet on them. "Abraham and Sarah" is a deeply moving historical fiction that reads like historical fact, owing to the extensive research conducted by the author.

Many Christians tend to overlook the Old Testament as being irrelevant today. Others find it 'boring' to read. Williams takes one of the 'boring' stories and brings it to vibrant life. Three major religions trace their roots back to Father Abraham: Jewish, Christian, and Islam all stem from Abraham, to whom God literally promised offspring numbering more than the sands of the Earth, or the stars in the sky. Their unwavering faith in God to provide their needs, protect them, and fulfill His promises, is the standard which God wills that all should emulate. This is a book you will not want to put down once you have begun reading. It will bless you as you read it, regardless of your particular religious background, just by showing you what life was like for the Patriarchs of the church. I fervently recommend this account to people of every faith, as well as to people of no faith. Before the coming of Jesus Christ ushered in a new covenant, God routinely spoke to his prophets verbally, as He does throughout this story. You won't want to miss out on reading about many such events in the lives of Abraham and Sarah. This is a fascinating story, from beginning to end.
Giving Love
Cottonwood Series Book 3
Sophie Dawson
2013 Finalist
395 Pages
Check current price
Christian - Historical Fiction
Reviewed By Brenda Casto for Readers' Favorite

Katie Reed is reeling from the death of her husband, as well as her young son Kenny in a house fire, and is unsure how she will go on. Drew Richards has just lost his beloved wife Rachel during the birth of their second child, and knows the only way his newborn daughter will survive is if he can find someone to become her wet nurse, and the only person in town that can help is Katie. The only way that it can work is if she moves into Drew's home to take care of his newborn daughter Anne and his two year old son Joel. Katie soon becomes ingrained in the children's lives and they decide for the sake of the children that they should marry. Can a marriage for the children's sake ever work?

Sophie Dawson grabbed my emotions from the beginning pages with this story! She weaves together a tale of loss and heartbreak, but blends it well with hope, love and inspiration to make for a satisfyingly rich historical tale that was a real page turner for me. The story revolves around Katie Reed and Drew Richards and his children. The story unfolds so naturally that I felt as though I became a part of the characters' lives, feeling their hurts, shared in their grief but also glimpsed their love and strong faith in God. I felt true heartbreak not only for the main characters, but also for the people who loved Rachel. The solution seemed perfectly plausible and I enjoyed seeing the characters grow and move forward as the story progressed. One of my favorite characters had to be young Joel. His character was so endearing, and just seemed so realistic that the author even describes a temper tantrum that he has on his third birthday that was perfectly written. Ms. Dawson creates a story that certainly tugged at the heart, but balanced it well with instances of humor that gave me a few laughs. There are several citizens in town who are a vital part of the story, and keep the plot moving along. Mrs. Taylor was a stand out citizen. As the busybody in town her character reminded me of Harriet Olsen from "Little House on the Prairie!" There is also a bit of a mystery surrounding stolen items in town and that adds an extra element to the story. While "Giving Love" is the third book in the 'Cottonwood Series' the author provides plenty of background information so that it can be read as a stand alone story, but if you are a fan of historical inspirational fiction you are going to want to read all three books in this wonderful series. Filled with endearing characters whose stories beckon you to step back in time, each story in 'The Cottonwood series' leaves me feeling as if I have had a visit with long time friends and has me waiting anxiously for the next installment! Each story in the series has left me feeling blessed for having read it! I highly recommend this entire series!
Healing Love
Cottonwood Series Book 1
Sophie Dawson
2013 Silver Medal
405 Pages
Check current price
Christian - Historical Fiction
Reviewed By Brenda Casto for Readers' Favorite

Lydia Walcott's life in Ringle, Iowa, was far from easy. She was left in the care of her ruthless brother at the age of thirteen when her parents died. The only solace she found was with an older lady named Aggie Cuttler who befriended her and helped nurse her wounds whenever her brother became violent. Now at the age of twenty her brother Cyrus informs her that he has sold her to a man named Gus Botwright who is just as mean as her brother, and that she will have to marry him. When she refuses he beats her worse than he ever has. Lydia knows her only choice is to run away. With the help of her friend Aggie she winds up in the town of Cottonwood. Totally exhausted and unsure about what to do, she spends the night in a livery. The town doctor Sterling Graham spent the night in the livery as well. The story spreads like wildfire and the only way the two can save the doctor's reputation is for them to marry. Can Lydia and Sterling make the marriage work? What will Lydia's brother do to get her back, and will she ever feel safe?

"Healing Love" was a story that was hard to put down. Once I started reading it I was easy to be drawn into the lives of the characters. I could easily feel empathetic towards Lydia and her plight. Even after the mistreatment from her brother she never lost her faith. Her brother is such an evil person that I could understand why she felt the need to run away. Thank goodness, she had such a good friend in Aggie. As the story progressed I couldn't help but wonder what might happen to Aggie if Cyrus decided to pay her a visit. The undertone of the story really had me believing that God was at work whenever he put Lydia and Sterling together. As Lydia and Sterling began their married life I was able to see what a wonderful person he really was. There are several secondary characters that that really add to the story. One of my favorites had to be Mrs. Henderson, one of Sterling's patients. She was so kind to Lydia. "Healing Love" has all the elements that make it a good addition to historical fiction. Sophie Dawson blends together the elements of faith, romance, inspiration, and a bit of suspense together with a fast moving plot and wonderful characters to make for a top notch read. If you are a fan of historical inspirational fiction, then "Healing Love" is a must read for you!
Shadowed in Silk
Christine Lindsay
2012 Finalist
Kindle Edition
Check current price
Christian - Historical Fiction
Reviewed By Joy Hannabass for Readers' Favorite

Abby Fraser eagerly awaits this special meeting with her husband. She and her husband Nick only spent a few days together before Nike was called away on military duty four years ago. And Nick will finally have a chance to meet his three-year-old son, Cam. You would think that a husband would be looking forward to meeting his wife, especially since it had been four years since seeing her. But Nick missed meeting his wife and son, not once but twice. Something that really bugged Major Geoff Richards. What would be more important than meeting his family for the first time in four long years? Christine Lindsay writes an intriguing and exciting story in "Shadowed in Silk" set in India after World War I. It is so well-written that it will keep you turning the pages. The main characters Geoff, Abby and Cam are unique and wonderful, and throughout the book I was trying to figure out how they would end up together. After all, Abby is a married woman. And Abby's husband Nick seems to want it to stay that way. Nick was such a jerk, and really put his wife and son in compromising situations, though he really didn't care about them at all. I kept wanting Nick to finally meet someone who would put him in his place! On the other hand, Geoff was concerned for Abby and Cam's safety and tried to protect them.

Sometimes this book was very difficult to read, with the tension and fighting among the people of India. At times I couldn't put the book down, because I was determined to find out what was going to happen next. I was scared for Abby and Geoff many times as so much was happening. All these make this an awesome book to read. I encourage you to grab a copy of this book to read and enjoy for yourself. I think you will find it interesting and intriguing. It is a book that will stay with you long after you finish its pages.
The Roman, the Twelve, and the King
Jenny L. Cote
2012 Bronze Medal
Kindle Edition
Check current price
Christian - Historical Fiction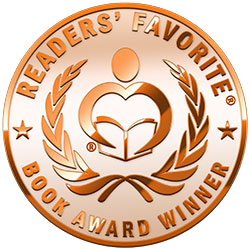 Reviewed By Lynette Fowlston for Readers' Favorite

"The Roman, the Twelve and the King" is the second book in Jenny L. Cote's 'Epic Order of the Seven Series' for children. It is a story about a wonderful team of animals that God created and they are about to go out on a special mission. George F Handel, one of the greatest opera composers in the world, is about to find out that God has a special assignment for him and this team has been sent to help him, albeit hidden in the background so to speak. As the music is composed, the team goes on a journey from the birth of Jesus through His ministry right up to the resurrection and His ultimate glorification in heaven. This is when the King of England, who kept passing by Handel for other musicians, finally realized who the true King is, that being Jesus.

This is the first book of Ms. Cote that I have read and I just fell in love with it. There is just so much in the book that it is impossible to be able to tell one all about it. The adventures of the seven, which consist of dogs, cats, a mouse, a lamb and a mountain goat, will keep any child entertained as they follow along with them on their adventures. There are some parts in the book that are quite comical that will even make a child laugh but there is a serious side also. I enjoyed the way Ms. Cote presents the different varieties of speaking Scottish, French and German. I feel this is an excellent series that should be in every child's home library. Not only do they learn about the Bible and the characters but they go along on an adventure as well.
Malchus
W. G. Griffiths
2012 Honorable Mention
384 Pages
Check current price
Christian - Historical Fiction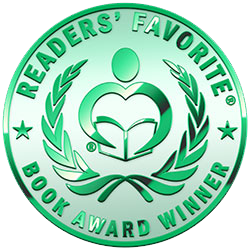 Reviewed By Anne Boling for Readers' Favorite

W. G. Griffith is a master storyteller. He delved into scripture and found one obscure character and turned him into the lead in this book. The man's name was Malchus. From scripture we learn that he was a slave of Caiaphas, the High Priest. Malchus was there when Jesus was arrested. Peter pulled his sword and cut off the slave's ear; Jesus touched the man and healed him. The High Priest was preparing for Passover; his slave Malchus was actually doing the work while Caiaphas gave orders. Malchus dreaded Passover; it was his lot to carry the money changers' tables into the temple. Six more months and Malchus's debt to Caiaphas would be paid and he'd be a free man. He planned to leave but purposely had not told Caiaphas. There was a new Gentile female in the kitchen. The beautiful young woman caught his eye and he was at once smitten.

"And Jesus said, "Do what you have come for." Then they came forward to seize and arrest him. One of the disciples, having a sword, drew it and struck the high priest's slave, cutting off his right ear. Jesus therefore said to him, "Put down your sword; for all those that live by the sword, shall die by the sword." Having said this, He touched the slave's ear and he was completely healed. The slave's name was Malchus. John 18:10; Matthew 26:50-52.

After all he saw, Malchus sought truth and answers. The focus in this book is not on the crucifixion or Christ but on how Malchus changed after he witnessed the arrest and the crucifixion. "Malchus" is a fascinating read. I found myself in tears more than once as I watched history unfold through Malchus's eyes. After living in Caiaphas' home Malchus was unsure of what he believed. He questioned the things his father had taught him. However, once he was touched by the true Master's hand he began hunting for answers. This book is easy to read and understand yet it is never elementary. While it has strong Christian undertones, it is never preachy. Griffith also exposes the abuses of the religious leaders. This is the second book I have read by Griffith and I am sure it won't be the last. I hope he will continue writing from the Christian perspective.
Mary Magdalene
Diana Wallis Taylor
2012 Gold Medal
240 Pages
Check current price
Christian - Historical Fiction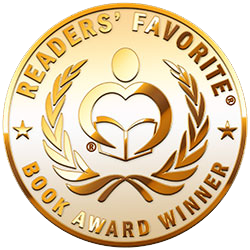 Reviewed By Anne Boling for Readers' Favorite

There are many myths about Mary Magdalene. From the Scripture we know she was plagued by demons. Our Lord Jesus healed her and she followed him, was devoted to him and was one of his disciples. She was the first to see Christ after the resurrection. Nowhere in the Scripture does it say she was a prostitute. There are several Marys mentioned in the Scripture; it was a common name, hence many have tried to lump them all together into one female. Diana Wallis Taylor has wisely seen through the myth and created a novel centered on the life of Mary Magdalene. "Mary Magdalene" is a fictional story based on the real life character Mary of Magdalene. As can be expected in a fictional novel, the author has used poetic license. Our tale begins with twelve year old Mary in a harbor awaiting her father's ship. It was unusual for a female to be educated but her father thought it was important and made arrangements for her to study the Torah. Mary began having nightmares, severe pain in her head and seizures. Her parents sought help from the High Priest but only the true Lord brought her relief. After three years of marriage Mary was still without child. In that age to be barren was to be nothing.

There is so much more to this story than I can possibly put in a summary. This is a must read book. Taylor is a master storyteller; she brings her characters to life and they march off the page into the reader's heart. "Mary Magdalene" is my favorite of all her books and I have enjoyed all of them. She has the ability to take a historical figure and recreate their life in a way few authors can. I particularly liked the way she began this story with Mary at twelve years of age. She brings Mary through many of the trials people faced in that day namely, illness, addiction, death, barrenness and possession. Then she met the one true healer, Jesus. Diana Wallis Taylor is a talented writer and at the top of my favorite authors list. I look forward to her next book.
Contact Author -