The Scarlet Cord
Carlene Havel,Sharon Faucheux
2016 Gold Medal
Kindle Edition
Check current price
Christian - Historical Fiction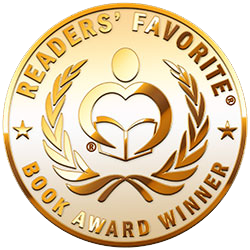 Reviewed By Emily-Jane Hills Orford for Readers' Favorite

When the walls of Jericho came tumbling down, one family survived and was welcomed into the Hebrew faith and community. It was the family of the innkeeper, Rahab, also known as a zonah or a harlot. Rahab and her twin sister, Rohat, were the most beautiful girls in the family. Three other children had already been sold into slavery, but when Rahab's twin sister and best friend is sold to the temple of the goddess Ashtoreth to help feed her family, Rahab realizes her parents' disregard for her well being. She takes matters into her own hands, settling into a life as a harlot to support herself. Although her family forgets that she is one of them, Rahab never forgets her family and works hard to help support them, saving all the while to create a more satisfying home and income by purchasing her own inn. This is where she first meets the Hebrew Prince Salmon. By helping him escape, she seals her fate when Jericho falls and it is not so different than what the fortune teller once told her.

Carlene Havel and Sharon Faucheux's novel, The Scarlet Cord, takes the reader back to the days before and after the fall of Jericho. The Hebrews, who recently escaped Egypt, follow God's course and plan to create their own home. In the process, pagan communities like Jericho fall to the power of God's will. It is not an easy time to be a woman, especially in Jericho, and the authors develop a plausible plot around the character of Rahab, who is herself a very strong character, a survivor as well as a compassionate person. A fascinating story of the early days of the Hebrews in the Promised Land. Well done!
The Protective Archangel
Eduardo Mayen
2015 Finalist
Kindle Edition
Check current price
Christian - Historical Fiction
Reviewed By Michelle Stanley for Readers' Favorite

The Protective Archangel is a historical Christian fiction by Eduardo Mayen. It consists of three stories set in significant time periods, but they are intertwined. Year 30, Joseph of Arimathea is entrusted by an Angel to protect a cross Michael the Archangel will use in future centuries to free humans from physical and mental slavery. In 1492, a priest carrying the cross boards the Archangel, a fourth ship assigned to Christopher Columbus' expedition that has troubles at sea. Miracles occur on a Maryland plantation in 1840 after the birth of a boy named Michael, whom slaves fondly call "Boson." He spiritually motivates people with his wisdom and caring ways, but Andrew, his father, disbelieves that men are created equal and refuses to listen to Michael's reasoning. Evil and jealousy seep through many sources, blinding Andrew into making rash decisions that affect the well-being of his family.

Be prepared to be swept through a riveting mystical fantasy when reading The Protective Archangel by Eduardo Mayen. The novel is an absorbing, intricate drama with a theme based on love and religious beliefs, and endearing fictitious characters. Eduardo Mayen has proven his capabilities as a writer by creating this unique book, which I found spiritually thought-provoking and deeply emotional due to the sequence of events. He has cleverly combined historical facts and fiction, and has a bold writing style I admire. The intriguing stories alternate per chapter, juggling from the past to present, so readers will easily follow the drama. I highly recommend this entertaining Christian novel.
Always October
C. E. Edmonson
2015 Honorable Mention
322 Pages
Check current price
Christian - Historical Fiction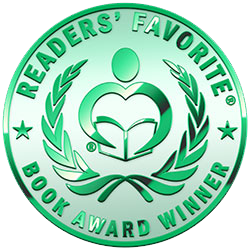 Reviewed By Rabia Tanveer for Readers' Favorite

Always October by C.E. Edmonson is one of those novels that requires a lot of word space to review, which is why I'm not using my regular review style. Lucas Taylor has lived his life. He may not live long, but he is not giving up. His body is losing the battle, but his mind is just as strong. As his final act of rebellion, he remembers his journey of life and recounts everything that happened. Lucas' strength was tremendous and very endearing at times. His grief and loss was hard and raked through the storyline. The reader is not immune to Lucas' despair; you will feel it in your heart and in your soul. He was erratic at times and somewhat obnoxious, but the reader is so much invested in the story that this doesn't annoy you. Instead, it feels like a part of Lucas.

The novel was a little hard to read, not because it was badly written, but because it was so good that it seemed too real at times. The story was true to life and scarily real. It was honest and pure without being cheesy or clichéd. I don't say this about many novels, but this one is pure gold. I have no words to describe the feelings the book evoked in me. It was tremendous and heart warming as much as it was emotional. I thoroughly enjoyed it. I usually have issues with writers using covers for their books that have no meaning or reference to the story. Edmonson chose well. The cover not only reflects the title, but also the story. Five well-earned stars!
The Salt Covenants
Sylvia Bambola
2015 Bronze Medal
345 Pages
Check current price
Christian - Historical Fiction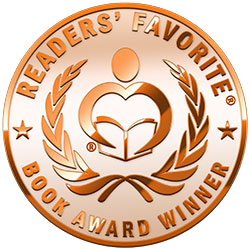 Reviewed By Kathryn Bennett for Readers' Favorite

The Salt Covenants by Sylvia Bambola is a historical fiction that takes place in Spain, starting in the year 1493. We meet Isabel who has broken her mother's heart by converting from Judaism to Christianity. Despite this, however, when she is noticed by Friar Alonso at La Casa Santa, the Holy House, she must flee or be submitted to the Inquisition. She marries a man she does not love and catches a boat to the New World as Christopher Columbus heads on his second voyage. Things take a turn and Isabel finds that she must make her way in this dangerous New World alone; will she be able to do it?

The first thing you should know about this book is that it is not a light and fluffy historical fiction; it is deep and heavy and has many layers to it. That said, it is a great read and it is that 'meat' which makes it so good. The first two chapters seem a little bit slow, but they set up a lot of details that you need for the book. Once you get past those first two chapters, however, the story seems to fly by and you will not want to put it down. I found Isabel an amazing woman for making her own choices in life in a period where a woman generally had little choice in what she did. She answered first to her family and then was married off. But this woman makes her own choices and, while she must face many hardships, she keeps moving on in the face of them. I wish I could be more like Isabel! You can tell that author Sylvia Bambola has put a lot of work into this book. Isabel shines through as a very realistic character and the backdrops of the story stand out vividly. Any historical fan is going to enjoy this book and I highly recommend it.
The Templars, Two Kings and a Pope
A Historical Novel of Spirituality and a Covert War
Grigor Fedan
2015 Silver Medal
321 Pages
Check current price
Christian - Historical Fiction
Reviewed By Melinda Hills for Readers' Favorite

A perfect blend of history and fiction, The Templars, Two Kings and a Pope: A Historical Novel of Spirituality and a Covert War by Grigor Fedan relates the history of the Templars last years through the life and adventures of William Montfort. As a young man with pure devotion to the Church, William is disappointed by the hypocrisy he sees and is given the opportunity to better serve the Lord. After becoming a Templar Knight, William embarks on a journey to the Holy Land in search of his uncle who has a secret that will change Christianity. Unfortunately, many people would kill to keep this secret hidden and it takes William and his many connections significant effort and hardship to succeed. From the English countryside to the deserts of the Middle East and back to the courts of kings and noblemen, William learns what true devotion to the Lord is. Will he be able to keep the secret safe so it can be shared or will it die with the Templars?

With dramatic action on the battle field, intrigue among the members of the king's court, and secret plots by the Templars, the reader receives a wonderful history lesson woven into the excellent narrative of a fiction story. The Templars, Two Kings and a Pope: A Historical Novel of Spirituality and a Covert War by Grigor Fedan offers a rather detailed look at the history of England, France and the Papacy in the 13th century in an engrossing fictional narrative that makes the reader cheer and cry along with the characters. Absolutely brilliant! I thoroughly enjoyed this book and felt as though I was living right along with the characters. The author's combination of history and fiction struck the perfect blend.
Up the Hill to Home
A Novel
Jennifer Bort Yacovissi
2015 Gold Medal
488 Pages
Check current price
Christian - Historical Fiction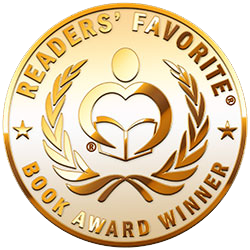 Reviewed By Tracy Slowiak for Readers' Favorite

I loved, loved, loved Jennifer Bort Yacovissi's new book, Up the Hill to Home. This debut novel is so beautifully and lovingly written that if I didn't know that it was based on the author's ancestors, I would have assumed as such. Up the Hill to Home follows the life of Lillie Voith, beloved wife of Ferd, only daughter of Emma and Charley Beck, and mother of nine, soon to be ten. When Lillie discovers her pregnancy, she happily asks Ferd to bring her the treasured memory box, the sweet custom she follows when she is expecting each of her children. When Lillie takes a fall in the basement one day, then develops a worrying cough, everyone starts to fear that they may lose the glue that holds the family together.

Up the Hill to Home is, in this reviewer's opinion, a masterpiece in the genre of historical fiction. Taking place in the late 1800s until the 1930s, the experiences, conversations and surroundings of the Beck and Voith families ring so truly of the time period that when I needed to take a break from reading, I'd have to shake my head a bit to clear my mind and bring myself back to the present moment. This book would appeal to any reader of authentic historical fiction, any lover of fiction in general, and any reader longing for a story that showcases true familial love and connectedness. I simply cannot recommend this book any more. Jennifer Bort Yacovissi's Up the Hill to Home is a treasure, and one to which you should definitely treat yourself.
Seeing The Life
Sophie Dawson
2014 Finalist
314 Pages
Check current price
Christian - Historical Fiction
Reviewed By Lee Ashford for Readers' Favorite

Seeing the Life by Sophie Dawson is a wonderful fictional account of the most glorious true story ever told. Beginning with Mary going into labor in the stable of a Bethlehem inn, Sophie Dawson takes us through the life of Jesus, right up to the day he ascends into heaven in the sight of hundreds of witnesses. Although much of the story is fictional, it includes a great many actual events recorded in the Bible. I was particularly intrigued by the way the author built a long-standing relationship with some people mentioned only tangentially in the Bible, such as Joseph of Arimathea. This clever technique allowed her much freedom to create a plausible and culturally accurate history without veering one iota from the truth of the Gospel message. Seeing the Life is a brilliant and extremely well-conceived story, presenting the life of Christ as recorded in the scriptures, but augmented with non-scriptural day-to-day events and activities very much in keeping with the time and place in which Christ walked the Earth.

Seeing the Life is the kind of story that should capture the imagination of people who either do not or will not read the Bible, potentially being the instrument whereby they might become convinced of the truths to be found therein. As such, I believe this could be a very useful witnessing tool, particularly for teenagers in your home. Ms. Dawson is to be commended for developing a remarkably believable story. I've been familiar with the biblical account of the life of Christ my whole life, but Seeing the Life is perhaps the single most comprehensive compilation of biblical, cultural and historical fact, woven within the matrix of a fictional background, that I have yet encountered. In recent years Hollywood has produced a few such accounts, but they all seemed to have been primarily vehicles by which the producers could present horribly graphic depictions of violence and blood-letting. Sophie Dawson took great pains to be respectful and inoffensive in her account of the crucifixion of Christ, perhaps the single most cruel and unnecessary form of torture and execution ever practiced on planet Earth. Seeing the Life is a book I highly recommend. It may help you to see the light.
Esther Queen of Persia
A Courageous Woman for a Dangerous Time
Jim Baumgardner
2014 Honorable Mention
304 Pages
Check current price
Christian - Historical Fiction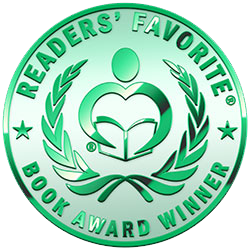 Reviewed By Lee Ashford for Readers' Favorite

Esther, Queen of Persia by Jim Baumgardner is an outstanding, biblically accurate and historically consistent presentation of the Book of Esther. Combining an intimate familiarity with the Book of Esther, with an intensive study of the historical customs and events of the Persian Empire, Baumgardner has penned a moving and very believable historical fiction novel. True to the biblical account, this book offers a rare glimpse into the past, when Persia ruled the known world, from India to Libya. At times one wonders if, perhaps, Baumgardner hadn't located an unknown scroll from that era and merely copied a true story … it's that believable. Esther was a mere teenager when King Ahasuerus commanded that a large number of young virgins be brought to the palace, and prepared for a year to become presentable for the King's bedroom. Ahasuerus needed a queen to replace Queen Vashti, whom he had banished from the kingdom in a drunken rage some years earlier. If you know the story of the Book of Esther, you know it was she who ultimately was selected for that lofty position.

Esther, Queen of Persia is a fascinating tale. The minute details Baumgardner included brought this story to life. Even knowing the biblical account, I still found myself in suspense, wondering what would happen next. If this story were entirely fabricated, with no biblical or historical documentation from which to build it, it would still be remarkably entertaining. The fact that it IS built upon a true story just makes it that much more beguiling. This story is not strictly for Jews and Christians; anyone who enjoys historical fiction will find Esther, Queen of Persia to be a captivating and charming love story. I urge all readers to consider enjoying this book. I sincerely hope Jim Baumgardner plans to write more such stories; he has a very obvious talent for weaving history and timely imagination into a great tale.
Rebekah's Treasure
Sylvia Bambola
2014 Bronze Medal
333 Pages
Check current price
Christian - Historical Fiction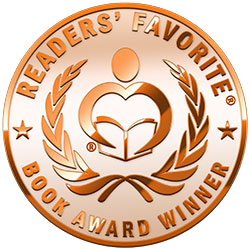 Reviewed By Ashley Tetzlaff for Readers' Favorite

Rebekah's Treasure by Sylvia Bambola is a Christian historical fiction set around the time of 70 A.D. It features a family of seven: father, mother, four sons, and a daughter. The story's Point-Of-View switches between the mother's (Rebekah) and the father's (Ethan), and that way you can cover more historically than with just one POV, but aren't confused by too many POVs. Ethan and his sons stay in Jerusalem to defend it against the Romans, while Rebekah and her daughter go to Pella for safety. And so the adventure ensues! Treasure hunting, siege and famine, miracles, idolatry and ravaging, Zealots, Christians, Jews, Romans, fictional and historical figures – they all meet in this page-flipping work.

I enjoyed reading Rebekah's Treasure from the start. It reminded me of G.A. Henty's work, For The Temple, but more novel/female oriented than battle/guy oriented. I brushed up on a lot of facts and events around the fall of the temple, and felt that Sylvia Bambola put me in the times. I appreciated finding out about the different characters and how they interacted with others and what drove them. I didn't always care for how different characters treated each other (speaking rudely, grabbing and slapping, rebellious and resentful), but I guess that's what you get in a fallen world. I felt the ending wasn't quite resolved. But other than those things, I relished reading it and thought about it all the time until I was able to continue reading it. A fascinating read.
The Wind, the Road and the Way
The Epic Order of the Seven
Jenny L. Cote
2014 Silver Medal
432 Pages
Check current price
Christian - Historical Fiction
Reviewed By Joy Hannabass for Readers' Favorite

What a scary time it must have been for the disciples and those who had been following Jesus, after He was crucified on that cruel, rugged Roman cross. But the most amazing resurrection happened and Jesus is not dead. He has risen from the dead and is alive. And the disciples, with the help of the Holy Spirit, will carry on the command made by Jesus before His death, and that is to tell the world the Gospel, and of the death, burial and resurrection of our Lord and Savior, Jesus Christ. And this wonderful Gospel story is played out in this most inspiring and entertaining book, The Wind, the Road and the Way by Jenny Cote.

This is my first book by author Jenny Cote and it was an amazing read. I love how the characters fell right into place, bringing the story together before my eyes in each scene. Ms. Cote takes the story that we celebrate at Easter, the story of the death, burial and resurrection of Jesus, and gives her readers a vivid example of how life may have been like for those living during those early days. I loved the biblical history and getting to know the lifestyles and historical details of the early days talked about in Acts. But most of all, I enjoyed the way Ms. Cote takes the Gospel of Jesus and weaves it throughout the book and the lives of the people. The redemption message is clear; Jesus died on the Cross for the sins of mankind. And He can and will change the hearts of those who trust Him. Nothing is impossible for Him.

If you enjoy biblical fiction, I highly recommend The Wind, the Road and the Way by author Jenny Cote. I just know you will enjoy this book as much as I did. Thank you, Ms. Cote, for an amazing account of God's love for us.
Contact Author -