Leveraging Lincoln
A Civil War Novel: The Liberator Series, Volume 1
Stephenia H. McGee
2016 Bronze Medal
354 Pages
Check current price
Christian - Historical Fiction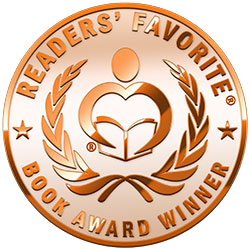 "All we have to do is kidnap their President...." 
Four years of war have reduced the South to near annihilation. Homes lay smoldering and men become desperate. Amid the shadows of fear, a clandestine group waits for an opportunity to change the course of history. 
Harlot, liar, spy...

On the threshold of losing her plantation, Annabelle Ross finds a cryptic letter on a dying soldier and seizes the opportunity to get out a message of her own. She never dreamed her plan would brand her a suspected spy... or worse, an unwilling conspirator. 
Deserter, traitor, accomplice...

When Matthew Daniels's brother is taken captive, he finds himself caught up in a plot to gain leverage on the Union. The lines are drawn in blood, and the risk is there for the taking. But will his reckless gamble cost him the woman he had determined not to love?She wants to save her home. He wants to save his brother. Together, they may just save a nation.
Part one of the Liberator Series, a trilogy following the adventures and romance of Annabelle Ross and Matthew Daniels as they play a part in the dramatic conclusion of Abraham Lincoln's life.
Defender of Jerusalem
A Biographical Novel of Balian d'Ibelin
Helena P. Schrader
2016 Silver Medal
538 Pages
Check current price
Christian - Historical Fiction
WINNER of the 2017 John E Weaver Excellent Reads Award for Fiction: Middle Ages
SILVER for Christian Historical Fiction 2016, Readers Favorites Awards
SILVER for Religious/Spiritual Fiction 2016, Feathered Quill Awards.

The Christian kingdom of Jerusalem is under siege. The charismatic Kurdish leader, Salah ad-Din, has succeeded in uniting Shiite Egypt with Sunnite Syria and has now declared jihad against the Christian kingdom. While King Baldwin IV struggles to defend his kingdom from the external threat despite the increasing ravages of leprosy, the struggle for the succession threatens to tear the kingdom apart from the inside. In the high-stakes game, one man stands out for his loyalty to the dying king, the kingdom, and Christianity itself. That man is Balian d'Ibelin. This is the second book in a three-part biographical novel about Balian d'Ibelin, who defended Jerusalem against Salah ad-Din in 1187.
The Scarlet Cord
Carlene Havel,Sharon Faucheux
2016 Gold Medal
Kindle Edition
Check current price
Christian - Historical Fiction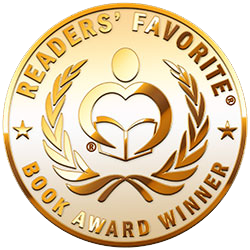 The Protective Archangel
Eduardo Mayen
2015 Finalist
519 Pages
Check current price
Christian - Historical Fiction
Through a narrative of history, fiction, and mystical fantasy, Eduardo Mayén presents love and religious faith as important building blocks for mankind.

The novel "The Protective Archangel" consists of three stories separated in time and space. The three parts are connected by the cross of Joseph of Arimathea who received it in the Holy Sepulchre during the year 30 from the hands of an angel. Joseph took this cross to Spain where it remained until the first voyage of Christopher Columbus in 1492. Subsequently, the cross was carried across the Atlantic on a fictitious fourth ship. Four centuries later, the saga continues when the Archangel Michael is born into a family on a plantation in Maryland, where the main plot of the story will take place.

"The Protector Archangel" is not a historical novel nor does it pretend to be. Eduardo Mayén takes liberty with chronological facts, combining them with events in nature and supernatural intervention. The result is a highly entertaining novel of action which makes use of various situations to send a message of love and religious faith to the reader.

In "The Protective Archangel" the author imagines a story in which direct divine intervention plays a major role in the abolition of slavery in America.

"This novel is a page turner…"

-José Aguilar
Spain
Always October
C. E. Edmonson
2015 Honorable Mention
322 Pages
Check current price
Christian - Historical Fiction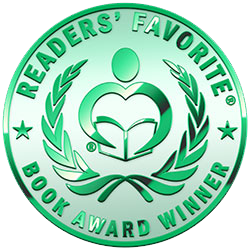 Lucas Taylor has lived a long life. Though his body is failing him, his memory is still strong as he recounts his journey through life, love, and loss-and shares the incredible lesson he's learned along the way.
The Salt Covenants
Sylvia Bambola
2015 Bronze Medal
345 Pages
Check current price
Christian - Historical Fiction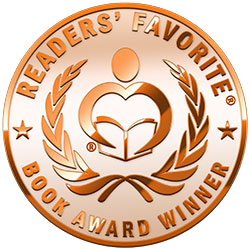 2015 Reader's Favorite Bronze Medal Winner, Christian Historical Fiction
"Bambola (Rebekah's Treasure) elevates a simple historical tale into something transcendent, in this beautifully written novel about a young Jewish noblewoman, Isabel, who flees the Inquisition on Christopher Columbus's second voyage to the New World." Publishers Weekly starred review
"But these plans they have laid out for me like an embroidered rug, showing me where my feet must travel, is to me an awful penance for sins I did not commit." Isabel
Spain 1493: Isabel has broken her mother's heart by becoming a sincere convert to Christianity. But when she is noticed by Friar Alonso at La Casa Santa, the Holy House, she is forced to flee the Inquisition by entering into a loveless marriage and sailing with Christopher Columbus on his second voyage to the New World. But all too soon Isabel is forced to struggle alone in her new life and new faith. With all the risks and hardships how is she to survive? And will she ever find love in this strange land? And what of the dangerous Enrique Vivar? Will his hidden agenda cost her her life?
"Bambola's gift for storytelling in this work of historical fiction is noting short of remarkable."Sallie Yusko, pastor, founder of Women of Worth and Destiny, conference speaker and writer
"In her historical novel, The Salt Covenants, Sylvia Bambola paints a masterpiece with words." Micki Sorbello,, artist and free lance writer
"Bambola masterfully weaves historical gleanings into this epic tale of romance and adventure set against the backdrop of the Spanish Inquisition. You won't want to put it down." Cristaña Carlton, musician, composer, teacher and author
"An enthralling page-turner! Sylvia Bambola's historical novel is full of heart-felt emotion as she weaves a tale of one woman's courage, hope and love." Gina White, Mixed media artist
The Templars, Two Kings and a Pope
A Historical Novel of Spirituality and a Covert War
Grigor Fedan
2015 Silver Medal
321 Pages
Check current price
Christian - Historical Fiction
The Templars, two Kings and a Pope, the result of years of research, is the novelized reconstruction of the final 25 years of the Order. In these pages we learn of the secret war the Templars waged against the French King Philip IV, the workings of The Brotherhood, the shadowy organization that operated behind the scenes, the machinations of Lord Otto de Grandson, a Swiss-born, high-ranking Brotherhood member and key English official who enginereed the secret war; one of its outcomes was the founding of Switzerland.

"A truly riveting novel from beginniing to end, this is the stuff of which blockbuster Hollywood movies are made." Midwest Book Review.

"Unlike most fiction about the Templars, this novel has been painstakingly researched...the detail is incredibly accurate." Knight Templar Magazine.

Up the Hill to Home
A Novel
Jennifer Bort Yacovissi
2015 Gold Medal
488 Pages
Check current price
Christian - Historical Fiction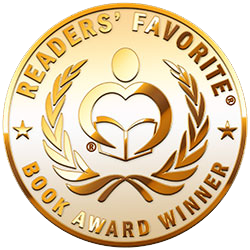 Family. Home. Memories. Lillie Voith holds these values most dear.

Family: Cherished only child of Charley and Emma Beck, she is the unlikely issue of an improbable union. Beloved wife of Ferd Voith, she is the happy mother of a tribe of nine, and newly expecting her tenth. It is the family of her earliest dreams.

Home: Seven forty-one, the house that Charley built on his little plot of farmland just outside of Washington City in the District of Columbia, is the only home she's ever known. So vast before, the house seems to shrink with each new child, until Charley wonders that they're not all tumbling out of windows.

Memories: In a ritual established over so many babies, Lillie celebrates by having Ferd bring down her memory box, a carefully collected treasure of the lives of those she loves. She knows by heart every word of the letters, every entry of the diaries, every detail of the photographs, and she traces them again with the start of each new life, to instill a sense of place, of family, of history.

Emma's miracle, Ferd's universe, the beating heart of the household: When Lillie is stricken in a fall, her memories tug at threads woven through a century as the fabric of the family frays around her.

Charming, lyrical, and evocative, by turns funny and heartbreaking, Up the Hill to Home sketches an enduring portrait of four generations of the Miller/Beck/Voith clan against the backdrop of Washington, D.C., as the city itself grows from a dusty pre-Civil War cowtown to a national capital in the throes of the Great Depression.
Seeing The Life
Sophie Dawson
2014 Finalist
314 Pages
Check current price
Christian - Historical Fiction
Dassa and Micah begin their life together in Bethlehem with joy and tragedy. The hand of God moves them to Jerusalem where Micah is a scribe to the metal merchant Joseph the Arimethean. In the heart of Israel they live the events occurring during the occupation by the Roman Empire. Including the stirrings of a young rabbi from Nazareth.

Micah, Joseph and their families follow the ministries of John the Baptist and Yeshua, a poor carpenter from Nazareth. Is he the Messiah who will lead Israel against the Roman army? Is he a fraud, a cohort of Satan? Or is he something else? The crowds cheer him, then want to stone him. They hail his arrival then, cry for his execution.

See the life that changed the course of human history through the eyes of Dassa and Micah.
Esther Queen of Persia
A Courageous Woman for a Dangerous Time
Jim Baumgardner
2014 Honorable Mention
304 Pages
Check current price
Christian - Historical Fiction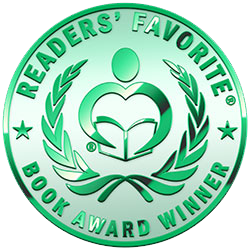 *****Esther Queen of Persia has been named a Readers Favorite 2014 International Book Award Winner, Honorable Mention Award, Christian Historical Fiction . ***** *****Esther Queen of Persia has been awarded the B.R.A.G. Medallion in Literary Fiction.***** *****Esther Queen of Persia is a Foreword Reviews Journal Finalist for the 2013 Book of the Year Awards in the Religious Fiction category. ***** When the beautiful Jewish teenager who came to be known as Esther is groomed to be the next queen of Persia, she proves herself worthy of living in a time of great peril and intrigue. What readers are saying about Esther Queen of Persia: ***This is a story of TRIUMPH, FAITH, FAVOR, and VICTORY. I absolutely loved this book! *** Best fictional rendition of Esther I have read. I really enjoyed the historical detail to the 5th century B.C. *** Rich in Cultural, Historical and Biblical Detail *** One of THE finest books I've had the privilege to read. Hadassah, a young, Jewish orphan, forced to enter the palace at Shushan, has had her world turned upside down by Ahasuerus, the despot King of Persia. Not only has Hegai, the custodian of women, changed her name, but everything about her life is now controlled by this eunuch. She must witness and experience the heathen excesses of the palace while awaiting her night with the king in his bedchamber.
Why has God allowed this to happen? Author Jim Baumgardner provides the answer when you enter the 5th Century B.C. world of the vast Persian Empire where Hadassah becomes Queen Esther, and her life is forever changed through the providence of God.
Contact Author -