Angels All Around
Alice Greene
2011 Bronze Medal
152 Pages
Check current price
Christian - Fiction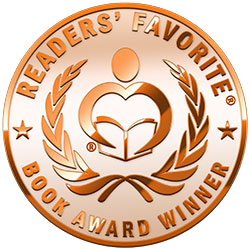 Reviewed by Lynette Fowlston for Readers' Favorite

Angels All Around by Alice Burnette Greene is a well written work of Christian fiction. It is the story of two angels who are sent into this world through birth to carry out the creators plan. But there is a problem, the opposers, the demons from the underworld are out to foil the plan. The two main characters, Kenisha and Michael are meant for each other. Kenisha was born to a unwed mother who thought she would never have another child. Through a mix up with the parents Michael was born in different family. As the two become close we watch the battle between good and evil play out in their lives as the angelic hosts in Heaven do all they can to help Kenisha and Michael remember the plan God has for them as demons battle to keep them apart.

This amazing tale has it all: greed, corruption, abuse, love, hope, and spirituality. It demonstrates that God has a plan for everyone's life. Unfortunately, we do not take the time to listen to the small voice in our mind. To everything there is a purpose. Ms. Greene took time to develop the characters in this book. She not only gave dimension to the lead characters but also to the exceptional cast of secondary characters. I was quickly caught up in the story and felt as if I were a participant. This is a fast read and one I will read again.
A Higher Court
One Man's Search for the Truth of God's Existence
John L. Betcher
2011 Silver Medal
225 Pages
Check current price
Christian - Fiction
Reviewed by Debra Gaynor for Readers' Favorite

William Kensey was summoned for jury duty. Like most jurors he was more than a bit reluctant especially when he discovered the purpose of the trial. Kensey and his fellow jurors were asked to rule whether God exists.

Perhaps middle aged, Kensey was asked to serve on the jury because he had recently lost his dad in a traffic accident. Perhaps he was asked to serve because he questioned his faith after the funeral. Perhaps this was his wake up call.

Several things jumped out at me in this trial. One was the diversity of the jury. They were from different cultures with different beliefs. The one thing they had in common was they had read very little if any of the many books written about God. The jury was forced to listen to many witnesses; a great many topics were discussed including: science, medicine and evolution. The court was more interested in proving God does not exist than that he does. Many of the arguments presented were questions most of us ask at sometime in our life. "If God knows everything including what we are going to do before we do it then do humans actually have freewill?" "If God is so loving, why do people suffer?"

John Betcher offers readers a book that will make them think. He has presented both sides of the issue and allows readers to determine where they stand. This book is difficult for me to review, because I do not want to give away too much. Even in giving my opinion I am in danger of sharing too much. Betcher pointed out the five obstacles that prevent man from believing in God: anger, fear, ego, idolatry, and comfort. A Higher Court is a gripping novel that will leave the reader pondering the depth of their beliefs. I became William Kensey as he sat in the courtroom listening to both sides of the argument. Who was really on trial, God or the individuals? Is my faith strong enough to face scrutiny? Will I accept the mission?

Betcher is a brilliant writer, he entertains as he teaches. The ending really surprised me. I wonder if Betcher was given a mission--of course he was, I believe we each have a mission and perhaps his mission was to write this book. The plot of A Higher Court is amazing, and it obviously took a great deal of research. I will be watching for more books by this author and highly recommend this book for Christians and non Christians alike.
Contingency
Paula Wiseman
2011 Gold Medal
340 Pages
Check current price
Christian - Fiction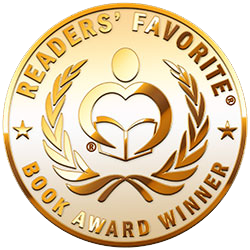 Reviewed by Anne Boiling for Readers' Favorite

Bobbi was shocked when she discovered her husband Chuck was having an affair. When he returned from his business trip she confronted him and asked him to leave. She still loved him and wanted their marriage to work. Chuck realized how foolish he'd been. He didn't want a divorce. He was a self confident, self assured and self centered person. He found it difficult to be humble. Bobbi and Chuck turn to their pastor for guidance. Pastor Phil counsels them separately and later together. He explains the need to confess sin, seek forgiveness and offer forgiveness.

Adultery is a terrible sin. It hurts spouse, children, parents, friends and coworkers. In Contingency the author cleverly demonstrates the damage and the process of healing. The sons Brad and Joel each reacted in a different way. Brad wanted justice while Joel was ready to offer forgiveness. Chuck was brought to his knees before he could truly repent of his sins. Bobbi was so deeply hurt that it took time for her to heal. Bobbi's sister Rita was filled with anger. She never liked Chuck and was determined to force Bobbi to divorce him. Pastor Phil was wise in his counsel. He was patient with the whole family.

Contingency is beautifully written. I was held captive from the first page to the last. I was cheering for Bobbi and Chuck to reconcile. The characters are well developed. I had tears dripping as I read this book. Perhaps the plot hit too close to home. Marriage is never easy, it takes work. It takes a strong relationship with Christ. I cherish the message in this book.
Sage
The Rugged Hills Series Book 1
Debora Clark
2011 Gold Medal
280 Pages
Check current price
Christian - Fiction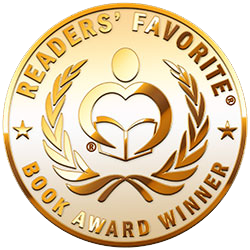 Reviewed by Lynette Fowlston for Readers' Favorite

Through the words in Luvina Bozeman's journal, we follow the lives of the Bozeman Family as they struggle to make a living in the rugged hills of the Ozarks.

Luvina (Lenny) and her sister were always close but their bond strengthened after the death of their mother. When Lenny ran off with Josiah Bozeman, her family was heartbroken. Lenny wrote to her father but the letter was returned, leaving her to believe that her family was dead. Lenny goes on with her life, although saddened by her loss.
Thirty three years later, Lucy receives a mysterious package, a green hat box. When she opens it, the strong smell of sage is overwhelming. Inside the box she discovers her mother's old apron and her sister's journal. Through the journal she relives her sister's life, the hard times and the good times, through war, and the birth and death of Lenny's daughter. She finds the missing pieces of her own life.

"Sage" is a unique historical novel. It stands out in the crowd of novels. The plot and characters touched my life. There is a strong Christian influence in this magnificent book. I have been to the Ozarks several times. I could easily imagine the courage and strength the Bozeman's had to survive there. They had faith that the Lord would keep them safe and watch over them.

This is book one of Debora Clark's "In The Rugged Hills" series.
Magog Rising
The Second of The Lightning Chronicles
Jimmy Root Jr.
2010 Silver Medal
288 Pages
Check current price
Christian - Fiction
Reviewed by Anne Boiling for Readers' Favorite

The story begins with a glance back in time to Ezekiel as he stands before the people terrified, but filled with the Spirit of God. He realizes the people are listening.

Our next scene is the late 1960s, Russia. Ten year old Anatoly Telnikov watches as his an old man reads from pages of the Bible. It was no longer in book form because reading it was prohibited. Soldiers entered the secret place of worship and beat the people. As they drug Anatoly away, the preacher shouted out, ""I, the Lord, say to you; remember my people in the latter days. I will bless all who bless them, and I shall curse all who curse them. You shall be a deliverer to them before the end." The child would never forget what he had witnessed.

The U.S. turned its back on Israel and, as predicted, Israel was attacked. Mushroom clouds are evidence of the nuclear attack. The reader watches as similar events unfold around the world. Moscow put into action a plan to bring down both Israel and the U.S. Major General Telnikov was eager to destroy the two super powers.

Has prophecy been set in motion?

This action-packed thriller will keep the reader eagerly turning the pages. The plot is exciting, entertaining, and filled with a message for God's people. While never preachy, this story carries a warning. There are a lot of characters in this book, each is well developed. The author spent a lot of time developing the secondary characters too. This book stands well alone, but I recommend reading them in order.
The Soldiers of the Cross
The gates of hell shall not prevail
J. Laurence Stillwell
2009 Gold Medal
222 Pages
Check current price
Christian - Fiction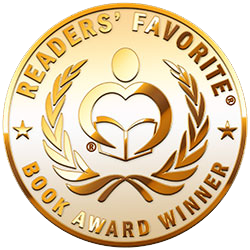 Reviewed by Anne Boling for Readers' Favorite

J. Laurence Stillwell uses a unique medium to convey his message. Few authors could successfully accomplish this feat. The story of Paul is told in a soft poetic form. God speaks to Paul through a dream. He takes him on an incredible journey to see the spiritual world surrounding him. Paul discovers that a spiritual battle surrounds all of us. Paul sees war through a new perspective. He realizes that he must take action.

Stillwell has quite a message for readers. We can no longer be an innocent bystander, for there are no innocent bystanders. By doing nothing we are doing something. As an example people who refuse to vote for or against something have basically cast a vote. I see a deeper meaning in Stillwell's art. I am a Christian and tend to see things through that perspective. If you love the Lord and serve Him then you must share the Good News with your family, neighbor and the whole world. Few people would let a child starve yet they starve spiritually. Few people would turn their back on a neighbor that needs help yet if you do not share the Good News you have turned you back on their need. There is a spiritual battle surrounding us. We cannot set back and do nothing we must take a stand. "He who is not with me is against me…" Matthew 12:30a.

Stillwell incorporates over 300 scripture into his story. As a former marine he has seen war. He brings his experience and emotions to his work. Soldiers of the Cross is beautifully written. I highly recommend it to all.
Contact Author -