Crimson Harvest
Thom Mollohan
2013 Finalist
Kindle Edition
Check current price
Christian - Fiction
Reviewed by Bil Howard for Readers' Favorite

When teens Heather and Jillian sneak out to go dancing at a new club which promises them "more fun than they had ever had before," they open up the door to an evil that neither of them realized existed in Argenteret. Kevin, Heather's uncle, comes for a visit, because he is struggling with his own problems at home and is suddenly wrapped up in rescuing Heather from a powerful Vampire who has several teens, including Jillian and several police officers, under his command to help cover up murder, kidnapping and drug dealing. Heather discovers that her faith in Jesus Christ is much more powerful than evil and the testimony of her faith draws the attention of her uncle, who has always had nothing but contempt for God. The strong faith of Heather's parents and the demonstration of love by Heather's church community and the power of prayer all work together in combating the evil which threatens to take the lives of Heather, Kevin, Jillian and perhaps even Heather's parents.

This is a very well-written book which does a great job of developing characters and plot into a highly intriguing and suspenseful account of how one family's faith is able to overcome a very powerful evil. The conflicts that are attacking and testing the faith of Heather and her family, as well as the struggle that Kevin is having with his own disbelief in God, are well-crafted into the overall struggle of the kidnappings, murder and extortion that are taking place in the main plot line. This is a page-turner with a very strong message about the power of the Christian faith in overcoming evil. The reader will feel the pain, the doubt, the strengthening and the transformation of each of the characters as they work their way through this extraordinary nightmare, which the author has made into a very well-crafted and believable story.
Come to the Garden
A Novel Inspired by True Events
Jennifer Wilder Morgan
2013 Honorable Mention
Kindle Edition
Check current price
Christian - Fiction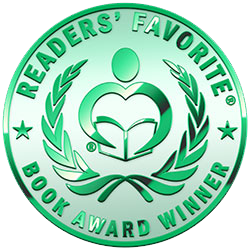 Reviewed by Patricia Day for Readers' Favorite

Jennifer Wilder Morgan's book "Come to the Garden" is a uniquely pleasant story. For many years, Jennifer has experienced visions in her dreams. Some she has understood, some have been prophetic, while others remained somewhat mysterious. One day she meets a spiritual creature who claims she is her guardian angel. God has sent her to enlighten Jennifer on the whole meaning of her dream visions, and to give her complete understanding. Margaret, the angel, meets with Jennifer on a daily basis and during her visitations Jennifer receives guidance as well as enlightenment regarding earthly events. 9/11 artifacts become a feature showing her how God desires all people to respect and love one another. A poignant moment where the Bible fused into a metal beam might cause you to wonder, as I did, why the religious groups of the world are so diverse in their beliefs. In fact, like me, you might shake your head as Jennifer's one particular dream is shared and then explained by Margaret, her visiting angel. Experiencing these visions has been a blessing to Jennifer, and her faith has benefited greatly by what she has seen, in her dream world as well as prophetically. Sharing Jennifer's life and how her faith has grown will surely encourage you. The angel is fiction, whereas Jennifer's visions really do happen to her still.

I liked the book. It is a story with a difference, and that drew me to read it. The conversation between the two ladies is light reading and humorous as well as encouraging. If you are in need of a lift in your spirits, try this book.
A Generation of Curses
Patricia A. Bridewell & Faatima Albasir-Johnson
2013 Gold Medal
288 Pages
Check current price
Christian - Fiction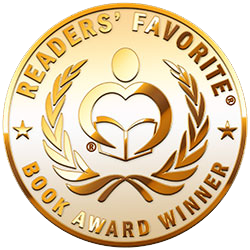 Reviewed by Lisa McCombs for Readers' Favorite

"I'm not guilty. I did not kill him." Khadesia feels like a broken record in her plea of innocence. The implication that she was responsible for the shooting death of her one–time boyfriend, the crime she did not commit, falls on deaf ears for a second time years after the event and forces her to fight for her freedom. In "A Generation of Curses" Patricia A. Bridewell demonstrates how innocence can be threatened when it is combined with an attempt to make a life change for the better. All Khadesia Hill wants is to be a loving mother, a successful business woman and a respected member of her church and family. When her sordid past comes back to haunt her, the only thing she can rely on is her faith in God and the belief that goodness will shine through.

The obvious belief in God propels the reader through Khadesia's earnest desire to conquer the evils of gossip and unfounded half-truths. Even with her commitment to the church, the main character is faced with the realities of temptation while her husband must blindly place his trust in a wife he finds he really doesn't know. In a world so willing to believe only the negatives in life, Bridewell gives an honest look at the struggles even the most loving couple must combat. Khadesia and Malcom Hill face her demons head-on as an inseparable team. "A Generation of Curses" is a totally believable story, but full of twists to keep the reader hoping and cheering for a happy ending.
Victor
The Reloaded Edition
Tony Ross
2013 Silver Medal
270 Pages
Check current price
Christian - Fiction
Reviewed by Anne Boling for Readers' Favorite

Detective David Johansen of the Sunlight City Police was an expert in weird cases. When his boss brought him a surveillance tape from a small diner of a woman escaping from a man with a gun, he knew he had to take the case. Johansen recognized the man with the gun. The gunman went by many names and could be connected to many murders. The assassin had been killed and the body claimed on several occasions. The man looked like Johansen's father who died in Iraq 2003. Mona managed to escape her employer. She knew he would send Victor to murder her. Josef Hirigawa was extremely wealthy but money meant little to him; he craved power; he wanted to be God. Victor was part of a group of Assassins known as the Black Cats. Victor was considered the greatest and known as the Alpha Cat. Sunlight City was on an island where corporates made the rules, offered bribes and sent out assassins. There were few Christians in the city; most of the Reverends had left town quite some time before, leaving only Father Joshua.

"Victor" is an exciting fast-paced thriller. I attempted to be a bit vague in my review of this book for it would be very easy to give away too much information and spoil this great read for others. "Victor" has a strong Christian undertone which does not detract from the plot. There is a controversial topic broached in this tale. The author handled it very well, successfully demonstrating the danger of some scientific advancement. Author Tony Ross's plot grabbed my attention from the very first chapter. The last few chapters were my favorite part of this book. Ross managed to keep the action going throughout the whole tale. The ending was magnificent. I found the interconnection of Victor, David and Mona to be fascinating. Watching Victor discover his true identity was mesmerizing. Tony Ross is a talented author not afraid to allow his opinions and beliefs to shine through his art. I look forward to more books by this author.
Lost at Starvation Lake
Gary P. Hansen
2012 Silver Medal
Kindle Edition
Check current price
Christian - Fiction
Reviewed by Anne Boling for Readers' Favorite

"Lost at Starvation Lake" by Gary P. Hansen is the second book in the 'Starvation Series'. In the first tale, "Survival At Starvation Lake" we met Sally McPhearson, a CEO and very wealthy woman. She was used to the luxuries of life. When the jet crashed it left her at the mercies of the elements, Paul, a man she had never met, and God. I won't spoil it for readers if they have not read it. In "Lost at Starvation Lake" we once again return to Starvation Lake and once again reconnect with Sally, although she is not the central character this time. Susan was a single mother, waitress, and struggling financially. She and Lily lived in the wilds of Canada. When the closest school closed she was faced with the possibility of losing Lily. Things took a turn when a mysterious stranger left her a note and a large check. Months later the details began to make sense.

"Lost at Starvation Lake" is a fast-paced, action packed, Christian romance thriller full of drama and suspense. I love this series. I was hooked on Gary P. Hansen's books when I read the first in the series. Hansen's talent for description transported me to the isolated cabin at the lake. I felt as if I was there when Susan and Lily were stranded. Susan finds herself falling in love with her pilot, Matt, although she resists her feelings. She was determined not to have a relationship with him. He cares deeply for her despite her rejections. Hansen cleverly includes twists and turns throughout the book. He successfully ties it all together in the end. As I stated above, Sally and Paul are not the lead characters in this book, yet they do play a strong part. Sally always surprised Paul as he had no idea just how wealthy she was. Did he expect the other surprises she has in store for him? While this book reads well alone I do suggest the reader read the whole series. This series has a strong Christian message. Kudos Mr. Hansen!
Saving Bobby
Crystal Cattabriga
2012 Gold Medal
246 Pages
Check current price
Christian - Fiction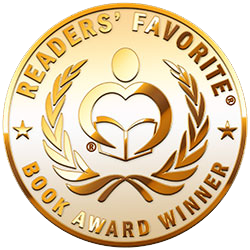 Reviewed by Anne Boling for Readers' Favorite

What would you do if you were a young boy of thirteen years old and just discovered your mother, you best friend, your life, may be dying of cancer? Give up, act a fool, run away? Since he was a young child, it was always just Bobby and his mother. He had no grandparents, his father left when he was young and all that is left is an uncle who is in the military. His mother has lost so much over the years that she does not deserve to have this illness thrust upon her. Staying with Tony, a family friend, both he and Bobby are tested to see if they would be a match for a kidney. When the results come back negative Bobby is beside himself. Bobby runs away in the hope of finding a way to cure his mother. When Bobby meets up with Annie, another runaway, they embark on a journey that not only cements a lasting friendship but also helps Bobby to realize that there is a God and that He will help if Bobby will just turn his problems over to Him.

This is one of those books that are very hard to put down. It will bring a smile on your face and a tear in your eyes. A Christian based book, it shows how one on one's own spiritual journey can learn to deal with illness, possible death and one's own belief in God. I felt as I read that these two young people were placed together by God to help them both on their journey through life. As Annie teaches Bobby about God and His very existence we are able to view Bobby's thoughts and ideas and how he battles emotions and his coming faith. It is a very heartwarming book that I would recommend for everyone, especially teenagers who at some point in their life are going to have to deal with what Bobby did.
The Jesus Factory
Scott Lindquist
2012 Bronze Medal
242 Pages
Check current price
Christian - Fiction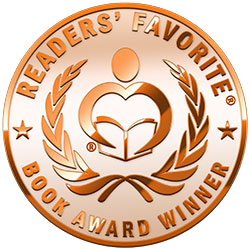 Reviewed by Lori Moore for Readers' Favorite

Remember how Dan Brown's "The DaVinci Code," while being fiction, got people talking about their beliefs or lack of belief in organized religion? "The Jesus Factory" by Scott Lindquist is such a book. Through a fictional story, Lindquist presents a story about the lost message of a hidden apostle and the main character's (Pete) search for spiritual truth. Much as Jesus presented lessons in the form of parables in the Bible, this story unfolds in the same way in that it really is a lesson or a thought-provoking issue for each reader as an individual but they are reading it as part of a story of someone else's struggle.

Before I became a Christian, I hated televangelists and what I thought of as "organized religion" because those issues have been so manipulated by some that it is enough to turn you against God. "The Jesus Factory" addresses those very same issues and invites the reader to think for himself about spiritual matters, while actually drawing the reader nearer to a relationship with God. Pete, the focal character in the book, has to reconcile his beliefs with his experiences of preachers using the Bible as a weapon to humiliate and control people and the petty politics of church congregations.

Christians, non-Christians, agnostics, and seekers will all enjoy this book because the plot is good and the story line is relatable. There is a theme in the book about empowering women and gender equality that isn't overdone. It is a good read, but may be an emotional rollercoaster for some.
The Quest for Forgiveness
She was on a collision course with her past
J. L. Rothdiener
2012 Honorable Mention
Kindle Edition
Check current price
Christian - Fiction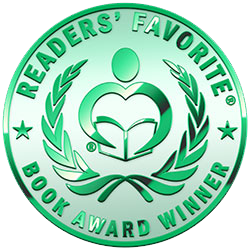 Reviewed by Linda Harlan for Readers' Favorite

"The Quest for Forgiveness" grabs your attention within the first few lines when Brianna Bays is introduced as a stunning young performer who captivates her fans with her musical talent as well as her beauty. As you take life's journey with Brianna, you will encounter both laughter and tears as you travel back with her to her childhood in Iraq through her adoption and her quest for the truth about her life and who her real parents were. A birthmark in the shape of a heart above her right eye embarrassed Brianna for most of her life but she believed it was the only evidence to link her to her biological parents. As she endlessly searches for answers to her past while still maintaining a successful, fast-paced life as the nation's top entertainer, it seems as if more questions than answers develop. However, Brianna's search for peace culminates in her decision to accept Jesus as her savior and the search for her real parents comes to an unexpected finale.

If a book doesn't capture me immediately I will put it down. However, J.L. Rothdiener is able to spin her tale in such a way that you find yourself turning each page with anticipation. The story line evolves ever so quickly and I found myself totally engulfed in the journey for Brianna's "quest for forgiveness". I thoroughly enjoyed reading this book and would definitely recommend it to anyone.
The Soul Reader
Gerard Webster
2012 Finalist
260 Pages
Check current price
Christian - Fiction
Reviewed by Alice DiNizo for Readers' Favorite

Ward McNulty's family lived for years on Timuqua Island near Jacksonville, Florida. Ward's father led a citizen's revolt against the financial backers who wanted to buy out the residents, knock down their modest homes, and build an exclusive resort called the North Beach Project on the island. Sadly, Dan McNulty was killed as a result of the rebellion he led. Now Ward, broke and badly crippled from an accident, has been asked by his former love, newspaper reporter Carrie Hope, to join with her in writing a book about the North Beach Project, which was covered in the media when three of its five financial backers were killed. Ward wants no part of such a dangerous project, and he's not certain that he wants anything more to do with Carrie. However, there is still romance brewing between Ward and Carrie, and they join forces with Anton Gross and other friends from law enforcement to hunt down the elusive David Schoenhauer, the power behind North Beach Project and its international money-laundering schemes. But first, Ward and Carrie have to confront the highly lethal assassin, known only as "Culebra." Ward McNulty has one skill that sets them on the right path. Like his father, he can read into people's souls to judge if they are good or evil.

Gerard Webster has created a first-rate thriller with non-offensive Christian overtones that is highly well edited and well written. The plot unfolds believably, and suspense is maintained throughout the story. Characters, major and minor, are extremely well delineated and believable. "Culebra" and saintly Dona Rosa Aguilar are fascinating literary creations. The story's ending is brilliant and satisfying. The Soul Reader is a book that will appeal to readers everywhere who love first rate suspense.
The House
Anjuelle Floyd
2011 Honorable Mention
Kindle Edition
Check current price
Christian - Fiction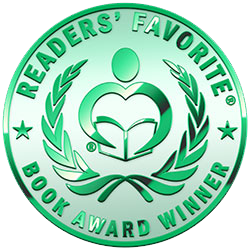 Reviewed by Lynette Fowlston for Readers' Favorite

The House by Anjuelle Floyd is about Anna Manning who stayed with her husband for thirty-five years, through the birth of their four children, and now all she wants is to be free...free from the years of infidelity, the years of spending weeks on end alone while her husband was out of town working and never alone. The only things that kept her going were her children and the house. Anna fights for her share of the home and her part of the money, but her husband refuses to sell. When he finally agrees, she knows something is wrong. She soon learns he is dying and only has 3-to-6 months to live. How can she leave him now? As the house draws the family back together again, all their problems from the years back emerge. Will Edward's pending death bring the family closer together or tear them further apart?

This book was really hard to put down. It has what most all readers enjoy: drama, love/ hate relationships, fears, lessons in life. Spousal and child abuse do not have to be physical; emotional abuse can cause more problems as it's rarely seen, and children take what they have seen into their adult lives. There could be no better title for this book. The House has seen and felt it all, and now for a short time, it has them all back together. This is a beautiful story, and I highly recommend it.
Contact Author -