Song of the Tree Frogs
John Smith
2019 Honorable Mention
254 Pages
Check current price
Christian - Fiction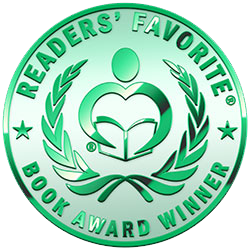 Reviewed by K.C. Finn for Readers' Favorite

Song of the Tree Frogs is a work of harrowing realistic fiction with Christian themes, and was written by author J.W. Kitson. This family drama follows two connected families after a secret and a terrible murder force them to connect with one another in the aftermath. Phillip feels an overwhelming guilt and searches for forgiveness from his younger brother Michael, who was tormented for years by their father Tony. Tony has evidence from a long time ago that Michael may actually be someone else's son, a man named Samuel, and Tony's rage-fuelled actions bring Samuel back into the lives of both Phillip and Michael as the story becomes one of recovery, forgiveness and a new loving life.

J.W. Kitson has created an emotional triumph in Song of the Tree Frogs, which speaks a lot for the best qualities of the human condition, especially kindness and a sense of duty and service to others. Although these themes are brought about by its Christian morality, I believe that anyone of any faith can enjoy the heroism of Samuel and his wife, as well as the journey of exploration and acceptance that the boys go through after the grim events of the early section of the book. Although it is harrowing and there is much suffering in the tale, the scenes are delicately depicted and not gratuitous in nature, making this an accessible book for anyone who has suffered at the hands of another's rage. Overall, I'd highly recommend Song of the Tree Frogs for fans of heart-wrenching family drama and tales of hope through adversity.
The Song of Sadie Sparrow
It's never too late to change your tune
Kitty Foth-Regner
2019 Bronze Medal
418 Pages
Check current price
Christian - Fiction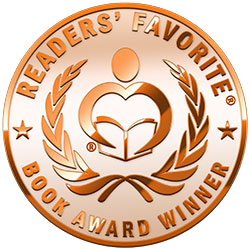 Reviewed by Trudi LoPreto for Readers' Favorite

Sadie is the main star of The Song of Sadie Sparrow by Kitty Foth-Regner, but she is not alone; she shares her days with Meg and Elise and the other residents. Jamie is a preacher who comes regularly to talk with the ladies and to offer them Bible classes and the chance to have a better relationship with God. Sadie quickly accepts God and truly believes that she will get to spend eternity with Him and see all of her loved ones again. Elise spends lots of time at The Hickories because her grandfather Papi is a resident and she has always been a believer, even though she has some questions that need answering. Meg does not believe and is unwilling to listen, learn or consider giving her life to Jesus or perhaps she does in the end (one can only hope so). The three ladies form a tight bond despite their ages and differences of opinion, and readers are blessed to share in their everyday life at the nursing home.

What a wonderful story is told in The Song of Sadie Sparrow. It was impossible not to love this dear sweet lady who is in the twilight of her life living at The Hickories, a high end nursing home. The Song of Sadie Sparrow can and should be read by believers and non-believers as it is a heartwarming, sweet story. I enjoyed the discussions on different verses of the Bible, but did not find it to be too preachy as is sometimes the case in this type of book. I cried when Sadie was taken home and felt as though I had lost a true friend. I cannot say enough good about The Song of Sadie Sparrow and I highly recommend it to all readers.
Unconventional
J. J. Hebert
2019 Silver Medal
332 Pages
Check current price
Christian - Fiction
Reviewed by Anne Boiling for Readers' Favorite

Unconventional begins with the question, "Have you adopted the unconventional yet?" There are times when we must think outside the box. There are times when we must follow our dreams even though they seem impractical. James Frost dreams of being a writer. His manuscript is over 400 pages but he still doubts whether it is good enough.

Frost works for his father's janitorial service to support himself while he writes his fantasy novel. He finally gets the courage to submit the manuscript to publishers only to receive rejection letters in return. His self-esteem was already low, and the letters make it even lower. Leah believes in James and encourages him. She also introduces him to Jesus Christ. At that point we see the change that comes over James.

Once we know that we are important to God, that He first loved us and He will never leave us, we feel differently about ourselves. This book captivated me from the first page and successfully held my attention to the last page. I found this book very entertaining, but more important is the message. This book has a strong Christian tone without being preachy. The author reminds us that we are not to be labeled. James kept reminding himself that he was not his job. This is such an encouraging book. I highly recommend it.
The Rogue
Lee W Brainard
2019 Gold Medal
403 Pages
Check current price
Christian - Fiction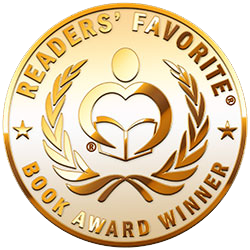 Reviewed by Donna Gielow McFarland for Readers' Favorite

The Rogue by Lee W. Brainard has a fascinating plot. It's 2018 when astronomer Irina Kirilenko detects an extremely large comet out beyond Neptune. It's not yet visible to telescopes, but the comet's trajectory shows that it will come dangerously close to Mars in 2024. The powers that be in Washington are afraid of mass panic, so they devise an alternate explanation for the data and squelch all talk about the comet. They forbid government agencies from studying that sector of the solar system and they "take into custody" anyone who dares talk about it or even anyone who spouts apocalyptic theories, sending them to very nice, but isolated internment camps. Irina realizes her days are numbered, so she secretly sends her data to former classmate Ariele Serrafe, who confirms her findings and brings upon herself the wrath of the FBI.

The Rogue reads like a great thriller, but with a premise that feels a little too close to home. Brainard spends a lot of time explaining the science behind his premise and the science geek in me ate it up! The whole story is plausible and I found myself wondering what if… There are Christian elements in The Rogue although so far religion plays a very small part in the story. There are lots of references to real events that happened in the past and I found myself drawn to the internet to find out what truth there might be in Brainard's interpretations. The Rogue ends at a logical stopping point, but it is a cliff-hanger and I was disappointed there wasn't more. Guess I'll have to read the sequel. Recommended to readers of Christian fiction and readers who enjoy a good thriller. And if you're a science geek like me, you're going to love it even more!
I, Jetebais
Robert Martin Bishop
2018 Honorable Mention
302 Pages
Check current price
Christian - Fiction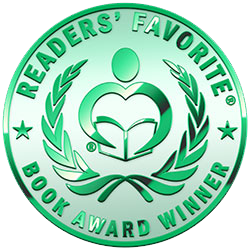 Reviewed by K.C. Finn for Readers' Favorite

I, Jetebais is a work of Christian fiction by author Robert Martin Bishop. Focusing on the deep philosophical questions that plague mankind about the nature of good and evil, the story kicks into gear with central character Jetebais's descent from Heaven. The story develops into an overall world view focusing especially on the leaders of mankind who we expect to be pillars of good in the community, along with the grim reality that this is not always the case. The influence of evil on humanity points out the modern human race's central flaws, prompting a debate about forgiveness and the power of Satan.

Robert Martin Bishop writes exceedingly well with a complex and literary vocabulary that will appeal to select audiences searching for an intellectual read. I believe it would also be highly beneficial for readers to be more familiar with the dogma of Christianity and the Bible because there are numerous references that would be more rewarding to the story if they are understood in a biblical context. That said, I found that I was still able to enjoy the central story line and the questions it raised about human nature, and especially the temptation of evil in the corruptions of politicians and other important leaders of the world. I, Jetebais is much more a considered work than a character or plot-driven piece, but the winding story line definitely results in a fascinating and unexpected conclusion that's well worth reading to reach. Overall, I, Jetebais is a worthy read for its intended audience.
The Heavenly Oak
Philip Bauer
2018 Finalist
202 Pages
Check current price
Christian - Fiction
Reviewed by Stacie Haas for Readers' Favorite

What happens when we die? Find out in The Heavenly Oak by Philip Bauer. The story finds several individuals—from varying times and spaces—all at the end of their physical lives on earth. Each of them—a televangelist, superstar performer, Confederate soldier, explorer, and more—find themselves under an idyllic oak tree in another realm of the universe. When they arrive, all find someone is there to greet them. Who is this person and what is the book he has with him? Each person soon discovers that it's their own book of life and how they react to what they find there determines what happens next. Is death an end or the beginning of something new?

The Heavenly Oak by Philip Bauer presents a picture of heaven that many readers will find familiar and comforting. There is something very reassuring in the way that Bauer writes about the moment of death and one's arrival at the heavenly oak. And if what comes next seems a bit too easy, the novel makes the definitive point that heaven is available and attainable, but not automatic. In The Heavenly Oak, Philip Bauer presents a lovely picture of heaven and appropriately demonstrates that God is the perfect judge of our lives, taking into account all of our choices and circumstances.

The Heavenly Oak is written as a series of vignettes—one for each individual making the journey to heaven. Each of these people has a unique path and circumstances to appreciate and reckon with. I especially enjoyed the final vignette—one that brings you directly in the path of and to the point of Jesus's ultimate sacrifice for all sinners. Recommended.
Whisper
A Christian Romantic Suspense (The Pete Zendel Series)
Joy Ohagwu
2018 Honorable Mention
322 Pages
Check current price
Christian - Fiction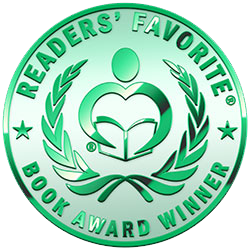 Reviewed by Emily-Jane Hills Orford for Readers' Favorite

What is The New Rulebook? And why is it so powerful? What is it about The New Rulebook that makes life an exercise of deadly suspense and drama and threatens to destroy those close to it? Violet thinks she knows and she wants to make sure that it never sees the light of day. But her twin brother, now CEO of her parents' company, has different ideas. And he has become a threat to Violet's well-being. Others are caught in the cross-fire: Angel, a police officer, Tim, a close friend of both Angel and Violet, and Angel's brother, John. There are others, too, whose lives are threatened. Will their faith sustain them and protect them from harm?

Joy Ohagwu's Christian suspense novel, Whisper: A Christian Romantic Suspense (The Pete Zendel Series), not only has the reader grasping the arm rests as the plot thickens, but also challenging and reasserting their own principals of faith and Christian fellowship. This book is a prequel to a very lengthy series of suspense novels. It introduces characters which will play important roles in the series. The characters are well developed with a key focus on their Christian faith, or lack of it, and how their beliefs project their lives forward as well as assist in the developing plot. The story is full of action-packed confrontations as the characters play out the suspense surrounding this mysterious invention known as The New Rulebook, an invention that has the potential to control the world – and not in a positive way. A powerful story with a very strong plot!
The Actress
A Christian Murder Mystery
Michael Hicks Thompson
2018 Bronze Medal
288 Pages
Check current price
Christian - Fiction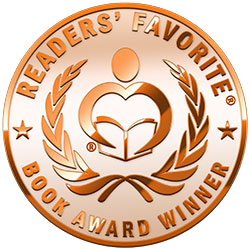 Reviewed by Sefina Hawke for Readers' Favorite

The Actress (A Christian Murder Mystery) by Michael Hicks Thompson is a murder mystery Christian novel that would appeal most to a diverse audience of young adults and adults who enjoy intrigue and detective stories. In the 1960s, a widow named Martha McRae found herself living in a small town located in Mississippi when a dead man is discovered with a note in his hand. Famous actress Tallulah Ivey traveled to Solo in order to film a movie; she never expected there to be a dead man outside of her bedroom window. Is Martha McRae up to the task of solving the murder or will it forever remain a mystery?

The Actress (A Christian Murder Mystery) by Michael Hicks Thompson has a captivating cover that hinted at a story with a woman as a main character. I felt that the cover mirrored the mystery elements of the plot by showing a female form, but hiding the identity of the woman. The book itself was an extremely well-written mystery that allowed me to place myself in the detective's seat as I attempted to figure out the what, why, and how before Martha McRae. Martha McRae was easily my favorite character with her ability to look beyond the obvious to solve the mystery; it was Martha McRae that truly made the book stand out amongst all the other mystery books that I have read as she was simply a wonderful character. I loved the fact that the author kept the mystery realistic and included elements of Christianity while still staying in the realm of detective fiction.




Her Good Girl
Elaine Stock
2018 Silver Medal
330 Pages
Check current price
Christian - Fiction
Reviewed by Edith Wairimu for Readers' Favorite

In a sleepy small town in West Virginia, a child struggles to survive. Sadie Tremont feels trapped. She wishes she could be normal like other ordinary kids her age. With her guarded personality, there is little hope she will find the help she needs. Then there is Sky, a loving young lad who has finally gotten Sadie's attention. For once in her life, Sadie starts to feel wanted; she starts to realize that she matters. But can she trust Sky? Elaine Stock weaves in another character that will play a crucial role in Sadie's life; her name is Callie. As Her Good Girl's plot picks up pace, Sadie begins to understand that what she is going through is not normal. Despite her grandmother and father's incomprehension, things start to take a hopeful turn.

Her Good Girl by Elaine Stock is enthralling and, in many ways, informative. For starters, the characters are very well crafted. Sadie, the main character, fits the theme. She is tight-lipped, barely wanting to speak about what she is experiencing. Even so, she is determined to live. This is initially portrayed when she plans a meet-up with Sky, defying Tara-Lynn's instructions. Elaine Stock sheds light on a syndrome that few know much about. She writes about the symptoms of Munchhausen By Proxy (MBP). Further, she covers the environment in which the syndrome thrives so that it goes unnoticed and how healing and awareness can be achieved. Also included is the reading group guide which helped me put into perspective the main messages that the author wanted to communicate.

The Unannounced Christmas Visitor
Patrick Higgins
2018 Gold Medal
227 Pages
Check current price
Christian - Fiction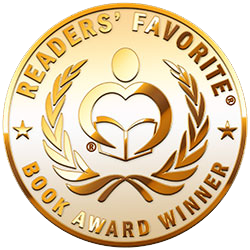 Reviewed by Trudi LoPreto for Readers' Favorite

The Jensen family - Lydia, her husband John, and their two children, Matthew and Grace - are the main characters that help to teach us the true meaning of Christmas and the reasons for loving Yahweh. The Unannounced Christmas Visitor by Patrick Higgins begins three weeks before Christmas on a Sunday morning while the Jensens are attending church. A smelly homeless man enters and is directed to the last row amid many frowns, scowls and whispers. Lydia is intrigued by the old man and disturbed by the chilly reception from others. He returns the following Sunday and Lydia follows him to the city park, where she discovers that he and many more are living in cold and miserable conditions. She knows in her heart she must do something for these homeless people and decides to bring enough food to feed them all.

The old man's name is Enoch and we, the readers, are led to believe that he is an angel and has been sent by God on a mission to save a lost soul. At this point John is struggling with life and is confused by his wife's devotion to these strange, drug addicted homeless souls, but through circumstances he finds himself also taking a liking to Enoch and invites him to be a guest in their home. As the story progresses, Enoch shares the Bible in great detail and explains what it is that Yahweh expects from each of us here on earth. By the time Christmas Eve arrives, the family has changed, the homeless men and women have changed, and Enoch's work is almost done.

The Unannounced Christmas Visitor is truly an amazing story for both the Christian and the non-Christian. I found myself as a saved Christian stopping to think about the message more than once and taking stock of my real thoughts and motives to be sure that I am indeed living a life pleasing to God. The "Word" cannot be denied because of the great descriptions, explanations and understanding that Patrick Higgins puts into each and every page. This is a must-read for all of us – it will touch your heart in a way few books do; you will laugh and cry; and most of all, you will be uplifted. Please do not pass this one up.
Contact Author -