Armageddon and the 4th Timeline
Don Mardak
2016 Gold Medal
Kindle Edition
Check current price
Christian - Fantasy/Sci-Fi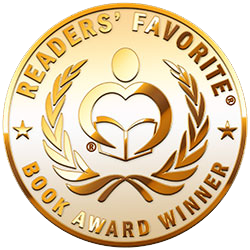 Reviewed By Emily-Jane Hills Orford for Readers' Favorite

Time is relative. That was the basis of Einstein's theory of relativity. But relative to what? The possibilities of 'what if' are endless. What if we really could go back in time? Or, for that matter, forward in time? Can we change the course of history by just being there? The mystical theories of time travel have inspired and influenced creative minds for quite some time. Science fiction suggests various forms of equipment required to make this leap into the past or the future. But what if all that was needed was quite literally a leap of faith, a meditative transformation into the infinity, the time line which is infinitesimal and connects all times? And what if the ability to transcend into this infinite time/space equilibrium is the only way in which the world as we know it can be saved from the ultimate devastating Armageddon, the one that we all fear as opposing forces around the world continue to flaunt their powers?

Don Mardak's Christian mystical science fiction thriller, Armageddon and the 4th Timeline, is a fast-paced, action-filled drama of multiple dimensions. As the possibility of the annihilation of planet Earth approaches, another possible plot emerges, the mystical time travel alternative that will unravel the events leading up to Earth's ultimate tragedy. Each plot interweaves with and complicates the other. The tension builds substantially as the reader learns about past events, about how early Christian history affects in so many ways what happens in the present. And, in the end, the plot takes the reader, quite literally, back to the beginning. A very powerful, thought provoking approach to the end-of-the-world theme. Well done!
A Time To Speak
Out Of Time Series Book 2
Nadine Brandes
2016 Silver Medal
Kindle Edition
Check current price
Christian - Fantasy/Sci-Fi
Reviewed By Marta Tandori for Readers' Favorite

A Time to Speak is Book 2 in the explosive sci-fi/dystopian series, Out of Time, by Nadine Brandes. With plenty of suffering, conflict, tension and action, A Time to Speak takes its readers to another place, a fractured world where time is a precious commodity, and having a Clock means knowing the day you'll die.

The huge electronic post board on the county building makes the announcement for all to see – Parvin Blackwater returns to Unity Village and outlives her Clock! Major news, to be sure. The only problem is, it wasn't her Clock, it was her brother, Reid's Clock, and there's absolutely nothing right in Parvin's world at the moment. She's lost her left hand and, more important still, her beloved Reid is dead, her sister-in-law can't stand her, her parents are aloof, her little albino friend, Willow, is locked up in the containment center, and Elm, another little boy, is trapped in the Wall tunnel. At the moment, Parvin can barely help herself, let alone help anyone else. She is Unity's newest registered Radical and everyone hates her. Well, almost everyone – except for Solomon Hawke, who's now one of them – an Enforcer, someone to be hated and certainly not trusted, and yet it is he who shows Parvin mercy and kindness when no one else will.

To say that A Time to Speak is off the charts in terms of imagination is an understatement. Brandes has a knack for combining elements from today's world with something that is out of the ordinary to create a dynamic dystopian world where Walls and Clocks have profound life and death significance. The character of Parvin Blackwater is strangely reminiscent of Katniss Everdeen, the young protagonist in The Hunger Games by talented author Suzanne Collins. Like young Katniss, Parvin is a galvanizing symbol of rebellion and ultimately of hope; a voice for those who have none or for those too afraid to speak. Solomon Hawke is the epitome of strength and support, and is the perfect foil for her.

The book is well written, keeping readers thoroughly engaged through effortless dialogue and vivid descriptions that are a feast for the senses. If there's anything negative to be said, it would be that the book requires more back story in the first few chapters which will benefit those readers who did not read the first book in the series. While the lack of back story made the read somewhat perplexing at the beginning, it did not take away from the overall enjoyment of the story – and what a story it was! Well worth the read.
Samara's Peril
Ilyon Chronicles Book 3
Jaye L. Knight
2016 Honorable Mention
Kindle Edition
Check current price
Christian - Fantasy/Sci-Fi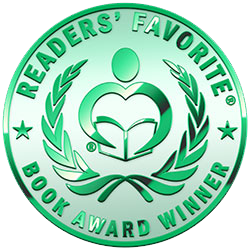 Reviewed By Anne-Marie Reynolds for Readers' Favorite

Samara's Peril by Jaye L Knight is book 3 of the Ilyon Chronicles. Emperor Daicon has finally made contact with his war strategist and it seems that all is lost for Samara. In a bid to intervene and stop the disastrous outcome, Lady Anne leads the Landale resistance on a mission to uncover more information, but what they find shocks them to the core and leads to more complications that nobody could ever have predicted. Using their new found knowledge, the resistance sets out to warn the King of Samara, but war is inevitable. They must fight two battles – one on the stronghold of Samara, and one on Jace's heart - and victory may only be achieved through a great sacrifice.

Samara's Peril (Ilyon Chronicles Book 3) by Jaye L Knight is the continuation of a Christian fantasy saga. Not having read the first two books in the series, I came into this one feeling that perhaps I might get lost. But, I can honestly say that it didn't spoil my enjoyment of the story one bit. I found that the author gave sufficient history from the previous books for me to follow this part of the saga easily. There is plenty of action going on and the plot seems to be quite deep. The scenes are described in great detail, enabling a reader to become fully immersed in the story, and the characters were developed sufficiently so that I could grasp who they were and the roles they played throughout the saga. All in all, a good book, but I do feel it is best read in sequence with the others to gain a better understanding of events.
Black Inked Pearl
A Girl's Quest
Ruth Finnegan
2016 Finalist
Kindle Edition
Check current price
Christian - Fantasy/Sci-Fi
Reviewed By Chris Fischer for Readers' Favorite

Wow! I just finished reading Black Inked Pearl: A Girl's Quest by author Ruth Finnegan, and all I can say is "Wow!" It's written in a unique and creative style, one that at times blends poetry with prose. Follow the story of Kate, a girl from Ireland who falls in love with a mysterious man. She rejects him, which she soon regrets, and spends most of her life seeking him out. In telling her tale, we learn much about Kate's life, from her growing up years in Ireland to her schooling in a convent to her professional career. When she seeks out the man missing from her life, her journey takes her on an epic adventure that readers will not soon forget.

I very much enjoyed Black Inked Pearl. I have not read a book quite like it before, and coming from a person who is a voracious reader, that's not an easy feat. Author Ruth Finnegan has done a wonderful job in creating interesting characters, especially protagonist Kate, as well as realistic yet somehow ethereal settings that the reader will feel completely enveloped in. Her ability to switch between realism and poetry is enviable and beautiful at the same time. Any reader who enjoys a lovely, unique and interesting work of fiction should absolutely read Black Inked Pearl: A Girl's Quest. I am pleased to recommend this book, and will be eagerly awaiting the next offering by author Ruth Finnegan. If it is anything like her debut novel, it will be simply magical!
Four in the Garden
A Christian Fantasy about Spiritual Growth and Transformation
Rick Hocker
2015 Honorable Mention
Kindle Edition
Check current price
Christian - Fantasy/Sci-Fi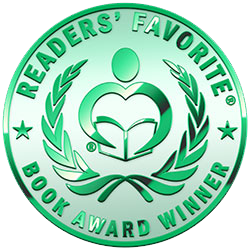 Reviewed By Cheryl E. Rodriguez for Readers' Favorite

Four in the Garden by Rick Hocker is a thought provoking account of man's relationship with God. This beautifully written allegory portrays the forging of trust between Cherished and the Creator. Cherished is created and placed in the garden; from conception the Creator is there to guide, protect and serve him. Encouraged to explore his world, Cherished discovers friendship and adversity. Not every being that crosses his path is good, some are disguised, cloaked in a false light. Free will challenges Cherished, and temptation leads to separation and ultimately isolation. Cherished learns that his choices have consequences, mistakes are necessary for growth, "trust grows by trusting" and "true devotion is motivated by love alone." Through it all, Cherished is transformed into a beloved Companion.

Rick Hocker's Four in the Garden is a symbolic narrative bathed with spiritual meaning. It bursts with proverbial moral lessons, profound philosophical ideas, and Godly principles. It is a treasure chest overflowing with nuggets of truth. Hocker's writing style is extremely figurative, imaginative and sensory; his descriptions entice the senses. The chapters are short and focus on a single topic, but also are in chronological order, portraying the dynamic growth of the main character. Four in the Garden is a first person account from Cherished's point of view. However, at times the story is told through the voice of an omniscient narrator who objectively fills in necessary information. Four in the Garden is a refreshing narrative, full of Selah moments. It challenges the reader to search out their own soul, to discover their own personal relationship with their Creator. Four in the Garden is one book I will read again and again.
The Story in the Stars
Gateway to Gannah, Volume 1
Yvonne Anderson
2015 Finalist
Kindle Edition
Check current price
Christian - Fantasy/Sci-Fi
Reviewed By Tracy A. Fischer for Readers' Favorite

In The Story in the Stars: Gateway to Gannah, Volume One by author Yvonne Anderson, we find our heroine, Dassa, teaming up with the inscrutable Dr. Pik in the hopes of finding a cure for the Karkar plague before it decimates the population of Gannah. In a surprising alliance, as Dr. Pik has professed his hatred for the whole Gannahan race, the two must race against time in their work. When a cure is found, the story doesn't end as Dassa and Pik need to fight off attacks by interstellar pirates and wild beasts, survive food poisoning and a plane crash and, perhaps most difficult of all, try to get along with one another until they can finish their quest.

The Story in the Stars: Gateway to Gannah, Volume One is a strong new entry in the genre of Christian science fiction. The Story in the Stars, the unifying theme of all cultures in the Universe, that all have the same story of the constellations, the same origin story of religion, underlies the religious foundation of this book. The belief that God created all under the stars, not just those from Earth, serves as the basis for the Christian religion for all. Yvonne Anderson's attempt to unite Christian themes and science fiction in this, her debut novel, is a delicate balancing act, and one not undertaken by many novelists even more experienced than she. Her work will appeal to those who enjoy science fiction, but especially those with a Christian faith, and those who may have found themselves wondering, 'If there are others out there in the Universe, who is to say that they, too, were not created by God and a part of His greater Creation?'
Of the Persecuted
Legends of the Woodlands Volume 1
Angie Brashear
2015 Bronze Medal
Kindle Edition
Check current price
Christian - Fantasy/Sci-Fi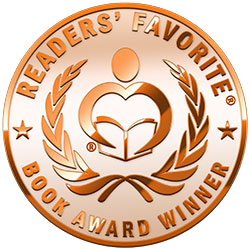 Reviewed By Ray Simmons for Readers' Favorite

In Of The Persecuted (Legends of The Woodlands Volume 1) by Angie Brashear, Laila Pennedy is a young female character that many teen girls will relate to. She has had a very trying young life, but remains strong in her faith and still manages to be generous, caring, and optimistic. Lars Landre is the young man who saves her life and helps her on a perilous journey to reach the hidden village of the Faithful, called Tuveil. There are trials and tribulations on the journey to Tuveil, and Lars and Laila will encounter friendship, death, and betrayal before they can reach the fabled village of the Faithful.

Of The Persecuted (Legends of The Woodlands Volume 1) by Angie Brashear is a quick, delightful read for young people. It has overtones of Christianity, much like the Narnia Chronicles, without direct reference to Christianity itself. It is a great book for young readers in that the story is a clear struggle between right and wrong with corresponding themes of faith, endurance, loyalty, love, and friendship.

This is a book I can give to my own son and daughter to read. Lars and Leila are great examples for young people to emulate. Lars is young but he may be the Chosen, the one who will help rescue the Woodlands from the armies of Vatten Rendow and The Maker's adversary, The Master of Lies. The action moves quickly in Of The Persecuted and Angie Brashear includes many powerful and inspiring scenes in this awesome tale of good and evil. This is the first book in the series and young people can follow their heroes as they grow stronger in faith and love.
A Time to Die
Out of Time Book 1
Nadine Brandes
2015 Silver Medal
Kindle Edition
Check current price
Christian - Fantasy/Sci-Fi
Reviewed By Nathan M. Beauchamp for Readers' Favorite

Christian fiction tends to come in two flavors: books written for other Christians, and books written for a secular audience (though usually with some sort of apologetic goal such as Tosca Lee's work). A Time to Die by Nadine Brandes is solidly in the first category. A Christian dystopia, it features a Christian heroine, and a strong Christian message. While a commendable and well-written novel, it will not appeal to those who don't have pre-established Christian faith.

Parvin Blackwater has a year left to live. In the Eastern United States, everyone receives a clock at birth that tells them the exact second they will die. The clocks don't simply predict when genetics will cause a natural death; they predict accidental or violent deaths as well. When Parvin loses her clock, Enforcers (the de facto police force) shove her through the continent-length wall that splits the Eastern United States from the rest of the country — the punishment for "Radicals" as those without clocks are known. She must survive in a harsh new world that her sheltered life in Unity Village has not prepared her for.

A Time to Die weaves a strong premise, interesting science fiction, a spiritual message, and a likable heroine into a compelling, well-written novel. Brandes is a fine writer, adept at visual details, arresting images, and imaginative environments. Full of entertaining extrapolations, the science fiction elements shine as well done and overall believable. The story suffers from some pacing issues in the middle third of the book, but they're offset by the inherent grittiness of the narrative. Brandes isn't overly protective of her heroine, and doesn't shy away from the necessary violence the world she's created demands.

A Time to Die never gives a fully satisfying answer to the question of how the clocks work; whether they are "magical" in the sense of always being accurate (the novel hints this might not be the case) or if they're subject to interpretation or manipulation of some kind. Though mentioned in passing, Brandes did not address the question of what happens when people seek to avoid their demise a la final destination. Suicide is explained away with a single sentence (nobody does it in the Eastern United States). Perhaps these questions will be answered in future installments, but for me, the ending wasn't fully satisfying because the fundamental question surrounding the clocks wasn't answered.

That said, the world building, imagery, and excellent prose kept me eagerly turning pages and left me hungry for the next installment. Brandes has a real gift for words and the imagination to back it up. I can't wait to see what she does next.
The King's Scrolls
Ilyon Chronicles - Book Two
Jaye L. Knight
2015 Gold Medal
Kindle Edition
Check current price
Christian - Fantasy/Sci-Fi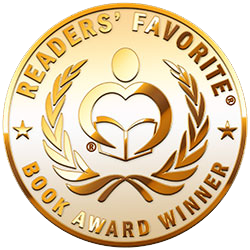 Reviewed By Ray Simmons for Readers' Favorite

The King's Scrolls by Jaye L. Knight is the second book in The Ilyon Chronicles. It is an excellent example of Christian fantasy. A lot of the story is told through the eyes of Rebel twins. Another thread involves the spiritual leader of an oppressed community of miners. Timothy is the scribe creating scrolls for distribution to the masses and much of the plot involves a race for the Rebels to find him before the villains do. I liked Kyrin and her twin brother Kaden and kept reading to see what would happen to them and all their friends. Timothy the miner and his family and friends were also very easy to become attached to and root for. The description of their lives and situation was spot on. Timothy and his devotion to his people, his mission, and to God was very inspiring. And with all these things going for it, The King's Scrolls also has dragons!

The King's Scrolls is well written and I would not be surprised if The Ilyon Chronicles becomes a classic in the tradition of The Chronicles of Narnia. If you or your children enjoyed those tales, then this is a book for you. The King's Scrolls is the second book of the series and I have not read the first, but it didn't stop my enjoyment of this one. It can be read and enjoyed as a complete stand-alone novel, but I recommend reading the first one and enjoying the saga the way Jaye L. Knight intended. In a time when what is right and wrong can be very confusing for everyone, it can be very rewarding for children, teens, and young adults to read a well written morality play. But when all is said and done, the best reason to read The King's Scrolls is that it is a beautifully written adventure story with interesting characters and a well thought out plot.
A Chance Beginning
Shadow's Fire Book 1
Christopher Patterson
2014 Finalist
Kindle Edition
Check current price
Christian - Fantasy/Sci-Fi
Reviewed By Julia Schemmer for Readers' Favorite

The pursuit of a personal desire can lead oneself into a journey like no other. In Shadow's Fire: A Chance Beginning, by exquisite author Christopher Patterson, this is just the case! From giving up everything to pursue a life of promise, potential and purpose to leaving the family that embraced them through life, the book is chock-full of characters that will inspire, motivate, and empower you to pursue your dream. Of course, no book would be good without some action! Patterson employs a strong use of battles and events that will keep you reading into the wee hours of the morning, on the edge of your seat with every turn of the page. Through its intense three hundred and twenty pages, you will find yourself saddened when you reach the last page. Patterson does not just describe a fantasy land; he brings it to life through his stunning use of imagery, character development, and plot twists and turns at every corner.

I am an adventure book junkie, so I had high expectations when I first picked up Shadow's Fire: A Chance Beginning. However, I am thoroughly impressed that author Christopher Patterson was able to meet (and sometimes overreach!) each expectation to the fullest extent of excellence. This book is a treasure, a find, and you will be happy you decided to read it. I loved the struggles that each character had to endure while pursuing their own destiny. It gave me hope to realize that there are going to be battles, but there are also going to be victories. I laughed, I cried, and I was drawn into every word of the fantastic story Patterson so diligently laid out for the reader.
Contact Author -