Rest in God
A Prayer Journal with 100 Prayers and Scriptures for Daily Needs
Yvonne M Morgan
2021 Finalist
230 Pages
Check current price
Christian - Devotion/Study
Reviewed by Lois Henderson for Readers' Favorite

In these days of rampant turmoil and uncertainty, Yvonne M. Morgan's Rest in God: A Prayer Journal with 100 Prayers and Scriptures for Daily Needs comes like a healing balm to the soul and like a soporific to the anxious heart. Morgan's personal experience, both as a mother and grandmother and as founder of the Orphan Relief Effort for Nepal and Myanmar, has led her on an ever closer journey to God. The Prayer Journal focuses on relieving the spiritual suffering of those of the Christian faith, with daily prayers revolving around short excerpts from the Bible, and focusing on such reassuring themes as comfort, guidance and harmony. In addition, the author provides the texts of specific prayers that come from various Christian denominations, and which include the Catholic Prayer, St. Patrick's Prayer for strength and John Wesley's Covenant Prayer.

Yvonne M. Morgan's multicultural experience comes to the fore in Rest in God: A Prayer Journal with 100 Prayers and Scriptures for Daily Needs—she clearly has wide-reaching compassion for, and empathy with, Christian believers across the globe. I especially love the way in which she encourages the believer in their personal journey with God. By leaving open sufficient space after each prayer and reading for the diarist to develop their own prayers, and to record how they have been answered, Morgan promotes the strengthening of individual faith and the burgeoning of a joyful spirit of thanks. Truly, this is a journal well worth acquiring, no matter whether you're at the start of your journey with Christ, or a believer with many years' experience, but who sometimes falters and doubts.
Murder-Bears, Moonshine, and Mayhem
Strange Stories from the Bible to Leave You Amused, Bemused, and (Hopefully) Informed
Luke T. Harrington
2021 Honorable Mention
240 Pages
Check current price
Christian - Devotion/Study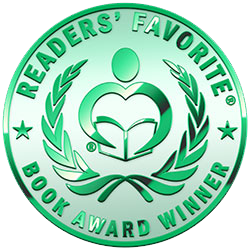 Reviewed by Christian Sia for Readers' Favorite

Murder-Bears, Moonshine, and Mayhem: Strange Stories from the Bible to Leave You Amused, Bemused, and (Hopefully) Informed by Luke T. Harrington is an unusual collection of biblical stories that will not only entertain and stun readers but will equally push them to question the morality of some of the biblical heroes. Eccentric in nature, this nonfiction book tells readers stories they won't hear from the pulpits, but that are documented in the Bible. From David, the favored king of Israel who danced naked, to Noah the hillbilly, to Herod who was eaten by worms, to Jesus being vain by cursing the fig tree, to Lot being raped by his own daughters, and many more.

Luke T. Harrington knows his stuff and comes across as one who has meticulously researched not only the stories that are shared in this book but the culture and context in which they happened. While readers and Christians will adore prophets like Elisha, they will be surprised at their idiosyncrasies and acts of wickedness for the most idiotic reasons. The book features themes ranging from prostitution to gratuitous nudity, from butts and poop to rape, from unwarranted violence to magic, and more. While these are hilarious tales humorously told, they capture one of the essential elements that Bible devotees hardly see: biblical heroes were deeply human. They were men and women with flesh and blood running through their veins, and they got really crazy at times. Murder-Bears, Moonshine, and Mayhem is a fresh breath of air for readers who dwell too much on the morality of some of the characters in the Bible that they are called to follow. Beautifully written and never lacking the rare sting of humor to have readers doubling over with laugher.
Secrets of Broken Pottery
Seeing the Great Potter - Being Seen by Him
Heidi McKendrick
2021 Bronze Medal
478 Pages
Check current price
Christian - Devotion/Study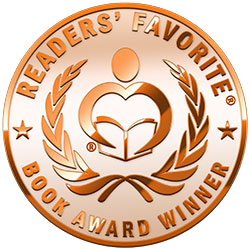 Reviewed by Jose Cornelio for Readers' Favorite

Secrets of Broken Pottery: Seeing the Great Potter — Being Seen by Him pulls readers into the heart of God and shows them His tenderness and how He sees them. While it is easy to feel discouraged and despairing, especially when we are in difficult moments, this book reflects the way God sees us, not as sinners or broken things, but creatures that He loves deeply. Heidi McKendrick uses the example of the Great Potter from the Bible and explores the different scenarios and situations of the relationship the Potter has with His work. The author demonstrates, with compelling and convincing arguments, that God never abandons us, even when we feel terribly helpless and lonely. Like the Potter who cares about His work, he gathers the pieces — which are very important to Him — and recreates us. The author explores our human brokenness and shows how the pain in our flesh, spiritual, moral, and physical, can make us drift further away from God and then shows us what God does in moments like these.

This book shows readers the relationship between God and humanity, exploring the way God sees us with intelligence and in prose that is graceful and engaging. It is easy to see oneself in this book, and as the author comments on the stories and experiences of some of the prominent people in the Bible and their relationship with God, a clear image of God emerges, one that is loving, tolerant, compassionate, and patient. Heidi McKendrick shares wonderful lessons and articulates brilliantly on the Creator. This is a strong message of hope for everyone, as it reveals to them that they must have had a very wrong idea of God. Like the prophets and powerful men and women in the Bible, God has a way of transforming our inadequacy into a field where He exercises His creativity; the creativity of the potter. If you are looking for an inspiring book that defines your relationship with God, then Secrets of Broken Pottery is the book you should read. I discovered the God I never knew.
Jesus Ascended. What Does That Mean?
Jesus' Final 40-Day Lesson
Scott Douglas
2021 Silver Medal
178 Pages
Check current price
Christian - Devotion/Study
Reviewed by K.C. Finn for Readers' Favorite

Jesus Ascended: What Does That Mean? is a work of non-fiction focused deeply on religion and the Christian faith, penned by author Scott Douglas. Subtitled 'Jesus' Final 40-Day Lesson', this concise and detailed guide explores the transformative power of the Ascension and the forty-day period between the Resurrection and the Ascension of Christ into Heaven. Though most of the focus in other works is on the teachings that Jesus delivered publicly before his death, this work takes small details from the lives and records of the disciples and explores how they became transformed by additional teachings in that crucial time period.

Where most considerations of Christ and his teachings tend to cover the same ground with new applications for the modern-day, author Scott Douglas digs deeper to observe some of the lesser-known details and observations that can be gleaned from the life of Christ. Douglas's prose is highly accessible, clear and respectful of his subject matter, but it is also engaging and laced with a friendly and inquisitive air that is sure to envelop even the most staunch students of the holy word. The ideas discussed fit well with the Christian theology overall, and present some really interesting questions about how we might solidify our faith over time and what it is that makes a true believer true. Overall, Jesus Ascended: What Does That Mean? is a highly engaging and fascinating read which will certainly give devout followers a lot of new information to think about.
Fix Yourself: In Jesus
Pick Your Life
Sally Hanan
2021 Gold Medal
144 Pages
Check current price
Christian - Devotion/Study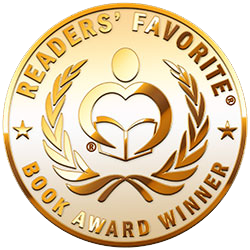 Reviewed by Romuald Dzemo for Readers' Favorite

Fix Yourself: In Jesus (Pick Your Life) by Sally Hanan provides a tool for self-transformation, intimacy with God, and self-discovery. It is the perfect book for anyone who is longing for healing and meaning, for anyone who feels disconnected from God and self, and anyone seeking to redefine who they truly are. The author shows readers some of the lies they tell themselves about God and who they are and how negative experiences in the past and bad relationships can distort the way they see themselves and their belief in God. Articulating on a variety of themes, the author establishes the link between the lies we tell ourselves and the vows we make, the way we judge ourselves and how it has nothing to do with our relationship with God; the way our experience becomes the lens through which we see others, the power of forgiveness, the nature of evil, unveiling our true identity, and a lot more.

This is not your run-of-the-mill kind of book. It is a workbook that compels you to counsel yourself and dig for the truth. The book is filled with insights and sections for personal exercises. But there is a warning: Don't use this book if you are not honestly seeking to become a better person, because it is designed to provoke a transforming encounter between you and yourself and between you and your Creator. It can be used in a group study and also as a personal guide to self-growth and personal development. I loved the spiritual insights and the biblical perspective that is masterly. Fix Yourself: In Jesus (Pick Your Life) by Sally Hanan is a gift of love and faith that offers a wonderful tool to redefine one's life. It is one of those books that one needs to work on over and over again. Get a copy for yourself and for someone you love. It was a treasure trove for me, and a tool that will stay with me for a very long time.
A God-Centered View of Salvation
A Theocentric Perspective of the Gospel
Allen M. Steely
2020 Finalist
276 Pages
Check current price
Christian - Devotion/Study
Reviewed by Lesley Jones for Readers' Favorite

Sometimes we forget who God really is and the power he has over our lives and others. Many people turn to God in times of need or grief, forgetting the vital importance to ask how you can serve and not be served. Discover the significance of why having the right motivation is key when asking God for salvation. With over 2 billion people claiming to be Christians, are they being misled regarding their redemption? Using passages from the Bible, we examine if our incentives to carry out our good deeds will not bring us the rewards we seek in the eyes of God. What is God's view of self-esteem and forgiveness? A God-Centered View of Salvation by Allen M. Steely will teach you the true meaning of salvation and how you can serve God while elevating yourself to the highest form of spirituality.

A God-Centered View of Salvation by Allen M. Steely truly challenges our steadfast beliefs on salvation and why your well-intended actions may be working against you. You really have to read this book with an open mind as you may disagree with a lot of statements the author makes. But using passages from the Bible, the author makes the case for true salvation very intelligently. I believe the intention of this book is not to strive to become the perfect person but to adjust your belief system so your motivations and deeds align correctly with what God expects from us. There are many interesting sections throughout which made perfect sense and a viewpoint I had not considered before. I especially enjoyed the section regarding who is responsible for the bad events that occur in our lives, the real reason we need to forgive, and why our good deeds are, at their core, quite selfish. A very thought-provoking book indeed.
Esoteric Christianity Made Simple
Con Trong Bui
2020 Honorable Mention
Kindle Edition
Check current price
Christian - Devotion/Study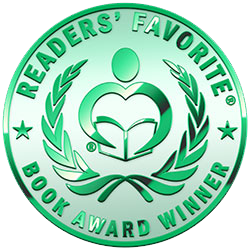 Reviewed by Liz Konkel for Readers' Favorite

Esoteric Christianity Made Simple by Con Trong Bui is an ideal spiritual guide for those seeking a deeper understanding of the Scriptures. This book explores esoteric Christianity with an in-depth look at verses and questions about the Bible while aiming at those that have an open mind and are seeking a deeper understanding. Esoteric Christianity Made Simple offers an in-depth breakdown of the first few chapters of Genesis. Various concepts are approached with Bui spending quality time on the resurrection, the body of Jesus, our spiritual and physical bodies, macrocosm and microcosm, and the symbolic synonyms of replenish and heal. Bui will push the boundaries of how you understand spirituality and take you on a journey to discovering your own faith.

This book is well-organized and uses language that makes it easy to understand. This guide is perfect to spark conversation and acts as a personal study. Bui delves deep into various themes and concepts found within Christianity to help you find a stronger meaning of the Scriptures. Verses are broken down with questions and offer explanations with concepts explored throughout and viewed through examples found within various books of the Bible. Another primary concept of Esoteric Christianity Made Simple is the body of Jesus Christ which Bui explores by explaining His physical body and the spirit. Concepts explored are aimed at those who have an open mind to ask questions and who are receptive to deeper interpretations. Esoteric Christianity Made Simple is an ideal study guide perfect for those seeking spiritual guidance and are new to discovering their faith.
Into His Presence, Volume 2
Encountering the God of the Prophets
Napoleon Burt
2020 Bronze Medal
350 Pages
Check current price
Christian - Devotion/Study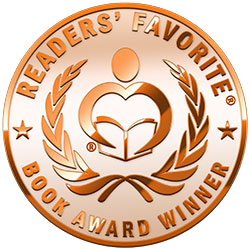 Reviewed by Jamie Michele for Readers' Favorite

Into His Presence: Encountering the God of the Prophets by Napoleon Burt is a Christian non-fiction and historical theology guide that canvasses the Old Testament prophets in order to reconstruct the approach readers take toward Bible study, particularly as it applies to their perception of God. It's the interactions and the accuracy of the historical timelines, through the lives and eyes of the prophets, that is the driver of Burt's work. The chapters are separated by encounters which span from the non-writing prophets—characterized as prophets whose stories are not in books that carry their own name—through to the final Old Testament prophet Malachi, last because the messianic prophecies are fulfilled by the life of Jesus Christ. Each chapter includes the setting, the story, the encounter, the message, its impact on each individual prophet, who were all notably very different, just as any other people on the planet now or then would be. Finally, each chapter ends with a summary that contains charts and graphs to tie the work together.

It's immediately evident that the compiling of information and the pure act of putting pen to paper to create Into His Presence required more than just painstaking attention to detail, even when details are generally considered to be scarce. It took an act of faith. Faith in the message, faith in the ability to convey it appropriately, and faith that those who read it will have the capacity to look with renewed eyes and an open heart. Napoleon Burt does an exceptional job with the delicate balance of using a narrative that is simple enough to understand while still maintaining the discerning, conversant recording of the encounters of the text. That text, of course, being the Old Testament. I found the most enjoyment in chapter five, Encountering Jehovah and His Seventh Century Prophets, which is historically significant as the rising of the Babylonian Empire, and biblically significant as Burt succinctly points out, "through the use of sixty first-person singular divine pronouns and fifty-two third-person singular divine pronouns, Jehovah is declared to be the Holy One." This is an outstanding piece of work. Very highly recommended.
Restoring Jesus
A Fresh Look at Ancient Prophecies, Divine Signs, and Eyewitness Testimonies
Jeffery Elliott
2020 Silver Medal
136 Pages
Check current price
Christian - Devotion/Study
Reviewed by K.C. Finn for Readers' Favorite

Restoring Jesus: A Fresh Look at Ancient Prophecies, Divine Signs, and Eyewitness Testimonies is a work of non-fiction examining religious ideas and past and present views on Jesus Christ and was penned by Jeffery Elliott. In this concise but insightful work, the author takes us back through history to the time of Jesus and utilizes scripture and other documentation to help us build an understanding of why the church became so popular when Christians were first converting. What results is a powerful depiction of Christ's original, meaningful ideology, and some excellent discussions on how we can revive these ideas in the church in the modern day.

Jeffery Elliott has crafted a celebratory and informative work of non-fiction which both history and theology enthusiasts will be sure to enjoy reading. A true voyage of discovery, the narrative style of the author really lends itself to the empowering messages and interesting discovery of why Jesus was such a force for transformation in many people's lives during his lifetime and beyond. The textual sections which deliver 'eyewitness accounts' and recollections of who Jesus was are well-chosen and well-edited into the flow of the book, and the author offers insightful explanations and historical details to add to these passages and make them come to life with fuller context. Overall, I would recommend Restoring Jesus as a read for the devoted and for those who may have fallen out of love with their faith in recent times: an insightful and uplifting work.
Precious Lord, Take My Hand
Meditations for Caregivers
Shelly Beach
2020 Gold Medal
Kindle Edition
Check current price
Christian - Devotion/Study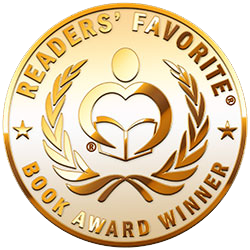 Reviewed by Mamta Madhavan for Readers' Favorite

Precious Lord, Take My Hand: Meditations for Caregivers by Shelly Beach is the author's journey as a caregiver along with her husband Dan, brother Paul and his wife Sheryl as they closely watched her mother's descent into Alzheimer's disease. She speaks of how the experience of caregiving drew closer to God and how He gave her a soul-searching opportunity to take a trip back into her childhood and discover her true identity in Christ. Caregiving is soul-crunching, spirit-bending, body-wearying work because it is redemptive work hence it should only be reserved for the truly courageous or the blindly naïve.

Precious Lord, Take My Hand will resonate with all caregivers and the idea of having a question at the end of each chapter helps to reflect on personal experiences and put them down on paper. The author's struggles, challenges, difficulties, and spiritual insights are inspiring and will help all caregivers look at the quality of work they are doing and how it will influence the coming generations. It is heartrending to read about Shelly's mom's odd behavior, confusion, angry outbursts, insomnia, wandering, and irrationality, and her way of dealing with it, and the prayers shared are comforting to readers. Shelly's words give encouragement, hope, and courage to caregivers while dealing with Alzheimer's patients. Her journey is encouraging to many readers who work as caregivers, and will also reiterate their faith and belief in God, His love, and power. This book is also a good way to look into the self and do away with pride, complacency, fear, and selfishness.
Contact Author -