Am I Black or Am I White?
Norman Whaler
2019 Silver Medal
26 Pages
Check current price
Christian - Children
*** 8 BOOK AWARDS ***
Tara's mother was Black and her father was White. But she didn't look Black or White! Some kids at school didn't like this and made Tara cry. So, what does God say about it? (Racism, Biracial, Bullying, Multiculturalism, Peer Pressure, Christian Perspective).
City of More
Sonya Annita Song
2019 Bronze Medal
48 Pages
Check current price
Christian - Children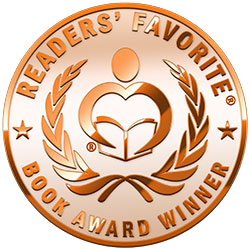 2019 Children's Literary Classics Book Awards Gold Winner 

*****

"What happens when you are a Bigwig that wants more and more? 

 What happens when enough is never enough?
 
 And what can you learn from those who have less or even from those who have nothing? 

These questions and more are answered in a creative and imaginative children's book by Sonya Annita Song. 

The City of More follows the Bigwigs and their porcine companions as they shop for everything they don't need. When their purchases build up to an incredible amount, they seek advice from the Smallwigs of the City of Less. The Smallwigs help the Bigwigs to see that real prosperity comes from sharing with others. 

Reminiscent of Dr. Seuss and delightfully illustrated by Daniel Howard, this book educates and entertains at the same time!"

- Dawn Weaver for Readers' Favorite (read full review in "Review" section)

*****

City of More encourages compassion, sharing, and kindness as it teaches children not to want so much stuff and shows them how rewarding it can be to share with others. 

This is a must-have children's book in schools and homes that introduces themes of materialism, inequality, and poverty in a thoughtful and entertaining way.

Get this award-winning book today!
The Day Grace Saved Me
Katrina De La Fe
2019 Honorable Mention
28 Pages
Check current price
Christian - Children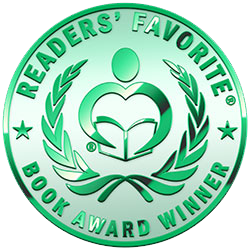 How many times have you let fear take over your day? Have you ever been so afraid of starting something new that all you could think about were the negatives? Instead of all the good that could come from a new experience, all you could think about was everything that could go wrong. Why do we let our fears ruin our day? Why do we let our fears and doubts take away our happiness? Sometimes we can be so focused on the bad that we miss all the good things that God has placed in our lives.
Join a young girl on her first day of school in a new town as she is faced with challenges that she cannot overcome on her own. What is supposed to be one of the most exciting days for her quickly turns into a day full of worry, fear, and insecurities. She feels lost, confused, and defeated as she lets all these negative feelings take away her happiness. As soon as she discovers God's grace working in her life, all those fears leave her. However, she must remember to always hold tight to that faith and that grace that God showed her and be willing to accept it when she is faced with any challenging obstacles. Will she lose her faith? Will she forget all about the amazing grace that God gave her?
Sometimes it's other's actions that show God's grace to us. We can see it through love, faith, kindness, and the forgiveness of others. How sweet it is to know that with God by our side, feeding our souls with the grace we need, we have nothing to fear.
As grace changes the heart and soul of a young girl, the words of God will also speak to you through the pages of this beautiful story of undeserving grace, forgiveness, and unshakeable faith.
Sometimes this idea of God's grace is difficult for young minds to understand. This story, told from the perspective of a child, will help other young minds better understand how God's grace can work wonders in their lives.
Contact Author -