Recommend this book:
How could my husband be GAY?
Ondrea Davis and J'son Lee
2011 Gold Medal
272 Pages
Check current price
Christian - Biblical Counseling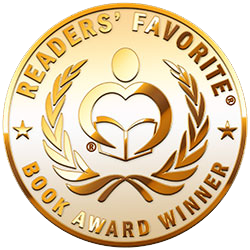 Reviewed By Anne Boling for Readers' Favorite

Like most females, Ondrea L. Davis had carefully planned her wedding. Her family did not approve of her choice for a husband, but once they realized she was determined to marry Marceous King, they supported her decision. A wedding is usually considered the bride's special day, all eyes focus on the bride and the groom lovingly focuses all of his attention on her. However, Marceous King was not the typical groom; he craved attention and was determined all eyes would be fixed on him. This was just the first hint of future problems for the Kings. Marceous had deeper problems; he had never let go of his mother's apron strings and he was secretly gay. Ondrea was patient with her husband. She tried to adapt to his constant visits with his momma, but even the most patient person can only take so much.

Ondrea L. Davis courageously shares her story with readers in hopes of preventing other women from facing what she faced. Marceous King was an abusive husband. There are many forms of abuse; Marceous preferred mental and verbal abuse. Many times there was no food in the house to feed the children. He purposely gave his son formula instead of breast milk, resulting in his vomiting. The couple tried counseling, but there are some things counseling cannot fix. No human, whether male or female, should ever have to face abuse at the hands of another. Ondrea faced more than her share. She believed in the sanctity of marriage and tried to hold her marriage together.

As I read Ondre's descriptions eye I could see Beulah Mae in her Cleopatra outfit and bulging tummy, and Marceous with the top hat and cane. I wanted to shout, "Run! Don't marry him!" I believe Ondrea was more than fair in her description of her marriage and her husband. She goes into great detail describing their honeymoon, home and childbirth. J'son M. Lee is the co-author of this book. They both deserve great credit for their writing skills. The story is told through Ondrea''s point of view, and the style is conversational. I felt as though I were sitting across the table from Ondrea as she poured out her heart. There were a few very minor grammatical errors, but they did not detract from the essence of the story. This is a story that had to be told.
Contact Author -