Imagine God
Rick Pribell
2020 Gold Medal
80 Pages
Check current price
Christian - Biblical Counseling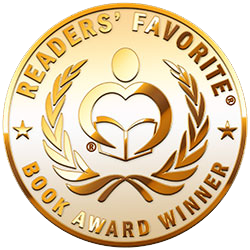 Reviewed by Michelle Stanley for Readers' Favorite

How well do you know God? Imagine God is a Christian guide by Rick Pribell. The primary goal for writing this handbook is to teach people how to become closer to God. It can also be used as a study guide. Developing a positive and everlasting relationship with Him will ensure our happiness and spiritual well-being. In order to achieve this, we mustn't worship false idols. Obeying the Ten Commandments and emulating God's character are other steps to follow. Evil and sin will control our lives if we abandon Him. Learning to control emotions and choosing our reactions can enable the right choices. Seeking His forgiveness is important; are you forgiving too? The path to salvation isn't easy but it can be rewarding.

Rick Pribell describes his own past experiences when he started several business ventures, convinced that making money made him happier. But then he realized that not practicing his faith regularly was the main cause of his misery. Reconnecting to God changed his life. The inspiration to write Imagine God came when Rick Pribell was seriously ill. Being sick made him reflective and he decided to create a handbook that could be a step-to-step guide to Christian living. The main objectives are to recognize God, building a better relationship with Him while sharing His love with others. Know why you are created in His image. Learn how to deal with problems. Bible scripture examples are included in each chapter to enhance the passages. Imagine God is a motivational and helpful counseling handbook that can be used personally or in Bible studies.
Divorced But Still Dad
The Faith Principles of Fatherhood for Divorced Men
Ken Gordon
2019 Honorable Mention
Kindle Edition
Check current price
Christian - Biblical Counseling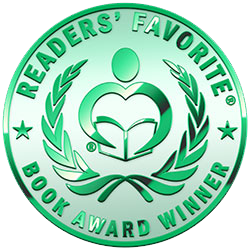 Reviewed by Joshua Soule for Readers' Favorite

"You may be devastated by divorce because of bad character traits displayed by either you or your ex, but that doesn't give you the right to not live up to the expectations of your children." Ken Gordon has written a masterpiece—Divorced But Still Dad: The Faith Principles of Fatherhood for Divorced Men, a powerful piece of literature that provides guidance on how to be a father in the challenges of divorce. Divorced But Still Dad begins with Gordon accounting for his own personal experiences through a divorce, and the strategies he employed to continue to be a good father during this time. Gordon examines the potential reasons for a marriage to fail and follows up by providing guidance to divorce your spouse but not your children. Rev. Dr. Ken Gordon does not stop there, however; he intelligently articulates Bible-guided strategies for battling over property and financial assets, your role as a man as it pertains to your children and ex-spouse, handling the emotional trauma that will follow the divorce, and dating again the right way.

On a personal level, I could not have connected more to Divorced But Still Dad. Author Ken Gordon's education and experience undoubtedly shine through in his writing. I found Gordon's use of scripture alongside personal experiences to be very inspirational and motivating. As a divorced father myself, quotes such as "It is easy to make excuses and buckle under the weight of a difficult task, but God is calling you to be a provider, protector and priest" are just as powerful to me today as they would have been during my divorce. I encourage all divorced fathers to read Divorced But Still Dad; in fact, I encourage all fathers to read it. Ken Gordon has provided this much-needed guidance at a critical time. An excellent read!
The Freedom Challenge
60 Days to Untie the Cords That Bind You
Dawn Scott Damon
2019 Bronze Medal
338 Pages
Check current price
Christian - Biblical Counseling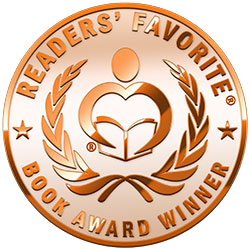 Reviewed by Divine Zape for Readers' Favorite

The Freedom Challenge: 60 Days to Untie the Cords That Bind You by Dawn Scott Damon offers tools to claim inner freedom and create a life of purpose and happiness. The author starts with a powerful premise — that we are freed by Jesus. But do we really enjoy the spiritual freedom won for us by Jesus Christ? Commenting on the reality of pain, of the prisons we find ourselves in, and the negative labels that define our lives, the author uses biblical teachings to show readers how to win and enjoy the freedom of the children of God. Right from the introduction the author shares a startling truth, one that resonated with me and one that works like an affirmation: "I am who God says I am. This is what the Bible tells me, but I haven't believed this truth or lived it. I believe I'm who people say I am. I believe I'm who I say I am. And I believe I'm who Satan says I am." She doesn't stop there: "I've lived my life bound by negative labels, false limitations, and lies spoken by Satan, others, and myself."

In this book, Dawn Scott Damon takes readers on an interactive journey, confronting them with biblical truths that reveal the cords of bondage and showing how negative beliefs are formed and how they hinder believers from embracing a life of hope and the freedom of faith. This book gives readers the tools to develop a new, healthy mindset, get a fresh perspective on life, and move towards a better future with hope and confidence. Each chapter is followed by a series of questions that push readers to reevaluate their life, take an introspective look at their life and untie a cord that binds them. This book is designed to empower readers to take control of their lives. Written in a conversational style and in language that is accessible, The Freedom Challenge is your companion to designing the life God intended for you and to the spiritual transformation that allows readers to take control of their destiny.
Unequally Yoked
Staying Committed to Jesus and Your Unbelieving Spouse
Miranda J. Chivers
2018 Silver Medal
307 Pages
Check current price
Christian - Biblical Counseling
Reviewed by Romuald Dzemo for Readers' Favorite

Unequally Yoked: Staying Committed to Jesus and Your Unbelieving Spouse by Miranda J. Chivers is a nonfiction, inspirational book that looks at one of the complexities of marriage between people of different faith traditions. What does it take to make a marriage succeed when your partner doesn't share your faith? How do you handle the perennial itch to win them over when discussing your faith is taboo? In this book, Miranda J. Chivers offers intelligent answers to these and similar questions, and creates a road map that readers can use to ensure they experience a successful and happy marriage, regardless of the differences they share with their spouses. In Unequally Yoked, readers will discover the tools they need to nurture their faith while creating an atmosphere conducive for love and friendship to grow in their family. While this is a very sensitive and important topic, the author approaches the subject with wisdom and intelligence, drawing inspiration from her faith and personal experience, and filling her message with realistic examples.

One has the feeling of discussing the topic with someone who speaks from a rich spiritual and human experience, someone who shares her hard-won lessons in marriage and who has gained the wisdom that allows her to mature through the challenging journey. The writing is polished and fluid and the diction very accessible. Although this book is written for Christians, it contains practical wisdom that anyone needs to make a marriage successful, because at the core of it are the tools required to make it work with someone who thinks quite differently from us. Unequally Yoked: Staying Committed to Jesus and Your Unbelieving Spouse is a gem for spouses, no matter what their faith.

Liberating Inner Eve
A Reflective Journey for Women
Bozena Zawisz
2018 Gold Medal
170 Pages
Check current price
Christian - Biblical Counseling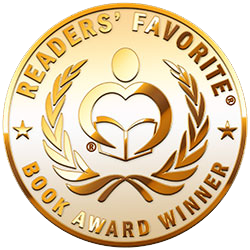 Reviewed by Edith Wairimu for Readers' Favorite

In Liberating Inner Eve: A Reflective Journey for Women, author Bozena Zawisz takes the reader on a journey of self-worth and growth even as they rediscover their purpose. Using Eve's biblical story as the background of the book, Zawisz provides a fresh viewpoint and in-depth insight with regard to the role played by the woman in society and the family, from a Christian perspective. According to her, many times our traditions have been a barrier to fully embracing the position of the woman as God perceived and intended it to be. Zawisz quotes many scholars in Christian history, including Tertullian and St John Chrysostom. She examines their words and offers her perspective which she supports with scriptural doctrine. Her Polish heritage and experience as a Counselling Psychologist further provide greater profundity in the book.

I found Bozena Zawisz's take on the story of Eve quite distinctive. I never looked at the account from the perspective presented in Liberating Inner Eve. So many times women have adopted false dogma which has decelerated their growth and possible impact on the world around them. The exercises included in the book helped me assess my outlook on different topics. I was surprised at the concealed untrue notions and expectations that I have carried around with me for far too long. Bozena Zawisz's acuity in understanding the challenges women face and presenting solutions using biblical teachings was masterful. Ultimately, Liberating Inner Eve is a great read that challenged me to look at my life from a fresh perspective.

Strength for Parents of Missing Children
Surviving Divorce, Abduction, Runaways and Foster Care
Marie White
2018 Bronze Medal
212 Pages
Check current price
Christian - Biblical Counseling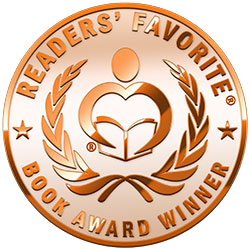 Reviewed by Jamie Michele for Readers' Favorite

Strength for Parents of Missing Children: Surviving Divorce, Abduction, Runaways and Foster Care by Marie White is a self-help and spiritual guide for parents, guardians, and loved ones of children who have been removed from their lives under a variety of circumstances. White's book details her personal journey and struggles while offering insight on how she was and is able to deal with a situation that most cannot even comprehend. With the use of scriptures and stories, White weaves empathy and hope throughout the book in a way that only a parent who can relate to the devastation of losing a child themselves could.

In the interests of full disclosure, I believe it is important for me to state that I am a foster parent myself. The children who come in and out of my life have their own issues and grief to contend with, which ultimately becomes mine. Initially, it was easy for me to blame a parent who lost their child or children to the system. Over time, with the assistance and guidance of social workers, child psychologists, and interaction with the children's parents (through contact, which some children receive), my viewpoint changed. At this juncture of my own journey, Strength for Parents of Missing Children: Surviving Divorce, Abduction, Runaways and Foster Care by Marie White is a guide that is sorely needed. It's beautifully composed and written without judgement and - most importantly - without suspicion that the situation is due to fault on the part of a parent. All reassurance given is in the form of God's plan... His plan for you, His plan for us, and His plan for the child. Even as a non-Christian, I found solace in what White provided and will keep this book on hand as a reference if and when I am ever in doubt again. Highly recommended.
Confident Identity
Christian Strategies to Forget Who You Aren't and Discover Who You Really Are
Matt Pavlik
2018 Honorable Mention
229 Pages
Check current price
Christian - Biblical Counseling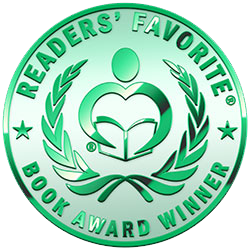 Reviewed by Mamta Madhavan for Readers' Favorite

Confident Identity: Christian Strategies to Forget Who You Aren't and Discover Who You Really Are by Matt Pavlik is an insightful and uplifting book that will aid readers to have a better understanding of self and strengthen their identity. The book is full of insightful questions, constructive ideas, meaningful activities, easy-to-understand charts, and tests that help readers from all strata of society to explore their identity. The resources provide readers with mini therapeutic sessions that can be done at home or with a trusted friend or in a community group. Life is a journey and the book helps one look beyond rejection, failure, fear, and obstacles.

What first caught my eye when I started reading this book is the interactive style the author has adopted while discussing the topic. That style helps readers connect with the contents better, thereby giving readers a boost forward in their lives. The book will help readers contemplate on the deeper meaning of life and its significance. The six steps of be, identity, do, mission, live, and sacrifice are helpful tools when it comes to maximizing god-given potential. The three parts of the book have been structured in a way that will give readers a clear picture of what they are looking for, to then investigate, and finally assimilate it into working knowledge. By the time the book is finished, everyone will have an idea about their true identity. The charts, diagrams, steps, and checklists make the concept easy to understand and apply.

Remedy
Freedom Through Deliverance
Michael and Bill French
2014 Bronze Medal
144 Pages
Check current price
Christian - Biblical Counseling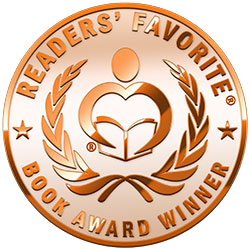 Reviewed by Brenda Casto for Readers' Favorite

Remedy: Freedom Through Deliverance by Michael and Bill French tackles the subject of spiritual oppression and how God truly gives us the authority to overcome the dark forces that may be wreaking havoc in our lives. It's truly a handbook that explains how to overcome the enemy Satan with the authority that God gives us. The Deliverance Ministry is a subject that has fascinated me for quite some time. I have read several books on the topic, but Remedy is one of the best I have read so far. Written in a very down to earth, easy to understand manner, the author breaks the book into three sections. The first section shares who our enemy is and what he can do, but the author takes it a step further and identifies our spiritual allies, the heavenly beings that assist God's people. Mr. French provides plenty of scripture references so that we can use our Bible to read about those heavenly beings and the functions they perform. The second section gives basic insight on how to overcome spiritual attack. His book explains the difference between oppression and possession, and he also shares the fact that forgiveness and forgetting are two different things and they don't always go hand in hand. The final section gives practical advice on how to minister to others.

Remedy is an outstanding book because it is grounded with plenty of scripture references which enable me to confirm what the author is saying by looking it up in my Bible. Mr. French shares great insight into how to defeat the enemy by using the tools that God provides. If you have ever had questions about spiritual warfare and how the enemy works, this is the book to read. Reading Remedy by Michael and Bill French provided a greater understanding for me on how the enemy works in our lives, but also provided sound information on how to overcome the darkness and embrace the spiritual truth of God's power and love. This is a book that I am certain I will refer to often, and in my opinion would make an outstanding Bible study aid. This is a book that belongs in everyone's personal library.
After the Affair
Emotional Healing God's Way
Arnita L. Fields
2014 Silver Medal
42 Pages
Check current price
Christian - Biblical Counseling
Reviewed by Darin Godby for Readers' Favorite

Author Arnita L. Fields gives a very insightful and inspirational view in her book After the Affair, Emotional Healing God's Way. Author Fields helps guide the reader along various stages one might find themselves dealing with including one's Heart, Spirit, Mind and Body. While some find it quick to forgive, others need a longer time to process the hurt, mistrust, and journey to restore that broken relationship. Author Fields explains it is acceptable to grieve -- just don't stay there.

When one begins to assess their wounds, they will find many things they knew were there as well as items that seemingly sprang up out of nowhere. It is at this point that one must decide if they will forgive and move forward within their life. Next, the process of renewing the mind must begin. This will not be an easy part of the journey but one that I feel is vitally important for one to truly move forward and find a release within their mind. When one's mind is clouded with resentment, it will affect everything and everyone around them. For one to reclaim the intimacy of the body after an affair, there must be forgiveness within the Heart, Spirit and Mind. There will be great difficulty in allowing intimacy with that individual unless true forgiveness has occurred.

Author Fields gives great insight, wisdom, and practical advice in her book. She also lists study questions at the end of each chapter to allow the reader the opportunity to dig deeper for more profound truth and insight. This is a book that is designed for the reader to work at their own pace, while allowing the Holy Spirit to bring help and healing within their life.
Becoming a Woman of Worth
Creating a More Confident You
Kristen Clark
2014 Gold Medal
150 Pages
Check current price
Christian - Biblical Counseling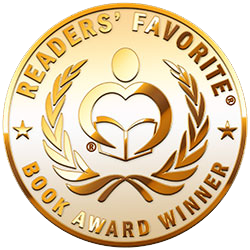 Reviewed by Bil Howard for Readers' Favorite

What we become and how we develop is directly related to our self-confidence. In Becoming a Woman of Worth, Kristen Clark not only illustrates this point, but shows women how to get over the numerous hurdles that often stand in the way of being self-confident and self assured. This book is meant to complement an online program called 21 Day Journey, to help change the patterns of how women view themselves by developing a daily habit of finding their worth through the scriptures. She bases her beginning premise on Psalm 139:17-18 from which she poses a question. How precious are your thoughts about yourself? Kristen then begins a definition of self-esteem and responds to some of the myths about it. She then progresses into some practical ways of building self-esteem. The crowning jewel is the section on making confidence into a spiritual mindset. Using God's Word as the foundation for each part of her work, Kristen allows Christian women to see that it's okay, even encouraged by the scriptures to be self-confident and that all of us can find our worth in how God views us and build upon that.

Though I am a man, my experience as a residential treatment counselor for adolescent women drew me to this book. Becoming a Woman of Worth was and is exactly what many of the young ladies that I have worked with needed to have in their hands and in their hearts. Kristen Clark gives true, practical suggestions, many of which we used in our program, but she goes a step further and shows how God blesses rather than frowns upon building our self-worth. The truth of what Kristen has written applies not only to women, but to everyone. Much of what was written about placing the needs of others before our own applied directly to me and I gained a great deal personally from many of her practical suggestions. Honest, practical and inspiring, Becoming a Woman of Worth ought to be in the hands of every young lady you know; their future will be completely altered by it.
Contact Author -