Elephant Wind
A Tornado Safety Book
Heather L. Beal
2018 Silver Medal
28 Pages
Check current price
Children - Social Issues
Reviewed by Vernita Naylor for Readers' Favorite

What does a tornado look like? How does it sound? What causes a tornado? What should you do if you're in the midst of a tornado? Elephant Wind (Mom's Choice Award Winner) by Heather L Beal is an illustrated children's book that has all of the answers. Lily, Niko and their childcare class had an opportunity to experience their first science fair. They were having so much fun, until a tornado warning sounded. As their teacher, Ms. Mandy, escorted the children downstairs to the tornado shelter, they began to get curious about the tornado. There were so many questions that the children asked about the various aspects of the tornado. In this book, young readers will learn about the world of tornadoes. This book is educational and will help to enhance your child's learning.

This book was truly engaging and entertaining as Ms. Mandy and the children begin to deeply explore the phenomenon of tornadoes. What was great was how Ms. Mandy described the shape and sound of a tornado. The clever part was to give the children a more vivid image of a tornado by comparing it to an elephant's trunk reaching downward from the sky. I saw this as a wonderful illustration. Ms. Mandy further provided the children with safety tips when experiencing a tornado. This is an excellent book for any child to read alone or to share with others. No one can be totally prepared, but this book answers so many questions that your child will ask about the wonders of tornadoes. Enjoy!
My Little Heart, Ruthie
Toni Jannotta
2018 Gold Medal
42 Pages
Check current price
Children - Social Issues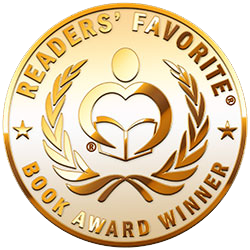 Reviewed by Rosie Malezer for Readers' Favorite

My Little Heart, Ruthie is an inspirational book of heartache and anxiety, written in limerick and rhyme by Toni Jannotta and illustrated by Jennifer Mones. A heart (known as Ruthie) feels despondent, as she holds within her a very poor image of herself after being taunted when showcasing her talents. She feels so small that she retreats to the innermost, darkest part of her soul and hides. The day comes when Ruthie is ready to break, and she suddenly hears the voice of the wind (known as Clyde) which lifts and inspires her, showing Ruthie her true self, and that she is worth more to the world than she ever could have possibly imagined. The warmth and beauty unleashed is truly breathtaking.

Presented alongside some of the most mesmerizing illustrations I have ever seen, My Little Heart, Ruthie is a book that will take you to a place you have never before travelled. Finding a soul which is at the lowest of all lows is heart-breaking, and you can almost feel Ruthie crumbling as you read her sorrow-filled words. The strength, which is freely given by the wind, is done so unselfishly, lovingly and fully, with the aim of pulling Ruthie back from the brink. Toni Jannotta's cleverly written, emotional tale shows the highs and lows of an anxious mind and heart, as it reacts to the barbed words of the heartless who mercilessly laugh at Ruthie's musical gift. Jennifer Mones' imagery, which accompanies each part of the tale, carries just as much feeling as the words themselves, making for a perfect partnership. I was truly moved by what I read, and recommend My Little Heart, Ruthie to teens and adults who enjoy the beauty of linguistics in poetry, when crafted into a beautiful and emotional journey of a damaged soul.

Lolli and the Lollipop
Meditation Adventures For Kids Book 1
Elena Paige
2017 Finalist
35 Pages
Check current price
Children - Social Issues
Reviewed by Alyssa Elmore for Readers' Favorite

Come on a meditation adventure with Lolli in Lolli & The Lollipop: Meditation Adventures For Kids by Elena Paige. Are you feeling sad, misunderstood, or angry? Did you have a bad day? Lolli understands. She doesn't want you to feel bad, so she has invited you to visit her home. She is certain that she can help you feel better. Take Lolli's hand and travel to the amazing Land of Color. Don't worry, you won't get lost in the Land of Color, but you will see some spectacular sights and meet some interesting characters. In the Land of Color, you may even learn a few things. Do you need cheering up? Did you know that some birds may even wear polka-dotted undies? Well, they do in the Land of Silly! Lolli will gladly take you there if you want to go. She is sure that you will feel so much better when you get back home. You never know what you will do when you take an adventure with Lolli, only that you will come home smiling.

Children have bad days too. Lolli & The Lollipop by Elena Paige is a cute meditation book for children. The reader is given step-by-step instructions on how to breathe, relax, and send love before going into each meditation. As the child is transported through various "meditation adventures," they are gently instructed to release old habits and beliefs that no longer serve them, and are reminded that they are fun and creative, and so much more. The meditations are written in such a way that the child will be able to cultivate these important habits and values without triggering ego and causing over-thinking. The adventures are fun and help to calm the child while guiding the use of their active imaginations.

Since it is clear that the author knows how to meditate properly, I would highly recommend this book to parents that are serious about teaching their young children to meditate. I would suggest this book to parents and children ages 4-7. I found my horrible week just melted away after reading the first few paragraphs, so I am confident it could be helpful to an overly stressed parent of young children as it can be used as a nightly meditation or a calming book for storytime.
Children of the Future
Jane Suen
2017 Honorable Mention
116 Pages
Check current price
Children - Social Issues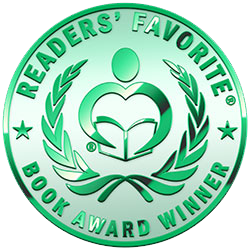 Reviewed by Mamta Madhavan for Readers' Favorite

'Where is everyone?' Telly, the bus driver, always took pride in being on time to pick up the school kids. That particular day he realizes that something is out of place. In Children of the Future by Jane Suen, readers learn that all the children in the school are missing, except Billy who is frightened and has hidden himself in the cabinet. Everyone in the little town of Rocky Flats is worried. Nothing of this sort has happened before and they must find the missing children. Telly, with Billy's help, tries to find out what has happened to the twenty-five children and three teachers and their mysterious disappearance. What has happened to the children and teachers of the school? Will Telly be able to find the missing children?

The book conveys a good message to readers through the story and children will enjoy the twists and turns, and suspense and mystery. The story is refreshingly original and the detailed narration will take readers right there where it is happening. The author manages to build up the suspense in the plot as the story progresses, and comes up with an unexpected ending. The book is good for bedtime story-telling. The storyline is interesting and the characters are well developed and the story will interest young adults too. The author does a great job of capturing the fears and frustrations of the people of the town of Rocky Flats and she manages to hold the attention of readers till the very end.

Left Out
Looking for Normal Book 1
Jean Gill
2017 Bronze Medal
126 Pages
Check current price
Children - Social Issues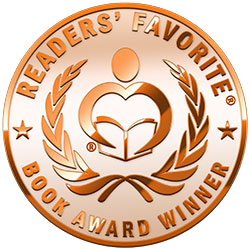 Reviewed by Vernita Naylor for Readers' Favorite

Left Out (Looking for Normal Book 1) by Jean Gill is a great book that children and teens will enjoy as they learn about what it's like to live and be seen as different. Jaime Williams can't help but feel left out. She can't seem to catch a break living in a right handed world. It's hard enough being a teenager, but to have to function in opening a door or using a computer mouse that is designed for right hand users makes things more difficult for Jaime. If it wasn't for her friend Ryan's encouragement and being a voice of inspiration, her life wouldn't be worth it. She went on a quest to discover left hand users and on her first attempt she lucked out, but Ryan came to the rescue and provided her with a list of left handed individuals that have made a mark on the world. With this list in tow, Jaime no longer feels left out, but now she must prove that left handers are just as good as right handers; she must come up with a plan to make a statement.

This book was interesting because personally I never thought about the difficulties that left handers have living in a right handed world. Being right handed is something that we take for granted every day. To see such an extensive list of left handed trailblazers from Jimi Hendrix and Albert Einstein to Leonardo da Vinci was really impressive. But when Jamie set out on a quest to discover which women were lefties, it was interesting. On her second attempt she discovered that Nicole Kidman, Marilyn Monroe and Judy Garland are left handers. This book thoroughly educates and provides insight into the life of left handers, which left me truly enlightened, as it will for others. Great story; it was very informative.
Sophie's Different
James Madison Series Book 3
Patrick Hodges
2017 Silver Medal
378 Pages
Check current price
Children - Social Issues
Reviewed by Janelle Fila for Readers' Favorite

Sophie's Different (James Madison Series Book 3) by Patrick Hodges is a children's story for middle school students about the negative aspects of bullying. This book is the third in a series. In this story, a few years have passed since the end of Hodges' second book, Ethan's Secret, and bullies are attempting to overrun the school again. But not if Sophie Devereaux has anything to say about it. Sophie doesn't exactly fit in. At school, she is seen as a misfit. And when Sophie crosses paths with the most popular girl at school, things only get worse. Ayden Saunders is also like Sophie and doesn't fit in. He's had his fair share of tragedies in his life, so it is easier for him to watch life instead of participating in it. But when Ayden overhears a nasty plot to ruin Sophie, he knows he has to take action. Together, Sophie and Ayden discover that life is about being authentic and fitting in is overrated.

I really enjoyed Sophie's Different. I was so excited to read a children's book that talked about bullying. Bullying is a topic that cannot be talked about too much, and I love seeing it in literature so children can see firsthand how their actions can affect someone negatively, or learn positive ways to react if they are bullied. Hodges did a great job making his characters believable and having them act in ways I felt was natural to them as characters and natural to the story. Readers are just going to fall in love with Sophie!
Can We Watch?
S.A. Dymond and Shiloh Dymond
2017 Gold Medal
30 Pages
Check current price
Children - Social Issues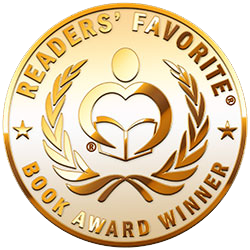 Reviewed by Carla Trueheart for Readers' Favorite

An adorable book with a positive message, Can We Watch? follows Isabelle and her brother, Joe, as they continually implore their parents: can we watch television? But one day, when the electricity goes out, Isabelle and Joe spend the time not with electronics, but playing cards, riding bikes, doing puzzles, playing games, and spending time with their mother and father. They eat food without the television, have fun with the family without the use of electronics, and even find that they like this much better than their normal daily activities. Authors S.A. Dymond and Shiloh Dymond do a superb job telling this wonderful story without pushing an obvious message onto children. The illustrations in the book are fun and quirky and add much to the cute narrative. This book was a joy to read.

Can We Watch? not only teaches children about the power of family time versus watching television, it also teaches them about the importance of manners and doing chores. Isabelle and Joe are told to finish chores such as brushing teeth and making beds before they get what they want, which does leave the young reader with a sense of responsibility. While the central theme was about spending time with family and not watching so much television, I appreciated that other lessons were cleverly woven into the story as well. Authors S.A. Dymond and Shiloh Dymond did a fine job with the memorable tale, and the book should be a welcome addition to any children's library.
Ethan's Secret
Patrick Hodges
2016 Finalist
337 Pages
Check current price
Children - Social Issues
Reviewed by Francine Zane for Readers' Favorite

Ethan's Secret by Patrick Hodges is set in the last year of middle school. Kelsey Callahan meets new kid Ethan. There is something mysterious about this new boy. He does not really fit his bad boy persona. As Kelsey learns more about Ethan, she discovers she has feelings for this cute boy with no past. Meanwhile, Kelsey's longtime friends - April, Brea and Penny - are going through their own growing pains that pull the girls apart, only to be reunited with a better understanding of unconditional love.

Patrick Hodges utilizes Ethan's Secret to address important issues that all young people face as they transition from childhood to adulthood, such as bullies in school, drinking and dating. He has created a strong cast of characters who are flawed but likable, and places them in exciting situations that require them to think on their feet. Anyone with a heart will find the romantic tension and heartbreaking drama among these teens intense and touching, and the element of mystery surrounding Ethan's secret past will keep the detective in you reading from beginning to end.

Ethan's Secret is an exceptional read for middle school boys and girls who enjoy a healthy dose of mystery and suspense mixed in with age appropriate romance. As an adult, I enjoyed the sentimental journey back to first romance when something as simple as who likes whom was a complicated, newsworthy affair that could make or break lifelong friendships. As a parent, I appreciated the way the kids supported each other through tough times and allowed loving parents a lifeline into their constantly changing lives.
Hopping to America
A Rabbit's Tale of Immigration
Diana Pishner Walker
2016 Honorable Mention
32 Pages
Check current price
Children - Social Issues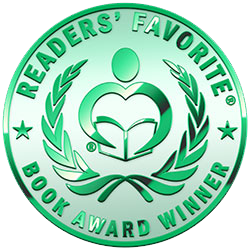 Reviewed by Lori A. Moore for Readers' Favorite

Hopping to America: A Rabbit's Tale of Immigration by Diana Pishner Walker is the tale of a rabbit family that immigrates from Italy to the United States. They find things difficult at first, like speaking the language, and of course missing their native country. They settle in West Virginia where other family members are already living. When Fall comes, the rabbit kids start school and make friends, learning more about America and teaching their friends about Italian customs. The story peaks when the rabbit family gets to celebrate at an Italian Easter Festival. This is a fully illustrated children's book. The story has a lot going on, from immigration and passports to learning the language and then celebrating their native heritage.

Hopping to America: A Rabbit's Tale of Immigration by Diana Pishner Walker is written to be a tale of social issues about culture and assimilation as depicted by a rabbit family moving from Italy to America. This book might be a little complicated for younger children, so would I recommend it more for those a little older, perhaps just below middle grade readers. I did like how there was a glossary of Italian terms at the end of the book so that children could learn something new and understand some of the words used in the book. Hopping to America: A Rabbit's Tale of Immigration by Diana Pishner Walker shows kids how different people can come together to celebrate both their differences and similarities.
Lexicon Chase and the Riddle Song
Jonathan Fore
2016 Bronze Medal
318 Pages
Check current price
Children - Social Issues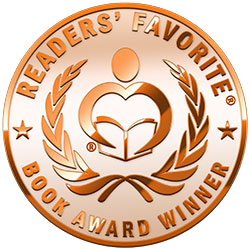 Reviewed by Ryan Jordan for Readers' Favorite

Lexicon Chase and the Riddle Song by Jonathan Fore is a fast-paced fantasy novel with a lot of strong and evocative characters. We are introduced to Lexicon Chase, the princess, at the beginning of the story as she recounts her companions from previous adventures and, now that she is returned, her life seems completely different. She is overwhelmed and inundated with daily problems, but we start to get an introduction to her as a character as she interacts with people, standing up to bullies and introducing herself to people, but insisting she's nothing more than an ordinary girl. Everything changes, however, when there is an attempt made on her life and she is nearly killed. Terrors are sent after her, and she is forced to flee from her own home as it's the only chance she has to save her own life.

This is a well-written story with a lot of interesting moving parts. There is intrigue and many exciting moments. The action is described with eloquent detail and there are enough fantasy elements and tropes to keep anyone who is a fan of the genre more than pleased. I liked the way the author was able to tie in previous details and cleanly wrap up loose ends, and I really enjoyed the character of the princess. I thought Lexicon was well-written and very heroic, but without being made too unbelievable. Lexicon Chase and the Riddle Song by Jonathan Fore is a real winner, and fans of the genre will be thrilled to have stumbled upon this gem.
Contact Author -