Shaking Palace
Magical Riddles, Book One
Raju Vashishta
2013 Finalist
218 Pages
Check current price
Children - Preteen
Reviewed by Kathryn Bennett for Readers' Favorite

"Shaking Palace: Magical Riddles Book One" by Raju Vashishta is an action packed adventure. King Blain of Galdur's regime has just collapsed and it brings about a crisis with peaks in illiteracy and dishonesty. King Blain's brother King Cedric of Medias is a talented magician who offers to help his brother open fifty new schools that are different from the normal schools that are currently run in King Blain's Kingdom. There is an exception to this offer, however, with King Blain being appointed as a chairman of the schools and the promise that he will get his Kingdom back in seven years. In order to get his kingdom back four students from the schools will have to answer a set of magical riddles set forth by Cedric. These are not your normal test questions; they involve Black magic and a lot of serious threats making each task a life-threatening adventure.

Raju Vashishta has created a world that will draw the young readers for whom it is aimed and adults alike. The story has some deep turns and a great deal of magic. I love the way the magic is portrayed in this book; it is similar to Harry Potter and yet it has its own life and breath as well. The writing is clean and gives you all the details you need for the story without being "too much". I have often read magical styled books that have too much to describe each magical piece and you end up getting bored with it. Not the case with 'Magical Riddles', I found my attention well held from the start to the ending. I am looking forward to the next book in the series! He may not be the most popular character but I rather like King Cedric for me he held my focus the best. Read the book and find out which character you are going to like the best!
Finn Finnegan
Book One of The Adventures of Finn MacCullen
Darby Karchut
2013 Honorable Mention
184 Pages
Check current price
Children - Preteen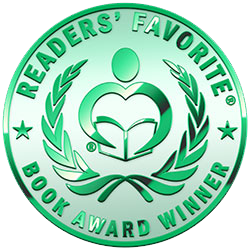 Reviewed by Katelyn Hensel for Readers' Favorite

.

Born into the world as half-human, half-fae, has really made growing up hard for Finnegan MacCullen. One world won't accept him for his mixed blood, the other doesn't even know that the fae exist and this leaves Finn feeling like an outsider even in his own family. We meet Finn as he is forced into the apprenticeship of his guardian, Gideon, who will be training him in the ways of the Tuatha De Danann. In order to fulfill his place within the fae, Finn has to prove that he isn't just a "halfer" and that he can hold his own against the fae's mortal enemies, the Amandan.

Great characters and an awesome plot really made "Finn Finnegan" a fun read for me. Finn's voice was believable for his age group. He didn't sound too young or too old, and the same goes for Gideon. These individual and unique voices made the characters really come to life and make you feel super invested in their journey. There were explosions of mythology and world building that just blows you away and it is easy to believe in the mystical world that Karchut creates. As you follow the characters around, you can't help but fall more and more in love with the book. Finn Finnegan is a great coming of age tale that blends fantasy and reality perfectly. Though marketed for a pre-teen audience, "Finn Finnegan" will resonate with readers of all ages and promises entertainment, adventure, and a wonderful story.
The Taste of Snow
Stephen V. Masse
2013 Bronze Medal
207 Pages
Check current price
Children - Preteen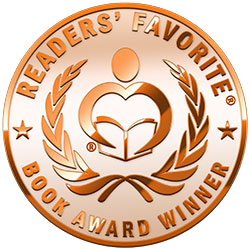 Reviewed by Nashella Zarek for Readers' Favorite

"The Taste of Snow" by Stephen V. Masse tells the story of Nicole, a young girl in Austria who receives a magical candy cane from a shopkeeper during the Christmas season. Nicole is skeptical at first, but then decides to take the candy cane and begins to think constantly about the idea of magic. After tasting the candy cane, some unusual things begin to happen to Nicole, some of them good and some of them not so good, and Nicole cannot decide whether this is the result of the magical candy cane or nor. Is the candy cane the reason for Nicole's sudden outbursts? Will the magic that is held in the candy cane be enough to keep Nicole safe through a terrifying night alone in an Austrian blizzard? "The Taste of Snow" follows Nicole through some truly harrowing circumstances, and also celebrates the magic that is Christmas.

"The Taste of Snow" by Stephen V. Masse is a beautiful and well-crafted story. Stephen Masse has a gift for language that is rich but easily understood even by young readers. The reader can easily imagine life in Austria with all its rich holiday traditions. I was drawn to both Nicole, the older and supposedly wiser sister, as well as her younger sister Ashley, who is full of mischief and spirit. Young readers will like Nicole because although she tries hard to do the right thing most of the time, she still makes mistakes and young readers will identify with that. The story is full of vibrant and well-drawn characters, and readers will feel highly compelled to read on to see what awaits Nicole next. "The Taste of Snow" is a wonderful, magical story that introduces readers to a new culture and will leave them rooting for the spunky heroine as she learns about true magic.
We Are Savages
Jessie Atkin
2013 Finalist
296 Pages
Check current price
Children - Preteen
Reviewed by Dianne Bylo for Readers' Favorite

"We Are Savages" by Jessie Atkin is a young adult adventure of a 12 year-old girl who would rather play with her dog and toys than accept the responsibility of growing up. When things come to a head at home, Tris decides to run away with her faithful dog Mars and mysteriously 'falls' into Nowhere, a world where only children exist, getting along surprisingly well with no rules! Along the way, she meets a variety of other children, each with their own place in this 'society.' Tris finds more than she bargained for when the responsibility for the lives of the children falls into her hands and they look to her for leadership! Can Tris step up and accept what she needs to do?

"We Are Savages" is a fast-paced and fun read. It is reminiscent of "Peter Pan", touching on how difficult it is to 'grow up' when staying young forever would be so much easier! I was intrigued by the fact that each child seemed to know their place in 'Nowhere,' yet I felt an inner sadness beneath their exteriors. Jessie Atkin has written a beautiful coming of age story told through the eyes and heart of a 'tween,' making it completely relate-able for younger readers with enough action and fantasy to fuel their minds and pull them into the story alongside Tris, while subtly saying it is 'okay' to grow up! I look forward to more creative books from this talented author!
Sherpa's Adventure
Saving the Future
Lori Costew
2013 Silver Medal
244 Pages
Check current price
Children - Preteen
Reviewed by Alice DiNizo for Readers' Favorite

It's the year 2310 and main character Sherpa, named after the guides who help climbers to the top of Mount Everest is the daughter of Lillian, the Ruler of the Western World. In 2306, a treaty was signed that signified the End of All Wars but some dictators, like General Aveel, do not like this and time travel back to earlier times to encourage young people to make bad decisions; so ultimately the 2306 peace treaty will never be signed. Sherpa wants to be the Chancellor of Positivity in her mother's Cabinet, a position that can only be held by a young person. But Lillian says Sherpa has much to learn and must understand that people cannot be forced into positive thinking, good decisions and happiness. She takes Sherpa to the Technology Lab where scientists like gorgeous Dr. Troy Lichtenstein are working on developing HuBots, lifelike robots that can travel back in time, download information and get back to2310 quickly. Dr. Lichtenstein gives Sherpa an Instascreen which compacts to the size of a business card and an RTD, Reality Tracking Device, which will show people's energy and their intentions as glowingcolors. Sherpa prepares to travel back to the 21st century where she must find and help two young preteens who will start the chain of events that will save the world and end all wars.

Author Lori Costew's "Sherpa's Adventure: Saving the Future" is a delightfully well-written novel for teenage readers. Main character Sherpa is believable as she goes about meeting Neil Armstrong, Amelia Earhart and others, learning the impact of making good decisions on one's life. 21st century pre-teens Emma Johnson and her neighbor and friend, Jose Ramirez, will entrance the reader as they try to figure out how to stop bullying and defeat General Aveel and his Hubots which are disguised as teenagers. The dialogue is appealing, the plotline flows nicely to the story's conclusion and readers of all ages will appreciate the message in "Sherpa's Adventure: Saving the Future, that good decisions make for good lives.
The Wicked Passage
A Blake Wyatt Adventure
N.M. Singel
2012 Silver Medal
228 Pages
Check current price
Children - Preteen
Reviewed by Stephanie Dagg for Readers' Favorite

"The Wicked Passage" by N M Singel is an inventive mix of fantasy and history for young adults. Blake Wyatt just wants the school day to end but then his very odd substitute teacher has to go and reveal that Blake and his sister Erica are Sapphire Travelers. They inherited this legacy from their father, who died many years ago. Now Blake finds himself in charge of an ancient book, "The Chronicle of the Rellium", which he mustn't on any account open. So what is the first thing he does, thinking this is all just nonsense? Suddenly Blake finds he is having to protect one of the world's greatest explorers, Christopher Columbus, from the evil Dragonblud of the wicked Tolucan empire. Dragonblud is out to destroy history and needs the Chronicle in order to do that. But he reckoned without such smart, feisty opponents. Erica is every bit as tough as her brother, and with the magical help of someone from their own past, they battle evil. Determination is a key element in this story. It is not going to be easy for Dragonblud.

This is a very entertaining and exciting book, really well-written with lots of clever touches in the language and the twisting plot. We get parabulls and talking bull dogs, and the Chronicle itself has quite a lot to say too. All the characters are complex and realistic and develop through the story. There is a lot of action in the form of storms, murder attempts and imprisonment, to give but a few examples. It is the sort of book that once you start reading, you can't stop. It is gripping, original and very, very good.
The Last Snow Dragon
Diana Winter
2012 Bronze Medal
216 Pages
Check current price
Children - Preteen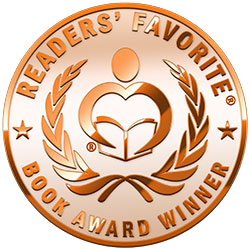 Reviewed by Anne Boling for Readers' Favorite

Our tale begins long long ago, in a land called the Valley of the Dragon. An evil faerie and her dragon lived on the Mountai of the Dark Shadow. Her name was Drocha, the faerie of nightmares. The Snow Queen was the head of the faeries; she forbade Drocha from bothering the valley people. Drocha was so evil that the other faeries refused to be around her. Dorcha was very angry and rebelled by turning Droch, her dragon, loose on the valley. The dragon would fly through the valley at night capturing and eating the livestock and some of the children. Dorch was turned into a rock when he attacked the Snow Queen and her dragon. Dorcha waited for the opportunity to attain her revenge. At last she had her chance to hurt the Queen by destroying a much loved dragon. Sneachta was badly injured and was left for dead but one special child rescued him. They quickly bonded and Sneachta repaid Dieter's kindness by protecting him.

"The Last Snow Dragon" by Diana Winter reads like a favorite old fable. This tale, like most good fables, treats good vs. evil. Sneachta and Dieter are delightful characters. There are several important secondary characters who are well-developed and who add depth to the story. This is the type of tale my grandmother would share with me. I would always beg for more. Winter has a unique talent for writing a story and making it feel like a legend passed on by word of mouth. I will be sharing this tale with my grandchildren.
Return to Finkleton
K.C. Hilton
2012 Honorable Mention
228 Pages
Check current price
Children - Preteen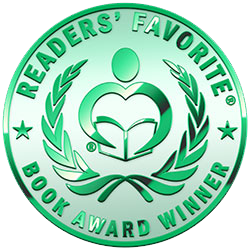 Reviewed by Rita Vetsch for Readers' Favorite

"Return To Finkleton" is a wonderful mystery book for children aged 9-12. Written by K C Hilton, this is the second book in the 'Finkleton Series'. Two years have passed and Jack, Lizzy and Robert are still discovering magical items and protecting their treasured secrets in their late Uncle Harry's shop. The magical secrets must be kept in the right hands because of greedy out-of-towners and citizens trying to get their hands on it for their own selfish purposes and financial gains. The weather, crops and the town's survival rests in the hands of the three very wise and responsible children. But will they be able to protect their secrets with the overwhelming whirlpool of greed attacking them from all directions? There are 28 action packed and fast flowing chapters that include everything from the magical valley, mysterious visitors, new magical items to discover, and ghosts. As an added bonus, children will learn the moral of the story which is that greed can become an overwhelming hunger. The smallest of human acts can lead to the most destructive and loathsome acts of mankind.

K C Hiltons does it again in this magical adventure book for pre-teens! Though I am 39 years old I loved every minute of reading this book as if I were a child again. Furthermore, this book has received many prestigious literary and Best Fiction Awards recently! The cover of the book is eye catching and captivating. The mysterious antiqued and gold applique look of the book makes it easy to pick up and hard to put down. The plot is solid and flows easily for children to read. It also is a great second book to the first in the series; "The Magic of Finkleton". I can easily see this series made into a movie series on the big screen and would be dispointed if it doesn't make it into motion pictures. I highly recommend it for all children aged 9 and up. I cannot wait for K C Hilton's next mystery book "Saving Finkleton", and many more books after that. K C Hilton is a gifted writer and truly has put together a masterpiece in each book that compliments the series nicely.
Six Weeks to Yehidah
Melissa Studdard
2012 Finalist
170 Pages
Check current price
Children - Preteen
Reviewed by Sylvia Heslin for Readers' Favorite

In the book "Six Weeks to Yehidah" by Melissa Studdard, ten year old Annalise of Verdant Hills imagines that she has fallen asleep under a tree while talking and singing to a pair of sheep. She then dreams that she is in a new land over the clouds where even the animals can speak and think for themselves. In reality, Annalise was swept away by flood waters during a violent storm in her home town. During her comatose state in the hospital, Annalise is taken on a journey of her imagination, her mind and of her soul. And while in the company of her two talking sheep who walk on their hind legs and represent her totems, Annalise discovers her true Yehidah(awareness)and is therefore guided to the path of her awakening.

Mellisa Studdard's "Six Weeks to Yehidah" was a mind blowing, imaginative journey and a soul awakening wonderful read. It is a book that older children, young adults and the young at heart and of the soul will absolutely devour and enjoy. In each chapter of Melissa's book, she has written valuable learning lessons that are entwined and interwoven into her story. She, thereby, takes her readers to another level while still offering an insightful journey into the realm of the unknown, the unconscious mind and of the vivid imagination. I enjoyed "Six Weeks to Yehidah" so much that I often found myself thinking about the book, the different characters, and the overall message of the book long after the story was over. I also went to Mellissa Studdard's website to check it out, and was delighted to find the 'My Yehidah Journal', a journal that one can buy to begin one's own personal journey of discovery to Yehidah.

I highly recommend the book "Six Weeks to Yehidah" to anyone who needs a little help in finding their way and their own path.
The Hellandback Kids
Be Careful What You Wish For
LL Helland
2012 Gold Medal
304 Pages
Check current price
Children - Preteen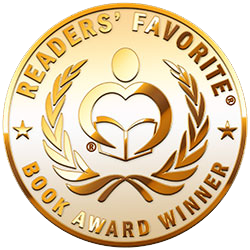 Reviewed by Anne Boling for Readers' Favorite

After realizing a Bundlebob was in Chris' closet, the Hellandback parents decided it was time to send their 4 children to Scotland for the summer; they would be staying with their 83 year old great-grandmother in a large building that used to be a hospital. The kids were dreading the trip that seemed to offer only boredom. Unbeknownst to them it would be anything but dull for the house had a mystical quality. During their visit each of the Hellandback children were transported to a different realm where they learned a life lesson centering on their greatest weakness and strength. They quickly learned they had to take their scenario seriously. Chris ended up in the land of the Bundlebobs and had several interesting conversations with his great grandfather. Brittany was transported to the 14th century where the Black Plague was at its worse, Trisha was transported in the 18th century where she was about to be married and Jon's scenario placed him in a corporate jungle complete with backstabbers and sharks, it was each man for himself.

The Hellandback Kids: Be Careful What You Wish For is a great read. Laura L Helland has combined just the right amount of action, adventure, humor, paranormal characters and fantasy to keep readers not only interested but eager to continue reading. The author developed the characters personalities in the first few chapters allowing the reader to understand the importance of the scenario the character faces. Helland has included plenty twists and turns. The author has cleverly included ghosts, vampires, and some very original creatures that exist only in the mind of the author. There are several life lessons to be learned from this tale. This book is based on real people, the author's children. I'd be remiss if I did not mention the marvelous cover; it fits in well with the plot and just begs to be read. Even the title of this book is well done and humorous. I hope the author is planning series of Hellandback books and I would love to see this tale on the silver screen. Well done MS Helland.
Contact Author -