If Your Shoes Could Speak
Sherley Mondesir-Prescott
2013 Finalist
20 Pages
Check current price
Children - Preschool
Reviewed by Mary DeKok Blowers for Readers' Favorite

"If Your Shoes Could Speak" by Sherley Mondesir-Prescott is an adorable book. As it is filled with descriptive situations and fun word pictures, your child will enjoy reading this book or being read to, especially aloud. The choice of words lends itself to enthusiastic reading with words that are fun to say. The silly pictures add to the enjoyment. Shoes with eyes and mouths, animals taking part in the activities, and the bright colors make this a visual smorgasbord. An additional feature in this technological age is a free audio download of the book being read aloud, which your child could listen to over and over. Full instructions are given in the book to download from the publisher's website. I tried this and it is easy to do and the narration was pleasant to listen to, with just a short commercial message at the beginning and end.

It is my hope that today's children will be encouraged to read clever books like this one. Sherley Mondesir-Prescott has provided a cute and colorful book in "If Your Shoes Could Speak", with enchanting drawings of animals that will draw the reader in and make them excited to turn the next page to see what happens next. When I was a young reader, I liked books with pictures like these and they were my favorites and I would read them over and over. I can't wait to see what my grandchildren think of it. I am sure it is ideal for elementary school and preschool age children.
The Adventures of Penny and Tubs
The City on the Sea
Marcie May and Margaret Zerhusen
2013 Bronze Medal
32 Pages
Check current price
Children - Preschool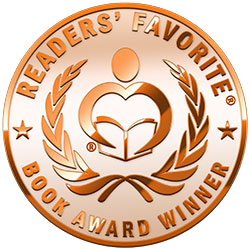 Reviewed by Kristie Ingerto for Readers' Favorite

"The Adventures of Penny and Tubs: The City on the Sea," written by Marcie May and Margaret Zerhusen and illustrated by Maggie Chamberlin, is a story that will transport young readers into dreams and the magic of them. Penny and her cat Tubs go on an adventure one night after they go to bed. While sleeping they visit the city on the sea and have all kinds of fun adventures. Penny and Tubs meet new friends with whom they play both under water and on playgrounds. After a short time of playing, they hear mother calling them for breakfast and share their adventure with her. Penny says that her mother believes it was just a dream, but to Penny and Tubs it was so real and they cannot wait to go back and visit that night when they once again close their eyes to go to sleep.

This is a beautiful book and one that children will enjoy reading time after time. The story is fun to read and written with vivid descriptions. The illustrations throughout the book go along perfectly with the story and are very vibrant, filled with details and fun to look at. I also love the music and songs that are incorporated throughout this story as this adds to the fun, upbeat style of the book. This book will be an excellent one to share with children as a bedtime story that will also encourage a follow-up discussion the next morning at breakfast about what was dreamed about the night before.
Every Walrus can Fly
Brian Phillips
2013 Silver Medal
10 Pages
Check current price
Children - Preschool
Reviewed by Lee Ashford for Readers' Favorite

"Every Walrus can Fly" by Brian Phillips is a lesson in open-minded thinking, cleverly disguised as an attractive, vividly illustrated book for the entertainment of children. This story begins by asking a question: "Would you believe me if I said every walrus can fly? And elephants could too, if they were willing to try?" The natural response to these questions will be to turn the page, to find out how it is possible that every walrus and elephant can fly, because on the surface those two comments are patently absurd. Our hero is a 3 year old walrus, Royce, who dreams of one day being able to fly like a bird, soaring high above the earth. All he needs are wings, he believes. But he questions whether a walrus – even one with wings – would be able to stay in the sky. He wisely goes to his father for advice, but his father simply hands him a coin and tells him to save it. Over time, Royce finds additional coins, until he has so many that he stacks them up and climbs to the top. But he realizes, even though he is closer to the clouds than he was, he is still not flying. By creative thinking, he eventually discovers an alternative that will enable him to fly, and he is very excited when he is able to implement his plan.

This story is certain to entertain young, and not-so-young, children with its colorful illustrations, clever rhymes, and rather unusual subject. But what is more important than entertaining the children is that this book will teach them something about critical thinking skills, which are so vital for living a successful life. Brian Phillips has skillfully taken a college-level concept, and put it into a setting young children can understand and learn from. Phillips demonstrates an impressive talent for story-telling, while simultaneously teaching children a valuable life lesson. This book is definitely recommended for anyone who knows a child, and would like to help that child learn to succeed in life.
Santa's Sugar
Jane Gerencher and Michael Patch
2013 Silver Medal
120 Pages
Check current price
Children - Preschool
Reviewed by Joy Hannabass for Readers' Favorite

Nugget couldn't seem to do anything right in Santa's workshop as he always made mistakes in every new job he was given to do. That is, until Mrs. Claus gave Santa a sugary white cat named Sugar, and Nugget was given the responsibility of taking care of Santa's new Christmas present. Even though others thought Nugget would do something wrong in caring for Sugar, Nugget proved them wrong by the way he took care of this special cat.

Everything about this book is beautiful, inside and out. The high quality hard cover is beautifully illustrated with Santa holding his white furry friend, and Nugget looking on. This sweet story by Jane Gerencher will capture your child's heart and attention as you read about Nugget, the misfit elf who makes mistakes and just can't find his place in Santa's North Pole workshop. The beauty of the story teaches children how everyone makes mistakes. Even when we make mistakes, there is still hope because everyone has that something special we are good at. The only problem is that we just need to find what it is. In this story, Nugget realizes that taking care of Santa's furry friend Sugar is his job at the workshop, and he does his job well. And to go along with the story, Michael Patch created awesomely wonderful illustrations on every page that makes the story come alive before your eyes. You just have to see the print book to understand the beauty of it. I highly recommend this special Christmas book for your child's library. And this is not a book to be read only at Christmas. I have read it to my four year-old niece several times today. For children, Santa Claus is for year round and they enjoy Christmas stories any time. I encourage you to pick up a copy for the special child in your life today.
Hide! Hide!
Scott Ferrell
2013 Honorable Mention
15 Pages
Check current price
Children - Preschool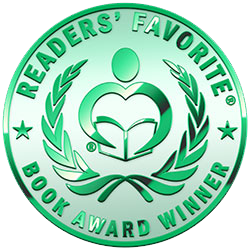 Reviewed by Joy Hannabass for Readers' Favorite

"Hide! Hide!" is the third book in Scott Ferrell's series of e-reader books for children. This time we follow Mr. Marceau's favorite friends, Springer Spaniel Gaston and Gregorie the parrot in an interesting game of hide and seek. Only Gregorie takes this game on a unique twist throughout the neighborhood, getting everyone involved. I love the sweet friendship between Gaston and Gregorie. Seeing a dog walking around with a little bird on his back just gives you that warm, fuzzy, homey feeling. I really like the way the author includes all of the neighbors into the actions and fun of these precious animals, giving the feeling of a wonderful, nice, safe neighborhood.

"Hide! Hide!" is a sweet little story written and illustrated especially for e-readers. The illustrations are simple, so the book will not take a lot of space on your readers, but yet these colorful and adorable pictures are detailed enough to capture the attention of your young child. My 3 and a half year old niece loves all three of Scott Ferrell's books, and continually asks me to read about Gaston and Gregorie. And really, she loves looking at the pictures and making up her own story to read to me. I really think "Hide! Hide!" is at the top of her list because she thinks it is so much fun! Abilene and I highly recommend that you start your child out early with your e-reader and download "Hide! Hide!" immediately. And while you are at it, go ahead and grab "Peaches! Peaches!" and "Sing! Sing!" I know you will not be disappointed with these precious little books.
Johnny Big Ears Meets His New Neighbor Suzy
John Paul Padilla
2013 Gold Medal
44 Pages
Check current price
Children - Preschool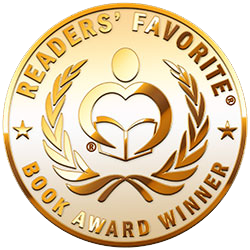 Reviewed by Anne Boling for Readers' Favorite

In "Johnny Big-Ears Meets His New Neighbor Suzy", we meet Suzy and Tatis Dancer. Suzy was afraid to meet Johnny because the kids at her last school called her ChunkySaurus. They hurt her feelings. At school Johnny greeted Suzy and introduced himself. He explained that the kids at school nicknamed him Johnny Big-Ears and teased him. He no longer let the name bother him because, "I like who I am. I am happy being me." Johnny invited Suzy to join the Feel-Good Friends club. On the playground two girls made fun of and teased Suzy about her weight. When Johnny saw what was happening he reproached the girls for their behavior. The girls felt sorry for what they had done and asked Suzy to forgive them and to be their friend.

"Johnny Big-Ears" may be one of the most important books a parent can share with their children. Bullying has long been a tragic problem that children face and it often carries over into adulthood. If we can stop or prevent bullying in schools we can possibly prevent it in adults. This is the second 'Johnny Big-Ears' book. I must commend John Paul Padilla for broaching this problem in such an effective manner. The illustrations in this book are delightful. I was particularly impressed with the way Suzy's look changed. When she felt good about herself, she stood up straight and looked slimmer; when she felt bad she looked heavier and shorter. That shows how our self-image makes a difference in how we carry ourselves and our in our very appearance. However, the positive lessons in this book do not stop there: we see Johnny embrace who he is, we see him take action to stop the bullying, and we see Molly Toobad and Jenny Meanface asking for forgiveness and Suzy giving it. I saved the butterfly analog for the last because it was my favorite part of this book. Suzy likes butterflies and her mother calls her a butterfly. To me this had very special meaning. Butterflies start out as a caterpillar, they enter a cocoon, and when they emerge they are beautiful butterflies. As humans we too are changing and what we are today is not what we may be tomorrow. The author has provided discussion questions at the end of this book. The 'Johnny Big-Ears' books should be in all elementary classrooms. I also recommend this book as a gift for your favorite child. I would like to end this review with a quote from the author: "By teaching children the importance of self-love and tolerance for others, teasing and bullying can often be prevented. If each young child is taught not only to love himself unconditionally but to respect others as they are, he or she will feel more secure and confident in his or her own skin, and less likely to think of teasing or bullying others. If a child is happy, he or she will do better in school and have a greater chance of growing up to be a successful adult."
Peaches! Peaches!
A Dog. A Parrot. And A Peach Tree
Scott Ferrell
2012 Silver Medal
17 Pages
Check current price
Children - Preschool
Reviewed by Joy Hannabass for Readers' Favorite

"Peaches, Peaches" is an adorable story about a Dog named Gaston, a Parrot named Gregorie and a peach tree. Gaston was a very happy dog the day his master brought Gregorie home from the zoo in Paris. The green and red parrot had gotten sick at the zoo and needed a new home and someone that would care for him and love him. Gaston loved Gregorie from the start because he now had a new friend. Gregorie the parrot grew to love peaches, and there were always plenty of them because Mr. Marceau had fruit trees in his yard and one of them was a peach tree. Gregorie loved to ride on Gaston's back through the fruit tree garden, and would always start yelling "Peaches, Peaches" as they neared the tree and could smell the sweet and wonderful fruit. But then the season was over for peaches, and there were no more. But that didn't stop Gregorie from yelling "Peaches, Peaches" because that was what he wanted. So one day Gaston took Gregorie out on a ride, and rode much farther than before, and they finally found a tree with a few peaches on it. But Gregorie forgot about being careful, and something happened on their trip that both dog and parrot would never forget.

This wonderful book by Scott Ferrell will have your child laughing and wanting you to read it over and over. They will truly love the touching relationship between this special parrot and his doggie friend. The story is pretty short and simple, and is just right for the preschool age child. Though the illustrations are simple, I really like them. To me there is something about them that gives the story a warm and fuzzy feeling. And you will love the simplicity of the illustrations because they take much less space that the heavily illustrated books. I encourage you to grab a copy of this adorable book for your child's library. This will truly be one of their favorites.
Chicken Boy
The Amazing Adventures of a Super Hero With Autism
Gregory G. Allen
2012 Gold Medal
32 Pages
Check current price
Children - Preschool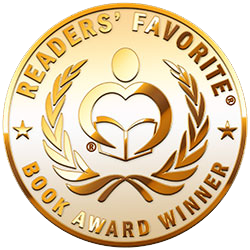 Reviewed by Lori M for Readers' Favorite

"Chicken Boy: The Amazing Adventures of a Super Hero With Autism" is a book written by Gregory G. Allen and illustrated by Dennis Culver. When we open the book, we meet a young man who tells us that he has a superhero inside his head that he calls Chicken Boy. Chicken Boy comes out whenever the boy eats chicken fingers, ketchup and french fries. The boy explains that he has autism, which is a fancy word for him living inside his own brain. Isn't that a great definition that other kids would be able to understand? When he turns into Chicken Boy, he yells, "Bahcaaaaaah!" which he realizes sometimes disturbs people around him. He explains that he sometimes can't handle loud noises either and has to run away from them. The boy continues to explain ways in which having autism makes him different and how it is hard for him to make new friends and talk and play with others. He encourages kids who might meet someone like him not to be scared, but to just take time to get to know him.

This short little book is easy to read and would be a good one for a teacher to read to a classroom in order to help kids understand what autism is. The illustrations are fabulous! Full of bold colors, they are larger than life, just as illustrations of a superhero should be. It is hard for kids to understand sometimes why some people are different and this book gives them some answers.
Penelope the Purple Pirate
Melissa Northway
2012 Bronze Medal
32 Pages
Check current price
Children - Preschool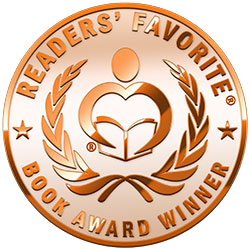 Reviewed by Anne Boling for Readers' Favorite

It is nap time but Penelope doesn't want to go to bed yet. She dons her purple pirate hat, white shirt and pants, wraps her purple sash around her waist and allows her imagination to take her on an adventure. Along with her are her friends, Daphne dolphin, Teddy turtle and Oliver octopus. Today's adventure will be a treasure hunt. On the way to the island the friends play in the water, jumping, splashing and having fun. On the island the gang searches for the treasure. They search Fountain Falls, Treasure Forest, Batty Caves, Fire Mountain, and Funny Bones Bay. The crew takes time to make a large sand castle and splash in the water. After finding the treasure the crew head back to the ship for their journey home. The adventure leaves Penelope tired and yawning maybe it is time for a nap.

I love children to use their imaginations. In their mind they can go anywhere, do anything, even become a pirate and find a treasure. "Penelope the Purple Pirate" by Melissa Northway is a fun book for children. Both parents and teachers will love the story as much as their children. There are questions at the end of the book that will help children with retention and comprehension. The illustrations by Paul Johnson are eye catching with their bright colors and whimsical characters. Northway has included fascinating information about dolphins, sea turtles and octopus. This book is appropriate for pre-school, kindergarten and possibly first grade classes. I very much enjoyed this book and intend to share it with my grandchildren.
Fifo
When I Grow Up
Hayley Rose
2012 Honorable Mention
38 Pages
Check current price
Children - Preschool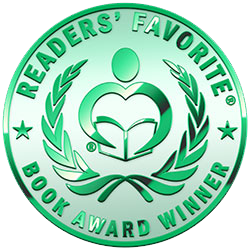 Reviewed by Anastacia Hawkins for Readers' Favorite

Hayley Rose's "Fifo: When I Grow Up" is a charming story about a bear, Fifo, who is six years old and a bit scared about his first day at school. To calm his fears his mother makes him his favorite breakfast and then engages him in a discussion about what he wants to be when he grows up. Fifo thinks he would like to be a doctor, a fireman, a pilot, or a policeman. Maybe he could be a teacher, or even the president! Fifo knows that whatever he chooses to be, he will do his best to be and his mother will be proud. His mother replies: "You have got a good mind. You have got a good heart. You are going to school, and that's a good start."

"Fifo" is written in rhyme with a mixture of perfect rhymes and half rhymes (said/then, law/car). I am not crazy about the half rhymes, but that is just me. Others may not be bothered by it at all. Fifo and his mother have a sweet connection and the message of "School is where we start our life journeys" is a good one. Children will delight in the bright and whimsical illustrations, and in Fifo's playful pooch who makes a fun side-kick for Fifo's imaginings. Fifo's choices of what he wants to be when he grows up are fairly predictable, but will most likely resonate with little boys. A great book to get the conversation started with your own little ones: "When you grow up, what do you want to be?"
Contact Author -