My Princess Boy
Cheryl Kilodavis and Suzanne DeSimone
2011 Gold Medal
36 Pages
Check current price
Children - Preschool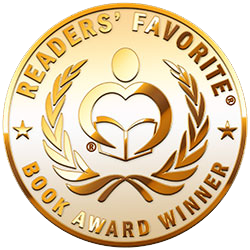 Reviewed By Debra Gaynor for Readers' Favorite

"My Princess Boy" is based on a true story. We are introduced to a boy who likes pink, tiaras, and girl's clothes. He enjoys climbing trees while wearing his tiara and shopping, especially when he's looking at girl's clothing. Sometimes other people laugh at him and his mother, but the Princess Boy's family accepts him and loves him just the way he is.

Not all children are alike. There are girls that love to play with Barbie dolls and others that prefer Pee Wee Football. There are boys that love rough and tumble sports and boys that enjoy playing dress up.

We are all unique and yet we attempt to force our children to conform to certain stereotypes. In the past we expected boys to be rough, strong and never cry. They were taught from a young age to be the bread winner in the family, to take care of those around them and to always be tough. We expected girls to like frilly dresses, baking and sewing. Their role in life would be to stay home, clean, cook and care for their man and their children.

Over the last decade we have seen a change in our culture, where education is as important to women as it is to men. Often the father is the one that stays at home and raises the children while the mother assumes the role of bread winner.

We have come a long way in allowing our children the freedom to be who they are meant to be. But have we come far enough? Is it all superficial? How would you react if your son dressed up like a princess with a wand and tiara? Most, if they are being honest, would be troubled. So perhaps we have not evolved as far as we think, or should.

"My Princess Boy" is beautifully illustrated by Suzanne DeSimone. The faces of the characters are blank, perhaps so that each reader can see themselves in the art. Author Cheryl Kilodavis has written an inspirational tool that celebrates our individuality and will help open communication between children and their parents. "My Princess Boy" is a wonderful, must have book that helps parents appreciate their child's uniqueness, assisting them in understanding and supporting their children.
Grady the Gray Cat
Lori A. Moore
2011 Honorable Mention
28 Pages
Check current price
Children - Preschool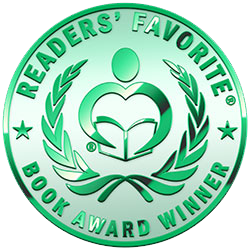 Reviewed By Anne Boiling for Readers' Favorite

Lori Moore begins her book by introducing readers to Grady. Grady has a new toy fire truck with siren, lights, and a horn. Grady likes to play pretend and slides down his imaginary fire pole. This is a flip me book. The other story is Grady the Cat story. Grady lived in a cage in a store. He was very sad and lonely until one day a nice couple adopted him. He not only had a new mommy and daddy but two new sisters. Grady likes to drink his water from the faucet. Grady's new family loves him, and he loves them.

Grady the Gray Cat Gets a Toy Fire Truck/Grady the Gray Cat Gets Adopted by Lori A. Moore is a delightful book for children. Currently, one of my grandsons is fascinated by fire trucks. He quickly latched on to my copy of this book. The illustrations are well done. The plot is cute and enticing to children. You can also download the audio book for this story. Children will want to hear this story over and over.
The Night of Many Lights
C.R. Lindemer
2011 Finalist
30 Pages
Check current price
Children - Preschool
Reviewed By Anne Boiling for Readers' Favorite

"Night Of Many Lights" is the story of an Indian weather vane sitting high on top of a barn. It's a lonely job sitting there night after night, pointing out directions, with only birds for company. He longs to be free and be able to fly like fireflies, his wish is later granted. As he meets more weather vane friends, they all enjoy an evening visiting the Northern and Southern Lights and flying through the skies before it's time for them to return to the top of their barns.

The beautiful illustrations bring the story to life. Lakota names are used in this book assisting children in learning a new language. However, the most important lesson they will learn is, "Look for beauty and wonders all around you. Friends can always be found if you seek them out." One of my favorite things about reading is how I can go anywhere, see anything and do anything through words. Lindemer proves this in "Night Of Many Lights."
A Colorful Day
Dr. Karen Hutchins Pirnot, Illustrations by Taryn Lane Klanot
2010 Silver Medal
28 Pages
Check current price
Children - Preschool
Reviewed By Anne Boiling for Readers' Favorite

Readers' Favorite Silver Medal Award Winner"A Colorful Day" by Karen Hutchins Pirnot is a delightful book for young children. Each page rhymes and has a corresponding picture. Purple cows, turquoise horses and a bright red dolphin are among the animals that adorn this book. Taryn Lane Klanot is a talented artist. She was only seven years old when she illustrated this book. I think she has a great future ahead of her.

I shared this book with my 3 year old grandson. He loved the bright colors. He was particularly fond of the purple cow. This book makes a great learning tool for toddlers and preschoolers.
Keeper of the Lullabies
A book for grandmothers who cherish the world of children
Dr. Karen Hutchins Pirnot
2010 Gold Medal
36 Pages
Check current price
Children - Preschool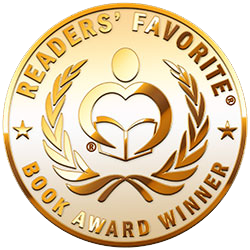 Reviewed By Anne Boiling for Readers' Favorite

Readers' Favorite Gold Medal Award WinnerEvery time I pick up my grandchildren they ask for a Buddy story. Buddy is our German shepherd. It is a long drive home. When they were toddlers, they would get bored so I began telling them stories about Buddy. The stories always included our grandchildren, our cat and Buddy. The adventures were humorous and entertaining. It soon became something special between us. As soon as they arrived home they drew pictures of their imaginary adventures.

Dr. Karen Hutchins Pinot's book "Keeper Of The Lullabies" is a poetic tribute to grandparents that sing lullabies, tell nursery rhymes and tell Buddy stories. The author illustrated her book with dark subdued colors that will remind readers of bedtime.
Contact Author -