Are You Eating My Lunch?/Manges-tu mon lunch?
Dr. Nicole Audet
2016 Gold Medal
30 Pages
Check current price
Children - Preschool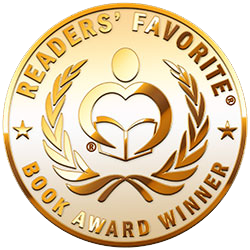 Reviewed By Susana Pena for Readers' Favorite

Are You Eating My Lunch by Dr. Nicole is a cute and colorful children's book about a little boy named Xavier who loses his lunch at the zoo. Due to this mishap, he walks around the zoo and approaches different animals to ask them if they have his lunch. They all send him on his way to a new destination. By doing this, he gets the opportunity to learn all of the unique foods that each animal eats. By the end of the book, the lunch mystery is solved and Xavier gets to enjoy his lunch. This children's book is written both in English and French so it is very educational because it teaches kids two languages at once. The simple vocabulary and vibrant illustrations used in this book are very suitable for young readers.

I enjoyed reading Are You Eating My Lunch by Dr. Nicole, because it is a quick read that teaches kids what zoo animals eat and it also helps them learn two languages – English and French. This book is appropriate for young students learning to read since it uses very basic grammar. The book's pages are filled with colorful images and this helps to keep readers interested in the story. I take my kids to visit the zoo often and they love seeing the different animals and learning about their lifestyles. We once even had the opportunity to feed the giraffes lettuce leaves and see them munch on tree leaves, as this book portrays. This children's book also mentions what other zoo animals eat and my kids will have a better understanding of their special diets next time we visit the zoo.
The Baby Sea Turtle
S.A.Mahan
2015 Bronze Medal
24 Pages
Check current price
Children - Preschool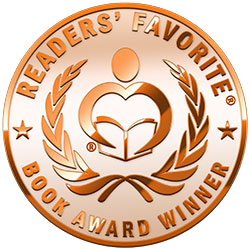 Reviewed By Jack Magnus for Readers' Favorite

The Baby Sea Turtle is a children's book written by S.A. Mahan and illustrated by Deborah Mahan. A mother turtle leaves the sea one night to lay her eggs, which she covers with sand to keep them safe. One day, the baby turtles hatch and they make their way to the sea. One baby was slow to hatch, and when he does, he's all alone. He's excited by the wonders of the world he's found himself in, but he ends up walking away from the sea instead of towards it. He gets scared when he reaches a busy road. Then a boy finds the terrified baby turtle and brings him back to the sea.

I've read S.A. Mahan's children's book, The Baby Sea Turtle, three times already and I'll probably read it a few times more. It's that good. S.A. Mahan's story is inspired and Deborah Mahan's illustrations are marvelous. There are pictures of the mother turtle leaving the ocean and her lumbering up the shore to bury her eggs, and pictures of the baby turtles as they hatch and head for the sea. Each picture is distinct and original, and the colors are bright or muted depending on the theme for that page. S.A. Mahan's verse is a blend of rhyme and free verse that is never sing-song or stilted, and there's an audio version of The Baby Sea Turtle included with the book. This is a wonderful first reader for a child or a highly enjoyable book for an adult to share at bedtime. The Baby Sea Turtle is most highly recommended.
Little Miss Grubby Toes Steps on a Bee!
Eddie Price
2015 Gold Medal
32 Pages
Check current price
Children - Preschool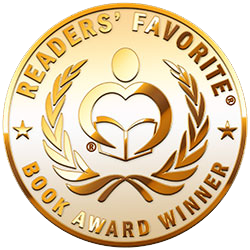 Reviewed By Jack Magnus for Readers' Favorite

Little Miss Grubby Toes Steps on a Bee! is a children's picture book written by Eddie Price and illustrated by Mark Wayne Adams. Little Miss Grubby Toes loves to play outside, but she hates wearing her shoes. It's much more fun to run around barefoot, and she does that everywhere, getting her feet very dirty in the process. That's why her father started calling her by her nickname. One day, however, her mother says that she can go outside and play, but she can't take off her shoes outside because the lawn hasn't been cut and there are a lot of bees flying around. At first, Miss Grubby Toes keeps those shoes on, but after a lot of running around and playing, her feet get so hot and those shoes are so uncomfortable. She starts to think that maybe, if she were very careful about where she stayed, being barefoot might be okay.

Eddie Price's children's concept book, Little Miss Grubby Toes Steps on a Bee! is entertaining and educational all at once. The message that parents and guardians have good reasons for setting limits and imposing restrictions is artfully conveyed in this whimsical and beautifully illustrated fable. Adams' watercolor paintings are marvelous! I loved the expressions on the little miss and her animal friends' faces, especially when she's considering taking off those shoes. The looks of dismay and concern on the animals' faces are priceless. I also enjoyed the educational aspect of the tale which dealt with the steps honeybees take to produce honey, and the real dangers that severely allergic people face when stung by bees. Little Miss Grubby Toes Steps on a Bee! is recommended.
Fifo Musical Animals ABC
Hayley Rose
2015 Silver Medal
61 Pages
Check current price
Children - Preschool
Reviewed By Cheryl Schopen for Readers' Favorite

Join Fifo the bear in another adventure in Fifo Musical Animals ABC, written by Hayley Rose and illustrated by Mark Sean Wilson. In this book, children will not only learn their ABCs, but they will also learn about animals and musical instruments. For each letter, there is an animal and an instrument that begins with that letter. For example, for the letter A, it says, "Fifo plays the accordion with an aardvark." There is also a fun picture of both Fifo and an aardvark playing accordions. So if children aren't familiar with certain animals or instruments, the associated pictures will help them visualize what they look like.

I absolutely adored this book. And being a grown adult, I actually learned about animals and musical instruments that I had never heard of, so it will definitely teach both children and their parents something they didn't know. I thought this was such a cute and clever way to incorporate the concepts of the alphabet, animals, and music in an engaging way that children will enjoy. Also, the illustrations are amazing. The vibrant colors and detailed images surely complement the brilliant writing perfectly. I haven't had the pleasure of reading any other Hayley Rose books yet, but I will certainly be checking them out after reading this one. I can see Fifo Musical Animals ABC in children's personal libraries as well as classroom libraries because this book would be such a wonderful tool for educating children both in and outside of school. It is a must-read!
Baby's Bucket Book
Carol McCloud
2015 Honorable Mention
16 Pages
Check current price
Children - Preschool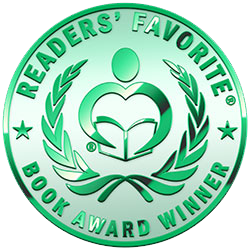 Reviewed By Emily-Jane Hills Orford for Readers' Favorite

Many of us have discussed that so-called bucket list - the list of things we want to do in life. How many of us have considered what is really inside that bucket? What about a bucket full of light and love? After all, that's all everyone needs. The bucket is not always full; sometimes little troubles interfere with the light and love of an individual. Babies, children, indeed even adults, respond positively and effectively to light and love. Babies learn through the love and positive attention given them by their parents and other loving people in their lives. When Mom kisses baby, or Dad plays with baby, all is well and baby's bucket is full of light and love. When Mom smiles at baby, baby smiles back and "Baby's bucket is filling more. See what smiles can do?" In other words, baby is happy. A little fall, an injury can knock over the bucket and some of the light and love will disappear, but with Mom and Dad's loving attention, the bucket fills up again with light and love and the baby is happy once more.

In Baby's Bucket Book, Carol McCloud has written a charming little rhyming story that speaks in the language of young preschoolers, sharing with them the mystery and joy of light and love. The illustrations, done by Glenn Zimmer, are bright and cheery and complement the rhyming text. This is a happy little story with colorful illustrations - ideal for preschoolers and those young children anxious and excited to learn how to read. The story and the illustrations are full of light, love and just pure happiness. A delightful little picture book.
ABC's Trip To Africa
Ozi Okaro
2015 Finalist
56 Pages
Check current price
Children - Preschool
Reviewed By Mamta Madhavan for Readers' Favorite

ABC's Trip To Africa by Ozi Okaro is an adorable way of teaching children the alphabet as well as discovering the continent of Africa. In this book, the author takes young readers on an exciting journey through Africa, telling them about the plants, animals, musical instruments, places people live, and many other things while teaching them the alphabet. The author's concept works well here. Kids learn not only about a new place and the things found there, but they also learn the alphabet by the time they finish reading the book.

The author's idea is wonderful and there can't be a better way to teach kids the alphabet and new things. The illustrations are bright and colorful and they make the book more interesting. The pictures make teaching easier and help readers understand what the author is trying to convey to them. The book can be used by parents and grandparents as a bedtime story to read out to their kids and grandkids. It is also good for reference in school libraries for kids to learn more about Africa. Books that have a concept and educational theme are perfect for kids as it makes teaching new ideas easier. The pictures that complement the words are equally helpful when it comes to understanding new thoughts, ideas, topics and words.
You Can't Take the Dinosaur Home
Mary Esparza-Vela
2014 Finalist
16 Pages
Check current price
Children - Preschool
Reviewed By Michelle Robertson for Readers' Favorite

"You Can't Take the Dinosaur Home" is written by Mary Esparza-Vela. It is a uniquely written adventurous story created for children of the preschool age. The design and layout of this book is excellent and it is loaded with colorful illustrations for a child to enjoy and follow, whether the story is read to them or they are reading themselves. "You Can't Take the Dinosaur Home" tells of a threesome group of siblings on an adventure to find a new treasure, but when the youngest doesn't find any and the other siblings do, he becomes very emotional. He becomes sad, and mad, and begins to throw a temper tantrum. I loved the way this story was told as the youngest of most families would have the same reactions and emotions of the young character described in this story. While the older siblings are busy searching for more of their own treasures, the youngest slips away to find his own, innocently. Again, a typical move of a group of siblings: the eldest not paying attention while supposed to be watching the youngest because they are too much involved in their activity, and the youngest straying off to find their own excitement because the attention isn't on them.

"You Can't Take the Dinosaur Home" portrays the attitude and emotions of a young child. It is exactly how I would imagine them to be in the situation presented in the story. The characters themselves are aliens and the special treasure the youngest sibling finds is a dinosaur. What young child at one point or another hasn't played with, watched, or read about dinosaurs or aliens? Not many. The story is a perfect match for the 3-5 year old's mind and imagination. In addition, the characters in the story have been developed into award-winning plush dolls that are also available.
Tina Tumbles
Danielle Soucy Mills
2014 Honorable Mention
32 Pages
Check current price
Children - Preschool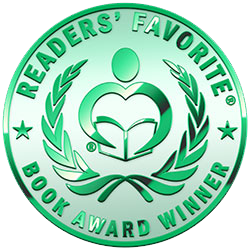 Reviewed By Cheryl Schopen for Readers' Favorite

Written by Danielle Soucy Mills and illustrated by Kimberly Soderberg, Tina Tumbles is about a little girl named Tina who greatly admires the gymnasts she sees on television. All she wants to do is gymnastics and she tries her hardest to do the moves she has seen on TV, such as a headstand and a cartwheel, on the furniture in her home. However, it's not as easy as it looks. She continues to fall and get disappointed. But, she never stops trying. Finally, it's her first day at her gymnastics class and she is absolutely determined to succeed this time.

The first thing that grabbed my attention about this book is the beautiful illustrations. Each and every page is full of realistic yet fun and colorful images that children will definitely enjoy. And the story by Danielle Soucy Mills is not only delightful and relatable, but it has an important message that children should learn. No matter how many times Tina fell, she got right back up and continued trying. She tried and tried until she accomplished her goal. Kids will see that hard work, dedication, and perseverance will lead to achieving their goals. Though it will certainly appeal to gymnastics enthusiasts, this book will be adored by children who have any interests at all because they will be able to relate to Tina. The stunning illustrations, the significant lesson, and the cute, entertaining story are all wrapped up in this wonderful book. Tina Tumbles is adorable, and I highly recommend it for parents to read with their children. I know I will be!
If Chocolate Were Purple
Jen Barton
2014 Bronze Medal
28 Pages
Check current price
Children - Preschool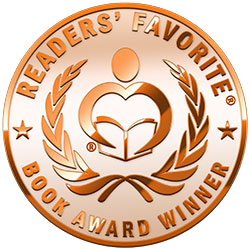 Reviewed By Joy Hannabass for Readers' Favorite

If chocolate were purple and bumblebees swam,
For lunch we'd have rainbows, not PB and jam.
These are just the first few lines of this wonderful little book! This is the cutest little story. What if chocolate was purple, or lizards sang, or dolphins flew, and bananas were round and glowed in the dark? Or if everything changed from the world you now know? Would you like it? I think you will really have fun with your imagination when you read this enchanting story.

I love this book! It is fantastic inside and out. The story is entertaining and charming. I love the creative thinking of the author to write such a fun story as this. Yoko Matsuoka did an awesome job with the illustrations inside and out. They are just really, really great. The cover itself will have kids grabbing the book from the shelves. The color scheme with the purple, turquoise, and blue is beautiful, and the people, characters, and background are all so very appealing. One person I can vouch for is my four-year-old niece; she adores this book and I have read it to her many times already. She has made up her own amazing stories to go with the pictures, too. For me, I think this book is a must for your child's library. If Chocolate Were Purple by Jen Barton needs to be on every school library shelf out there because it is really that good. So run out and pick up a copy for your own.
Good Morning, World!
Mrs. D.
2014 Silver Medal
46 Pages
Check current price
Children - Preschool
Reviewed By Lee Ashford for Readers' Favorite

Good Morning, World! by the mysterious Mrs. D, is a classic children's book. The illustrations were rendered superbly, in brilliant and vivid colors, by Eladziem. This is not another "A-B-C" book, or "1-2-3" learner. In fact, what this book teaches best is reading! I find it noteworthy that the text seems geared to an older audience than do the illustrations. That arrangement is ideal for when an older sibling wants to read to "the baby". Mrs. D. has crafted a superb children's book in Good Morning, World!

The entire story revolves around Baby Thomas being pushed in his stroller by his grandfather through the local park. Baby Thomas is a very cheery, happy little boy, who shouts out a "Good Morning" to everything he sees, including the sun and clouds, trees and flowers, frogs and lizards, birds and puppies, joggers and mommies. Meanwhile, Grandpa is a disgraceful excuse for a grandfather. Rather than cherish time with his young grandson, he gripes about everything, even to the point of griping about things that aren't even happening, such as the imaginary crocodiles sunning themselves along the trail!

This book provides an exceptional opportunity for teaching children about attitudes and the choice each of us has to be happy or dismal. The vibrant, compelling illustrations perfectly complement this story, providing much opportunity for teaching numerous other facts, such as having the child find the frog, or the sun, or the flowers, or the ladybugs. Mrs. D. and Eladziem work very well together, in producing an all-around great story book for stimulating young brains and teaching them concepts.
Contact Author -