Snailsworth
A Slow Little Story
Tina Field Howe
2013 Silver Medal
24 Pages
Check current price
Children - Picture Book
Reviewed By Anne Boling for Readers' Favorite

Snailsworth peeked out from behind a leaf as the birds were soundly asleep, the crickets scraped their legs to send their secret message and the fireflies flashed their greetings to each other. Slowly Snailsworth made her way across a stepping stone toward an appetizing looking green vine. Then onward toward an old garden gate with a post that might lead to another enticing leaf. As she began to climb Rickety Cricket warned her it could be dangerous to climb so high and Hughy Hop-toad croaked nearby. At last Snailsworth reached the leaves that lured her up the post. They looked tasty as she took a bite and began to chew but tasty they weren't and she quickly spit them out. Before she could find her way home she met a sedate snake and Millie Moth. Then Snailsworth saw the most amazing sight. She sat on the fence post enjoying the night until the first rays of light fell on her. Slowly she once again made her way down to post and back to the safety of her ivy knowing she had an adventure.

"Snailsworth: A Slow Little Story" written and illustrated by Tina Field Howe is a delightful tale. This tale celebrates learning to depend on yourself. The little snail learned several valuable lessons while on her journey: never be afraid to explore, and don't let disappointment get you down because for Snailsworth the amazing site was worth the wait. "Snailsworth" is an endearing tale sure to please children and parents alike. The illustrations are beautifully done, hinting at night time in a tranquil garden. This will make a great bedtime story. "Snailsworth" comes in two formats, a physical book and an audio book.
What Can We Do Next?
The Adventures of Lexie & Lolly
Toula Magi
2013 Gold Medal
38 Pages
Check current price
Children - Picture Book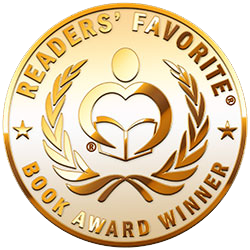 Reviewed By Gail Famous for Readers' Favorite

It is a rainy day outside, and Lexie worries what she will do inside all day. Lexie remembers her mother telling her about an imaginary friend she created as a little girl, and Lexie decides to try this. Lolly, named after one of her favorite foods, is a happy, elf-like character she imagines, who encourages Lexie to go on several adventures with him in the world of make believe, including an exciting hot air balloon ride with a stop to have a glorious picnic with all of their favorite foods, an exploratory trip to the moon in a space shuttle, and then an island escape as pirates seeking buried treasure. (Wait until you see what Lexie's treasure was...) Throughout Lexie and Lolly's adventures, a real friendship develops between the two, despite their obvious differences.

"What Can We Do Next?" by Toula Magi is a delightful book filled with positive messages about the importance of using imagination and exercising creativity, along with the values of friendship and the knowledge about how to treat each other with kindness and consideration. In addition, Lolly promised to be available any time Lexie needed him, and her mother was happy she had him to get through a rainy day. I liked the positivity the story offered about imaginary friends and entertaining one's self. The illustrations were also beautiful and made the story come alive. A great choice for readers young and old that promises to touch your hearts and open your imagination with boundless limits!
Welcome to Boingville
Romeo Gittens
2013 Honorable Mention
32 Pages
Check current price
Children - Picture Book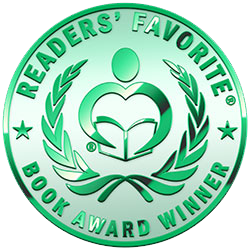 Reviewed By Lee Ashford for Readers' Favorite

"Welcome to Boingville" by Romeo Gittens is a charming and delightful romp through the town of Boingville, where all the clowns live. Little Christina's birthday party was fun, but it got much more exciting when two clowns, Jingle and Jangle, arrived to add to the festivities. The two clowns did magic tricks, told lots of jokes, and, of course, made balloon animals for the children! The kids even got to have their faces painted by the clowns. But like all good things, the party had to come to an end. Christina's friends went home, and Jingle and Jangle started packing up all their clown stuff so that they could go home too. Christina thanked them for coming, but was disappointed when they told her she could not come with them to see where they lived; it was against the rules. Would that stop Christina from figuring out a way to go with the clowns?

"Welcome to Boingville" is really a very well-written story for children of all ages to enjoy. The illustrations are very good, adding another dimension to the tale. The clown's town is a magical place, where everything is vividly colored, cars fly, and streetlamps talk. But Christina couldn't understand why all the clowns were following her as she walked along with Boing, who had made an exception to the rule and allowed Christina to visit. That is, she couldn't understand until Boing informed her she was the first visitor ever to come to Boingville! Boing introduced her to the growing crowd of clowns, who all cheered and clapped for her. They were delighted to have their first visitor, and showed her a great time, until it was time for her to go home. Children of all ages will enjoy this book, as much as Christina enjoyed her visit to Boingville. This story is not intended to teach children any skills; instead, it is intended only to entertain, which it does quite well. I strongly recommend adding this book to your child's library. After all, there's a limit to how many ABC books a kid needs!
Gerry the Giraffe
Melissa Northway
2013 Finalist
32 Pages
Check current price
Children - Picture Book
Reviewed By Anne Boling for Readers' Favorite

"Gerry the Giraffe" is written by Melissa Northway and illustrated by Jennifer Mercede. The first thing that jumped out at me when I saw this book was the delightful colors of Gerry. The illustrator has given him orange, giving him the look of a quirky personality. In the thirty two page book we learn that, like other young giraffes in Africa, Gerry likes to play volleyball. Gerry was left at home while the Super Sonics went to Volleyball Camp. Gerry was very sad; he wasn't invited to go because Gerry was small and the other giraffes did not think he could play. Gerry couldn't force himself to grow but he could practice every day and become the best player possible. That summer Gerry ran, bounced the ball on his nose, jumped, and raced. Each day he became stronger and faster. He also grew; when the other giraffes came home from camp he was taller than they were. Now everyone wanted Gerry on their team.

As I mentioned earlier, I love the illustrations. The colors are cheerful and eye-catching. The story teaches perseverance, as Gerry wakes up early each morning to practice and train. This book is just the right length to hold a child's attention without taxing their attention span. The end of this book has facts about giraffes. I never knew that giraffe's patterns are unique and help them to blend into their surroundings. Their tongues can reach 18 inches. I like this book and highly recommend this book for children from preschool through third grade.
Contact Author -