Sabrina's Book
Mom's Choice Award Recipient
Sabrina Runyon
2019 Gold Medal
32 Pages
Check current price
Children - Non-Fiction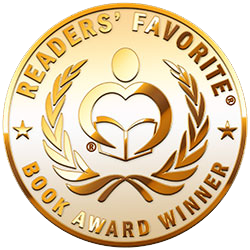 Reviewed by Lois J Wickstrom for Readers' Favorite

Sabrina's Book by Sabrina Runyon is the sweet story of a girl whose family didn't have money to buy books and toys. When Sabrina was three, someone gave her mother a book to read to her. Sabrina learned the words. She learned when to turn the pages. She memorized that book. The illustrations by Ashley Teets bring this book into the young reader's imagination. They show the worlds, fantasies, and adventures – not only in this book but in future books Sabrina will read. The expressions on Sabrina's face are heartwarming. Her passion for her book is the dream of every writer. This book is the true story of how the author got her start in loving books and went on to get a Ph.D. and become an educator herself.

Sabrina Runyon's character - the Sabrina of this book -- grew up in a family that valued imagination as well as education. The artist, Ashley Teets, has translated that dual emphasis into playful and wide-ranging adventurous illustrations. Sabrina starts by loving her family and her first book. Both become launching pads to enlarge her world. The games she plays with her family, and the stories they tell help Sabrina to venture out into the world and seek an education. Education, of course, means more books and more adventures. And more to love. The illustrations take the young reader along on Sabrina's happy encounters in the world of books.
Sirius, the Hero Dog of 9/11
Hank Fellows
2018 Honorable Mention
32 Pages
Check current price
Children - Non-Fiction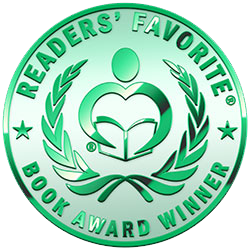 Reviewed by Darin Godby for Readers' Favorite

Sirius, the Hero Dog of 9/11 is a story about a patrol dog that was killed at the World Trade Center on 9/11/2001. It gives details concerning what this dog could have heard before that awful day's events. Sirius could see the height of the two tallest buildings in the world, the Twin Towers. There was a diverse number of people that would come from all over the world to New York City. While authorities searched daily those who would make deliveries to the Twin Towers, some of the greatest work would be done by the patrol dogs who would sniff for dynamite and other things that could cause trouble.

When the first plane hit, Sirius's owner, David, left him to go rescue people trapped in the building. However, when the second plane hit, it was the building in which Sirius had been left and soon black smoke filled the air. Sirius remembered the words of David: "Sirius, I promise I will come back for you." He held on to those words, but as time went on, the future appeared bleak. Soon the towers began to crumble and the one he was in came down tumbling down. While Sirius passed away that day, his spirit was alive and could hear David calling out for help. Sirius stood above where David was buried and barked until others came and rescued him. David couldn't ever hear or see him again, but four months later they were able to dig to where the kennel remained. David came and wrapped Sirius's body in an American flag and did what he said he would do in coming back for him. Today there remains a beautiful memorial garden where a granite monument is situated in honor of Sirius, a police K9.

This would be a very educational book for children to learn about some of the events that surrounded 9/11. Parents and teachers could use this tool as a way to enhance the child's understanding of how people felt the effects of that awful day. Children reading this book would be drawn into the story line with such vivid detail as well as great illustrations.

Groundhog Secrets
Everything You Always Wanted To Know About Woodchucks
Lieve Snellings
2018 Bronze Medal
46 Pages
Check current price
Children - Non-Fiction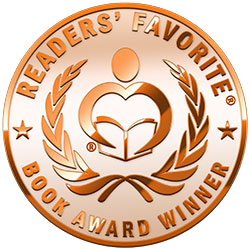 Reviewed by Samantha Coville for Readers' Favorite

Take your children and your whole family on an adventure with Margot the groundhog in Groundhog Secrets: Everything You Always Wanted To Know About Woodchucks by Lieve Snellings. Margot will use her witty humor and her extended family members to teach you all about the size, life cycle, hibernation, speed, eating habits, and more of groundhogs. There's enough fun facts in here to last multiple readings and there's no one better to bring them all to you than Lieve Snellings, who is a wildlife photographer with a particular interest in groundhogs. You can see her passion come to life on every page you turn.

Lieve Snellings may have converted this reader into a groundhog fan. Or at least a fan of little Margot. The merging of beautiful, high resolution wildlife photos and digital elements is humorous and captivating. You only need one look at Margot holding a letter she just got in the mail to know the creativity is strong in this picture book. I think kids and adults alike will learn something from Groundhog Secrets. It can sometimes feel like a lot is being thrown at you at once, but in the end it's enjoyable, colorful, vibrant, and fun. And when you're trying to read an educational book to a child, whose attention can easily be lost, fun is an important element. Apparently, there is another Margot book so I know what I'll have to check out pretty soon! Fantastic work from an author who proves that passion can really make a difference every time in what you do.
A Guide to Modern Manhood
Quirky Quotes from a Sarcastic Dad
Eli Auerbach
2018 Silver Medal
44 Pages
Check current price
Children - Non-Fiction
Reviewed by Samantha Coville for Readers' Favorite

Eli Auerbach wanted to teach his son valuable life advice, just like any other father should. However, his curious son would be too inquisitive about where he obtained his knowledge. So Auerbach, in a moment of brilliance, came up with a unique concept - a Dad book that would hold the information a growing boy could ever need. This book would later develop into A Guide to Modern Manhood: Quirky Quotes from a Sarcastic Dad. And the book has everything a young man needs, from dating advice to the do's and don'ts of life. Some are humorous, some are deadly serious. But all are witty and apply to every boy and man in our lives.

I am a woman, so maybe I am not the right person to be reviewing A Guide to Modern Manhood. But everything Eli Auerbach discusses and relays in this book is knowledge I would want my son to know and follow by heart. He mentions that a man should reach for the check at dinner but not argue if the woman gets it first. He also goes over advice that I think applies to any gender, such as not to judge people by their cover, not to buy cheap toilet paper, and not to be afraid to ask for help. I think it's obvious anyone could benefit from this short but impactful read. So jump into it by yourself or with your child, and you'll learn a thing or two or twenty. Auerbach's book is one of those large blessings in tiny packages that can really make a difference.
Little Miss History Travels to Ford's Theater
Barbara Ann Mojica
2018 Gold Medal
Kindle Edition
Check current price
Children - Non-Fiction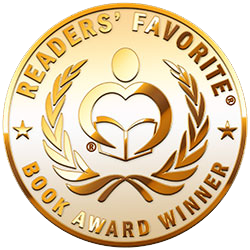 Reviewed by Valerie Rouse for Readers' Favorite

Little Miss History Travels to Ford's Theater by Barbara Ann Mojica is a delightful history textbook for young readers. It is colorfully illustrated and it delves into the background of Ford's Theater in the U.S.A. Originally, the theatre was a meeting place for the First Baptist Church of Washington in 1833. President John T. Ford later renovated the building into a theatre in 1861. It was called Ford's Anthenaeum. Unfortunately, it was burnt in 1862. After it was rebuilt and the Civil War was over, President Abraham Lincoln and his wife attended a play there. That same night, Jon Wilkes Booth assassinated President Lincoln at the theatre. The President died the following day on April 15, 1865. Many years later, the U.S. Government made the decision to reopen the Ford Theater and Petersen House where President Lincoln died as historic museums in 1932. According to author Barbara Mojica, there are presently three museums honoring President Lincoln's memory.

Little Miss History Travels to Ford's Theater is a very colourful textbook. It utilizes the figure of Ms. History with her fancy sunshades on almost every page. I love the beautiful illustrations that author Barbara Mojica included in her book. These illustrations really grab your attention. There are minimal words used in the entire book. The pictures are the central feature of this book. I love the clever way in which the author juxtaposes Ms. History in the scenarios. The contrast between the black and white and coloured backgrounds in some scenes is very appealing. I really appreciate the author's approach to this portrayal of historical facts. It is truly a fun way to learn about the past without even realizing that you are absorbing historical information. I also love the teaser at the end of the book introducing a forthcoming book. Even though I am an adult reader, I enjoyed reading this and I look forward to more from this author.
Little Miss History Travels to Sequoia National Park
Barbara Ann Mojica
2017 Finalist
42 Pages
Check current price
Children - Non-Fiction
Reviewed by Mamta Madhavan for Readers' Favorite

Little Miss History Travels to Sequoia National Park by Barbara Ann Mojica is an informative and interesting travel adventure story which will take readers along with Little Miss History to the Sequoia National Park. The book will show us the beauty of the Sequoia National Park and tell readers more about sequoia trees and how to differentiate between a redwood tree and a sequoia tree. Interesting facts are laid out in a manner that is understandable for kids and it is a great educational trip for young readers. Miss History's travel is highly exciting and she teaches children so many interesting facts through this story.

The book is educational and reads in a catchy way. The illustrations give movement and life to the book and explain the concept and educational value of the place clearly to children. It is an excellent reference book for children to know more about National Parks and sequoia trees. The book is highly useful for teachers, parents, and educators to use in classrooms and homes.

The author has covered diverse topics associated with the Sequoia National Park - the history that dates back to the Native Americans, trees, the Gold Rush, the different species of wild animals found there, air pollution, and the creation of the National Park. The book makes history lessons interesting for students and makes them more curious to learn about history and National Parks. It is indeed a delightful trip for any reader!
Duke n' Matt
Rescue Road Warriors
Rhonda Paglia
2017 Honorable Mention
40 Pages
Check current price
Children - Non-Fiction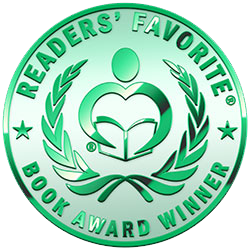 Reviewed by Michelle Stanley for Readers' Favorite

Duke "n" Matt, Rescue Road Warriors is an educational book by Rhonda Paglia, aka "Grammy Pags." Duke is a cute red beagle who was adopted by Matt Pi in 2009. They are now members of the Rescue Road Warriors. Their jobs include transporting dogs in the Beaglemobile from rescue mills to their new homes. The vehicle is called a Beaglemobile because it mostly carries beagles. Duke loves his job as he gets to travel across the country, uniting dogs with adoptive families. It is a big responsibility because some dogs are scared, abused, or shy. He tries to reassure them that they will be happy and safe since their owners were carefully selected for them. Duke and Matt also work with Club Pet Adoption, Open Arms Pound Rescue and Ontario Bloodhound Rescue.

I love the adorable photos of the dogs in Duke "n" Matt, Rescue Road Warriors. These were contributed by Matt, along with the content. Rhonda Paglia wrote this book in such a clever format that kids won't notice it's designed to teach them about dogs and the important jobs they can have. Duke has his Do's and Don'ts rules on dog care, and there is a fun trivia quiz based on the story. If you're interested in adopting a dog, kindly check the partial listing of animal shelters included in the book. You can also make a tax deductible contribution to the website. A portion of the books sales benefits Rescue Road Warriors. Children will enjoy this story.
Buddy Comes to Breakfast
Dee Emeigh
2017 Bronze Medal
34 Pages
Check current price
Children - Non-Fiction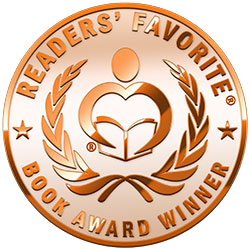 Reviewed by Jack Magnus for Readers' Favorite

Buddy Comes to Breakfast is a children's nonfiction animal picture book written and illustrated by Dee Marvin Emeigh. The book also contains a number of Emeigh's photographs. Buddy is a small desert tortoise who lives with the author's friend, Amelie, in the desert. He lives in her garden which has been planted with flowers, herbs and other plants that are good for tortoises to eat. While Amelie gives him tortoise mix as well as broccoli and other greens, it's good for him to forage for his own food. Buddy gets a lot of the fluids he needs through the flowers and succulents, such as aloe vera leaves, that he finds in the garden, but Amelie makes sure he has access to water as well. Desert tortoises grow very slowly, but they do get quite large. Buddy weighs about one pound when he is visiting with the author. In the winter, Buddy will go into his habitat for brumation, which is a form of hibernation for reptiles.

Dee Marvin Emeigh's nonfiction educational picture book for children, Buddy Comes to Breakfast, shares the author's experiences with a desert tortoise and his human companion. I was enchanted by the author's marvelous watercolor paintings found on the cover and throughout this work. She fully captures the glowing colors and the other highlights of the desert through her skillful use of watercolor washes and line drawings. The care and proper feeding of desert tortoises is explained and illustrated clearly and fully, including checks for health issues. I finished the book knowing a lot more about these fascinating desert dwellers than I had before. Emeigh's photographs are also outstanding, especially those of Buddy and the mountain ranges. She also includes a list of websites and organizations for those interested in learning more about desert tortoises, including how to adopt one yourself. Buddy Comes to Breakfast is a superior children's nonfiction offering and it's most highly recommended.
My Life at Sweetbrier
A Life Changed by Horses
Deanie Humphrys-Dunne
2017 Silver Medal
Kindle Edition
Check current price
Children - Non-Fiction
Reviewed by Emily-Jane Hills Orford for Readers' Favorite

Perseverance. That's what it takes. Facing all of life's difficulties, all those hurdles thrown in our path, what we need is perseverance. We can't give up. We have to dream, dream big, and reach for our dreams with a determination that nothing will stop us. Deanie was born premature and her development, particularly her ability to walk, was affected. She was a late walker, but she did walk, despite the fact that doctors had informed her parents that Deanie might never walk as she had cerebral palsy. Her parents knew all about perseverance and they never gave up on Deanie, and they never let her give up on herself. So, when Deanie started school and was tormented by the other girls because she couldn't walk right, Deanie's mother told her to tell the girls that it was okay, because she could ride horses. And ride horses she did. She even competed, winning multiple competitions on different horses.

This is Deanie's story. My Life at Sweetbrier: A Life Changed by Horses is a motivating memoir by a remarkable horsewoman, Deanie Humphrys-Dunne. The memoir is written to inspire readers of all ages to work towards their goals, their dreams, and to never give up. Deanie and her parents never gave up. Even when she fell from her horse, or her leg was trampled by a frightened horse, Deanie always got back into the saddle again and again. Horses have a way of helping us overcome handicaps, disabilities. Horses don't judge; they don't tease or bully. For Deanie, the many horses in her life were her motivation. And being a Humphrys certainly helped, with the family motto: "The Humphrys don't give up." Deanie never did give up. A powerful message of compassion and determination.

If You Were Me and Lived in... the Ancient Mali Empire
An Introduction to Civilizations Throughout Time (Volume 5)
Carole P. Roman
2017 Gold Medal
78 Pages
Check current price
Children - Non-Fiction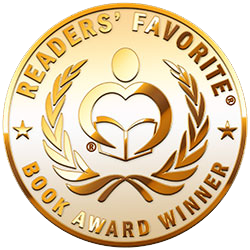 Reviewed by Emily-Jane Hills Orford for Readers' Favorite

Imagine living hundreds of years ago in the ancient African country of Mali. Imagine the clothes you'd wear, the house you'd live in, the family you'd have, the food you'd eat. Imagine being grown up at the age of twelve, and, if you were a girl, you'd be ready for marriage. Imagine seeing the king and listening to your grandfather recite some great stories about the Malian kings, their great military adventures, things that made the country great and prosperous.

Carole P. Roman presents a story in second person narrative, asking you to imagine that you are her, living in a time long ago and a place far away. If You Were Me and Lived In…. the Ancient Mali Empire is a very educational story that places the young reader in the footsteps of a young child, a girl child, hundreds of years ago. Accompanied by pastel colored illustrations which give the presentation a sense of character, the story progresses well with detailed descriptions of the life, the people and the culture of Mali somewhere around the time of the fourteenth century. The story and the illustrations present a town in Mali as it would appear today and as it would have appeared seven hundred years ago. The young reader learns a lot about Mali through this association with the main character, this little girl, who could be you. This is a well thought out presentation of geography and history, portrayed in a storytelling fashion that will appeal to young readers as well as educate them. Very well done.

Contact Author -