The Pirate Princess and the Sirens' Song
Suzanne Lowe
2021 Finalist
178 Pages
Check current price
Children - Mythology/Fairy Tale
Reviewed by Trisha Dawn for Readers' Favorite

Suzanne Lowe's The Pirate Princess and the Sirens' Song is the sequel to the award-winning Pirate Princess and the Golden Locket and it continues on with Lotty, her dog Mr. Jacks, and her newfound family. Despite being treated as an outcast by most of the pirates on the ship, Lotty still feels excited and overwhelmed as she finally gets to be with her father, the captain of the pirates. In the middle of their journey to Feather Island, an unexpected fierce storm pushes their ship to an island where three mystical sirens await. Thus begins Lotty's quest in search of what the sirens requested from her. Will Lotty be able to overcome her biggest fears and rescue her shipmates from the sirens' spell?

The Pirate Princess and the Sirens' Song by Suzanne Lowe is a short but delightful book that holds valuable lessons about facing your fears. The moment I started the first chapter, I could already sense the warmth and positivity that this story holds. Lotty's relationship with her dad remains sweet and adoring despite their long separation. The familial love they showed each other tugs on my heartstrings and it is one of the many things I loved about this story. Lotty's display of bravery, selflessness, and goodwill is truly praiseworthy. Even after being treated rudely by Frankie, Lotty shows him pure kindness right until the very end. Lotty is definitely a great role model to everyone and I found that she displayed that side well in her adventures. Reading Lotty's journey was exhilarating and she was so heroic. I enjoyed every part of The Pirate Princess and Sirens' Song.
Princess Pumpkin Patch
Andi Cann
2020 Gold Medal
62 Pages
Check current price
Children - Mythology/Fairy Tale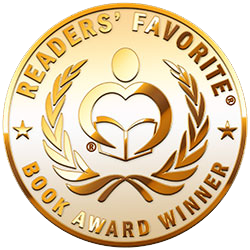 Reviewed by Karen Hesson for Readers' Favorite

Princess Pumpkin Patch is a darling children's story written by Andi Cann. Princess Sassina, Sassi for short, ruled the Pumpkin Patch Kingdom with joy and kindness. She lived in a beautiful butterfly castle and cared for her square pumpkins. She loved her life, but soon came to ask the question that we all ask ourselves, "Am I enough?" Sassina's curiosity about the world and her role in it grew and grew. Sassina then embarked on an adventure to find the answer to her question. She found joy on her journey and made a new discovery that filled her with light.

Princess Pumpkin Patch is written in a clear and easy-to-understand way, as Andi Cann speaks to children right on their level. The illustrations are colorful and inviting as well. Cann shares a beautiful and valuable message for kids and adults alike. We each have unique gifts to offer the world, and we are all "enough." It's easy to forget that message when life gets you down. As a parent of two young boys and a former preschool teacher, I can say that this is a story that children will love. It's filled with adventure, discovery, and a message that will stay in their hearts. This sweet little story was a good reminder for me as well to ask questions, seek answers, and be aware of the light that we all add to the world. This message will stick with me, and I look forward to reading more from Andi Cann.
Guinevere: The Legend
Book 3 of Guinevere trilogy
Cheryl Carpinello
2020 Silver Medal
178 Pages
Check current price
Children - Mythology/Fairy Tale
Reviewed by Christian Sia for Readers' Favorite

Guinevere: The Legend is the concluding entry in the Guinevere trilogy by Cheryl Carpinello, a compelling Arthurian tale with strong characters and a story that explores the themes of friendship and loyalty against the backdrop of a society rocked by a crisis. The little children have been kidnapped, and Cedwyn is with them. Guinevere has made a vow to rescue Cedwyn and she leaves home without telling her father, an act that fills her with guilt. But she doesn't know her bravery might put Cedwyn in harm's way. She is just fifteen. And eleven-year-old Cedwyn trusts her absolutely, considering her as his queen. He is certain that she's coming for him and the children. Can she save them from the renegades who hold the children captive? Traveling across the dark waters to the land beyond, Gaul, is perilous. In spite of the grim tales she's heard from the old wizard Merlyn, will she continue?

This is a beautifully written story with fascinating characters, set in medieval England, and featuring characters of legend like King Arthur and Merlyn. In this novel, the author deftly develops a tale of adventure that revolves around Guinevere as a young girl and her loyalty to those she loves. The reader encounters her at the very start of the story, poised and on the go, determined to save her friend. Cedwyn is a richly developed young character as well and I enjoyed the way the author develops his friendship and devotion to the protagonist. The writing is filled with strong imagery, including elements of the setting like the rugged landscapes. The author's unique ability to unveil the strong emotions of the characters and to keep the story realistic is a great addition to the strengths of the novel. The medieval era is reflected in the unique style of conversation and in the beliefs of the characters. Guinevere: The Legend is a gripping tale that keeps the reader turning the pages until the very last one.

St George and the Dragon
The Legend of Saint George and the Dragon
Mark Watson
2020 Bronze Medal
41 Pages
Check current price
Children - Mythology/Fairy Tale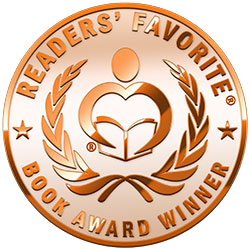 Reviewed by Mamta Madhavan for Readers' Favorite

Remember to give your princess a rose on St George's Day. What is the reason? St George and the Dragon: The Legend of St. George and the Dragon, written by Mark Watson and illustrated by Richard Caine, is the story of St George, the bravest and finest in the land. He is returning home from crusading with a shield and a lance at hand. As George reaches closer to the shore, he sees that the harbor is no more and the town is ravaged and torn. He sees his castle on the mountain top, bathed in a ray of light. A frightful sound comes from the pit beside the castle and a dragon rises from the gorge. He sees George and asks him if he is all alone. George says that he has no army and he will either fight and win or fight and die. The dragon flicks George off the bridge where they are standing but George is pulled in by his castle's soldiers. George makes a plan to defeat the dragon while recovering slowly. Will he succeed in his mission?

The story is informative and tells young readers about the valor and courage of George who slays the dragon. The illustrations are vibrant and vivid and they bring the story alive for readers and help them understand the reason for giving roses to their princesses on St George's Day and why St George's Day is celebrated all over. The narration is simple and is easy for children to read and learn about the legendary tale of St George and the dragon. It is a good book to help children understand the importance of St George's Day and tutors and educators can use it in classrooms and school libraries for read aloud and story telling sessions. It is a good book to gift to youngsters as the story will teach children about St George and his bravery.
Mariko and the Magic Mirror
Kristi Shimada
2020 Honorable Mention
34 Pages
Check current price
Children - Mythology/Fairy Tale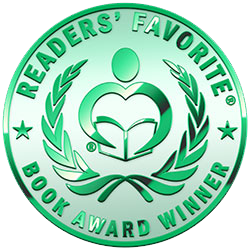 Reviewed by Anne-Marie Reynolds for Readers' Favorite

Mariko and the Magic Mirror by Kristi Shimada is a child's fairytale story. Mariko's mother is dying and, as her legacy, she gave Mariko a magic mirror. Saddened by her mother's death, Mariko looks into the mirror and she sees a white owl. The owl transports her to a magical place where anything is possible, a place that only she can visit when she wants to remember her mother. Why don't you join Mariko on her visit to this beautiful, unknown place, one where spirit animals and spirit guides reside in perfect harmony?

Mariko and the Magic Mirror by Kristi Shimada is a fabulous story and credit must be given to Eko Setiawan for the amazing illustrations. This is an easy book to follow, very well written and in simple language. There are some fabulous characters and an exciting story, one that teaches so much. This story will teach children about dying and death, that it isn't something to be feared. It teaches them about accepting what happens and that there is always hope for another life. The illustrations really help bring this beautiful story to life, brilliantly colored, yet exuding peace and calm. It's an original story, a great way of dealing with death in a light and magical way while keeping it real. Even without the illustrations, the descriptive writing transports you to this wonderful afterlife, crossing the Rainbow River on the Rainbow Bridge. Beautifully written and illustrated, this story will wrench a whole range of emotions out of you, regardless of your age.
Escape To Fairy Kingdom
Cazzy Zahursky
2020 Finalist
17 Pages
Check current price
Children - Mythology/Fairy Tale
Reviewed by Christian Sia for Readers' Favorite

Escape To Fairy Kingdom by Cazzy Zahursky is a colorful book for children that captures the realities of a child's world while offering beautiful lessons. May has always been the center of her family, the only princess that gets all the attention, and that is until June happened. Now, she has to share her treats and she gets upset with June for copying everything she does, even if her mother says June does so because she loves May. So one day when June accidentally tears her favorite bear, May storms out in anger and retreats to her room, wishing she could be "on my own, on my very own kingdom's throne." It is then that her dream becomes a reality: a fairy kingdom appears through her window in the distance, and then a unicorn that offers to take her far away.

Escape To Fairy Kingdom by Cazzy Zahursky follows May as she revels in the wonderful treats of fairies and a magical world where the inhabitants do everything to make her happy and even beg for her to be their ruler. But there is a void that she experiences in her heart; no one understands what is lacking. But she startles them when she says: "It's my sister's LOVE." I loved this story and it is one that reflects the jealousy most of us experienced when that little brother or sister stole the attention of parents from us. Filled with magical realism, it will undoubtedly transport young readers to fairyland with the stunning illustrations and the exciting adventure. But it also teaches a timeless lesson. There is nothing that brings fulfillment better than brotherly or sisterly love. May's journey to self-discovery is brilliantly developed and readers will love the way the message is communicated. Cazzy Zahursky comes across as one of the best entertainers for young readers.
The Blue Witch
The Witches of Orkney, Book One
Alane Adams
2019 Gold Medal
216 Pages
Check current price
Children - Mythology/Fairy Tale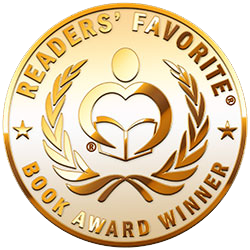 Reviewed by Kristen Van Kampen (Teen Reviewer) for Readers' Favorite

The Blue Witch (Witches of Orkney, Book One) by Alane Adams is a stunning fantasy story about a young witch named Abigail. Her first year at Tarkana Witch Academy is not going her way. A girl named Endera and her friends have been making Abigail's life miserable, and she still hasn't gotten her powers, making her wonder if she's a glitch-witch. However, when a dangerous encounter with a sneevil forces her to use magic to save herself, she realizes that her witchfire is blue, not green as everyone else's is. Together with her friends, she tries to figure out why, but when she accidentally sends three fellow students to the Netherworld, she has to save them, or she will be kicked out of the coven.

I really, really enjoyed reading The Blue Witch (Witches of Orkney, Book One) by Alane Adams. The story is very gripping and draws readers in with its entertaining plot, loveable characters, and intriguing setting. The story is very exciting, filled with action and suspense. The book is entirely entertaining and is sure to make the reader want to keep reading. Abigail is a great protagonist and is someone readers will root for. The characters are all well written and complex, with hidden motives that are revealed as the story progresses. The setting is magical (literally and metaphorically), and is very well described. I was hooked by the first page and didn't want to put the book down until I reached the end. The occasional pictures are well drawn and are a nice touch. I would most definitely recommend this book.
Fractured
Dereck Dillinger and the Crystal Ball
Eddie McPherson
2019 Silver Medal
147 Pages
Check current price
Children - Mythology/Fairy Tale
Reviewed by Jack Magnus for Readers' Favorite

Fractured: Dereck Dillinger and the Crystal Ball is a children's adventure fantasy novel written by Eddie McPherson. Dereck had been about to go for an afternoon of fun at the fair with his friends when his mom called to say she'd been held up at work. So, instead of fooling around with the guys and going on rides, he was stuck watching his little sister, Jessie, as she rode on the merry-go-round. He tried to ignore the jeers of some boys who were making fun of his babysitting, but it wasn't easy. Suddenly, he heard the booms and sizzles of fireworks going off overhead. He found that odd as they normally didn't set them off until dark, but still he found it impossible not to watch as they erupted overhead in a blaze of light and color. He became even more confused when he noticed the fireworks were spelling out messages for him -- one even addressed him by name. When he excitedly tried to show a passerby the messages, they seemed confused at best and walked away. Suddenly, he felt a sharp pain, and looking at the carousel, he realized that Jessie was gone. She had vanished, seemingly into thin air. Where was she? How would he find her, and how could he face his mother?

Eddie McPherson's adventure fantasy novel for children, Fractured: Dereck Dillinger and the Crystal Ball, is a grand action and adventure frolic as Dereck finds himself in an entirely different world while he's searching for his little sister. As with his previous adventure in Oz, Dereck must solve mysteries and answer riddles based upon fairy tales and nursery rhymes if he's to survive his adventure and rescue Jessie. The reader also has plenty of challenges to master to help Dereck along the way and revisiting those rhymes and fairy tales is a lot of fun for readers of all ages. McPherson's plot is twisty and fun, and his characters fairly leap from the pages. Fractured: Dereck Dillinger and the Crystal Ball is highly recommended.
The Princess Mermaid and the Missing Sea Shells
Michael J. DiPinto
2019 Bronze Medal
Kindle Edition
Check current price
Children - Mythology/Fairy Tale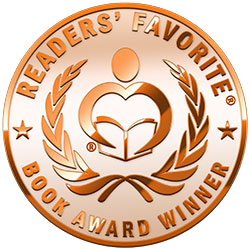 Reviewed by Jack Magnus for Readers' Favorite

The Princess Mermaid and the Missing Sea Shells is a fairy tale for children written by Michael J. DiPinto and illustrated by Bobbie Marsh. There once was a beautiful mermaid princess who loved to spread seashells over the beaches at night for visitors to find the next day. Her name was Princess Nicole. She was busily adding shells to a beach one foggy summer night when a horde of unruly Portuguese man o' war jellyfish quietly floated alongside her. They were pirates, and their captain, Captain J. Lee Fish, snatched the bag of shells that she carried and ordered his crew to take her hostage. No one knew what had happened to the princess until seagulls found her empty shell bag on the sandy shore along with a ransom note -- Princess Nicole would only be released upon payment of all the kingdom's sand dollars. The mermaids instantly sprang into action. They were determined to both get their princess back and keep their sand dollars. Would they be able to thwart the will of Captain J. Lee Fish and free Princess Nicole?

On his dedication page, DiPinto recounts how he would make up stories for his son and daughter, who not only wanted him to read a book at bedtime, but also demanded a story that he made up. Reading The Princess Mermaid and the Missing Sea Shells provides ample evidence of their wisdom in insisting on having their father utilize his storytelling skills. His plot is exciting and filled with twists and turns, and illustrator Bobbie Marsh's brilliant and colorful artwork offers a mesmerizing look into that other world under the sea. The minute I saw the grumpy and mean looks on the faces of those man o' war pirates, I knew I was in for a treat, but each page seemed to offer even more than its predecessor.

And while it is a fairy tale, the story is a marvelous introduction to marine biology for both children and the caregivers reading the story. The beach scenes had me wistfully wishing I were there on the beach, and the underwater scenes are brimming with all manner of fishes, sharks, whales and lush coral reefs. Each picture is worth framing and hanging on a child's wall. I also loved the fact that the illustrations allowed me to consider what was going to happen on the next page -- this interactive feature will have kids getting even more involved in this compelling tale. The Princess Mermaid and the Missing Sea Shells is a maritime adventure everyone will get excited about -- it's most highly recommended.
Poseidon's Storm Blaster
The Legend of Pineapple Cove #1
Marina J. Bowman
2019 Honorable Mention
103 Pages
Check current price
Children - Mythology/Fairy Tale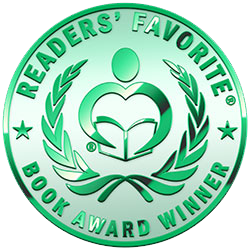 Reviewed by Mamta Madhavan for Readers' Favorite

Poseidon's Storm Blaster (The Legend of Pineapple Cove #1) by Marina J. Bowman is a fantastical adventure story that will take young readers to Pineapple Cove, a town of secrets, monsters, and magic. It was on an island in the middle of the sea, a place where kids loved to explore and have adventures. The book begins with Kai collecting clams on the beach. He did not like it because it was hard work. Kai was envious of the school kids who were having fun as they darted across the beach, joking and kicking up the sand. He saw them pointing to Delphi and laughing. Delphi was different and her only family was her adoptive Aunt Cora. They heard the bell clanging three times from the town square. They ran to the town square where the mayor was reading out a message on the stage in front of the town hall. It was a message delivered by Carl from one of the ships at sea and it spoke about a giant monster that attacked their ship. Everyone was scared because all their houses were on the water. Would Kai and Delphi be able to help and save their town from the sea monster?

This story is about friendship, kindness, bravery, team work, and adventure. Children will love reading about the hurdles and challenges Delphi and Kai encounter while they go in search of the Storm Blaster, which is the only thing that can help them save Pineapple Cove. The illustrations by Nathan Moncao are colorful and lively, and they make the story even more appealing and captivating to young readers. The nautical theme, the adventures, and the whimsical narration make it an exciting story and I am sure that, like me, young readers are eagerly waiting for the next volume. All the characters are well portrayed and both Kai and Delphi are endearing children who convey good messages to readers through their conduct and behavior. It is a fun read that will encourage children to explore. The hidden pineapple game in the story is a bonus and makes the book interactive and interesting.
Contact Author -