The Legend of Ghost Dog Island
Nikki Landry Swamp Legends
Rita Monette
2019 Gold Medal
206 Pages
Check current price
Children - Mystery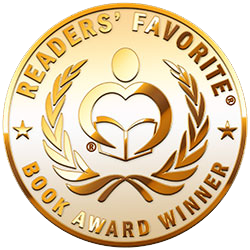 Reviewed by Michelle Stanley for Readers' Favorite

The Legend of Ghost Dog Island (Nikki Landry Swamp Legends) is an adventure for children by Rita Monette. Ten-year-old Nikki is sad because her father, a fisherman, has to move their houseboat to another town along the bayou where the crabbing is better. She meets Patti and Spike from the new school and hears the scary tale of a swamp creature that steals dogs' spirits. Nikki finds an old bottle containing a cryptic poem and a key, and notices lights coming from Ghost Dog Island. She and her friends explore the island and Nikki finds an old journal that the key opens. When her dog Snooper disappears, Nikki believes the swamp monster has snatched him and goes to the island to search, but meets the ghost living there.

Rita Monette's Nikki Landry Swamp Legends is a terrific series for pre-teens who love adventure and mystery stories. The Legend of Ghost Dog Island is sure to delight readers with its heroine, Nikki Landry. She is a tomboy who dislikes wearing dresses, likes climbing trees, and sometimes lets her curiosity lead her into danger. If you like reading The Bobbsey Twins stories, then you will like the Nikki Landry Swamp Legends. This story is entertaining, lively, and is written from Rita Monette's fond memories of the bayou while growing up in southwest Louisiana. She has included a glossary of Cajun French words, Author Notes on The Cajun People of Louisiana, and nicely drawn sketches. The book is fun to read and is highly recommended.
Welcome to Washington, Fina Mendoza
Kitty Felde
2019 Silver Medal
185 Pages
Check current price
Children - Mystery
Reviewed by Lois J Wickstrom for Readers' Favorite

Kitty Felde's telling of Fina Mendoza's adventures in Washington, D.C. includes a furry orange dog, a black cat with yellow eyes, a first taste of snow for a California girl, an introduction to the Crypt, which is a real place you can visit, and a child's-eye view of the inside of the Capitol. The characters in Welcome to Washington, Fina Mendoza are from Hispanic and other ethnic backgrounds. Fina's adventures of growing up in the nation's capital can help readers see their troubles in a new way.

Fina Mendoza left her family and her memories in Los Angeles when she moved to Washington, D.C. In Kitty Felde's Welcome to Washington, Fina Mendoza, the first creature to welcome Fina Mendoza to Washington, D.C. is the Demon Cat who is reputed to have the power to curse anyone who sees it. Then there's the furry orange dog named Senator Something, who needs to be walked. He takes Fina to interesting and scary places. Fina's adventures bring both success and failure. The reader is always wondering what will Fina try next.

It's clear that the author had fun doing research about the legends of Washington D.C., rooms in the Capitol, historical figures and the daily lives of congressional representatives. Every creature leads to adventures, which include the Mexican Day of the Dead, and a tour of the Crypt in the Capitol building. Fina's sweet family relationships and her growing maturity make for a heartwarming adventure.
The Girl in the Blue Tie-Dye Shirt
A Mud Street Misfits Adventure
Brian O'Dell and Beth Lauderdale
2019 Bronze Medal
109 Pages
Check current price
Children - Mystery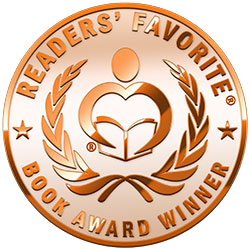 Reviewed by Jack Magnus for Readers' Favorite

The Girl in the Blue Tie-Dye Shirt: A Mud Street Misfits Adventure is a paranormal adventure novel for preteens written by Brian O'Dell and Beth Lauderdale. What should have been an awesome after-school listening experience suddenly turned into something strange and frightening for Liam. Connor's newest vinyl acquisition, a mint condition Allman Brothers album -- and not just any album, Eat a Peach -- was the epitome of Southern rock and definitely a treat to listen to. But as Liam relaxed on the living room floor of Connor's home with the album jacket in his hands, something totally unexpected happened. He found himself in a strange, smoke-filled and funky-smelling bedroom, and he saw a girl in a blue tie-dye shirt kneeling there and crying. It was a huge relief when he found himself once again in Connor's living room, but any interest in listening to the record had vanished after seeing that girl. Did that vision or whatever it was have anything to do with the biking mishap that left him with stitches on his temple and a raging headache? Liam had no idea, but soon he realized that he had to solve the mystery behind her continued appearances. Fortunately, his friends were ready and willing to help him do just that.

Brian O'Dell and Beth Lauderdale's paranormal adventure novel for preteens, The Girl in the Blue Tie-Dye Shirt: A Mud Street Misfits Adventure, is a grand action and adventure lark that will delight anyone who still remembers being young as well as the authors' targeted audience. Liam and his friends are a marvelous group of kids who complement each other so very well, and watching as they brainstorm and work together to find a solution is great fun. I loved the fact that the authors included both of Liam's parents and their families as well as having one child with two moms. While the Mud Street Misfits will remind folks of young detectives of the past, such as the Hardy Boys or Nancy Drew, the diverse backgrounds of the Misfits is a welcome touch that ensures that all kids feel included. The authors also address bullying and its harmful effects in this compelling and enjoyable story. The Girl in the Blue Tie-Dye Shirt: A Mud Street Misfits Adventure is most highly recommended.
Kassy O'Rourke, Cub Reporter
Kelly Oliver
2019 Honorable Mention
202 Pages
Check current price
Children - Mystery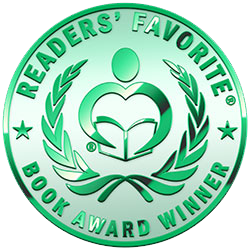 Reviewed by Sarah Scheele for Readers' Favorite

Kassy O'Rourke, Cub Reporter is an entertaining children's mystery story by Kelly Oliver. Twelve-year-old Kassy (named after Kassandra in Greek mythology) has big plans to win an award by writing the best story in her school newspaper so she can impress her dad, who has recently broken up with her mom. She wants her parents back together. When a cougar cub goes missing from her mother's petting zoo, Kassy finds the story is right under her nose. But first, she'll need to navigate a number of disasters, escape from a scary shed, learn the truth about her brother's involvement, and get the help of some friends to save the day and find the cougar before Agent Pinkerton Killjoy shuts down the petting zoo.

Kassy O'Rourke, Cub Reporter is a whole lot of fun and delivers in every way an adventure story should. The twists and turns in the mystery are clever and unpredictable, and the sprinkled references to Star Wars and Greek mythology give a distinctive quirky flavor to the book. Kassy's first-person voice bubbles throughout as sassy, down-to-earth, and delightfully frank about how she feels. An aspect I found especially endearing was how Kassy's solving of the pet mystery led her into a better understanding of the people around her. Her new sister's development into a friend added a lot of complexity towards the end of the story—as did Butler and his older brother Oliver, two lively boys who came in handy whenever Kassy needed them. Kelly Oliver builds more than a detailed mystery. She also creates a heartwarming world populated with believable characters who feel like people you know.
Mystery at Point Beach
Alien Invasion
Kate Jungwirth and Deborah Ann Erdmann
2019 Finalist
118 Pages
Check current price
Children - Mystery
Reviewed by Amy Raines for Readers' Favorite

In Mystery at Point Beach: Alien Invasion by Kate Jungwirth and Deborah Ann Erdmann, a small group of mystery-solving kids gets a phone call about the possibility of alien activity. As Dominic, Forest and Sailor find clues that make the mystery much deeper than just a swamp gas problem, another mystery comes up that could be related to their current problems. Ranger Rick has heartily expressed that there are no such things as aliens or UFOs but he goes missing, leaving nothing behind except his walkie-talkie. Are the sightings just swamp gas set off by a meteorite landing in Lake Michigan or are the sightings and green lights really alien activity? Can Dominic and his friends find enough clues to solve the alien mystery and discover where Ranger Rick went before everyone leaves Point Beach?

Mystery at Point Beach: Alien Invasion is a wonderful story with an entertaining plot made up of lights and sightings over Lake Michigan at Point Beach that spark off a fun mystery to unravel. The characters are all well defined with unique personalities that make Mystery At Point Beach a very interesting tale for anyone to read. I recommend this story by Jungwirth and Erdmann to anyone who enjoys a great mystery that does not give away too many clues too early and with a surprise twist that is unexpected. I hope to read more by Jungwirth and Erdmann about Dominic and his friends in adventures like Mystery At Point Beach in the near future.
Don't Ever Look Behind Door 32
B.C.R. Fegan
2018 Gold Medal
36 Pages
Check current price
Children - Mystery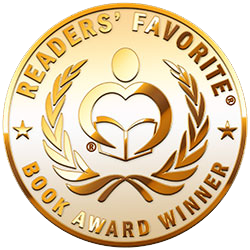 Reviewed by Mamta Madhavan for Readers' Favorite

Mr Nicholas Noo is the host of the magical hotel of Hoo in the storybook Don't Ever Look Behind Door 32 by B.C.R. Fegan. He takes his first guests to room no 1 and tells them that they will be happy there. He tells them that they can explore the hotel and do whatever they want, but not to look behind door 32. There are two grumpy clowns through door number 2 and they are helping to clean the grounds. The fidgety knights through door number 3 fix all the lights. The guests meet different characters as they go through the rooms. Finally they reach room 32 and the two guests want to know what is behind the door, yet at the same time are scared. What is behind door 32? Let us read the book and see if we can find out the mystery behind door 32.

I like the way the author builds up the suspense and intrigue and leaves young readers with a feeling of curiosity. There is a sense of eeriness as the story progresses, and the colorful and lively illustrations add to the scary feeling that lingers as the story unfolds. Children will love this story. The eeriness, suspense, and mystery will leave them feeling excited and they will enjoy discovering what is behind the door, along with the two guests. The ending is excellent and unexpected. It is a good bedtime storybook for parents to read out at night and can be used for read aloud and story telling sessions in classrooms and school libraries.

The Deadly Scarab
Crime Cats, Book 3
Wolfgang Parker
2018 Silver Medal
Kindle Edition
Check current price
Children - Mystery
Reviewed by Rosie Malezer for Readers' Favorite

The Deadly Scarab is the third book in the Crime Cats series, both written and illustrated by Wolfgang Parker. After a botched robbery by Corwin Bachert, Clintonville's young resident superhero, Jonas Shurmann, suddenly finds himself in possession of a mysterious ring. Rumored to have once been worn by the boy king Tutankhamun, not only does the ring, which bears upon it the most unusual, animated and beautiful scarab, bring with it mysterious visions, but it also sends young Jonas' mind into a tailspin as voices in Jonas' head convince him that two new people in town are out to destroy him. With time definitely not on their side, Jonas' best feline friends, Catbob and Neil Higgins, work furiously to try to bring their friend back to the safe side of reality, saving him from the darkness hidden within the ring. If they fail, they could lose their superhero friend to the darkness forever.

I have been a long-time fan of the Crime Cats series and was so excited to see a new book had been released. Wolfgang Parker's remarkable tale of a young boy who has the ability to literally speak to and understand cats is the perfect recipe for many wondrous adventures. The curious robbery at the beginning of The Deadly Scarab set the perfect scene for introducing the mysterious ring. It was wonderful to see Jonas' home and school life explored much more deeply than the previous books, and with Catbob and Neil Higgins coming to the rescue of our junior superhero, it made for quite a twist. Mayhem and mystery are jam-packed into the pages of The Deadly Scarab, and I could not sing the tale's accolades loudly enough if I tried. I wholeheartedly recommend The Deadly Scarab, as well the first two books in the Crime Cats series, to all young readers aged 7-15 years who enjoy a great mystery entwined with a plot line filled with action, adventure, humor, friendship and, of course, a love of all things feline.

The Mystery of Shadow Hills
Skylar Robbins Book 1
Carrie Cross
2018 Bronze Medal
260 Pages
Check current price
Children - Mystery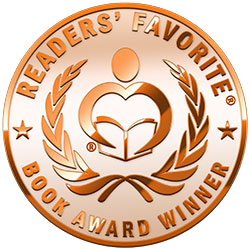 Reviewed by Melinda Hills for Readers' Favorite

Don't worry – Skylar Robbins is on the case in Skylar Robbins: The Mystery of Shadow Hills by Carrie Cross, Book 1 in this series. Skylar is a fairly typical 13-year-old who wants nothing more than to be a private detective. With her detective tools and the training she received from her late grandfather, Skylar is set to spend the summer with her obnoxious cousin while her parents are touring Europe. Living in a house that may be haunted, at the foot of the Shadow Hills in Malibu where a coven of witches is said to practice black magic, just may make up for having to deal with Gwendolyn. As the summer progresses, Skylar has made friends in her summer school art class, including Kat, a want-to-be white witch. Together, the girls try to grow gems, create a love potion, and figure out what the coven in the hills is doing.

Carrie Cross has captured the spirit of the title character beautifully. It is easy to relate to Skylar as she experiences hurt, annoyance, indecision and success like most girls her age, and there are lessons for readers hidden in her solutions to problems. Skylar is eager to please her new friend, Kat, but realizes that the friendship is rather one-sided. Skylar takes steps to stick up for herself and learns some valuable lessons from her interactions with all the people she encounters. By the time her parents return from their trip, Skylar has things pretty well figured out and is ready to embark on a new mystery as soon as she is home and the new Skylar Robbins Detective Agency starts advertising. Well written with non-stop action and plenty of twists and turns , Skylar Robbins: The Mystery of Shadow Hills is a great read for children and tweens, sure to capture their attention and inspire them to grow and explore. I'm certainly not a child, but I loved reading all about Skylar and following her adventures. Full of good lessons for children of all ages.

DOTTY and the Dream Catchers
The DOTTY Series, Book 3
Emma Warner-Reed
2018 Honorable Mention
265 Pages
Check current price
Children - Mystery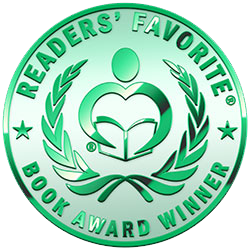 Reviewed by Rosie Malezer for Readers' Favorite

Dotty and the Dream Catchers is the third book in the Dotty series, written by Emma Warner-Reed. Eleven-year-old Dotty Parsons – a Guardian of the Sweeps – is finally beginning boarding school, but is hesitant to attend due to the horrific recurring dreams she has been having. The dream has her pursuing a young girl named Sarah into the forest each night, while being tailed by the evil Mordecai. When the boarding school temporarily closes, Dotty discovers a shocking secret of betrayal between the Vagabond King and Madam Orla, before reluctantly seeking out the assistance of Mordecai himself. That, and the fact that several girls have fallen into a coma while Dotty sleeps, makes solving this mystery a matter of urgency.

I have been quite looking forward to the new installment in the Dotty series for some time, and Emma Warner-Reed has certainly delivered on a wonderful, action-packed tale filled with fun, excitement, adventure and suspense. Great-Uncle Winchester, or Winnie, as Dotty affectionately calls him, is just as formidable (yet loving) in Dotty and the Dream Catchers, and seems to know when problems have befallen young Dotty. Pip makes a welcome return as well, as do the many other favorites which readers of the Dotty series have come to know and love. I very much enjoyed reading Dotty and the Dream Catchers and wholeheartedly recommend it to young readers aged 7-14 who are devoted fans of light-hearted humor, mystery and secrets that are veiled by magic.

Fairday Morrow and the Talking Library
Volume 2
Jessica Haight, Stephanie Robinson
2018 Finalist
236 Pages
Check current price
Children - Mystery
Reviewed by Mamta Madhavan for Readers' Favorite

Fairday Morrow and the Talking Library by Jessica Haight and Stephanie Robinson is a wonderful adventure and magical mystery story, the second in the series, where readers are taken to Begonia House in the opening scene. Thurston Begonia is no more and the local librarians are shocked to discover that a rare collection of artifacts will be donated to the Ashpot Library. Fairday Morrow has recently moved to Ashpot, Connecticut with her family, and her parents have bought Begonia House, which is supposed to be full of surprises. The kids in the school keep asking about it and Fairday's parents decide to throw a Halloween party. Fairday and her friend, Lizzy Mackerville, plan a book themed party. Along with Marcus and the DMS (Detective Mystery Squad), they discover notes written in riddles and come across the Talking Library. Now they have to find the bookworm that is eating all the words and destroying the books. Will they succeed?

This book is filled with adventure, magic, and fantasy, and will leave young readers intrigued by the strange happenings. The story is fast paced and will keep readers on their toes, wanting to know what is going to happen next. The plot is unique, imaginative, creative, and fresh and I like how the authors bring the written word, grammar, books, and libraries alive. The illustrations add to the appeal of the book and it is a good read for all those kids who love mysteries. The characters are interestingly portrayed and the concepts will not only encourage children to read, but will make them more imaginative and adventurous in their thinking and creativity.

Contact Author -