When Grandma's False Teeth Fly
Mary Lee
2013 Finalist
24 Pages
Check current price
Children - Grade K-3rd
Reviewed by Karen Pirnot for Readers' Favorite

"When Grandma's False Teeth Fly" by Mary Lee is a delightful story for children who may be unsure of their personal appearance for one reason or another. Six year old Katie has a chipped front tooth and some of her classmates tease her about it. Katie has a wonderful relationship with her grandmother, so she decides to take her problem to grandma to see what advice she might get, along with chocolate chip cookies and a tall glass of milk. Grandma first tells Katie that the tooth is only a baby tooth and another will soon replace the chipped tooth. She then tells Katie a story about when she was once at a party and something very embarrassing happened to her.

The interactions between Katie and her grandmother are precious. Grandma is patient. She takes Katie on her lap for additional closeness as she explains that what Katie is experiencing is somewhat a natural part of life. There are many lessons in this book such as the child going to a trusted adult to solve a problem. And then, there is the close relationship which all but ensures that the message will be heard. And then, the added bit of humor from Grandma's story tends to lessen the child's anxiety about her own problem. The result of all this is that the child learns that others also have problems and they live through them. The child learns to handle her own problem with humor. The illustrations in this book are marvelous!
Leah's Voice
Lori DeMonia
2013 Finalist
28 Pages
Check current price
Children - Grade K-3rd
Reviewed by Kristie Ingerto for Readers' Favorite

"Leah's Voice," written by Lori DeMonia and illustrated by Monique Turchan, is a great story about accepting each and every person and treating everyone with respect and kindness. Logan's older sister Leah is on the autism spectrum; however, Logan does not realize this or really think about the differences and the problems it may cause until she has a play date. Abby has never met anyone like Leah and is not willing to understand or make exceptions for how she thinks things should be. For example, Abby does not want to play a game with her and Logan as she cannot sit and play. She takes her turn, gets up and leaves and then returns when it is her turn again. After an article is published about Leah and the art that she creates, Abby realizes that she was not acting nicely toward her and learns that she needs to treat Leah as she would anyone else.

This is a great story that discusses children with special needs. All children should read it as it can be difficult for children to play together if someone has special needs. This story provides examples of situations that may arise and cause tension so that children cannot be happy. For example, Logan missed out on seeing a movie as Leah could not handle going into the theater. The lesson shared at the end of the story is an important one for children to learn and one that adults should also remember day after day. The illustrations throughout the book are well-done as they are bright, filled with detail and go along with the text nicely.
Sir Princess Petra
The Pen Pieyu Adventures
Diane Mae Robinson
2013 Honorable Mention
68 Pages
Check current price
Children - Grade K-3rd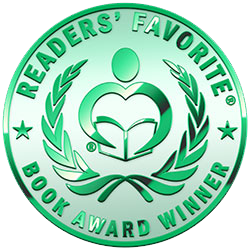 Reviewed by Stephanie Dagg for Readers' Favorite

"Sir Princess Petra" by Diane Mae Robinson is a fun fairy tale for K-3rd graders and I am sure they will love it. The heroine, Petra, is a feisty young lady who is constantly driving her poor father to check the official royal rulebook since she pushes things to the limits. She surprises everyone by qualifying to become a Knight and in the process making friends with the frightening dragon Snarl. She also bests the pizza-faced witch and Nastybun and his puny knights and stops the howling dragon from howling without resorting to her sword. Onions and saucepans and other unusual implements play a key role in her victories, just one of the many humorous touches in this extremely likeable book. Another sweet part is where the witch has forgotten how to say the word 'please'.

Although it is a fairy tale, there is substance to the story. At its heart is an unconventional heroine who constantly has to face up to the rules that everyone else accepts blindly. Petra does things her way and with panache. But she is scared at times and this is well-portrayed. Petra accepts her limitations, like the rules, but works either within or around them. There is a strong sense of right and wrong and fairness in the book, which is quite a pleasant change. Too often parents are unreasonable and stupid in children's books, but here the king and queen allow their daughter the freedom to go and try and fight a dragon, and, since the rules permit it, eventually allow her to have Snarl as her royal steed. Pen Pieyu isn't a bad place to live at all! This is a bright and breezy book, buoyed up by its humor and general pleasantness. Lovely illustrations too.
The Many Colors of Friendship
Rita Kaye Vetsch
2011 Honorable Mention
Kindle Edition
Check current price
Children - Grade K-3rd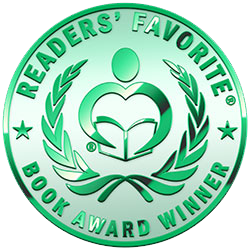 Reviewed by Anne Boling for Readers' Favorite

The Many Colors of Friendship by Rita Kaye Vetsch is a delightful book. It tells the story of Katherine, a first grade student. There was a new student in her class whose name was Luis. She wanted to talk to him; but she didn't know how to talk to someone so different, so she ignored him. That night Katherine had a vivid dream. She was in a bright colored jungle. A snake called Sanjay pulled her out of quicksand with his tail. Sanjay didn't look like any other snake Katherine had ever seen. He was brightly colored and friendly. Along her journey she met other creatures, all brightly colored and very different from any she'd ever seen before. The panda, toucan, and sloth taught Katherine a lesson: We should never be afraid of someone just because they look different. People come in all shapes, sizes, and colors. The next day Katherine and Luis became friends.

We live in a diverse society. Too often we are afraid of what we do not understand. We are afraid of different. The Many Colors of Friendship will be an excellent tool for opening the dialogue between parents and children.

The story is written in simple terms making it easy for children to understand. The illustrations bring the text to life; they are brightly colored and eye-catching. I love this book and the message it proclaims. This book will make an excellent book for children in Kindergarten through third grade. I can hardly wait to share this book with my grandson.
The Dreamer, The Schemer & The Robe
The Amazing Tales of Max & Liz - Book Two
Jenny L. Cote
2010 Gold Medal
400 Pages
Check current price
Children - Grade K-3rd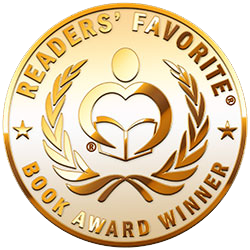 Reviewed by Anne Boiling for Readers' Favorite

After saving Noah and family from the evil stowaway Charlatan aboard the ark in The Ark, the Reed, & the Fire Cloud, heroes Max and Liz, along with faithful mates Kate and Al, earn immortality and a directive from God to serve as His envoys for pivotal points in human history. They have waited for centuries for a word from the Maker; now they learn they are to work behind the scenes in the life of Joseph. In 'The Dreamer, The Schemer & The Robe' the fate of an entire nation rests in their paws.

All looks hopeless for the young teenager as Joseph s brothers sell him into slavery in Egypt. Has Charlatan returned to Egypt to once again stop Max and Liz from accomplishing their mission? With the help of two new characters, a British archeologist mouse and a forlorn camel, they must combat the forces of evil that are out to thwart their plans, leading them into mysterious adventures with pyramids and mummies. If Max and Liz fail in this mission, all of Egypt will suffer from famine, and the Hebrew nation will never be born.

Abounding in life lessons on struggle, enduring trials, forgiveness, and redemption, This book is a nonstop thriller filled with twists and turns, side-splitting humor, treachery and heartache, hope and redemption.
Magic Letters
The Keys to the World of Words
Julie Rebboah
2010 Gold Medal
136 Pages
Check current price
Children - Grade K-3rd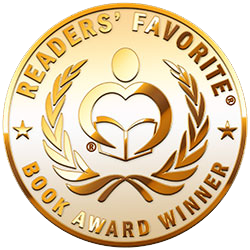 Reviewed by Anne Boiling for Readers' Favorite

"Magic Letters: The Keys to the World of Words" is sure to please your preschooler. The first thing I noticed was the way the book was bound. The glossy cover makes it easy to remove little finger prints. The bright colors are sure to attract the attention of little ones. The author includes a 'How you can help' page. She suggests that you read this book to your child several times, and then randomly open the book to see if your child recognizes any letters. Soon your child will be reading this book on his or her own. This book can also be utilized in a classroom.

The author has carefully chosen words and illustrations that a child will connect to. The sentences are simple. "I see the alligator. I see the apple." Then she switches to "I like…" The repetition allows your child to grasp the words by recognition. The pages are not cluttered. Too often a letter book is jumbled. My three year old grandson loves this book. It is easy to recommend this book to parents and educators.
Sewing a Friendship 2
The Power of Imagination Friendship and Mind
Natilie Tinti
2010 Bronze Medal
116 Pages
Check current price
Children - Grade K-3rd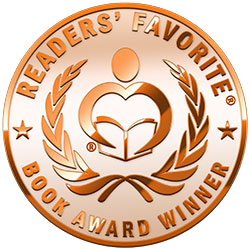 Reviewed by Anne Boiling for Readers' Favorite

This is the second book in this series. The author's skill is maturing. The style is almost prose. There is a distinct rhythm to the phrasing. The amazing thing about this book is the author's age. She is only 9 years old. She is both author and illustrator.

The plot is interesting and will appeal to girls. The tale revolves around friends. The story begins with an introduction to each character. It continues with the BFFs throwing a make your friend feel better party. The book continues with each of the girls sharing a story. The end of the book has a fill in the blanks section to assist with reading comprehension.

I like this book. My granddaughter enjoyed it. I hope Natalie Tinti will continue writing and illustrating. She has an obvious talent. I believe we will see much more of her in the future.
Cecile and The Spider Queen
Mystic Heroine Adventures
Marilyn Churchill
2010 Honorable Mention
Kindle Edition
Check current price
Children - Grade K-3rd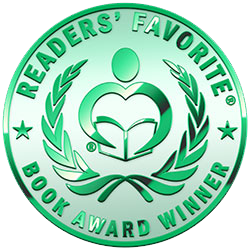 Reviewed by Anne Boiling for Readers' Favorite

Cecile wandered the forest, not knowing who she was or where she came from. A tiny spider sent Cecile to a castle. A horrible spider tried to catch her in a web, but Cecile ran bravely onward. She came upon a sweet lady named Emma that gave her food and told her she was the Princess of Belamor. An evil spider queen had stolen the castle and the people from Cecile. The queen was trying to capture Cecile because only she could open the door to the Treasury.

"Cecile and the Spider Queen" is a delightful story. This entertaining story is filled with enchantment, adventure and deception. The ending of this story makes it very special for all little girls who want to be a princess. This book will stay in my library so that my granddaughters and I can share the delightful tale over and over again.
Chippy Chipmunk
Parties In The Garden
Kathy M. Miller
2010 Honorable Mention
40 Pages
Check current price
Children - Grade K-3rd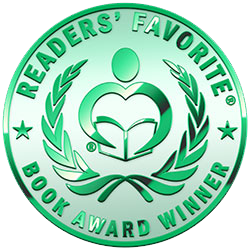 Reviewed by Anne Boling for Readers' Favorite

Kathy Miller has done a wonderful job creating "Chippy Chipmunk". Her photography is top notch with realistic cute photos of Chippy and his other friends...Ms. Bunny,Mr. Squirrel, the Blue bird and Cardinal families, Ms. Box Turtle and all the other wonderful animals in her spacious garden. The pictures are so vivid and eye-appealing.

The story is sure to please young children as they read or their parents read to them. The print is large and easy on the eyes. The story is sure to put a smile on your face; it goes so well with the photos.

As an extra bonus, Ms. Miller has added some very interesting Chippy Chipmunk facts at the end of her book that will be sure to prompt young animal lovers to want to know more about the Chipmunk world.

I take my hat off to Kathy Miller. You have done a wonderful job. Please keep writing about the animals in your garden. I`m waiting for your next book. My grandson enjoyed this as a bedtime story and asked for it the next day!
Dobbin and the Stardust Trail
Diana Medler
2010 Silver Medal
36 Pages
Check current price
Children - Grade K-3rd
Reviewed by Anne Boiling for Readers' Favorite

"Dobbin and the Stardust Trail" has a magical quality. The book is based on an actual horse. I have seen photographs of the magnificent horse and the paintings that were used as illustrations in the book. The art work is outstanding. The story is one sure to please girls and boys alike.

I shared my copy with my 9 year old granddaughter Sarah. "Meme, my friend loves horses, she will like this book. The pictures are wonderful.The girl's name is Sarah,I like that!"

This book passed my "grandchild test." Sarah has read the book more than once and still ohhs and ahhs over the illustrations and story. Younger children will enjoy parents reading this book to them. Older children will be able to read this book themselves.
For a high quality read pick up a copy of "Dobbin and the Stardust Trail" for your children.
Contact Author -