Evie's Field Day
More Than One Way to Win
Claire Annette Noland
2021 Gold Medal
32 Pages
Check current price
Children - Grade K-3rd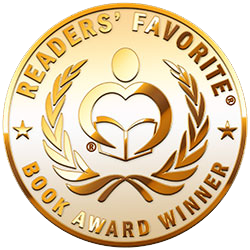 Reviewed by Amy Louise Hill for Readers' Favorite

Evie's Field Day: More Than One Way to Win by Claire Annette Noland is a children's book that teaches good sportsmanship. The main character Evie loves to play sports, and most of all, win! One day Evie and her friends take part in various sport events at their field day. Evie sets out to win them all, but it doesn't quite go to plan. Each of her friends does well in the events, but Evie wins none, leaving her feeling sad. Evie proves to be a bit of a sore loser, but when she is finally ahead of her friends in the sack race, an unexpected animal stops her in her tracks. What will Evie do? Ignore the helpless animal in need? Or will she do the right thing and help? Find out in this enjoyable story, Evie's Field Day.

Evie's Field Day is a well-written, enjoyable story that will delight young readers. The message author Claire Annette Noland has told in her story is strong and effective; it will certainly teach children how to be a good sport. The characters are lovable and add to the sweetness of the story; they have been illustrated perfectly by Alicia Teba. I liked the page at the beginning of the book where it prompts you to ask the reader questions before, during, and after reading. I found it to be useful when wanting to educate youngsters on such things as how Evie was feeling about certain situations she was in. Overall, I think Evie's Field Day will be successful in teaching children that winning isn't always important, that taking part and having fun can mean just as much. I loved this book a lot and hope to have the pleasure of reading more of Claire Annette Noland's beautiful work.
Baby Trolls Get a Bad Rap
Underrated Babies Book 1
Justine Avery
2020 Finalist
22 Pages
Check current price
Children - Grade K-3rd
Reviewed by Jack Magnus for Readers' Favorite

Baby Trolls Get a Bad Rap: Underrated Babies, Book 1 is a children's social issues picture book written by Justine Avery and illustrated by Daria Yudina. Horatio, Grizelda, and Saul are trolls, but before you start wondering at how unlike trolls they look, you might want to remember that they are baby trolls. Just like human children, they don't look like the grownup version. Saul even admits that they are "hopelessly adorable." But the three young trolls are quite unhappy, and they are circulating a petition to address their grievances -- and they do have a few of them. Grizelda thinks no one likes them, but Horace thinks it may just be that people tend to overlook or ignore troll babies. The babies want people to start noticing them. Signing their petition is a great way to show them that you're on board with their agenda. After all, who doesn't want to be respected and noticed?

Baby Trolls Get a Bad Rap introduces three well-spoken young troll babies to young readers who may also feel overlooked, ignored and even disrespected because of their age, size or other personal attributes that make them feel different. The troll babies that illustrator Daria Yudina has created are marvelous, and you can't help but smile as the three of them ask readers to sign their petition. Justine Avery's troll babies have personality and pluck, and I've no doubt that young readers will find themselves nodding along with the three of them as they discuss how they simply want to be noticed -- and maybe even make a friend or two. This book is an ideal selection for storytime as it can lead to discussions about why troll babies feel the way they do and how human kids may need to share their feelings at times. This perceptive and charming book is most highly recommended.
The Tooth Fairy's Tummy Ache
Lori Orlinsky
2020 Honorable Mention
38 Pages
Check current price
Children - Grade K-3rd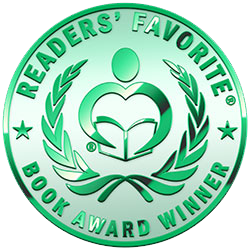 Reviewed by Jack Magnus for Readers' Favorite

The Tooth Fairy's Tummy Ache is a children's picture book written by Lori Orlinsky and illustrated by Vanessa Alexandre. Losing the first tooth is both an exciting and strange part of growing up. But what if you accidentally swallow that first tooth? How do you leave it under your pillow for the Tooth Fairy? Will she even visit the house if there's no tiny white tooth awaiting her? The little girl in this story was biting on a sweet, crisp apple when she felt a crack and realized her tooth had come loose. What a shock when she realized that she swallowed it along with that bite of the apple! What should she do? The plan she comes up with seems to work -- at first, that is -- but the little trick she plays on the Tooth Fairy causes all manner of difficulties.

The Tooth Fairy's Tummy Ache is a humorous look at what is probably a relatively common occurrence. The child's pragmatic approach to the problem seems like it worked until it doesn't. Orlinsky's story eloquently illustrates why it's always better to be upfront about problems, even things like swallowing a lost tooth. The Tooth Fairy's solution is one that works brilliantly on so many levels. This is one of those kids' books that is funny and filled with the silly goodness kids love, while at the same time it teaches them the importance of being honest and asking adults for help when they have a problem. Vanessa Alexandre's bright and colorful illustrations work so well with the text. I especially liked the drawing of the Tooth Fairy sitting on her giant toothbrush as she ponders the strange tooth she receives and the images of her Workshop and fairy friends. The Tooth Fairy's Tummy Ache is most highly recommended.
Alycat and the Tournament Tuesday
(Mom's Choice Award Winner)
Alysson Foti Bourque
2020 Bronze Medal
38 Pages
Check current price
Children - Grade K-3rd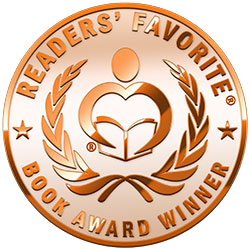 Reviewed by Deborah Lloyd for Readers' Favorite

Alycat and Bugsy excitedly began Tournament Tuesday with a race downstairs. Alycat almost tripped on her brother's lucky golf ball he had left on the steps. Bugsy believed this special ball, with a star on it, brings him luck while playing golf. When Mom, Dad, and the children were in the car, ready to go to the golf course, Bugsy realized he had forgotten this ball. His mother reminded him it is hard work and practice that improves a golf game. But at his insistence, Alycat went back into the house and got the ball for him. They soon joined their friends on the course and played eighteen holes of golf. Bugsy played well, but there was a surprise for him at the end of the game. Author Alysson Foti Bourque has written an engaging children's book in Alycat and the Tournament Tuesday.

The story is entertaining while imparting an important message to children. Hard work and practice are necessary to attain one's goals, not lucky items. Also demonstrated is the support among family members, as well as camaraderie among friends. The illustrations by Chiara Civati are delightfully detailed. The pictures will capture the imaginations of young children. This book provides an opportunity for parents to discuss the benefits of practice in every area of a child's life – from schoolwork, sports, or playing a musical instrument. Alycat and the Tournament Tuesday, written by Alysson Foti Bourque, teaches an important life lesson to young readers. It is one book of a series that children will love!
Four Bears in a Box
Dreama Denver
2020 Silver Medal
32 Pages
Check current price
Children - Grade K-3rd
Reviewed by Joel R. Dennstedt for Readers' Favorite

Beyond the interesting celebrity connection, there is a fascinating backstory to Four Bears in a Box, written by Dreama Denver and illustrated by Ashley Belote. Although not necessary for appreciating the highly polished rhyming scheme and exquisitely created art partnered to tell a most imaginative and heart-warming story, learning that the tale itself was developed by a mother seeking in-depth communication with her autistic son, however, does further deepen such appreciation. Any person with even a tangential experience of familial autism will immediately feel the comforting embrace of a book dedicated to: "… those of you who get lost in the beauty of imagination." Should I mention this is a children's book? No, I do not believe that's necessary.

Four Bears in a Box begins, intriguingly enough, with three bored little bears wanting something new and adventurous to do. I am sure the target of this story must have raised his hand forthwith and authoritatively declared, "But, there's only 3 bears!" And just like that, any child - or more-than-clever adult – would instantly be hooked on this book. Dreama Denver and Ashley Belote are (the pun cannot be avoided) a Dream Team. Ms. Denver's perfectly-chosen words not only compel attention and inspire the imagination, but Ms. Belote's detailed artwork heightens and expands both into a wonderfully embracing experiment of unlimited, uncontrollable fun. In a box. In the garage. Who knew? Apparently, Dreama Denver … and her son. Finally, in the interest of full disclosure: Yes, there is a fourth bear. But then, that just had to be the case, right?
The Worst Book in the Whole Entire World
Joey Acker
2020 Gold Medal
38 Pages
Check current price
Children - Grade K-3rd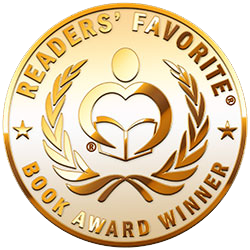 Reviewed by K.C. Finn for Readers' Favorite

The Worst Book in the Whole Entire World is a quirky picture book written for kids and was produced, written and illustrated by author Joey Acker. Part of the Entire World Books Series, in it we meet a charming (if grumpy) little character called Nameless, who takes us through the many amusing reasons why we shouldn't read a book about him. Designed with wry humor, pathos, simplicity and the occasional naughty word in mind, the whole aim of this minimalistic picture book is to deliver humor to its young readers, which it does in abundance. For early grade readers, the visual jokes and short lines provide a great basis to learn timing and humor when reading too.

I loved this weird little book, and I know many a young child who would giggle at it from cover to cover and read it over and over again. With so many books out there trying for educational content and deeper moral meanings, author Joey Acker presents a genuinely fun book that kids will definitely become immediately engrossed in. The lines are clean and simple with drawings to match, and the humor is certain to attract adults and encourage them to read with their kids too, which is always a plus. I especially enjoyed the ending, which rounds up the pathos nicely and brings a slightly brighter tone to the doom and gloom of earlier on. Overall, The Worst Book in the Whole Entire World certainly has a place on the bookshelf of any child who needs a good laugh now and then.

LaLa Feels Blah-La
A children's book that teaches kids how to be the change through mindfulness.
Tela Kayne
2019 Finalist
Kindle Edition
Check current price
Children - Grade K-3rd
Reviewed by Kris Rondon for Readers' Favorite

LaLa Feels Blah-La by Tela Kayne is about a little girl named LaLa who wakes up one morning feeling low for no particular reason. Her mother tries her best to get LaLa into a better mood by trying to coax her out of this 'Blah' mood. However, LaLa's mother's attempt to get LaLa to change her mind and improve her spirits is not initially successful. Finally, she explains how she, Mom, changes her low moods. Mom explains that every time she starts to feel icky, she thinks of a happy thought and everything changes. She suggests that LaLa try this too. It works! Mom succeeds in changing LaLa's mood and teaches LaLa how to cope with black moods. The illustrations are perfect for young children.

LaLa Feels Blah-La is ideal for younger readers. Parents, particularly mothers, would be interested in LaLa Feels Blah-La by Tela Kayne. The story teaches kids to cope with bad moods. It's an uplifting story, perfect for parents, teachers and any adult encouraging children to read and deal with life's ups and downs. The intention of the author in creating this series was to help her daughters and other children better understand how their beliefs manifest their realities, so they can grow up to be the change they wish to see in the world. Hence, the reason for creating this book is impeccable. Many parents will relate to this story as children often go through such shifting mood swings. This story will help them lift their children's moods in an easy to understand text with colorful drawings that children will empathize with easily.
Tinsey Clover
Chelsea Flagg
2019 Honorable Mention
218 Pages
Check current price
Children - Grade K-3rd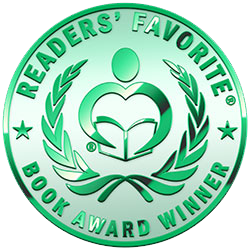 Reviewed by Anthony Elmore for Readers' Favorite

Tinsey Clover is a fantastical children's story written by Chelsea Flagg. Tinsey Clover is a young elf who dreamed of leaving her chaotic home and exploring the world, while still trying to bring the nearby communities together in a peaceful reunion. On one glorious day, she finally got her wish and was able to go out on an adventure of a lifetime that was well beyond her expectations. Overcoming the restrictions that held her back, Tinsey left behind the comfort and safety of her family and old friends, and met new types of people that normally would be the least likely of friends. But are they truly friends or will they betray her? Will she bring about a peaceful solution and make it back alive, or will she become some scary monster's next meal?

One of the greatest aspects of Tinsey Clover is the way the author used the unique situations as an educational tool to teach young readers valuable lessons; to help them make better choices in their future. I was very surprised by each of the twists and turns that led to the final plot. I was impressed with the way the characters matured in the story, making it mesh very smoothly with the action. This book was awe inspiring, easy to follow, and hard to put down, making it one of the best children's stories on the market for youngsters to read. I have thoroughly enjoyed reading Tinsey Clover; it was adorable!
I Would Love You Even If You Were A Pickle
Bucleigh Newton Kernodle
2019 Bronze Medal
32 Pages
Check current price
Children - Grade K-3rd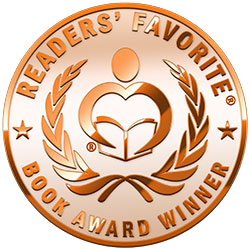 Reviewed by Emily-Jane Hills Orford for Readers' Favorite

Many of us watched our children enjoy the love that poured from the words of a lovely children's picture book Love You Forever by Robert Munsch. We thought the sentiments within that charming story spoke volumes for a mother's undying love and patience. Well, here is another precious gem that will rival the love that flowed from Munsch's timeless story. Bucleigh Newton Kernodle's picture book story, I Would Love You Even If You Were A Pickle, is a loving, intimate and sometimes funny retelling of a bedtime interchange of unique ideas between a mother and her young son.

Miller is worried he did something terribly bad. When his mother reassures him that she still loves him, Miller says the cutest words that become the title of this book: "I would love you even if you were a pickle." That begins a lengthy exchange. Mother comes back with "I would love you even if you were a leaky faucet that goes trickle, trickle, trickle!" Miller has a quick comeback and the two banter back and forth all the strangest comparisons to prove that their love for the other is the greatest of all. The warmth and humor of this loving exchange are soothing and reassuring and will spark similar comparisons between parent and child when sharing this wonderful book. The illustrations help to ignite the sentiments. But, the best message shared in this story is that God's love for all of us is even greater than pickles and leaky faucets and so much more.
Doggy Claus / Perro Noel
English and Spanish Edition
Derek Taylor Kent
2019 Silver Medal
32 Pages
Check current price
Children - Grade K-3rd
Reviewed by Barbara Fanson for Readers' Favorite

Doggy Claus / Perro Noel: A Bilingual Holiday Tale is a warm Christmas story of a dog that wants to make other dogs happy by giving them Christmas presents. Jingle thinks they need Christmas gifts to be happy but soon learns what they really want. The story features adorable, cuddly dogs, cats, and other animals that children will love. This bilingual book tells the story of a caring dog named Jingle who tries to make his roommates happy. Jingle believes a gift will make them happy. He quickly realizes that gifts don't make them happy—they want to be loved. Told in English and Spanish, this book will help Spanish or English students practice their language skills. Derek Taylor Kent has created a holiday classic that every library and classroom will want.

Doggy Claus / Perro Noel: A Bilingual Holiday Tale is filled with several themes that parents and teachers will love. Caring, sharing, giving, helping others, animal shelters, and learning the true value of gifts are some of the lessons that children will learn when reading or hearing this story. The full-color illustrations are well executed and will amuse children as they hear the story. Who doesn't want to look at pictures of cute dogs and cats? Derek Taylor Kent has written a story that features a rescue dog who lives in a dog shelter with other dogs that want to be adopted. Can Jingle make the unhappy dogs happy? Can he give them what they really want? Children, parents, and teachers will find this story engaging and entertaining. But why wait until Christmas? This classic can be enjoyed every day of the year!
Contact Author -