The Adventures of Ralph Ribbit
Louise T. Constantinople
2013 Gold Medal
104 Pages
Check current price
Children - Grade 4th-6th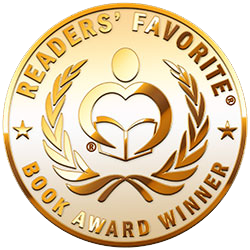 Reviewed by Anne Boling for Readers' Favorite

When Coach Jack Stone slipped and sprained his foot, Ralph Ribbit volunteered to pick up the new track shirts for his son's track team. He knew a lot of people were counting on him and he was running late. Everything seemed to be going wrong for Ralph. He had to travel upstream to Leaps and Bounds although he was unfamiliar with the area. Bravely, Ralph sets out on his journey even though he cannot find his map. The reader travels along with Ralph as he makes his way upstream. Along the journey he gets side tracked by some playful crows, two squabbling rattlesnakes, and a bragging neighbor.

"The Adventures of Ralph Ribbit" is a vastly entertaining fable. Louise T Constantinople has created delightful characters that are both humorous and engaging. I certainly am not a fan of snakes but she managed to make even the snakes delightful. There are several lessons to be learned from this tale: the importance of family, how to make friends, and the importance of friends. Constantinople reminds us to never give up. The descriptions are vivid. I was a little frightened when Ralph saw two pairs of eyes. The love Ralph has for his children is heartwarming and demonstrates the extra mile we will go for our little guys. The illustrations by Terry Pond are beautifully done. Even without color they are perfect to go with this story. I would consider this a bedtime tale for it is entertaining without over stimulating. It is one of those stories that you would read a chapter of right before bed time. I highly recommend this book.
Ori's Amazing Purpose
Mike and Carol Wyrick
2012 Honorable Mention
80 Pages
Check current price
Children - Grade 4th-6th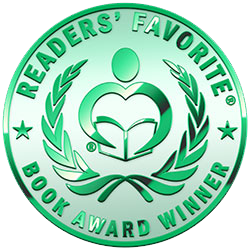 Reviewed by Robin Clark for Readers' Favorite

Ori is a very special part of an amazing time in Christian history. He is the one to carry our Lord and Savior into the city of Jerusalem during the Passover. Ori is the donkey colt spoken of in Zechariah:
"Rejoice greatly, O daughter of Zion! Shout, Daughter of Jerusalem! See your King comes to you, righteous and having salvation, gentle and riding on a donkey, on a colt, the foal of a donkey" (Zechariah 9:9).
This story is written through the eyes of Ori. He overhears his master, Ezra, speaking with his sons and telling them of God, his love for us, his creation of all things, and how he has a special purpose for everyone. Ori is sure that there is more to the life of a donkey than just pulling a cart. So when his master sells him to another, he meets another donkey named Omar, to whom he begins to tell of God and of the special plans he has for all. Omar tells Ori to accept his lot in life and stop believing in such nonsense. But Ori just knows that the God who created him does indeed have a grand plan for him. Follow Ori on his wonderful journey of discovery.

How delightful! What a great story for your children. It explains faith and God's special purpose for you in a way that your kids can grasp. It is a marvelous idea to describe such a wonderful time in Christianity through the eyes of an animal who had the honor of carrying our Lord through the palm lined streets of Jerusalem during Passover. Blessings to the authors Mike and Carol Wyrick.
Buddy's Tail
K. Anne Russell
2012 Bronze Medal
178 Pages
Check current price
Children - Grade 4th-6th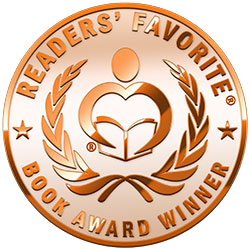 Reviewed by Molly Edwards for Readers' Favorite

As an owner of two young dogs, along with being a parent to two young boys, I am always looking for new and exciting children's books, mostly those with animals in them. When I read the description of K Anne Russell's "Buddy's Tail", I was excited to jump into a new middle grade novel filled with lovable, furry animals. What I found between the pages of this book was so much more than just a simple novel for middle grade readers. It is a book that is filled with creativity and a plot line that is very unique and gripping for readers of all ages. I found the writing style of Ms. Russell to be instantly engaging. Buddy, a not-so-average poodle, whose owners neglect him, goes without food more often than not, and just feels really ignored. But then Buddy gets some life saving friends, MacKenzie and Javier. Two very different dogs (a Border Collie and a chihuahua) pull together at a time of need for their dear friend Buddy bringing him scraps of food and friendship. Sadly, tragedy arises and Buddy dies but gets a second chance in life to be loved and honored for the amazing abilities he has as a dog. The reader gets to know Buddy through heroics and love, and often through abuse and neglect. When Buddy's second chance comes around, we want to take Buddy and all his furry animal friends and give them all a loving happy home.

This is beyond an ordinary children's book with a 5 star rating. It is something that everyone should read, young and old alike. It will grip your heart and never let you go until the last pages. You'll laugh, smile, be angry and cry, but in the end, the message of standing up for what is right, and taking on responsibility in a moving way will forever be with you. I highly recommend this book to all, and I am looking forward to what the author offers her fans next.
Saltwater Taffy
Eric DelaBarre
2012 Gold Medal
272 Pages
Check current price
Children - Grade 4th-6th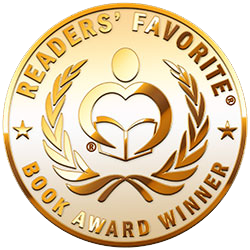 Reviewed by Dr. Karen Hutchins Pirnot for Readers' Favorite

"Saltwater Taffy" by Eric Delabarre is one of the best children's books I've read in years! The story about the antics and the growth of five friends in the Pacific Northwest involves a search for the long-lost treasure of pirate Jean Lafitte. Pieces of a puzzle are gradually leaked and those that can decipher the codes have access to the treasure. The only problem is the gang of friends has an adversary in the name of Old Man Sheesley, a strange and lonely man who gives profound advice but appears bent on undermining the efforts of the gang so that he can claim the treasure for himself. Along the pathway to the buried treasure, the group of friends find themselves threatened by a bear, a cave disaster and a rival baseball team who considers the members of the gang a bunch of unskilled losers. As Scott, Zippy, Jaq, Gary and Jimmy seek to find a treasure which will make them rich and famous. They also discover friendship, loyalty and the importance of believing in oneself.

Delabarre has so many wonderful messages contained in the ongoing adventures in this book. It is delightful for the reader to be using his or her imagination to try to solve clues to a puzzle while, at the same time, learning about the important things in life. The children are all adorable, with each facing his or her own teenage demons in the form of doubts, anger and lack of self-esteem. No matter how old you are, this story will both touch your heart and provide a refresher course on the various messages of life's journey.
Chrystallia and the Source of Light
P.M. Glaser
2012 Silver Medal
296 Pages
Check current price
Children - Grade 4th-6th
Reviewed by Debra Gaynor for Readers' Favorite

"Chrystallia" by P.M. Glaser was a pleasure to read and review. Glaser has created a magical world brought to life through beautiful illustrations and brilliant writing.

Siblings Maggie and Jesse were facing a family crisis; their home was being repossessed and their mother was dying. Like many siblings the two rarely got along. Maggie is the elder of the two siblings; she is also pouty and immature. The tale begins with the hunt for the perfect Christmas tree. When the tree is located Jesse does not want it cut down. Somehow he knows it is a special tree.

Much like Alice in the famous tale, the siblings fall down a hole in the tree. They land in a strange world filled with crystals and stones. When Jesse turns on his flashlight the crystals come to life. They transform into crystalline people that crave light. There are kings, queens, princes, princesses and imaginative creatures, each with their own personality and voice.

But as in life, there are also evil crystalline people who want the life giving light of the flashlight for themselves. Maggie and Jesse are quickly caught up in an adventure that will test their wits and love for each other. Author P.M. Glaser successfully weaves the threads of this multidimensional plot into an exciting adventure with a deep message.

While this book is written for younger readers, adults will find this tale enchanting as well. It would be remiss of me not to mention the beautiful art work in this book. I repeatedly reviewed the magnificent illustrations of the characters. Kudos to artist Dave Zaboski.

I love this book. I quickly became a part of the fast paced adventure and was drawn in by the mystery and fear of the unknown with Maggie and Jesse. I hope this continues into a series and even finds its way onto the silver screen. I highly recommend this book and expect it to become a young adult classic.
Miss Sugar Crumb's Magic Kitchen
Malinda Mitchell
2012 Finalist
42 Pages
Check current price
Children - Grade 4th-6th
Reviewed by Anne Boling for Readers' Favorite

"Miss Sugar Crumb's Magic Kitchen" by Malinda Mitchel is an adorable tale for ages 9-12. Miss Sugar Crumb is a very nice young lady who enjoys doing things for others and never expects anything in return. She loved to bake pies, cakes, and homemade bread. Her favorite thing to bake was pies. She loved to give them away, and when she did, magical things always seemed to happen after the people ate them. She also enjoyed talking to animals that lived close by. When the animals ate her magical food they could talk. The animals ask for her help against the hunters that would sneak into the woods early in the morning. Miss Crumb would think of people and their desires and then set about to magically meet their needs.

Author Malinda Mitchell offers readers a delightful tale. I shared this book with my 11 year old granddaughter and she loved it. Her favorite part was the talking animals. She loved the way the hunters were scared out of the woods. Ms Mitchell's story is will appeal to children in 4th-6th grades, and will challenge them without overwhelming them. The illustrations by Nora Tapp Franzese are wonderful and sure to grab the attention of the readers. Ms Mitchel and Ms Franzese make quite a team and have created a great plot with great art work in a a book you do not want to miss.
The Pirate Bride
Ryan McKinley, Anna McKinley and Jerry Bennett
2011 Gold Medal
95 Pages
Check current price
Children - Grade 4th-6th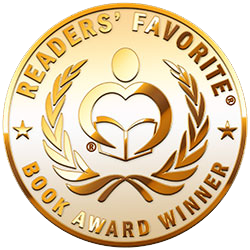 Reviewed by Lisa Miller for Readers' Favorite

The Pirate Bride is an intriguing story about Rachel, a 13-year-old who expresses disappointment in going on vacation with her family until her Mom and Dad surprise of her with a surf instructor to help her learn to surf. Rachel is very excited because surfing is her favorite sport, and she has wanted to surf for quite a while. When the family arrives at their vacation spot, Rachel is anxious to begin her surfing lessons. While she is on her surfboard, Rachel really shows the instructor how good she is until distracted, she falls off the surfboard. Rachel goes underwater and then is helped by men she thinks are rescuers. The plot thickens as she thinks this is a dream, but then she asks one of the men what year is it, and his response is 1717.

This story is an adventure on top of more adventure. I enjoyed reading about Rachel and the men who rescue her from the ocean. Rachel expresses the emotions of being lost at sea as a mature thinking adult. The actions of the men run between being just plain mean to opening and accepting of this young girl whom they have named a Sea Witch. Rachel had to earn the trust of one of the men and had to be firm in tone and gesture to get him to allow her to be the person the men needed to help them continue on their journey. She decides that being without her family is the only concern she has until she can get back with them.

I really enjoyed this adventure book. I was able to imagine myself being in the story, giving me the feeling of being on the boat, actually lost at sea. In the end, this is a story about family. When Rachel came back from her adventure she realized there is nothing or no one who can replace the feeling of being with your family.
Cecile and The Treasures of Belamor
Mystic Heroine Adventures
Marilyn Churchill
2011 Bronze Medal
140 Pages
Check current price
Children - Grade 4th-6th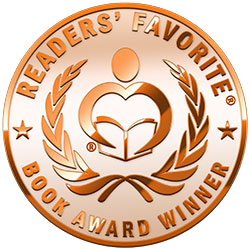 Reviewed by Anne Boling for Readers' Favorite

Cecile and The Treasures of Belamor by Marilyn F. Churchill offers children a delightful fairy tale. I was quickly reminded of the fairy tales I grew up with, tales of dragons that breathed fire, knights in their shining armor, unicorns with horns that sparkled, and fairies that flittered through the air. In Churchill's latest tome children will meet a dragon named Melchor.

Belamor Castle was experiencing earthquakes. The cost to repair the castle was quickly draining the treasury. A King has offered his support if the Princess will marry him when she becomes sixteen. Princess Cecile finds a trap door leading to the caves under Belamor Castle. Melchor the dragon is waking up after sleeping for five hundred years. Cecile and her friends must decide whether to put the dragon back to sleep or grant him freedom.

I love this series! Churchill set the bar high with her first book, Cecile and The Spider Queen. With her latest book, Cecile and The Treasures of Belamor, she not only met the mark, but surpassed it. The illustrations are superb and add much to the text. There are lessons to be learned from this book: 1) draw on your own strength and do not always depend on someone else to solve your problems; 2) place the well being of others first. This book was written for nine- to twelve-year-olds; however, I enjoyed it very much. I would consider this book a low reading level/high interest. It could be used with the Reading Coach System to promote reading and increase reading levels. I look forward to Churchill's next book.
The Summer of the Crows
Tony Ducklow
2011 Bronze Medal
172 Pages
Check current price
Children - Grade 4th-6th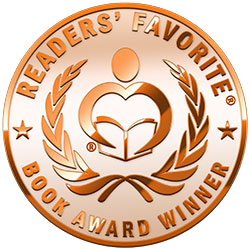 Reviewed by Anne Boling for Readers' Favorite

Tucker and his friends, Crandal, Scotty, Benny and Josh, were looking forward to their annual School Is Out For The Summer sleep over. Tucker had a copy of the new video game, Revenge of the Rabid Leprechauns! The plan was to stay up most of the night fighting the Ninja Munchkins, Insane Robot Assassins and the Zombie Carp. Things got a bit out of hand at the party, and the boys (all but Crandal) were grounded from all electronic devices until September. The adventures grew as they found other things to do during summer vacation: took a ride in a flying castle, rescued simps from Evil Caesar, camped out in a field, went fishing, and told ghost stories around a camp fire. What began as the worse summer ever, quickly became the best summer ever. This summer made him realize he didn't want to build his life around any game.

Tony Ducklow offers children and parents a look at life without electronic devices such as video games, cell phones, television, and computers. We adults grew up playing on tire swing's; children have pasty colored skin from staying in the house and are missing out on fun things like a club house, playing ball, making mud pies, etc.

Ducklow recognizes the importance of being a child, playing outside and exploring nature. He is very careful not to say that video games should be eliminated, but that they should be limited. He has created characters that will appeal to 4th-6th graders. Tucker, Crandal, Scotty, Benny, Josh and Maddy are very realistic. Ducklow knows just what appeals to children; the antics of the gang are exciting and surprising. I like the way he included the police officers, proving that they are friendly, helpful and not out to get someone. The emotions the children go through were lifelike: anger, jealousy, hurt, and pleasure. I will be watching for more books by this author.
The Above All Others Principle
Dr. Karen Hutchins-Pirnot
2011 Silver Medal
194 Pages
Check current price
Children - Grade 4th-6th
Reviewed by Anne Boling for Readers' Favorite

Eight year old Allie was swept away during a flash flood. The spunky little girl kept her head by remembering things her grandfather had told her. She thought through her situation and kept her head. "Clear headed action" was what he always said. Plan A formed in her mind and would have to do until plan B made itself known. She grabbed a passing piece of wood, "Big Red," and held on for her dear life. When she saw a small blue bundle and realized what it was, she grabbed it and would not let go. When the waters calmed enough so that she could walk, she realized she had traveled a long way from home. Allie's mother Abigail had rushed her son Peter to the hospital for safety. Peter had been injured in an accident 3 years previously and was left a quadriplegic. He had come to accept his life as a cognitive. A large part of his recovery was thanks to his sister Allie. She was a remarkable little girl. Peter knew she would survive, and yet there were moments of doubt as he and his mother waited five long nights and six days for news concerning Allie.

There is so much I want to tell you about this book. However, that wouldn't be fair. You'll just have to read it for yourself. This book is considered for 4th-6th graders, and it is perfectly appropriate for that age group. I hope adults will also enjoy this book. I certainly did. Karen Pirnot is one of my favorite children's authors. Dr. Pirnot is a Licensed Clinical Psychologist; she has spent most of her career working with juveniles. Dr. Pirnot has a gift for encouraging, building up and offering hope. She has written several award winning books. "The Above All Others Principle" is the sequel to "Peter, the Pole and the Knob". She plans to write a series of books featuring Allie and Peter. The fact that Dr. Pirnot cares deeply for children shines through her books. She has also published several books with her grandchildren. Pirnot's characterization is one of her strong points. Her books show triumph through adversity. Dr. Pirnot, you did it again,you made me cry. Your books are always heartwarming and heart wrenching. Thank you Dr. Pirnot for teaching all of us "The Above All Others Principle".
Contact Author -