Lucky's Plott
A Plott Hound Tale
Libby Bagby
2013 Bronze Medal
60 Pages
Check current price
Children - Grade 4th-6th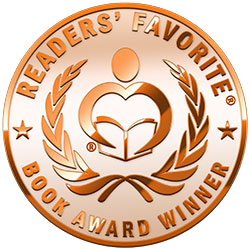 Reviewed by Katelyn Hensel for Readers' Favorite

Lucky the Plott hound is an adventurer. He loves to frolick with his owner, and hunt with the other hounds in the neighborhood. Uh Oh! One day, things go terribly wrong! One minute, Lucky is chasing a raccoon and is excited to be the member of his hunting pack to nab the little bugger for his owner, when all of a sudden, he is lost! Hurt and afraid, Lucky doesn't know what he is going to do and how to get home, when all of a sudden, he meets a family that he may never want to leave. In her lovely mixture of non-fiction and imagination, Libby Bagby shares with readers a beautiful story about the Plott Hound, the state dog of North Carolina!

"Lucky's Plott" by Libby Bagby is the true story of how one lucky plott hound found his way to his forever home. Have you ever wondered how a puppy dog sees the world? Have you ever thought about what they see and do before they come home to live with you in a nice cushy home? This is an excellent book that paints a fun and fascinating picture about just what a dog thinks about when it is going about his business. I was impressed by the level of vocabulary and imagery in such a small children's book. You get a real sense of the ideology of adopting a dog, and it is fun to see the huge dog family that Lucky eventually gets accepted into.
The Lost Crew
Sequel to The Pirate Bride
Ryan McKinley
2013 Honorable Mention
146 Pages
Check current price
Children - Grade 4th-6th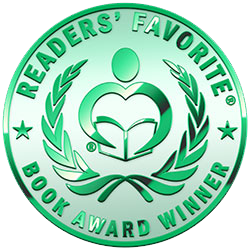 Reviewed by Michelle Robertson for Readers' Favorite

"The Lost Crew" (sequel to "The Pirate Bride") was written by Ryan McKinley and illustrated by Jerry Bennett. This book is uniquely created with an adventurous, mysterious, fictionally historical story. It is appropriate for readers of all ages. Having a big family can be hard on the eldest of 13 and having young, loud, obnoxious, and forever on the go brothers is particularly so. It is almost entertainment for those around to view a big family on vacation. This is when Rachael decides to escape her family for a while and take up surf lessons. William, her surf instructor, is but 2 years older than she, and a native to the island. Rachael enjoyed her surf lessons with William that week, but little did she know this particular night's lesson would change her and his life forever.

Having beautifully illustrated pages and a descriptive imaginative story line, it allows the readers to let their minds drift into the different periods of time. Historical fiction and children's books are my favorite of all to read. The genre allows the reader to understand the historical nature of what they are reading but also let their minds be drawn into the story. That is a fun and creative way to learn without knowing you are doing so. With each turn of the page and jump in storyline within each chapter of this book the reader gets a descriptive picture of what each time period and culture would have been like, from the surroundings, clothes, and even from the dialogue of persons.
Tristan Wolf
Mariana Llanos
2013 Finalist
34 Pages
Check current price
Children - Grade 4th-6th
Reviewed by Amber Ryan for Readers' Favorite

"Tristan Wolf is unlike most children's books. This is an enjoyable story about a little boy named Tristan who loves to daydream. Tristan is a boy who obviously feels a little different from his family, and he expresses this through his daydreams. The story line follows Tristan's adventures as a boy being raised by a wolf pack. He is trying to find out where he fits in. As the story unfolds, Tristan Wolf becomes aware that he is different from the rest of the wolf pack, and sets out to find humans, to see if he fits in with them. Daydreaming is a great way for children to express their creativity, and this book does just that.

I liked the daydreaming aspect of this book because it twists both fantasy and reality together in order to create a truly entertaining and interesting tale that is appealing to both adults and children. This book teaches children creativity in a way they can relate to, and at the same time introduces them to a general ideas of differences and norms between groups and how the perceptions and stereotypes are not always true. It was very appealing to my eight year old nephew because he is at the age where kids are starting to try and figure out where they fit in with their peers, and need to realize and learn that not everyone they will come across is the same and that it is okay to be different.
Erby's Turn To Rake
Christopher Epling
2013 Silver Medal
34 Pages
Check current price
Children - Grade 4th-6th
Reviewed by Anne Boling for Readers' Favorite

"Erby's Turn to Rake" by Christopher Epling is a delightful chapter book. The cover immediately caught my attention with its bright colors and odd looking creatures called Polliwogs. The other polliwogs were doing their chores while Erby lay in his bed sleeping. He heard them asking about him but he still didn't want to get up. It was Erby's turn to rake and Mr. Bullock was looking for him. Erby could only see two choices, to run away or to face Mr. Bullock. He decided to run away and became lost. The polliwogs believed Erby had wandered too far from the village and became food for the Kroftymofts. Mr. Bullock was concerned and Erby missed his snack. Erby continued to travel moving farther from his village, while the village became more and more concerned. So continues Erby's journey and adventures.

"Erby's Turn to Rake" is a tale about facing responsibilities. Christopher Epling has created a superb tale that will hold a child's attention. The illustrations are breathtaking. Epling is both the author and the illustrator. Epling began writing this tale while he was deployed. As he thought about family and home the plot began to take shape in his mind. Thus Erby was born. Though this is considered a chapter book the chapters are very short and easy to read. The illustrations bring the characters to life. There is a message in this that can be shared between guardian and child, a message of love, responsibility and care. Mr. Bullock cares enough to face his fears and go looking for Erby, just as most parents love their child enough to keep them safe, warm and protected. I highly recommend "Erby's Turn to Rake" for preschool through sixth grade. Well done Mr. Epling.
Bullied Over Sandman's Falls
Barbara Bologna
2013 Finalist
52 Pages
Check current price
Children - Grade 4th-6th
Reviewed by Author Anna del C. Dye for Readers' Favorite

What a great ride I had reading this book! I actually didn't want to put it down. It is a smart family-friendly tale. I was worried about the theme at first, but it was very well done and it has become a great read. Pete is more than ready for a little fishing vacation with his family until his aunt and cousin join in the fun. Harold is three years older than Pete's nine, and likes to bully him. At least he had in the past. This year he is taller and broader than the last time, and he even smiles. Maybe, just maybe, he has changed. After one look at him in the airport, when Harold starts calling him Petie, Pete knows life will be anything but fun with him around. His cousin hasn't changed, just grown bigger and meaner. Harold soon starts getting Pete in trouble by doing mean things and then pretending that it was all Pete's idea when they are in front of their parents. Pete thinks he can handle it, until Harold no only makes trouble for him but also starts bullying his five-year-old little sister. It all comes to a horrible standoff when Harold stops him from rescuing his little sister from going over the Sandman's Falls. Was he really trying to kill her and blame Pete?

The story is very interesting. It will be well-received by elementary school-aged children all over the world. It is a good tool to help children learn how to fight against bullying. Barbara did a good job on the theme and has made a wonderful book on it. This is a job well done!
The Adventures of Ralph Ribbit
Louise T. Constantinople
2013 Gold Medal
104 Pages
Check current price
Children - Grade 4th-6th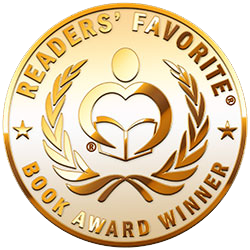 Reviewed by Anne Boling for Readers' Favorite

When Coach Jack Stone slipped and sprained his foot, Ralph Ribbit volunteered to pick up the new track shirts for his son's track team. He knew a lot of people were counting on him and he was running late. Everything seemed to be going wrong for Ralph. He had to travel upstream to Leaps and Bounds although he was unfamiliar with the area. Bravely, Ralph sets out on his journey even though he cannot find his map. The reader travels along with Ralph as he makes his way upstream. Along the journey he gets side tracked by some playful crows, two squabbling rattlesnakes, and a bragging neighbor.

"The Adventures of Ralph Ribbit" is a vastly entertaining fable. Louise T Constantinople has created delightful characters that are both humorous and engaging. I certainly am not a fan of snakes but she managed to make even the snakes delightful. There are several lessons to be learned from this tale: the importance of family, how to make friends, and the importance of friends. Constantinople reminds us to never give up. The descriptions are vivid. I was a little frightened when Ralph saw two pairs of eyes. The love Ralph has for his children is heartwarming and demonstrates the extra mile we will go for our little guys. The illustrations by Terry Pond are beautifully done. Even without color they are perfect to go with this story. I would consider this a bedtime tale for it is entertaining without over stimulating. It is one of those stories that you would read a chapter of right before bed time. I highly recommend this book.
Ori's Amazing Purpose
Mike and Carol Wyrick
2012 Honorable Mention
80 Pages
Check current price
Children - Grade 4th-6th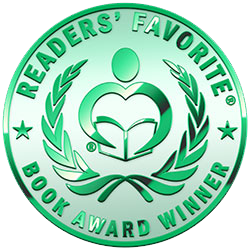 Reviewed by Robin Clark for Readers' Favorite

Ori is a very special part of an amazing time in Christian history. He is the one to carry our Lord and Savior into the city of Jerusalem during the Passover. Ori is the donkey colt spoken of in Zechariah:
"Rejoice greatly, O daughter of Zion! Shout, Daughter of Jerusalem! See your King comes to you, righteous and having salvation, gentle and riding on a donkey, on a colt, the foal of a donkey" (Zechariah 9:9).
This story is written through the eyes of Ori. He overhears his master, Ezra, speaking with his sons and telling them of God, his love for us, his creation of all things, and how he has a special purpose for everyone. Ori is sure that there is more to the life of a donkey than just pulling a cart. So when his master sells him to another, he meets another donkey named Omar, to whom he begins to tell of God and of the special plans he has for all. Omar tells Ori to accept his lot in life and stop believing in such nonsense. But Ori just knows that the God who created him does indeed have a grand plan for him. Follow Ori on his wonderful journey of discovery.

How delightful! What a great story for your children. It explains faith and God's special purpose for you in a way that your kids can grasp. It is a marvelous idea to describe such a wonderful time in Christianity through the eyes of an animal who had the honor of carrying our Lord through the palm lined streets of Jerusalem during Passover. Blessings to the authors Mike and Carol Wyrick.
Buddy's Tail
K. Anne Russell
2012 Bronze Medal
178 Pages
Check current price
Children - Grade 4th-6th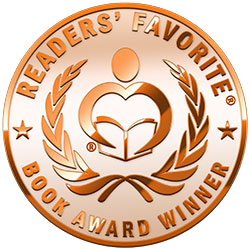 Reviewed by Molly Edwards for Readers' Favorite

As an owner of two young dogs, along with being a parent to two young boys, I am always looking for new and exciting children's books, mostly those with animals in them. When I read the description of K Anne Russell's "Buddy's Tail", I was excited to jump into a new middle grade novel filled with lovable, furry animals. What I found between the pages of this book was so much more than just a simple novel for middle grade readers. It is a book that is filled with creativity and a plot line that is very unique and gripping for readers of all ages. I found the writing style of Ms. Russell to be instantly engaging. Buddy, a not-so-average poodle, whose owners neglect him, goes without food more often than not, and just feels really ignored. But then Buddy gets some life saving friends, MacKenzie and Javier. Two very different dogs (a Border Collie and a chihuahua) pull together at a time of need for their dear friend Buddy bringing him scraps of food and friendship. Sadly, tragedy arises and Buddy dies but gets a second chance in life to be loved and honored for the amazing abilities he has as a dog. The reader gets to know Buddy through heroics and love, and often through abuse and neglect. When Buddy's second chance comes around, we want to take Buddy and all his furry animal friends and give them all a loving happy home.

This is beyond an ordinary children's book with a 5 star rating. It is something that everyone should read, young and old alike. It will grip your heart and never let you go until the last pages. You'll laugh, smile, be angry and cry, but in the end, the message of standing up for what is right, and taking on responsibility in a moving way will forever be with you. I highly recommend this book to all, and I am looking forward to what the author offers her fans next.
Saltwater Taffy
Eric DelaBarre
2012 Gold Medal
272 Pages
Check current price
Children - Grade 4th-6th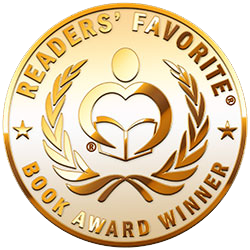 Reviewed by Karen Pirnot for Readers' Favorite

"Saltwater Taffy" by Eric Delabarre is one of the best children's books I've read in years! The story about the antics and the growth of five friends in the Pacific Northwest involves a search for the long-lost treasure of pirate Jean Lafitte. Pieces of a puzzle are gradually leaked and those that can decipher the codes have access to the treasure. The only problem is the gang of friends has an adversary in the name of Old Man Sheesley, a strange and lonely man who gives profound advice but appears bent on undermining the efforts of the gang so that he can claim the treasure for himself. Along the pathway to the buried treasure, the group of friends find themselves threatened by a bear, a cave disaster and a rival baseball team who considers the members of the gang a bunch of unskilled losers. As Scott, Zippy, Jaq, Gary and Jimmy seek to find a treasure which will make them rich and famous. They also discover friendship, loyalty and the importance of believing in oneself.

Delabarre has so many wonderful messages contained in the ongoing adventures in this book. It is delightful for the reader to be using his or her imagination to try to solve clues to a puzzle while, at the same time, learning about the important things in life. The children are all adorable, with each facing his or her own teenage demons in the form of doubts, anger and lack of self-esteem. No matter how old you are, this story will both touch your heart and provide a refresher course on the various messages of life's journey.
Chrystallia and the Source of Light
P.M. Glaser
2012 Silver Medal
Kindle Edition
Check current price
Children - Grade 4th-6th
Reviewed by Debra Gaynor for Readers' Favorite

"Chrystallia" by P.M. Glaser was a pleasure to read and review. Glaser has created a magical world brought to life through beautiful illustrations and brilliant writing.

Siblings Maggie and Jesse were facing a family crisis; their home was being repossessed and their mother was dying. Like many siblings the two rarely got along. Maggie is the elder of the two siblings; she is also pouty and immature. The tale begins with the hunt for the perfect Christmas tree. When the tree is located Jesse does not want it cut down. Somehow he knows it is a special tree.

Much like Alice in the famous tale, the siblings fall down a hole in the tree. They land in a strange world filled with crystals and stones. When Jesse turns on his flashlight the crystals come to life. They transform into crystalline people that crave light. There are kings, queens, princes, princesses and imaginative creatures, each with their own personality and voice.

But as in life, there are also evil crystalline people who want the life giving light of the flashlight for themselves. Maggie and Jesse are quickly caught up in an adventure that will test their wits and love for each other. Author P.M. Glaser successfully weaves the threads of this multidimensional plot into an exciting adventure with a deep message.

While this book is written for younger readers, adults will find this tale enchanting as well. It would be remiss of me not to mention the beautiful art work in this book. I repeatedly reviewed the magnificent illustrations of the characters. Kudos to artist Dave Zaboski.

I love this book. I quickly became a part of the fast paced adventure and was drawn in by the mystery and fear of the unknown with Maggie and Jesse. I hope this continues into a series and even finds its way onto the silver screen. I highly recommend this book and expect it to become a young adult classic.
Contact Author -