Bruce and the Road to Courage
The Adventures of Bruce and Friends - Volume 1
Gale Leach
2016 Bronze Medal
192 Pages
Check current price
Children - Grade 4th-6th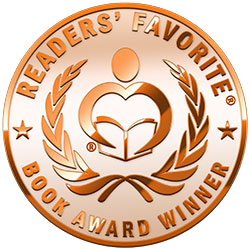 Reviewed by Mamta Madhavan for Readers' Favorite

Bruce and the Road to Courage - (The Adventures of Bruce and Friends) (Volume 1) by Gale Leach is the story of Bruce who does not want to become a butterfly. Bruce is the butt of jokes among other caterpillars because of his fear of heights and his reluctance to become a butterfly. Unable to take it anymore, he runs away from his home. Along the way, he meets other creatures and makes friends with them. The young moth caterpillar whom he befriends is captured by a bat. Bruce is determined to rescue her. He asks the help of a few friends: a mockingbird, a spider, and an aging firefly. They are captured by the bats' cruel leader, Stang, when they try to enter the cave and all hopes of escaping seem to be impossible. But Bruce rises above everything and decides to save all the captives in that cave. Will Bruce's plans work out? Will everyone inside the cave join him in fighting the evil leader, Stang?

The story is an exciting and lighthearted adventure that is very cheerful and endearing. It exposes a child to not only their surroundings, but also encourages them to deal with unexpected situations and problems in their lives. Bullying, true friendships, and doing the right thing even during times of adversity are highlighted. The book is exciting because of the many subtle and positive messages it gives to young readers. It is a beautiful classic story, rich in language and with some wonderful imagery. The story, the language, the imagery, and the concept are all perfect for children.
Welcome to Monstrovia
Tales of Monstrovia, Volume 1
Mark H Newhouse
2016 Bronze Medal
320 Pages
Check current price
Children - Grade 4th-6th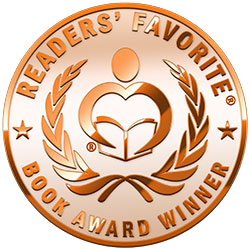 Reviewed by Lit Amri for Readers' Favorite

Welcome to Monstrovia (Tales of Monstrovia, Volume 1) by Mark H. Newhouse centers on young Brodie Adkins, who is sent to spend a vacation with an uncle he has never met. He thinks he is going to Key West, Florida, but he arrives in Monstrovia instead, where his uncle is a hero and a defense lawyer for the inhabitants of the fantasy land. He has big case he needs to work on and makes Brodie his legal assistant. Can young Brodie handle Monstrovia's oddball citizens?

The cover art is eye-catching, and the concept and plot are solid. However, I'm ambivalent about the pacing. It's a tad too fast for my liking. On the other hand, as this book is targeted at middle graders, my nephew (who read the book on his own) and my niece (who read it with me) had no complaints about the pace of the story – as an adult reader, I can't argue with their views.

It is undeniable, however, that the story is highly imaginative and I couldn't find a single dull moment. Welcome to Monstrovia is action packed and full of surprises. It also serves as an early means for kids to understand court proceedings, or perhaps influence them to consider being a lawyer as a profession in the future. All in all, in the words of my young relatives, Welcome to Monstrovia is 'fast, funny and entertaining.'
Lucy in Her Secret Wood
A Story Inspired by Wordsworth's wild child Lucy Gray
Christina M. Pagès
2016 Silver Medal
272 Pages
Check current price
Children - Grade 4th-6th
Reviewed by Emily-Jane Hills Orford for Readers' Favorite

Lucy's step-father didn't like her. In fact, he called her Nuisance. Never Lucy, just Nuisance. He even locked her in her bedroom, not allowing her outside. It was like a prison. So when her step-father took her deep into the woods and left her there, Lucy felt like she had just been set free. Just like the trees and the meadow full of wildflowers, even the fresh running brook – Lucy was now free. She was no longer afraid because she knew that the woods would take care of her. And it did, as did Will, a boy just little older than Lucy, who befriended her and brought her much needed supplies of food.

All was well in Lucy's world until others discovered that she was living alone in the woods. The police came and took her away. They tried to convince her that it was for her own good. The woods was not a safe place, or so they said. But Lucy knew better. And so did Will. When Lucy was trapped in an orphanage, Will found her and helped her realize that she, Lucy, the Wild Child as he called her, needed the woods as much as the woods needed her.

This story is absolutely beautifully written, tender and compassionate. I haven't read such a touching story since my mother gave me a copy of Gene Stratton-Porter's A Girl of the Limberlost. Christina M. Pagès' Lucy in Her Secret Wood is a real classic, a story that gently opens the reader's eyes to the powerful connection between humans and nature, as well as the power of music that is like a delicate web that intertwines between all of life. Powerful and unforgettable.
Nelson Telson
The Story of a True Blue Blood
Heidi Mayo
2016 Gold Medal
218 Pages
Check current price
Children - Grade 4th-6th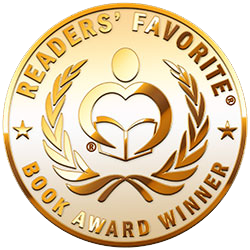 Reviewed by Hilary Hawkes for Readers' Favorite

Nelson Telson: The Story of a True Blue Blood by Heidi Mayo is a charming, perceptive story for children. Eleven-year-old Mariah is dreading starting yet another new school (her father's work means they move every year), fearing she won't fit in or know anyone. She takes solace in the beauty and peace of nature and the beach, and finds an ancient spearhead which appears to have magical powers. When she holds it she is able to communicate with the different sea and shore-line creatures she comes across – especially a horseshoe crab called Nelson. As she struggles to cope with a new, and at first horror of a teacher, her painful shyness, her unkind cousin who comes to stay, and her father's illness diagnosis, Mariah retreats into different "nows," both past and future, where she finds friends in the creatures who believe in her, and learns much about herself and others.

I loved the way this gentle and insightful story unfolds as it explores the inner world and struggles of Mariah. Readers will empathize with her feelings of loneliness and anxiety, and lack of control over what happens to her. Heidi Mayo shows great insight into her character's emotional states. The world that Mariah is able to enter is where she feels safe and has a sense of relief and comfort, and this is where she develops her own resilience and wisdom that helps her when she returns to her everyday life. The message of the story is that we have more inner strength than we might at first know, and that facing what we fear and changing the way we view situations can lead to change and growth. The plot has a gentle pace that seems to grow in step with Mariah's own personal growth – with plenty of intrigue and magic along the way.

I loved the information about the different sea creatures and references to ancient and historical ways of life that weave themselves so naturally into the story too. Nelson Telson is a well-written and wise story that looks beneath our views of the everyday and finds a perceptive truth and beauty about life and relationships. And there is something very special about a book that can convey that to children at the same time as telling a good and entertaining story. Recommended.
Daniel the Draw-er
S. J. Henderson
2015 Finalist
138 Pages
Check current price
Children - Grade 4th-6th
Reviewed by Vernita Naylor for Readers' Favorite

Daniel the Draw-er by S.J. Henderson is a magical children's tale about Daniel and his magic pencil. Daniel is your average nine-year-old boy and he loves to draw. His mom is concerned about him and wants him to go out and find more friends. "Daniel, Annie is a nice girl, but it's not healthy to have only one friend." Daniel likes Annie and he considers her his best friend. With Annie, Daniel feels that he does not need any other friends because of the adventures they share. One day Daniel does find other friends by the stroke of his magical pencil. Come along with Daniel in Daniel the Draw-er by S.J. Henderson and meet Whiskers, Pi-zzabot, Macaroni and a cast of other magical characters.

Daniel the Draw-er by S.J. Henderson is an ideal book for children. It is full of adventure as seen through the eyes of a child. S.J. Henderson takes the reader on a journey of imagination and fantasy with not only Daniel but Annie as he begins to share his magical pencil with her. Who could have imagined that with a pencil, eraser and paper a whole world opens up for a child? Daniel the Draw-er by S.J. Henderson shows us how vivid the imagination is of a child. If you are looking for a fun, adventurous and magical book to read to your child, consider Daniel the Draw-er by S.J. Henderson.
The Time Hunters
The Time Hunters Saga Book 1
Carl Ashmore
2015 Finalist
262 Pages
Check current price
Children - Grade 4th-6th
Reviewed by Michelle Stanley for Readers' Favorite

The Time Hunters is a fantasy by Carl Ashmore. Becky Mellor isn't excited about spending the holidays with Uncle Percy, an eccentric inventor who lives at Bowen Hall estate. However, she soon reconsiders when she and Joe, her brother, see a saber tooth tiger, a triceratops and Will Scarlett living on the estate. Uncle Percy journeys into the past to find the Golden Fleece and takes Becky and Joe along in his time machine. While they are gone, Otto Kruger ransacks the kids' bedrooms at Bowen Hall, which puzzles everyone. The family takes another trip into the Minoan era and King Minos arrests them. If they can escape the feared Minotaur of the Labyrinth, they will have their freedom. Becky worries about Uncle Percy's odd behaviour, and wonders why she sees the same mysterious looking stranger everywhere they go.

My son was happy that I had The Time Hunters to review, because he didn't get the chance to finish the school library's copy. He had a positive reaction to this book by Carl Ashmore. I was also pleased reading the story, which took me on an adventure with its mythical and prehistoric creatures. Carl Ashmore has written an entertaining book that children will love, while learning about the past in an interesting way. Readers will get good visuals from his descriptive, imaginative writing. The story has a very intriguing beginning and the author ensured that the rest was too. There are three more adventure books in The Time Hunters Saga.
The Mystery at Darcy's Discount Store
Gracie's Mysteries--Super Spy Series Book 1
Angie WIlson
2015 Honorable Mention
64 Pages
Check current price
Children - Grade 4th-6th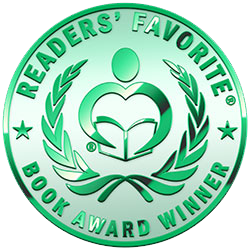 Reviewed by Brenda Casto for Readers' Favorite

The Mystery at Darcy's Discount Store (Gracie's Mysteries--Super Spy Series Book 1) introduces readers to ten-year-old Graceanne Faith (Gracie). She is a ten-year-old girl who loves to solve mysteries, even going so far as to investigate around her apartment complex every Saturday. While she has been called the nosiest kid in the building, she's really just inquisitive. She is looking forward to summer vacation, but when one of her investigations causes her to wind up with a sprained ankle, it seems she will be spending her summer going to work with her mother at Darcy's Discount Store. When merchandise starts missing from the store, it doesn't take Gracie long to wind up right smack dab in the middle of a mystery. Can she solve the mystery, but more than that, can she convince everyone that she knows who the guilty culprit is? Perhaps a sprained ankle just might lead to the most adventurous summer that Gracie has ever had!

The Mystery at Darcy's Discount Store by Angie Wilson is the first book in the Gracie's Mysteries-Super Spy Series and is truly a delightful read. I really enjoyed the cast of well written characters. Gracie seems like a very down to earth, grounded ten-year-old that loves and respects her mother. Gracie is sometimes funny, very observant, and at times seems very mature for her age. She comes from a single parent home and there are glimpses of financial worries, but we also see that her mother intends to further her education in order to provide a better life for Gracie. There are so many positive messages woven into The Mystery at Darcy's Discount Store, but it is Gracie's faith in God that certainly made this story a winner in my book! The illustrations are darling, and certainly allowed me to get a clear picture of Gracie which enhanced the story for me. A smoothly written story where Ms. Wilson provides a bit of a plot twist that will hold the attention of readers as they follow along with Gracie while she tries to solve the mystery. While the author wraps up the story nicely, she also provides the promise of a brand new adventure for Gracie. Young and old alike will enjoy reading about Gracie solving the mystery at Darcy's Discount Store.

To say that I loved this story is an understatement! The pairing of illustrations with the written word allowed me to envision Gracie and her mannerisms. The faith based theme of the story was very well done and the author captured the feeling of what it might be like to be raised in a single parent home, but also how the single mother might feel. This truly is a solid five star read!
Lost in Boston
Jane R. Wood
2015 Bronze Medal
144 Pages
Check current price
Children - Grade 4th-6th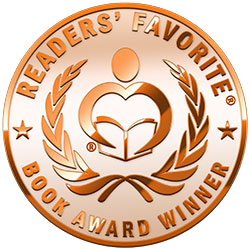 Reviewed by Sarah Scheele for Readers' Favorite

Lost in Boston by Jane R. Wood was an enjoyable read, deftly disguising educational facts in a fictional format to interest young readers. Book 5 of the Johnson family series, it takes the likable brothers Joey and Bobby and their little sister on a tour of Boston. Their enthusiastic mother Jennifer guides them through numerous important landmarks of Boston, blending in a light romantic subplot involving Joey and a Boston girl, as well as a brief crime episode to keep the history from taking over. A visit to relatives in Boston, culminating in a wedding, grounded the trip realistically in the daily lives of children. Jane Wood's writing showed comfort both with children and with the topics the book covered. Joey, Bobby, and Katy had cute little personalities and were respectful of and attentive to their mother.

Jane R. Wood has an approachable style that keeps the history light enough for the audience while retaining solid details. I personally have never been to Boston and learned a lot about the city from this book. For instance, I had not been aware before that there was a free African-American community in Boston beginning as early as the 1600s. It shows freedom in this city has a long history. The numerous references to foreign immigrants and Italian food gave a good insight into Boston's immense diversity. I want to try cannoli after reading this! Sites visited included the USS Constitution, Paul Revere's home, the Old North Church, a historic graveyard, and of course wonderful Fenway Park. Lost in Boston really did get me lost in the past of this city.
ARRGH!
Stacey R. Campbell
2015 Silver Medal
284 Pages
Check current price
Children - Grade 4th-6th
Reviewed by Katelyn Hensel for Readers' Favorite

Christopher has been kidnapped! If that's not bad enough, the nasty Captain Redblade also managed to make off with a beautiful young lady and her father too. It's up to Christopher to find a way out of his predicament and save them from danger. It's high tide and time to set sail on an amazing adventure of a life time. Arrgh! by Stacey R. Campbell is without a doubt my favorite Middle Grade book that I've read this year! I admit, I have a soft spot for all things piratical, but I think I would have loved this story even if it wasn't about my favorite kinds of swashbuckling scallywags.

The illustrations, provided by the talented M.S. Corley, really helped to set the tone for adventure, and although they weren't obvious, I enjoyed the illustrations very much. Maps are always fun for kids because they get a visual sense of what the book is about. Another thing that I appreciated was the glossary of terms. While once common, these terms are far from ordinary to today's youth so if you expect them to know "aft" and "Halyard" you better provide! Campbell did just that, and in doing so improved the seafaring vocabulary of both children and adults (myself included!)

Arggh! is an awesome book. It's going to make kids of all ages long for the salty seas and the adventurous life of piratedom. I will be gifting copies of this to my niece and nephew shortly and recommend it to anyone with kids, or even adults who want to dive into some cute and fun Middle Grade fiction.
Kibble Talk
Volume 1
Cynthia Port
2015 Gold Medal
Kindle Edition
Check current price
Children - Grade 4th-6th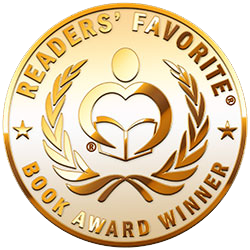 Reviewed by Brenda Casto for Readers' Favorite

Young and old alike are going to have a howling good time reading Kibble Talk by Cynthia Port. Tawny is a fifth grader that never backs down from a dare ... so when her best friend Jenny dares her to eat a piece of dog food, well, she can't help but do it. Once she does, she finds that she can converse with dogs. When her dog Dinky, a giant Great Dane, reveals his one big dream of becoming a lap dog, she knows she has her work cut out for her. When the dog show comes to town, she decides to enter Dinky in order to help him achieve his dream. One thing's for certain; Tawny has her work cut out for her. Can Dinky the Great Dane become the inner small dog he has always dreamed of?

I don't think I have ever read a book quite like Kibble Talk! It's a book that quickly appealed to me because of the cover, but after just a few pages I was hooked on the story and characters. Tawny is a funny character; she is just a bit shocked at the gift she has, and her dog Dinky has a way of getting her into trouble on occasion. The problems that crop up between her and Jenny seem very realistic, it even had me thinking back to my best friend in school and the squabbles that we had! I loved the resolution between the pair, and felt there were a few positive life lessons that readers would learn about friendship and how important it is. I also felt that the interactions with Tawny and her family were wonderful. The author captured a typical family who really had things going on beneath the surface, things that Tawney seemed to miss until Dinky pointed it out to her.

Ms. Port is a wonderful storyteller who has the ability to provide a visual feast of funny situations where Dinky was concerned. I found myself laughing out loud at his need for pink; it was really like his inner diva was unleashed. I could just see this huge Great Dane with pink polished nails trying to fit into a kennel that he could only get his head into, and that's just how the entire story went. I was never sure what might happen next, but I knew it would keep me laughing! This book is a perfect read for anyone. With catchy chapter titles and a plot with never a dull moment, it truly is a book that I really couldn't put down. Animal lovers are in for a real treat, but honestly, anyone looking for a page turning, laugh out loud read will be delighted with Kibble Talk as well.
Contact Author -