Ori's Amazing Purpose
Mike and Carol Wyrick
2012 Honorable Mention
80 Pages
Check current price
Children - Grade 4th-6th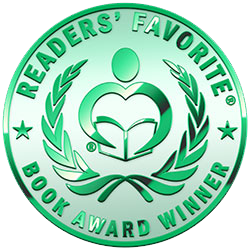 Young people naturally dream about their futures. They are influenced by family, friends, and teachers as well as the Bible and other books, television, movies, life experiences, and their unique abilities. Reinforcing dreams with positive role models is essential. Ori's story, along with the Discussion Guide included at the end of the book, helps young readers share thoughts and questions with friends and small groups. Ori the donkey overhears his master talking to his son about God, creation, and a special purpose for every living thing. Convinced that he has his own special purpose-one which exceeds what others expect of him-Ori overcomes hardship and discouragement through faith and perseverance. This allegorical story will inspire young readers to do the same.
Buddy's Tail
K. Anne Russell
2012 Bronze Medal
178 Pages
Check current price
Children - Grade 4th-6th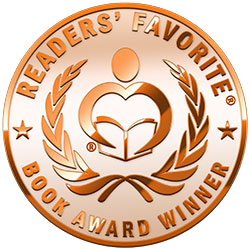 Buddy Boutonniere, a big-hearted Standard Poodle, subsists in the bare backyard of a tract home in the desert city of Yucca Dunes. MacKenzie, a Border Collie, and Javier, a Chihuahua, provide Buddy with scraps when his neglectful owners forget. When Buddy's owners decide to move, Buddy meets a wonderful lady who visits his house with prospective buyers. The poodle's humans try to sell him and Buddy goes through a series of unsuitable situations. The final family returns Buddy not realizing his owners are out of town. His only lifeline, MacKenzie, is killed by an evil Hummer driver. Javier tries to support Buddy with the aid of Dumb Derek, a brain-damaged Rottweiler. The two are unable to help. Buddy dies, but is brought back to life by Sonny, the Good Shepherd. Sonny grants Buddy's wish to live with the lady, in return for his promise to go with Sonny when he comes back for him. Buddy has a happy life with the lady and her dog, Skootch. Together they rescue abandoned Leroy and abused Roxanne. Years later, during Skootch's fifteenth birthday party, Sonny comes for Buddy. Sonny takes Buddy to Haven, canine paradise, where he is reunited with MacKenzie. Sonny explains the rules; dogs acquire free will and give up caring for humans. Their only responsibility is to help guide other dogs to Haven. Buddy excels at guiding, but on a mission to bring back a bomb dog from Afghanistan, Buddy helps a human, the dog's Marine partner. The residents of Haven are furious and Buddy is exiled to the perimeter of paradise. There he meets a girl who has died of cancer and befriends her, another infraction. He is dragged before the communal tribunal, where MacKenzie defends him. With the help of the marine and the girl, she convinces the judges that Buddy is not an offender, but a hero.
Saltwater Taffy
Eric DelaBarre
2012 Gold Medal
272 Pages
Check current price
Children - Grade 4th-6th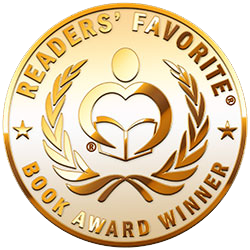 Saltwater Taffy is an Accelerated Reader title, endorsed by 12 Teachers of the Year around the country.  The adventure story follows the lives of five 'tweenage' friends as they uncover a treasure map that once belonged to the ruthless New Orleans pirate, Jean Lafitte. The discovery thrusts them from one treasure-hunting adventure to the next as they try to out-wit, out-think and out-maneuver everyone from the one-legged junk-yard man and an overbearing town bully, to the creepy old man living at the top of the hill. Saltwater Taffy is a coming-of-age adventure that grabs the reader and never lets go.
Chrystallia and the Source of Light
P.M. Glaser
2012 Silver Medal
296 Pages
Check current price
Children - Grade 4th-6th
A life affirming story about a fourteen year old girl and her eleven year old brother who, on the eve of their last Christmas with their dying mother, take a magical journey through the underground world of crystals and minerals in search of the source of light.
Miss Sugar Crumb's Magic Kitchen
Malinda Mitchell
2012 Finalist
42 Pages
Check current price
Children - Grade 4th-6th
Miss Sugar Crumb is a fair young maiden who loves animals and people. She enjoys feeding animals and taking food to the sick and needy. She never asks anything in return for her generosity. Wonderful, magical things happen to both animals and people who taste the treats cooked in her kitchen. Among those affected by this magic are a young couple and some forest animals. Their story comes alive with Malinda's words and Nora's beautiful illustrations. Miss Sugar Crumb's Magic Kitchen is a finalist in the Readers Favorites 2012 Annual Awards contest Author Malinda Mitchell has been writing fiction for all ages for more than forty years. However, writing children's stories is her passion. She lives in Mississippi with her husband, Alton, and their fifteen-year-old son, Anthony. She has four grown children and eight grandchildren. Malinda is a graduate of West Georgia Technical College and is a retired nurse. Illustrator Nora Tapp Franzese lives in New York, with her husband, Frank, and her creative little ones. Nora is a graduate of New York Institute of Technology in Fine Arts & Design and holds a master's degree in art education from Dowling College. She has been painting and illustrating for over 20 years and teaching art for 10 years. She enjoys the creativity and talents of the many students who have inspired her throughout the years.
The Pirate Bride
Ryan McKinley, Anna McKinley and Jerry Bennett
2011 Gold Medal
95 Pages
Check current price
Children - Grade 4th-6th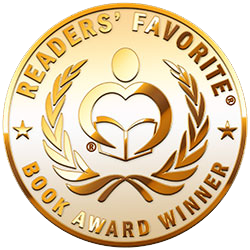 Time Travel,  Lost Pirates, and Annoying Little Brothers!

Discover the adventure in this Foreword Reviews Book of the Year Finalist and Reader's Favorites Book of the Year Gold Medal 2011 Winner

The Pirate Bride                 
There is no escape from responsibility...even on vacation.
That doesn't stop 13 year-old Rachel from trying. A day of surfing, away from all five of her younger brothers, is meant to reward Rachel for all of her hard work at home. Instead, it turns into the greatest adventure of her life.

A wipeout catapults Rachel and her surfboard to a strange part of the ocean, far away from land and her family. Rescue arrives, or so Rachel thinks, in the form of an old sailing vessel. She quickly realizes that her heroes are lost pirates, some of which regard her as a threat, others which believe her to be their own rescuer-The Pirate Bride.

Voyage with Rachel as she applies her experiences with her rowdy brothers to the task of earning the pirates' trust, at the same realizing that even her unruly siblings aren't as bad as a ship full of lost pirates.

"The Pirate Bride" is an original story from the imagination of ten year-old Anna McKinley and brought to the page with help from her father, Ryan. Adding to the magic and wonder of the story are beautiful, pencil sketch illustrations by the artist Jerry Bennett.

Funny, moving and thoughtful, "The Pirate Bride" will enthrall readers of all ages as they discover, along with Rachel, that family can be the greatest treasure.
Cecile and The Treasures of Belamor
Mystic Heroine Adventures
Marilyn Churchill
2011 Bronze Medal
140 Pages
Check current price
Children - Grade 4th-6th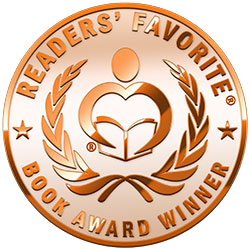 Earthquakes shake Castle Belamor and repairs are costing Princess Cecile a fortune in gold. A neighboring king offers financial support in exchange for her hand in marriage. But Cecile is determined to find her own solutions.
Deep in the caves of Belamor she discovers the heart of the problem. A dragon is waking from five hundred years of slumber. Cecile and her friends must decide whether to put the dragon back to sleep or lead him through three doors to freedom.
The mysterious caves hide suspicious dwarves and secretive fairies. And an ancient rivalry between two powerful wizards has been rekindled. Even her trustworthy friends have opposing agendas. But friend or foe, they all play surprising roles in the many twists and turns of this fast-paced adventure.
This is the second book in the Mystic Heroine Adventures® series that began with Cecile and The Spider Queen.
The Summer of the Crows
Tony Ducklow
2011 Bronze Medal
172 Pages
Check current price
Children - Grade 4th-6th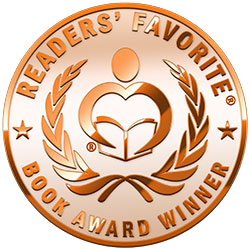 Assassin Robots. Zombie Carp. Rabid Leprechauns. They were all waiting. Waiting for Tucker McTeal and his pals in Tucker's basement.

It was the traditional end of the school year video game marathon and it had the possibility of being the best sleepover ever. But the events and consequences from that fateful night changed everything.

A sudden summer storm. Orphaned baby crows. What Tucker thought was a curse becomes a gift that reconnects him with his friends and his neighborhood. He is about to have the kind of summer that will stay with him long after the last green leaf has turned golden.

Follow Tucker and his pals as they take a hair-raising ride in an inflatable castle, battle the legendary wildcat Evil Caesar, and discover that crows might be the most intelligent animals on earth.
The Above All Others Principle
Dr. Karen Hutchins-Pirnot
2011 Silver Medal
194 Pages
Check current price
Children - Grade 4th-6th
Eight year old Allie Henderson returns home from school early to find a note from her mother saying she has taken Allie's brother to the hospital for safety and will return to pick up Allie soon. Allie hears a roaring sound and goes to the front door and opens it, only to be caught up in the flood waters which have resulted from days of rain. Allie is initially terrified until she remembers to use her grandfather's practical principles to help guide her through to safety. Then she meet Tula, a blind African-American woman who is alone and lost and in need of assistance. Together Allie and Tula make their way to Tula's house where Allie's nightmare threatens her very survival.
Contact Author -